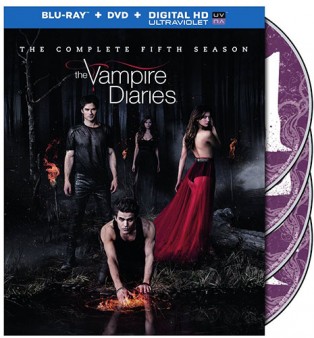 – –

The Series
[Rating:3/5]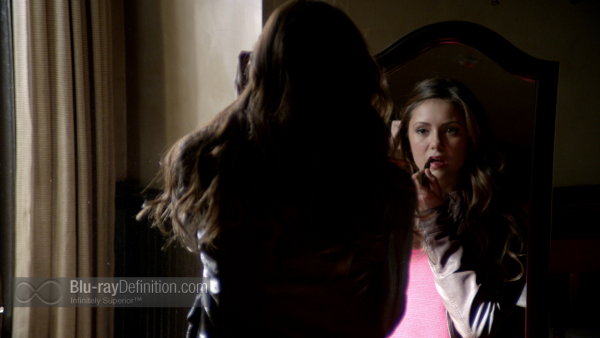 Five seasons in, The Vampire Diaries remains the number one show among Adults and Women on The CW network and is readying to return for a sixth season this autumn. How it has managed to remain so popular given its wont to plunge headlong into melodrama and unbelievable dramatic twists is rather perplexing. Still, it has, for now anyway, managed to survive what is often the kiss of death for series of its nature, and that is the transition from teenaged, high school romance to more mature fare.
In its fifth season, a season that also saw the series reach the milestone of 100 episodes, main protagonist Elena (Nina Dobrev) has fully embraced being a vampire, has gone through a hot and sweaty summer with new bad boy beau Damon (Ian Somerhalder), brother of her original hot and heavy Stefan (Paul Wesley). She leaves Mystic Falls and moves into her new dorm room on the Whitmore College campus with bestie Caroline (Candice Accola) and immediately strange things begin to happen; this is The Vampire Diaries after all. The ladies' new roommate ends up dead – by vampire – and someone on campus covers it up. Eventually, they uncover a clandestine organization known as Augustine whose sole purpose is to study and root out all the vampires. It's an organization that Damon has a secret and violent history with that will come into play. And what of Stefan, you ask? When last we saw Stefan he was drowned alive inside a safe at the bottom of a lake. Well, Elena's been having dreams of him all summer, really vivid ones that will lead her and Damon to him. But that's not their biggest threat, that comes in the form of the Travelers, powerful witches who highjack people's bodies without their knowledge. Surprise, surprise, Catherine shows up, now a human, and so does her daughter?! And her daughter just happens to be a Traveler. What's their end goal? What's Catherine's? And how will Elena and Damon's relationship shake out with Stefan back in the picture?
There are plenty of other surprises, as usual, in this rather meandering season of The Vampire Diaries, some of them pertaining to Bonnie, Tyler, and even Jeremy. But, while there was a lot more of the same in season five — lots of witchy goodness, lots steamy sex, lots of fangs coming out, and, well, Catherine being Catherine – the season seemed dull and aimless. It's almost like all the creativity here got sucked out into the spinoff series The Originals, which started off with a spectacular first season, far better than any one season of The Vampire Diaries ever was.
Video Quality
[Rating:4.5/5]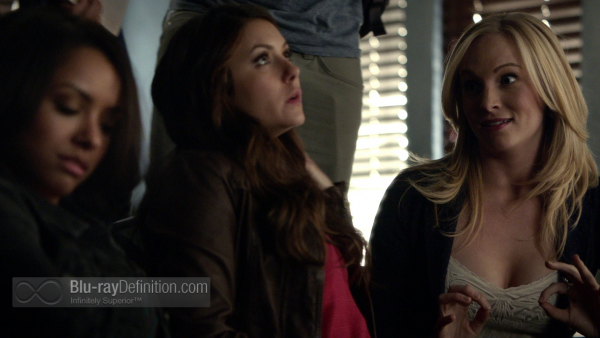 Shot in HD on the Arri Alexa, The Vampire Diaries has a fairly detailed even if somewhat murky presentation owing to the plentiful low light scenes. The video noise inherent in the source, however, true to most productions on the Arri looks fairly natural, almost film-like, and never detracts from viewing pleasure. In comparison to broadcasts, this AVC/MPEG-4 108op encodement on Blu-ray is much crisper and free from the compression noise and fluctuating black levels.
Audio Quality
[Rating:4/5]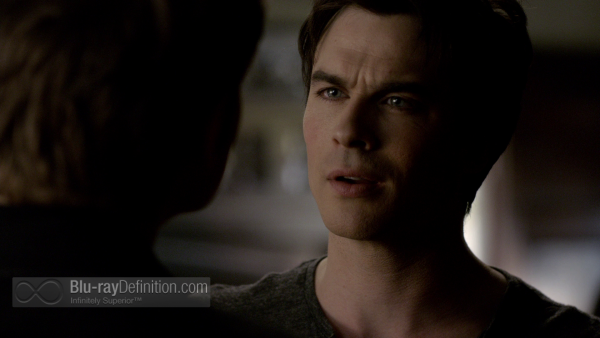 The DTS-HD Master Audio 5.1 (48kHz/16-bit) soundtrack is clean and atmospheric, though a little timid in the area of placing solid, discrete sound effects in the surround channels and in offering a very robust low end. Apart from these minor issues, it has a good balance and is good for a TV series.
Supplemental Materials
[Rating:4/5]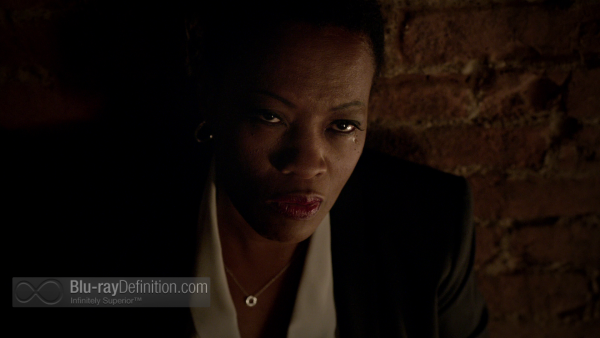 DVD
Digital HD UltraViolet
Disc 1:
2013 Comic-Con Panel (1.78:1; 1080p/24; 00:30:36)
Deleted Scenes:

True Lies (1.78:1; 1080p/24; 00:01:14)
Monster's Ball (1.78:1; 1080p/24; 00:06:29)
Disc 2:
Deleted Scenes:

Dean Man on Campus (1.78:1; 1080p/24; 00:02:13)
500 Years of Solitude (1.78:1; 1080p/24; 00:00:47)
The Devil Inside (1.78:1; 1080p/24; 00:00:22)
Disc 3:
Deleted Scenes:

No Exit (1.78:1; 1080p/24; 00:02:26)
Resident Evil (1.78:1; 1080p/24; 00:00:55)
Disc 4:
I Know What You Did…In the Last 100 Episodes (1.78:1; 1080p/24; 00:10:15) – The cast and producers reflect on some of the most memorable moments from the first 100 episodes in this fun and lighthearted featurette.
The Vampire Diaries: To the Other Side and Back (1.78:1; 1080p/24; 00:10:35) – Featurette exploring the mythology of "the other side".
A Day in the Afterlife with Kat Graham (1.78:1; 1080p/24; 00:07:02) – Kay Graham takes us along for a ride, showing us the other side of her day and what it takes to become Bonnie Bennett.
Second Bite: Gag Reel (1.78:1; 1080p/24; 00:05:03)
The Definitive Word
Overall:
[Rating:3.5/5]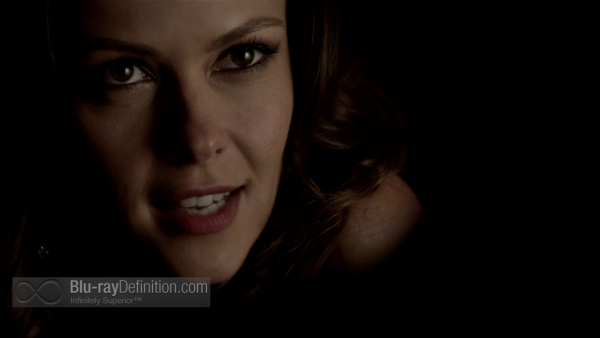 The Vampire Diaries: The Complete Fifth Season serves up more of the same in a somewhat aimless season that saw the show reach the 100 episode milestone. Fans should be hoping for a better sixth season.
Additional Screen Captures
[amazon-product]B00FEVZ76C[/amazon-product]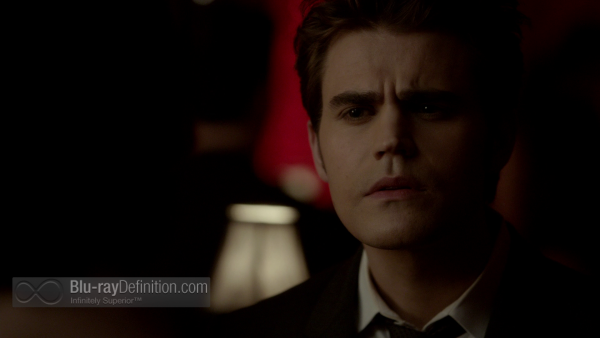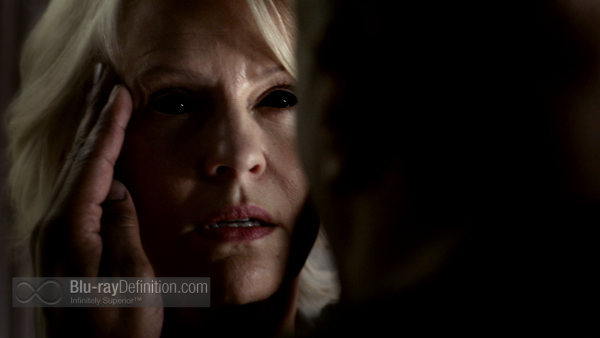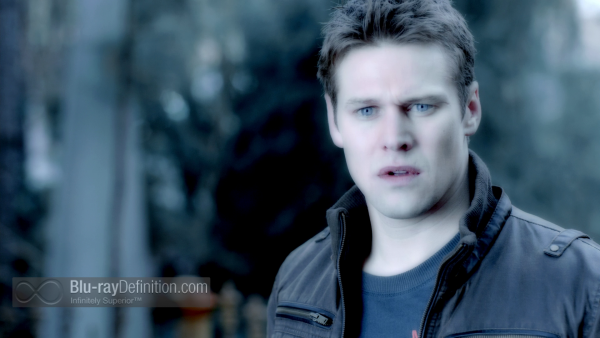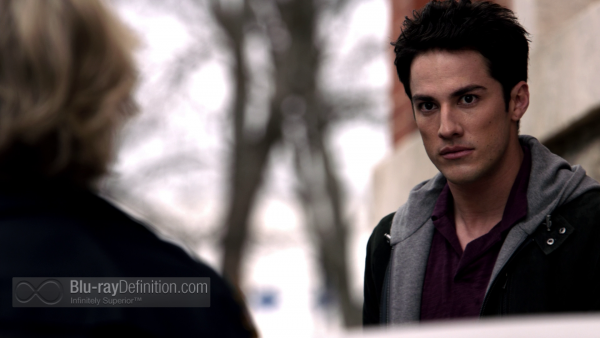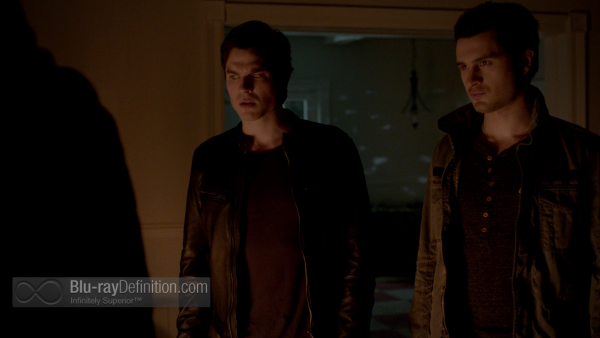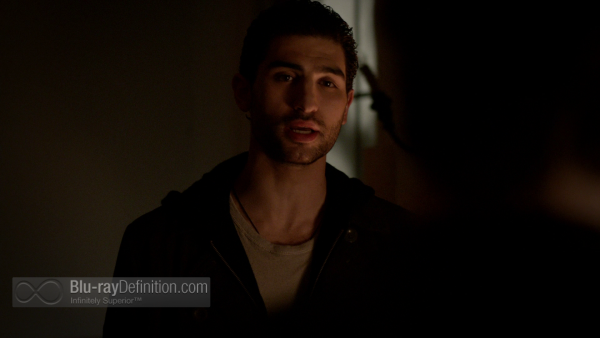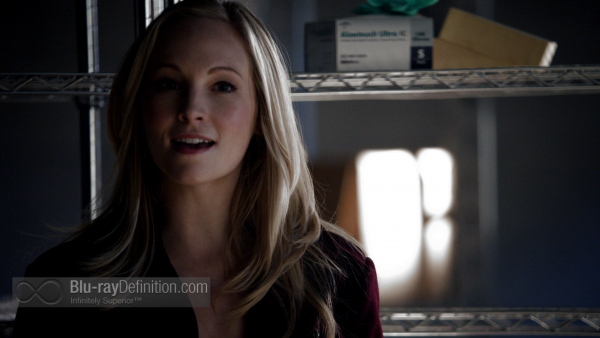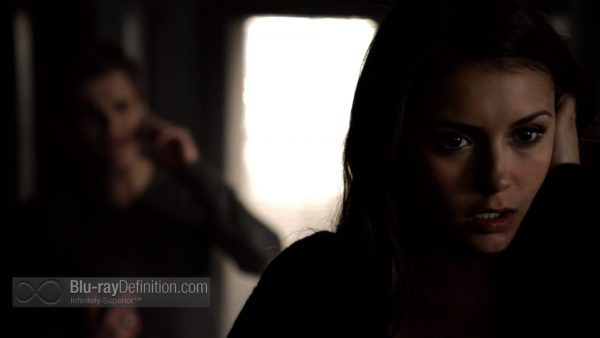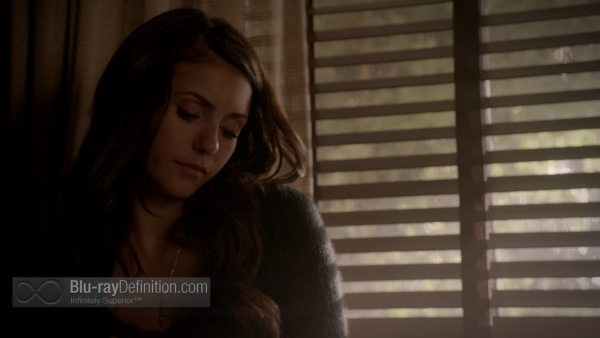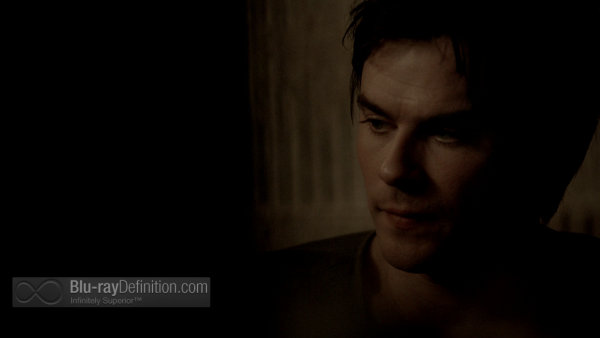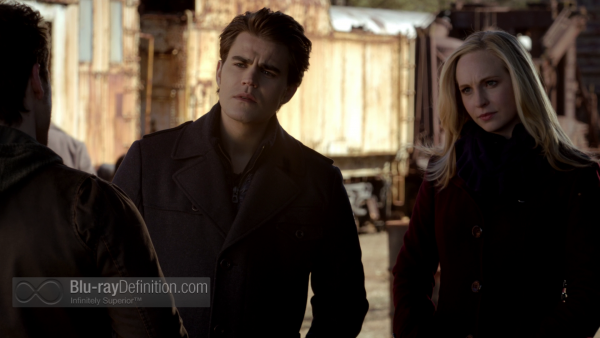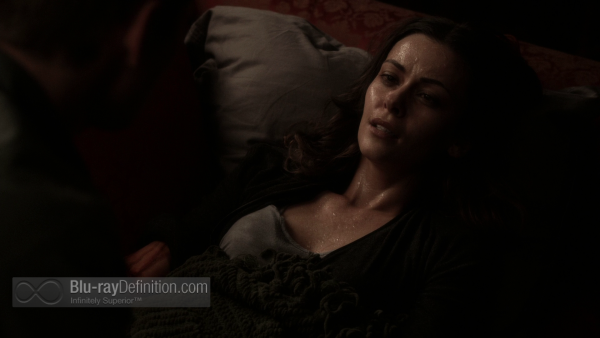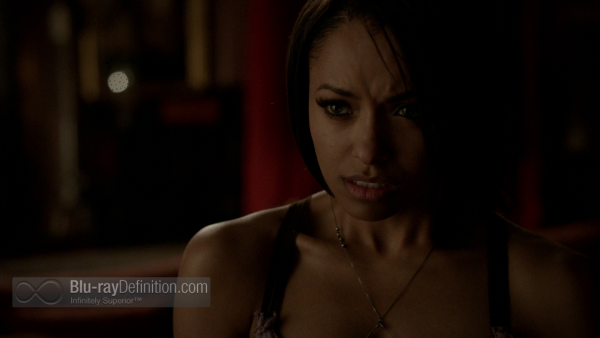 [amazon-product]B00FEVZ76C[/amazon-product]