– –

The Series
[Rating:4.5/5]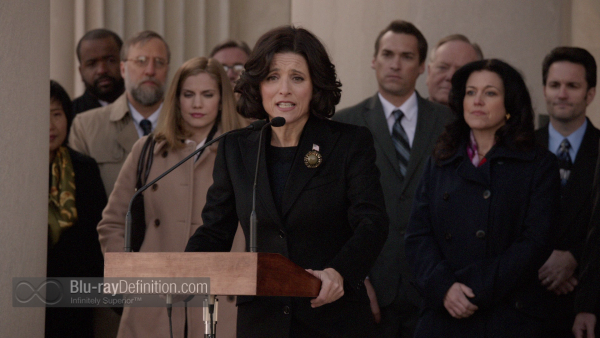 HBO's half-hour political comedy, Veep, stars Julia Louis-Dreyfus as Selina Meyer, former Senator now Vice President of the United States after a failed presidential bid of her own. Her character, an obvious amalgamation of certain prominent and, some might say, often laugh-worthy female politicos such as Sarah Palin and Michelle Bachmann, is portrayed as simultaneously clueless and bumbling, but also politically duplicitous and self-centered (in one of the first season's episodes she's almost gleeful when she learns the "POTUS" may have had a heart attack and she will have to take over). Surrounded by her staffers of equally morally suspect and most of the time overwhelmed Washington ladder climbers (cast members Anna Chlumsky (My Girl), and Tony Hale (Arrested Development) among them) she makes her way through the sticky world of D.C. politics from seemingly one guffaw to the next as she tries to push her main platforms, clean jobs and filibuster reform. The problem is, the President's agenda always gets in her way.
The second season doesn't disappoint at all, sticking to the formula that made it successful the first time around, picking up during the midterm elections with the "Veep" hitting the campaign trail to stump for her party's candidates, and worried that she will be shoved into the background again after the elections turn out to be a complete bloodbath. Of course, her 0.9% bump for every candidate she appeared for means a more prominent role for her – at pig roasts. An unfortunate dilemma, when her daughter Catharine (Sarah Sutherland) happens to pen a college essay critical of Israel that hits the internet on the same day, which leads to, shall we say, some insensitive visuals. But Selina's time to shine does come when there's a hostage situation and, well, because of POTUS's jowls, the picture of her videoconferencing in catches her checking her smartphone. Other shining moments in the season include the vice president causing an international incident in Finland, of all countries. Then there are always the in-fights on her own staff that help to keep things funny, edgy, and wholly delicious.
Video Quality
[Rating:4/5]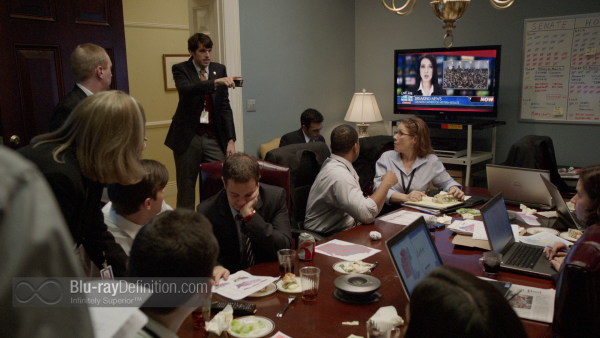 Veep is shot in high definition on the Arri Alexa Plus with Cooke S4 and Angenieux Optimo lenses. It arrives on Blu-ray in ab AVC/MPEG-4 1080p/24 encodement from HBO. A definite improvement over the broadcasts, the image is absent the banding, blocking, and noise in the shadows that hinder it normally. That said, Veep has always had a bit of dull look to it, with an emphasis on times on midtones that don't really pop. These look fine, but never really look as crisp as they can, especially with the constant motion of the camera.
Audio Quality
[Rating:4/5]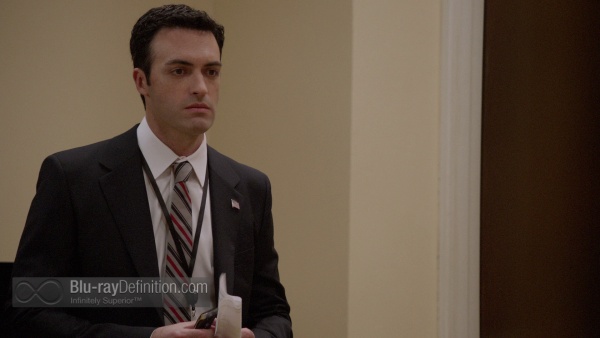 The straightforward English DTS-HD Master Audio 5.1 (48kHz/24-bit) soundtrack is adequate for this kind of comedy material. The surround channels carry just some mild atmospheric effects and the dialogue is clean. There is only some subtle low end that props up the music and transitions.
Supplemental Materials
[Rating:1.5/5]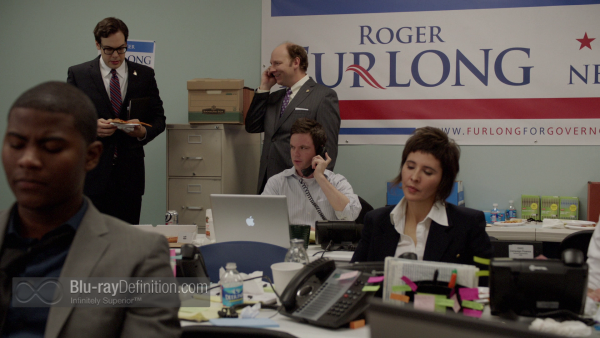 There's not much here at all, only four audio commentaries, which are appreciated, and a few deleted scenes which can be done without. Furthermore, at the same list price of $49.99, this second season omits the 2-sided DVD edition that was included in the season one set, but the digital copies are still here.
iTunes Digital HD Digital Copy & Digital HD UltraViolet
Four Audio Commentaries with Cast and Crew
Deleted Scenes
The Definitive Word
Overall:
[Rating:4/5]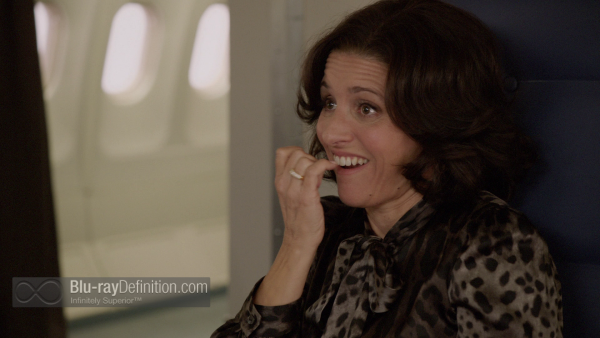 If you want a dose of politics that doesn't take anything seriously and completely rips D.C. To shreds, then Veep continues to be the series to watch. Julia Louis-Dreyfus is brilliant in her role as Selina Meyer, making this her best role since Elaine in Seinfeld.
Additional Screen Captures
[amazon-product]B00BGI07XU[/amazon-product]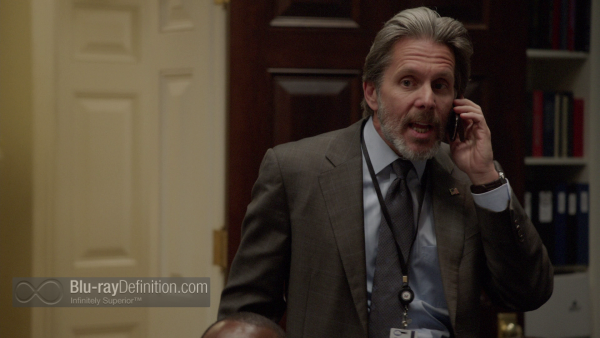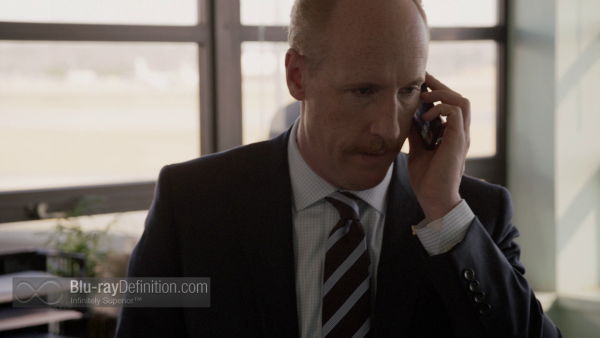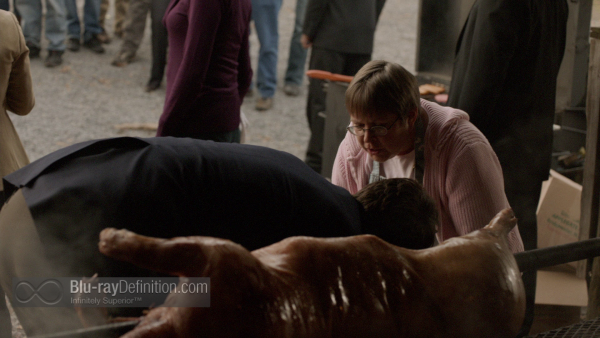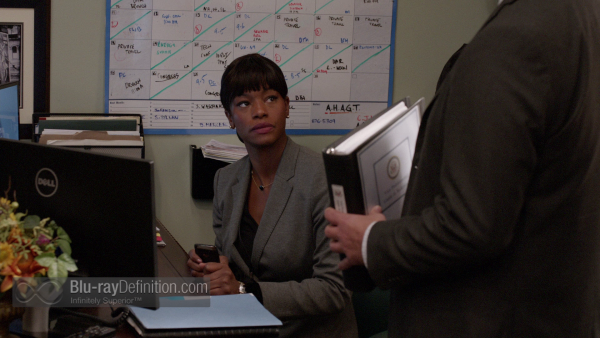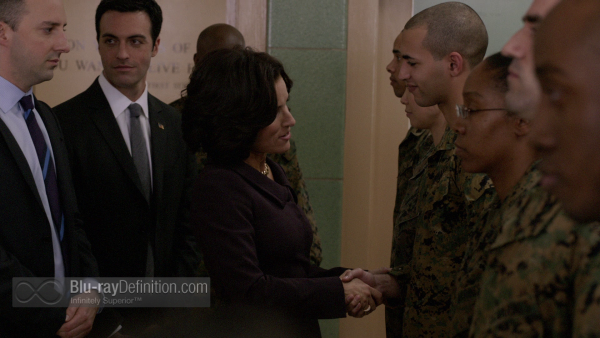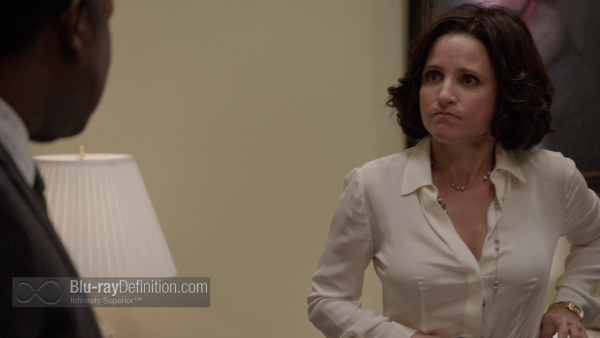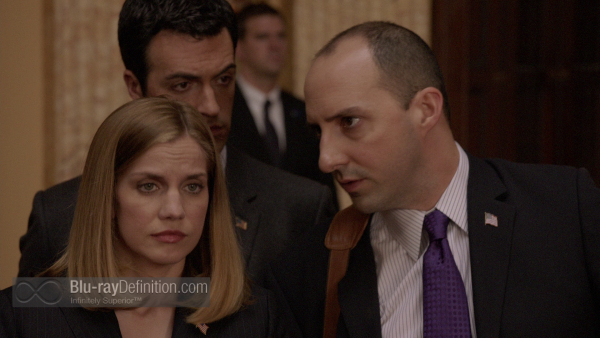 [amazon-product]B00BGI07XU[/amazon-product]