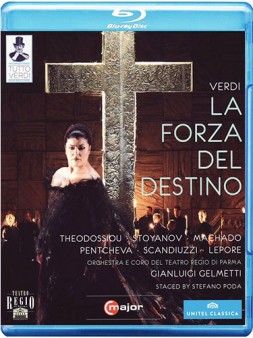 –
Click thumbnails for high-resolution 1920X1080p screen captures
(The below TheaterByte screen captures were taken directly from the Blu-ray Disc and losslessly compressed in the PNG format. There should be no loss of picture quality with this format. All screen captures should be regarded only as an approximation of the full capabilities of the Blu-ray format.)
The Performance
[Rating:3/5]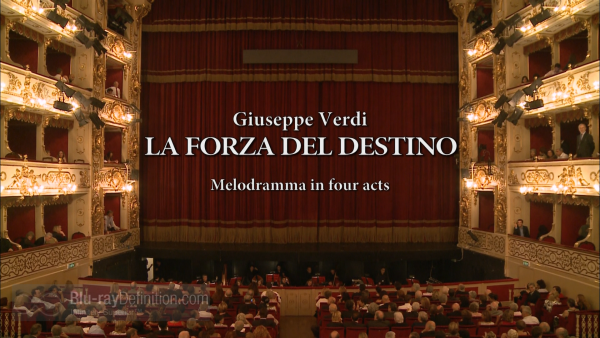 Given that 2013 is Giuseppe Verdi's bicentenary, I am not surprised by the continuing release of his operas in the Blu-ray format. In fact, this is the third La Forza del Destino (The Force of Destiny) that I have received for review in the past sixteen months. Many of Verdi's other works have an inevitability of plot that unfolds but La Forza del Destino is the most explicit of the bunch.  Another dramatic trio of characters fuels this rather intricate story. This is a 2011 Parma production in the Tutto Verdi series. Again, the musical forces are directed by old hand Gianluigi Gelmetti, and we get some interesting if not quite top flight performances by the soloists.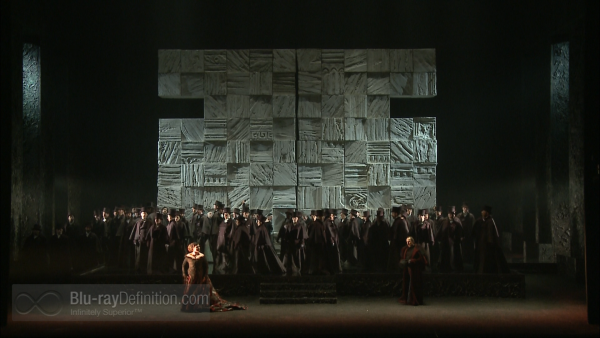 The story opens with forbidden lovers, Leonora di Vargas (Dimitra Theodossiou) and Don Alvaro (Aquiles Machado) having to flee, after the accidental shooting of Leonora's father, the Marchese di Calatrava (Ziyon Atfeh).  Leonora's brother Don Carlo (Vladimir Stoyanov), makes it his mission to track down the pair and avenge his father's death. This tale of pursuit takes them to various setting, warfare, a monastery headed by Padre Guardiano (Roberto Scandiuzzi) with his aide, Fra Melitone (Carlo Lepore), a village featuring gypsy Preziosilla (Mariana Pentcheva), and spate of disguises.  In the end, Carlo's vengeance is exacted at the price of his life as well as that of his sister.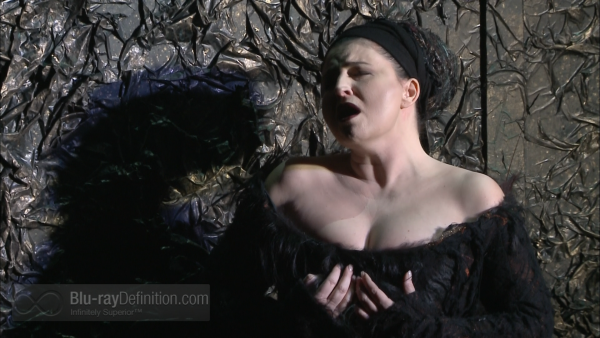 The production, directed by Stefano Poda, uses rather spare sets with coordinated period costumes. Conductor Gelmetti does a creditable job supporting his singers and players. The vocal cast offers mixed results. Soprano Theodossiou has been compared to her more famous Greek predecessor Maria Callas, much to the former's disadvantage. She has a natural Verdian voice with some nice colors and dynamics; however, at full throat, there is a broad vibrato and steely tendency. Tenor Machado has been compared to his Latin-American hero, Placido Domingo. However, Machado presents a rather one-dimensional, often stentorian, approach to a role that needs much more sensitivity. The third member of the trio, baritone Stoyanov offers up an earnest, generally well-sung portrayal that generates the best reception of the evening. In the supporting roles, we get dull (Pentcheva), underpowered (Scandiuzzi), and workmanlike (Lepore).
Video Quality
[Rating:3.5/5]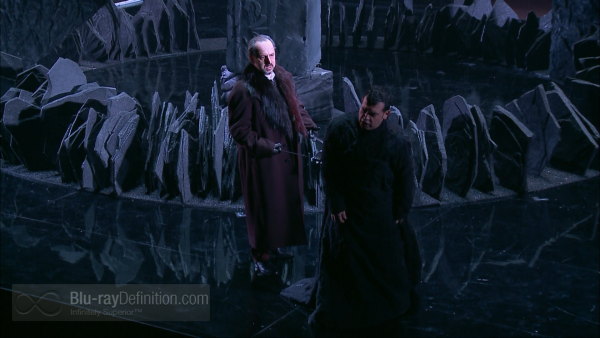 Tiziano Mancini has mastered the Teatro Regio's modest stage and the camera work sustains a drama that needs continued prodding to keep its pace. The videography does its best to overcome a consistently dark set that keeps most of the singers in shadow, and less than sympathetic stage direction with some really strange choreography.  The Victorian costumes seem an odd choice for both the locale and story.
Audio Quality
[Rating:4/5]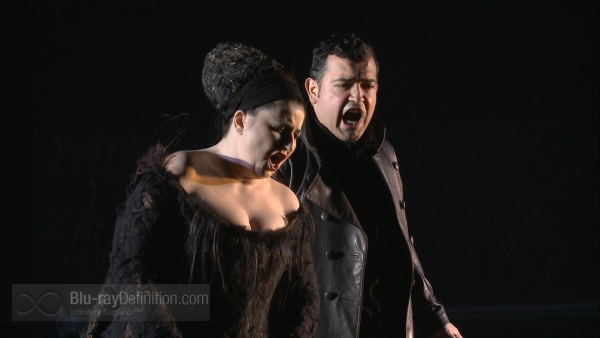 Balance between voice and orchestra is reasonably well managed. The Teatro Regio has a pretty dry acoustic but the dts HD MA surround soundtrack does the best it can to extract the little ambience that is present. In this respect, the 2-channel version is nearly as good if not as detailed.
Supplemental Materials
[Rating:2/5]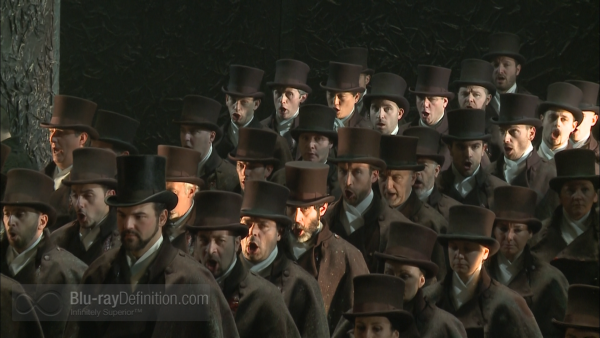 The Tutto Verdi series continues to give us a brief feature on the opera with a living synopsis, highlighted by scenes from the production.  A booklet with the history of the opera, plot summary, and vocal selections is included as are the usual trailers from other Tutto Verdi operas.
The Definitive Word
Overall:
[Rating:3/5]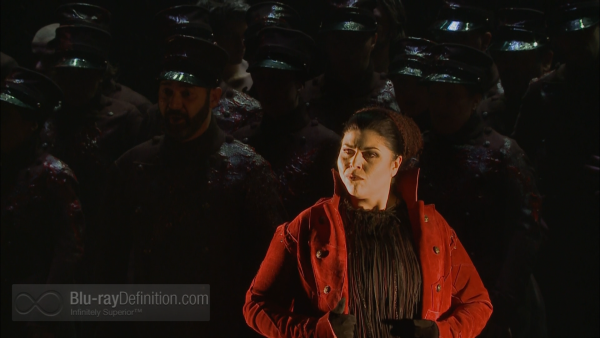 Getting right to the point, Forza has not had an outright Blu-ray winner among those recently released. The Maggio Musicale Fiorentino production is my personal choice for pride of place, largely due to the strong Leonora of Violeta Urmana, a musically balanced Alvaro of Marcello Giordani, and expert leadership by Zubin Mehta. Soprano Theodossiou has been in a number of the Tutto Verdi productions and never turns in a dull performance although purists might take issue with some of her vocal qualities as noted before. As was the case with the Wiener Staatsoper production, the portrayal of Don Carlo, in this case by baritone Stoyanov, becomes the lightning rod for this performance as well. At the end of the day, I think that I will sit on the sidelines and wait for the second coming of Pavarotti or Domingo, Leontyne Price or Renata Tebaldi, Sherrill Milnes or Robert Merrill, if that will ever happen.  This disc never comes close to those standards, becoming another disappointment in the Forza sweepstakes.
Additional Screen Captures
[amazon-product region="uk" tracking_id="bluraydefinit-21″]B0094AH3OI[/amazon-product]
[amazon-product region="ca" tracking_id="bluraydefinit-20″]B0094AH3OI[/amazon-product]
[amazon-product]B0094AH3OI[/amazon-product]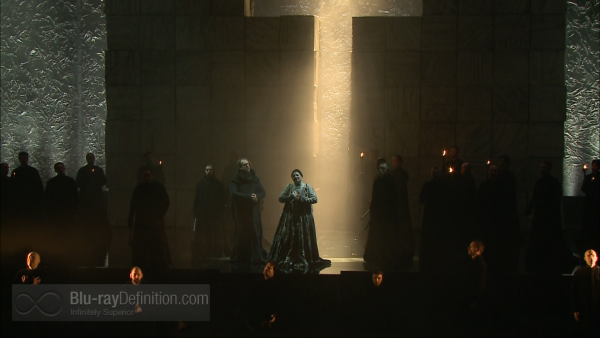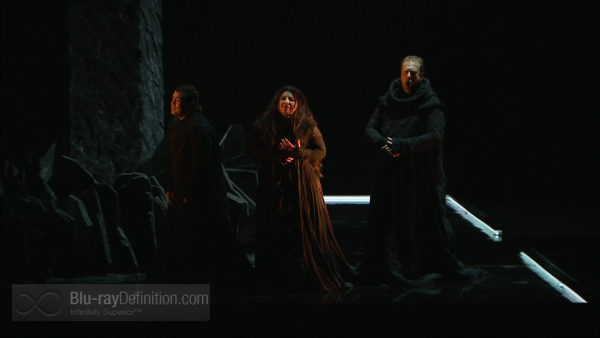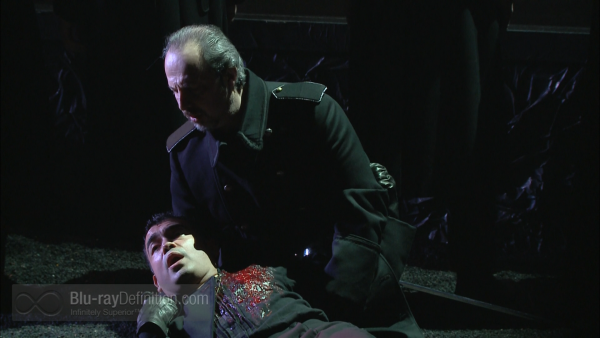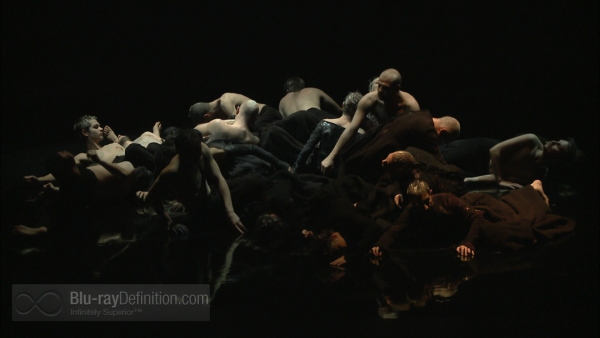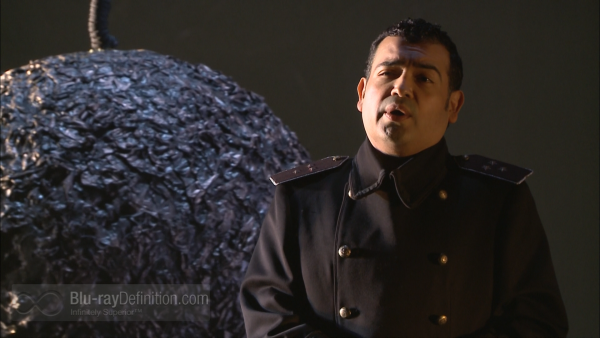 [amazon-product region="uk" tracking_id="bluraydefinit-21″]B0094AH3OI[/amazon-product]
[amazon-product region="ca" tracking_id="bluraydefinit-20″]B0094AH3OI[/amazon-product]
[amazon-product]B0094AH3OI[/amazon-product]
Overall
[Rating:3/5]
The Performance
[Rating:3/5]
Video Quality
[Rating:3.5/5]
Audio Quality
[Rating:4/5]
Supplemental Materials
[Rating:2/5]