–
The Series
[Rating:4.5/5]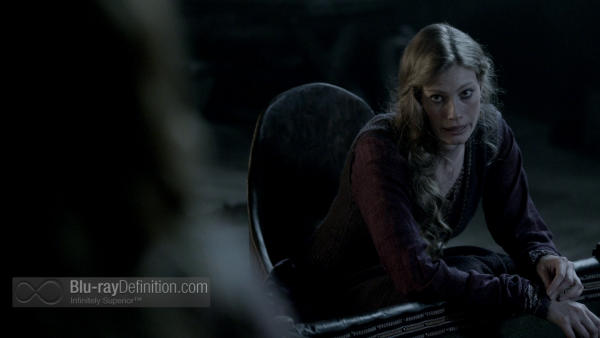 The third season of Vikings may in fact be the best to date with the series growing the machinations in the court of Ragnar (Travis Fimmel) to epic proportions. The first part of the season begins with Ragnar now King, and Lagertha (Katheryn Winnick) as Earl of her own territory, but Lagertha is betrayed by one of her own servants and she must turn to her ex-husband Ragnar for help to regain her Earldom. Instead, Ragnar sides with her enemy and forms an alliance with him. His goal? To form a large army to invade the mythical stonewalled city of Paris. In fact, the entire season turns on the Norsemen's invasion of Paris, and this invasion, based on true historical evidence of Viking invasions of Paris, the first, led most likely by the real-life Ragnar in 845. And this epic invasion is a spectacular event that will not only reveal some serious betrayals, but also just how much of a political strategist Ragnar really is.
The the Blu-ray set contains extended, unrated versions of all ten episodes that, dare I say, make the series just a little bit better than the broadcast version, but not quite as gritty as something like Game of Thrones.


Video Quality
[Rating:4.5/5]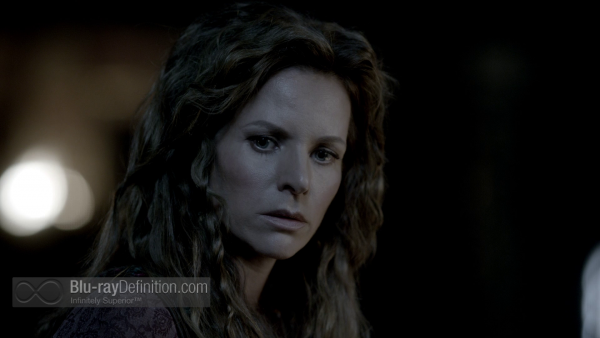 Vikings is shot in HD on the Arri Alexa Plus, Arri Alexa XT Plus, and Arri Alexa XT and arrives on Blu-ray in a 1080p/24 AVC encodement from Fox Home Entertainment. The series has a purposely desaturated color palette and at times has heightened "grit". None of this takes away from the exceptional quality of this series on Blu-ray. While it doesn't leap off the screen, it looks crisp and clean, lacks any compression noise, and has really deep and nuanced black levels.

Audio Quality
[Rating:5/5]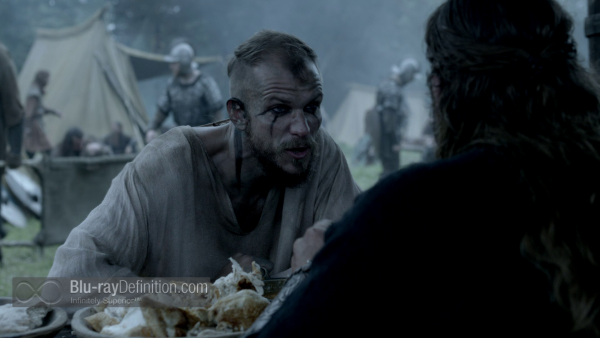 Vikings gets an incredible English DTS-HD Master Audio 5.1 (48kHz/24-bit) soundtrack on Blu-ray from Fox that is one of the best sounding for a television series. It is both subtle and aggressive when it needs to be, capturing all sorts of little sounds in the channels from the crackle of a fire to the clank of a pot entering a hearth in the distance. During the battle sequences, it gets really riling with the swords, grunts, arrows flying through the soundstage. Of course, we get full and clean dialogue.

Supplemental Materials
[Rating:3.5/5]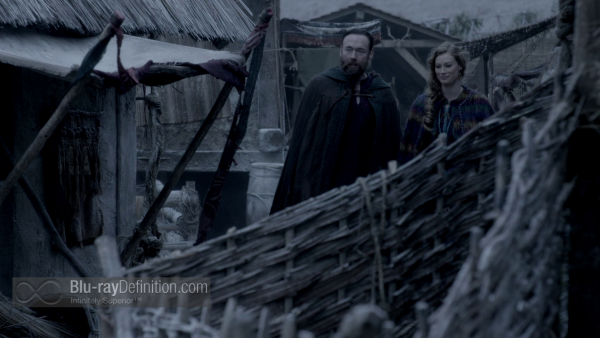 Disc 1:
Deleted Scenes (1.78:1; 1080p/24; 00:05:13)
Athelstan's Journal Part 1 (1.78:1; 1080i/60; 00:36:51)
Guide to the Gods
Disc 2:
Born Again (Extended) audio commentary featuring Michael Hirst and Linus Roache
Deleted Scenes (1.78:1; 1080p/24; 00:04:38)
Athelstan's Journal Part 2 (1.78:1; 1080p/24; 00:09:28)
Disc 3:
Breaking Point (Extended) audio commentary featuring Michael Hirst and Linus Roache
Deleted Scenes (1.78:1; 1080p/24; 00:01:14)
Heavy is the Head: The Politics of King Ragnar's Rule (1.78:1; 1080p/24; 00:11:43)
A City Under Siege: Creating and Attacking Paris (1.78:1; 1080p/24; 00:14:35)

The Definitive Word
Overall:
[Rating:4/5]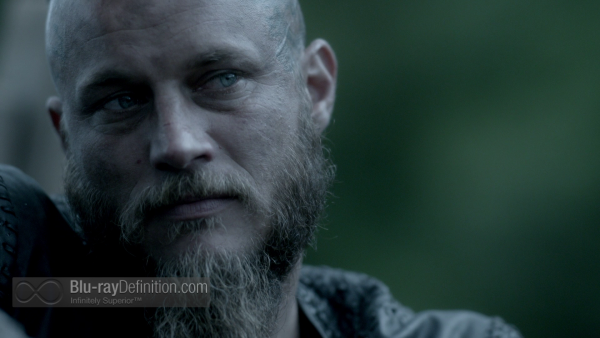 An epic season that culminates with a massive invasion of Paris and a shocking twist ending, Vikings: The Complete Third Season was the best for the series yet and is also a great watch on Blu-ray.

Additional Screen Captures