–
The Film
[Rating:2.5/5]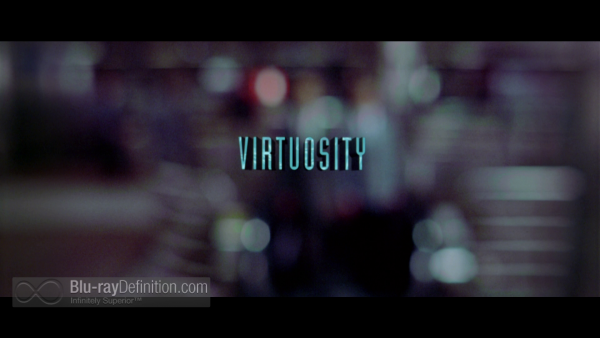 The 1995 sci-fi action film Virtuosity stars two actors, Denzel Washington and Russell Crowe, in roles far beneath their abilities. Rising (or is that falling?) to the level of B-movie campiness, director Brett Leonard and screenwriter Eric Bernt create a quite silly story about a virtual reality serial killer that manages to break into the real world and go on a killing spree.
Washington plays Parker Barnes, a police lieutenant currently serving time in prison for killing the violent serial killer who kidnapped his wife and young daughter. Let out on a trial basis to help the privatized police force perfect its new virtual reality training program for police officers, Barnes comes up against SID 6.7 (Crowe) in the virtual reality world. SID 6.7 is a brilliant AI program made up of several different serial killers from the past, including Charles Manson, Jeffrey Dahmer, Ted Bundy, and the man responsible for kidnapping Barnes' wife and daughter, Matthew Grimes (Christopher Murray). In fact, SID is so brilliant, he persuades his programmer to help him leap into the real world by taking his central processor and using a parallel government program researching silicone nanobots to build him a real body. Once he's out, he predictably goes on an insatiable killing spree, including a particularly public hostage taking at a nightclub and throwing a man out of the stands at a televised wrestling match. It prompts the government to promise Barnes a full pardon on the condition that he catch SID and bring him back in. He also has to have psychologist-turned-writer Madison Carter (Kelly Lynch) tag along to keep an eye on him. The one catch – Barnes has a chip in his brain that can be triggered to kill him if they feel like he's gone off the rails.
Virtuosity is like some kind of 1950s B-movie transplanted to the 1990s. We have the Frankensteinian creature rising to threaten everyone and everything in the form of Russell Crowe's SID 6.7, and he hams it up in every way. The role is ridiculous, but he sure revels in it. Denzel Washington plays it straight, but is certainly likable as the cop out for vengeance. But even as Virtuosity begins as a film with an intriguing sci-fi premise, it devolves into a campy, run-of-the-mill crime thriller that leaves much of the high-tech thrills behind for a shoot 'em up game of cat and mouse that falls quite flat. Not an all out disappointment, Virtuosity does at least manage to be unexpectedly funny, but not on purpose.

Video Quality
[Rating:4/5]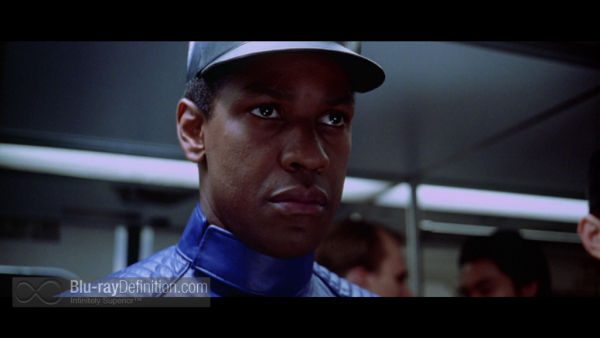 Virtuosity hails from 1995 and was shot on the Arriflex 535B and Moviecam Compact cameras with , Zeiss and Cooke lenses utilizing Eastman EXR 200T 5293 35mm film stock in Super 35 format. Given its twenty-year vintage, this AVC 1080p encodement from Warner looks really good, especially when one considers this is obviously not one of the premium titles in their catalogue. There's a fine layer of grain and just a hint of smoothness from the DNR. Some film softness creeps in occasionally in midrange and distance shots, but source damage is practically nonexistent and the colors look very vibrant. Just check out the vivid blue of the virtual police uniform on Denzel Washington in the opening scenes and the bright purple of Russell Crowe's real-world suit.

Audio Quality
[Rating:4.5/5]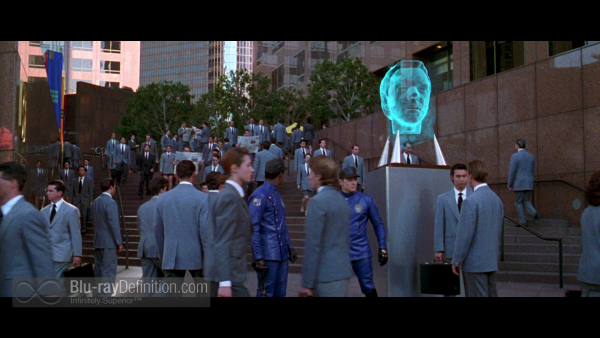 Virtuosity is given two audio tracks, a DTS-HD Master Audio 5.1 (48kHz/24-bit) and a Spanish Dolby Digital 2.0. The 5.1 track is quite good given the film's vintage. It offers a good balance of sounds throughout the room, deep low end and clean dialogue.

Supplemental Materials
[Rating:0/5]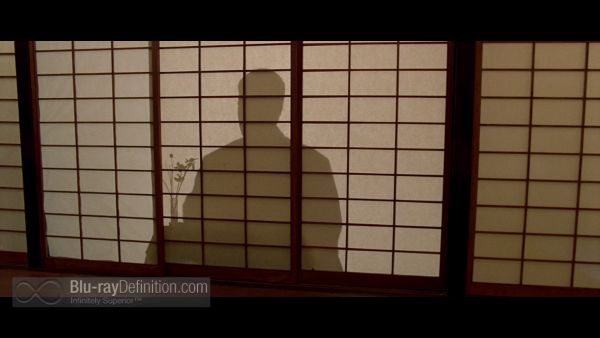 We get absolutely nothing with this release, not even a digital copy or a booklet.

The Definitive Word
Overall:
[Rating:2.5/5]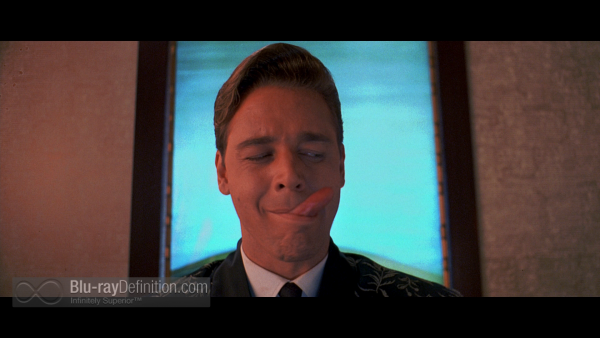 One can tell from the straight to disc with no chasers release from Warner Virtuosity has been given that this is an acquired taste, to put it mildly. Virtuosity is simply a not so great time waster of a film that has some decent era visual effects and over-the-top acting. The audio and video aspects of the Blu-ray are about as good as it gets for a catalogue release.

Additional Screen Captures
[amazon-product]B00VH7A5TG[/amazon-product]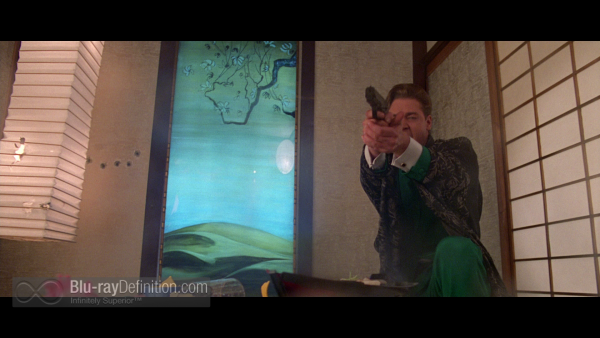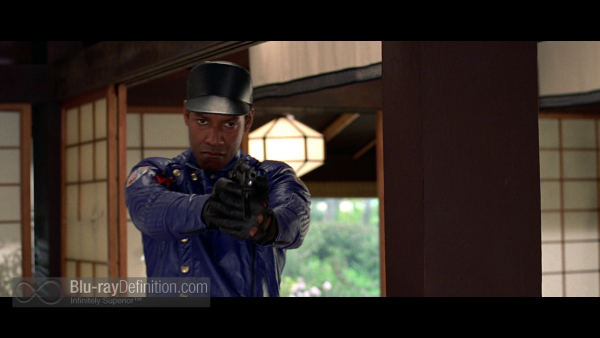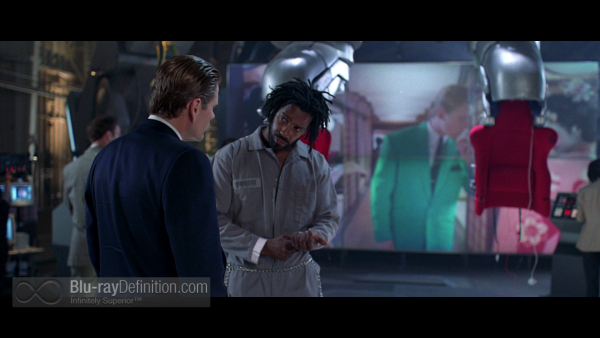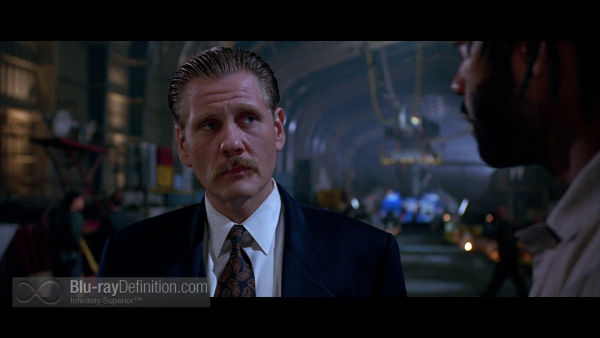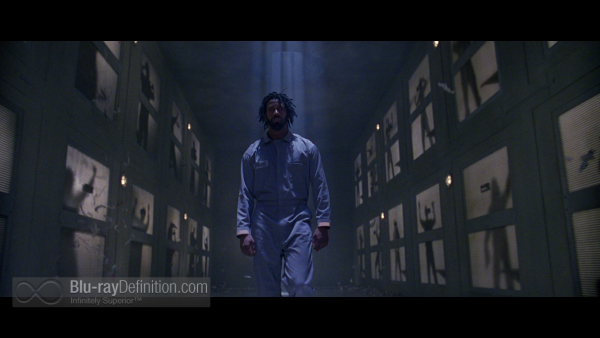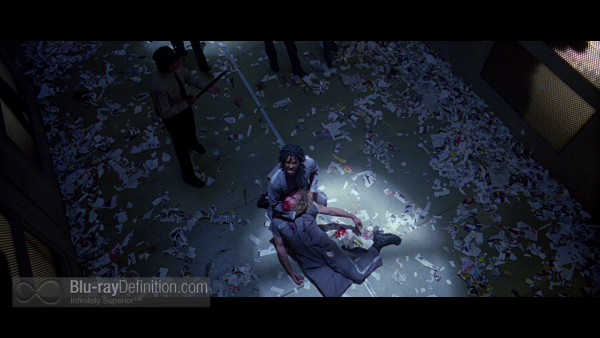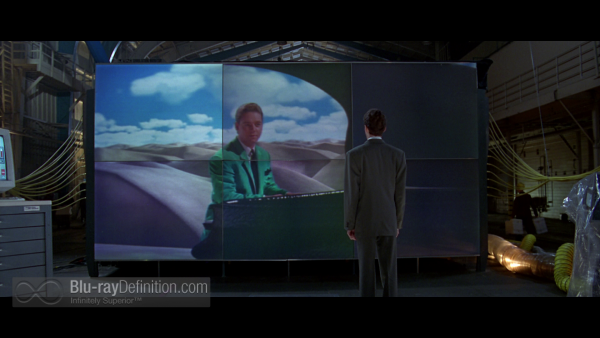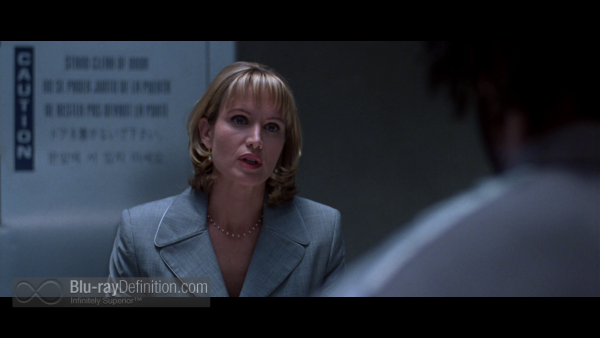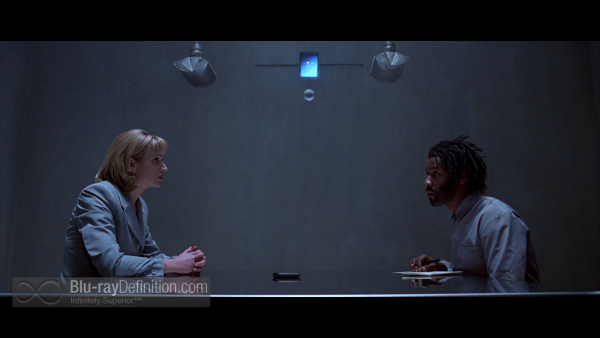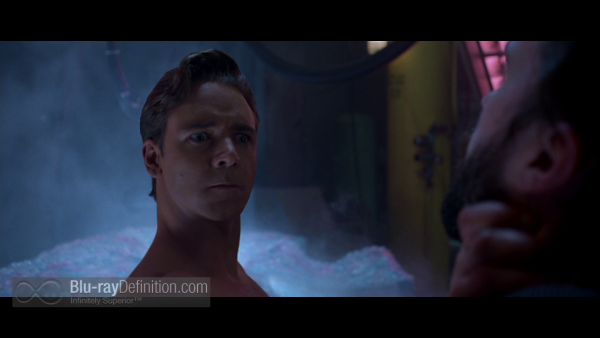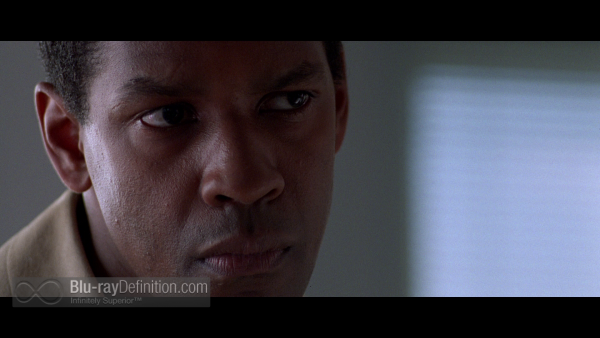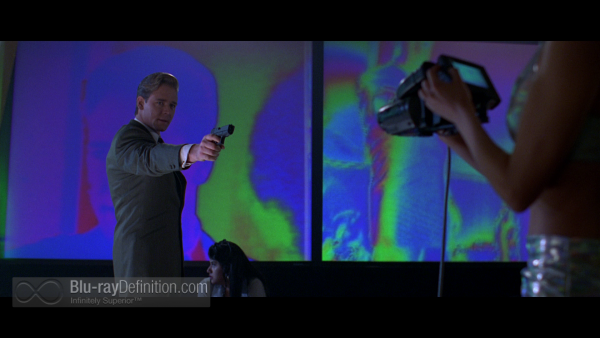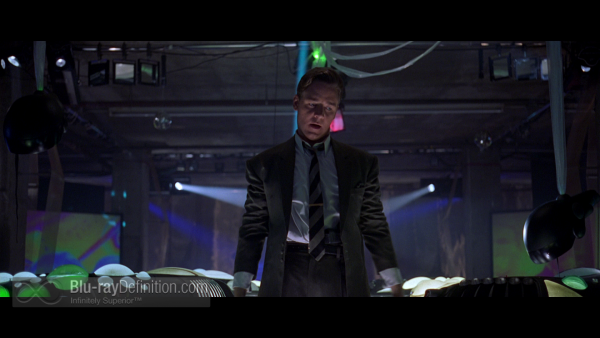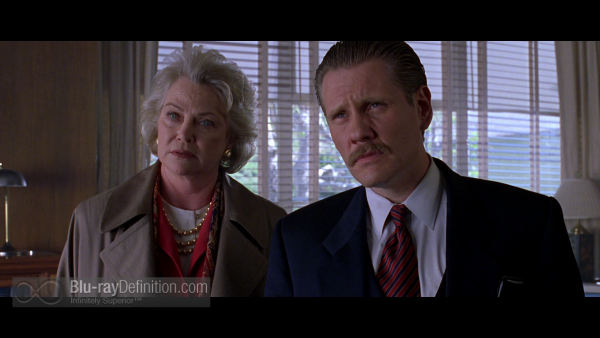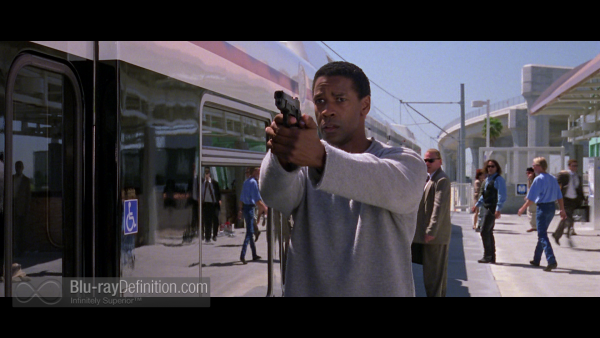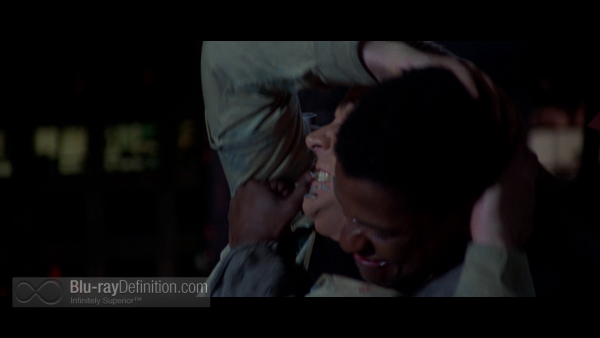 [amazon-product]B00VH7A5TG[/amazon-product]