– –
The Film
[Rating:3.5/5]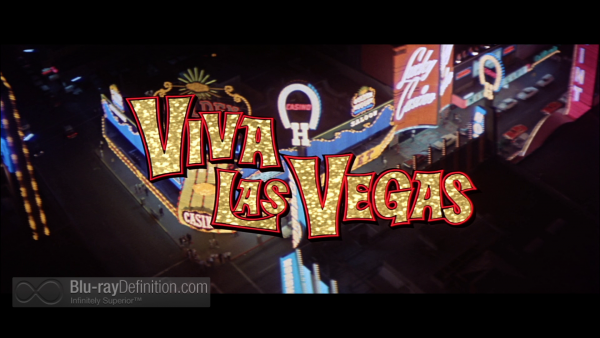 1964's Viva Las Vegas was the King's highest grossing film. Given its appropriately colorful palette perfect for capturing the glitz of its Vegas setting, its 12 musical numbers, and his enticing and equally charismatic co-star in Ann-Margret, one of the few who could actually hold her own on screen with him, it's not surprising the film would rake in the dough.
A playful romp with just barely enough story to allow its stars freedom to let loose and the real intention, numerous vignettes and musical set pieces, to take place, Viva Las Vegas finds Elvis playing race car driver Lucky Jackson who heads to Vegas to enter the Grand Prix, but he needs money to fix his car's engine so he takes a job as a waiter. In the meantime, he tries to charm local beauty Rusty Martin (Ann-Margret) and the two hit it off, but Lucky soon has competition, both in love and in racing. When Lucky's main competitor arrives, Count Elmo Mancini (Cesare Danova), he's determined to win both the Grand Prix and Rusty's affections.
Forget the fact that,'Rusty' throws down so many great musical performances in this film it seems almost silly that he's scrounging for cash as a waiter and race car driver rather than putting his obviously superior musical talents to work. Sit back, enjoy the laid back, lighthearted comedy and, albeit, predictable romance that is Viva Las Vegas. It is actually one of the few Presley films that is funny because you're laughing with it, not at it. Director George Sidney doesn't try too hard to make things happen, he just lets the beautiful people on the screen do all the work for him and the chemistry unfolds. Cinematographer Joseph F. Biroc and costume designer Don Feld make the most of the color format and tastes of the era by splashing the film with vivid colors, like Elvis' fire engine red waiter's jacket or Ann-Margret's lime green headscarf. The film has a lot to hold your attention, whether it's musically, comically, or otherwise.
Video Quality
[Rating:4.5/5]
This 50th Anniversary Blu-ray Book (DigiBook) of Viva Las Vegas is identical to the previously released Viva Las Vegas Blu-ray from 2007
. It hasn't been remastered in any way, so if you already have that edition, then you already know what this looks (and sounds) like. It has a 1080p VC-1 transfer of the original 35mm "Metrocolor" (read: Eastmancolor) source and looks very clean, very crisp, and very colorful. It might have been nice to see a new 4K or even 8K restoration, but, as the saying goes, 'if it ain't broke, don't fix it'.
Audio Quality
[Rating:4.5/5]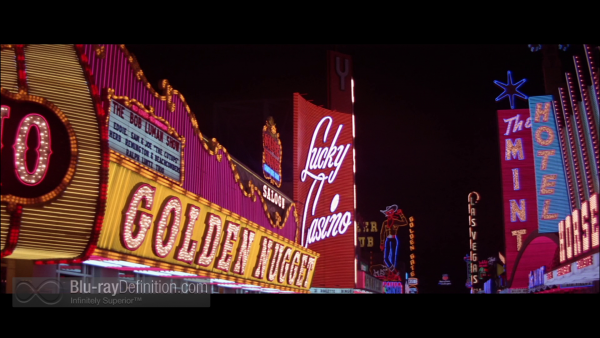 The audio tracks on this 'new' edition of Viva Las Vegas are the same in every way as well. The star track is an English Dolby TrueHD 5.1 (48kHz/24-bit) mix. Beware, however, like all of the early Warner releases, this disc actually defaults to the lossless Dolby Digital 5.1 track. There are also English Dolby Digital 1.0 and French and Spanish Dolby Digital 1.0 tracks available. The lossless 5.1 track keeps the sound nicely spread across the front and sufficiently natural and dynamic, especially for the numerous musical numbers. There are occasionally some hard pans left or right, such as when the marching band goes off screen at the end of the performance of "The Eyes of Texas". The surround channels carry a very mild amount of ambience and there's some subtle low end in the LFE as well. If you want a more authentic sound, you can go for the Dolby 1.0 mix, but it is very boxy and dull in sound compared to the TrueHD 5.1. Still, it gets the sound across.
Supplemental Materials
[Rating:2.5/5]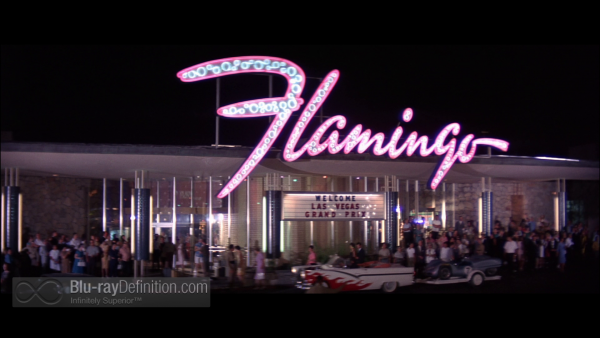 Packaged in a deluxe Blu-ray Book with 40-pages of rare photographs, promo materials and writings on the film and cast.
Commentary by rock journalist and author of Elvis in Hollywood Steve Pond
Kingdom: Elvis in Vegas (1.33:1; SD; 00:20:34) – Elvis Presley's deep ties to Vegas, from his cherished time with Ann-Margret to his triumphant return to the stage in 1969.
Theatrical Trailer (2.35:1; SD; 00:03:12)
The Definitive Word
Overall:
[Rating:3.5/5]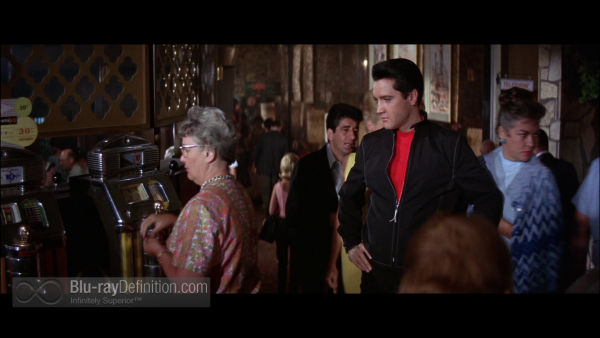 A fun musical romp that still holds up as one of the better films from Elvis' Hollywood diversion, Viva Las Vegas also looks and sounds quite splendid on Blu-ray Disc.
Additional Screen Captures
[amazon-product]B00JVFTDA8[/amazon-product]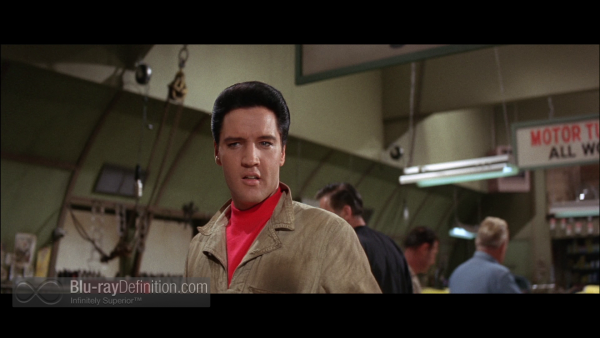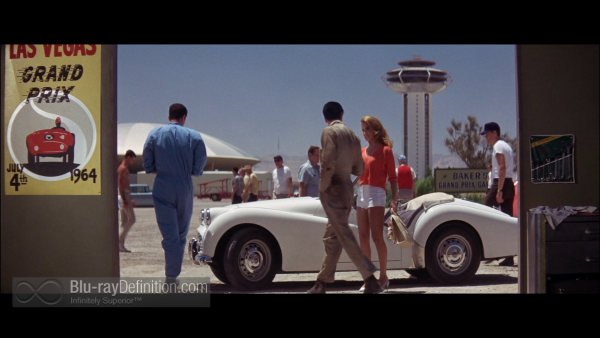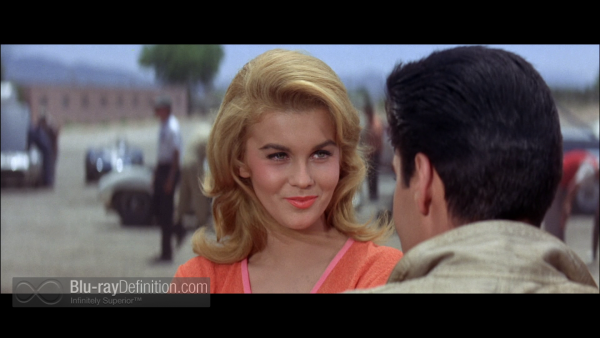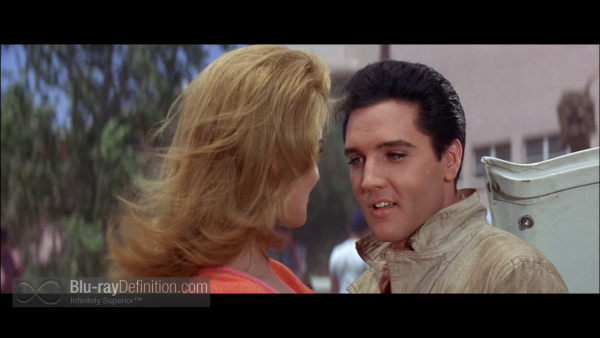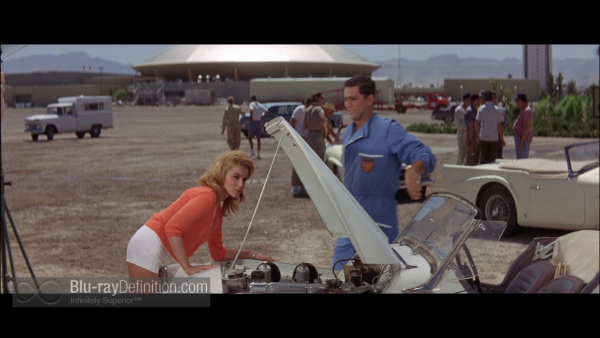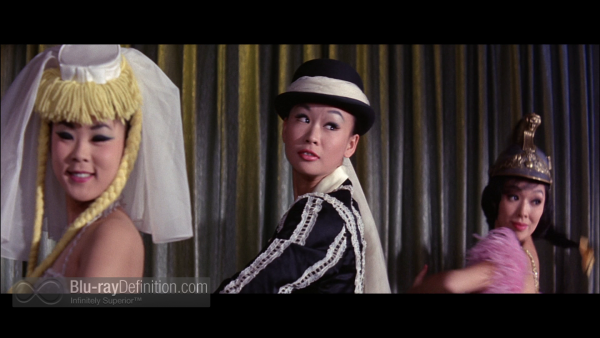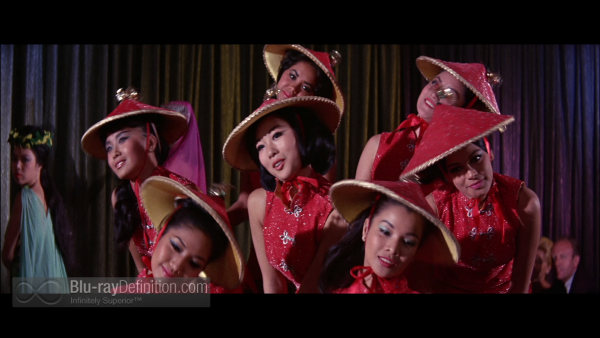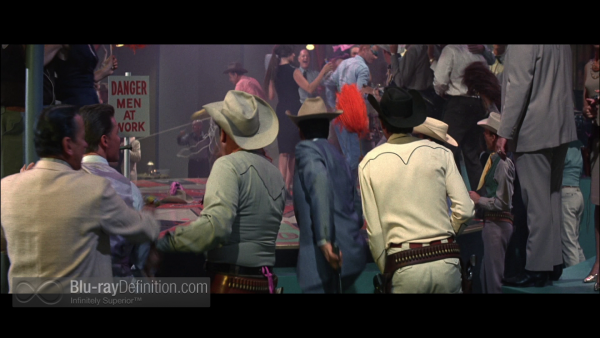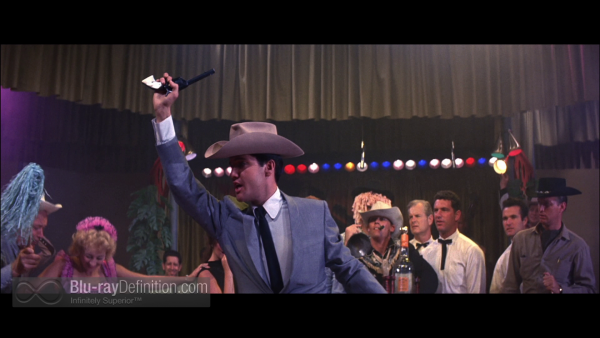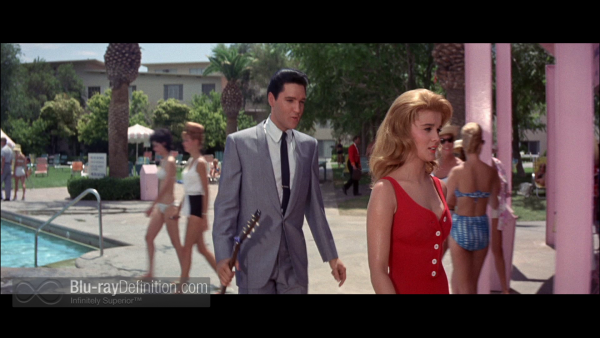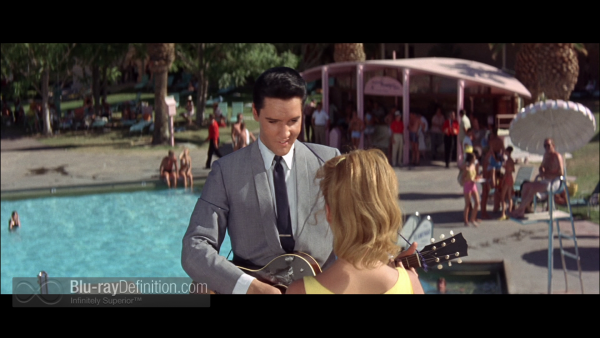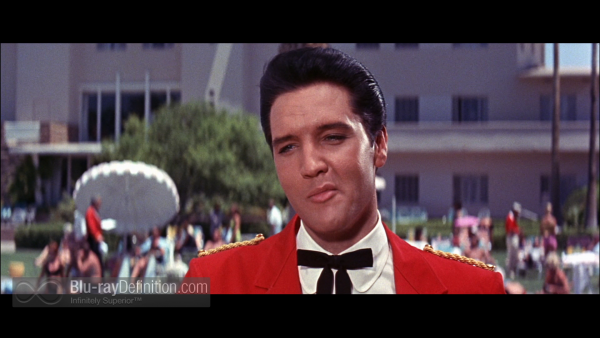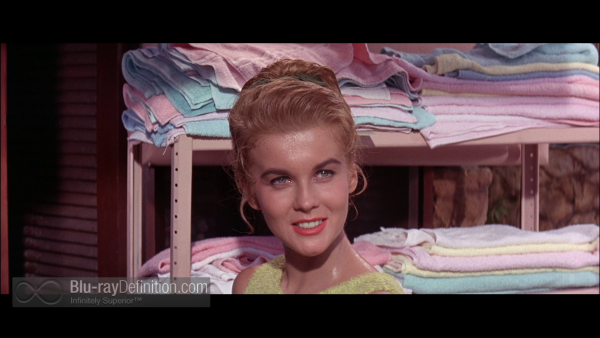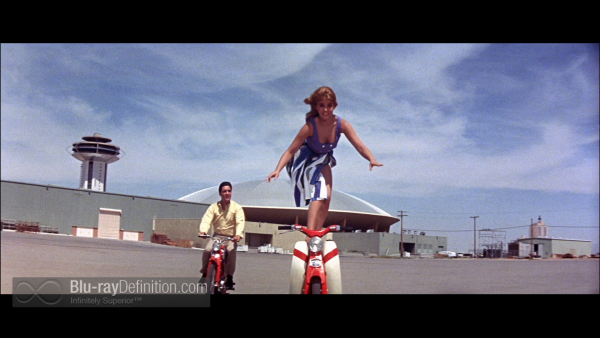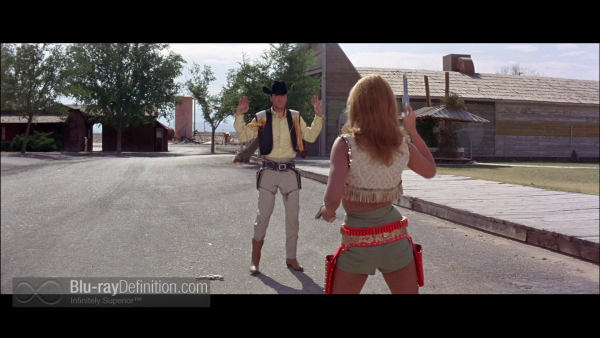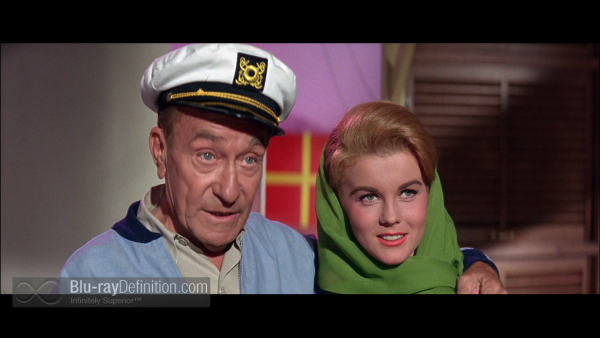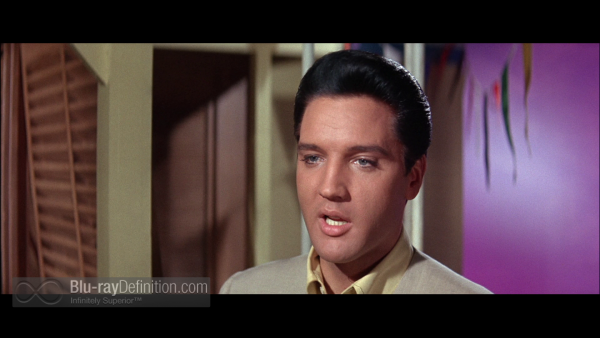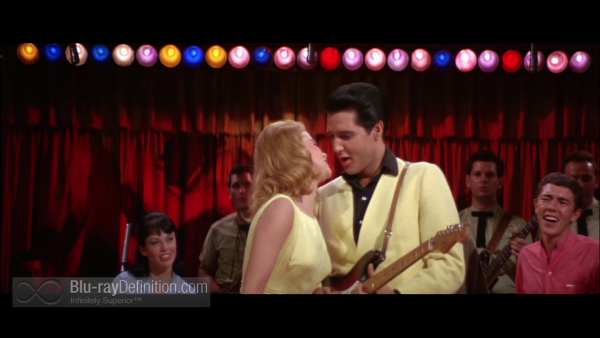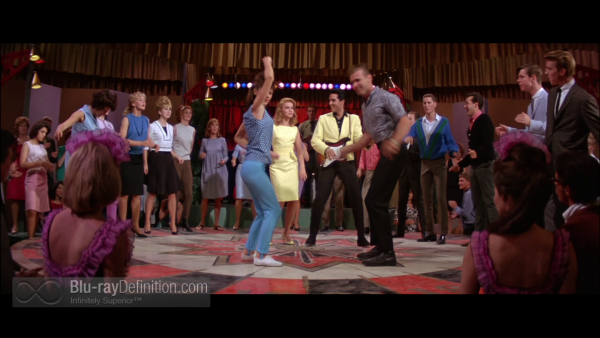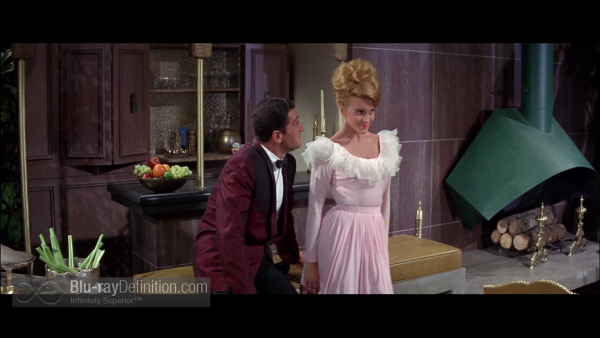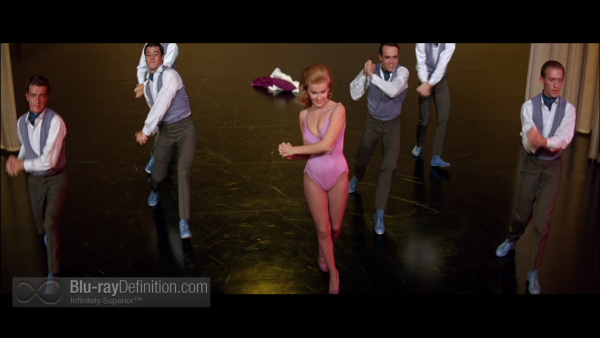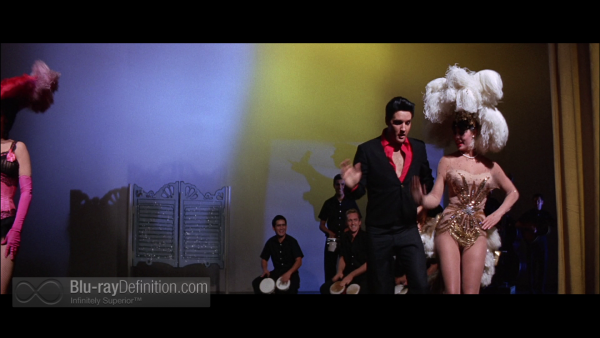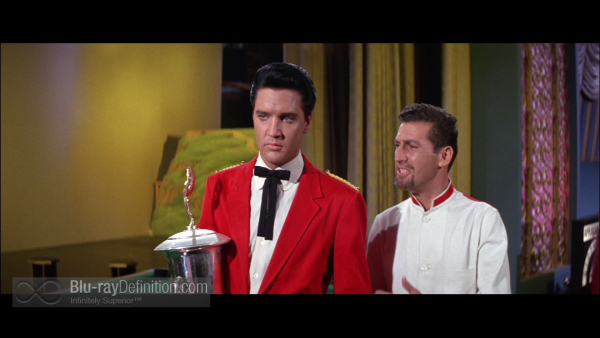 [amazon-product]B00JVFTDA8[/amazon-product]