– –
The Film
[Rating:3.5/5]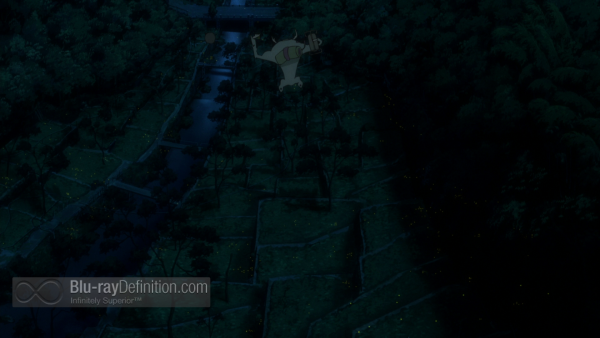 Director Masunari Koji's film Welcome to the Space Show falls into the category of anime features that dazzle you with their imagery, likable characters, and kinetic energy, but ultimately fall a little short in the category of storytelling.
A group of five elementary school kids on their summer vacation save an injured dog who, as it turns out, happens to be an alien from outer space named Pochi Rickman. To show his gratitude to the children, Pochi promises them a trip to the moon. This is no ordinary moon, however. The real moon happens to be a bustling intergalactic space hub with aliens from all over the universe. Unfortunately for our five children, Amane, her older cousin Natsuki, and their three friends Kiyoshi, Noriko, and Kōji, when Pochi's superiors believe them responsible for the cause of his injuries on Earth, they ban travel to Earth, leaving them stranded. So the children must make their way to Wan, Pochi's home planet, in order to travel back to Earth from there, but it's not without trouble. They end up being pursued by intergalactic showman Neppo who desperately wants to get his hands on Natsuki's beloved wasabi root, which is very similar to a powerful root known as "Zughan." Neppo intends to use the wasabi to power a mythical ship, The Lost Star, to become a god. Meanwhile, Natsuki, who always dreamed of being a hero, might have to truly become one, both win back the trust of her younger cousin Amane who has been angry at her the whole time, partly for losing the school's beloved pet rabbit Pyon-Kichi, and partly because she's been acting aloof since she moved in with her and her mother. Mostly, though, Natsuki might have to become a hero to save everyone from the danger they are in from Neppo and his desire for the Zughan.
There's no denying the appeal of the characters and design in Welcome to the Space Show. Amane is one of the sweetest characters in an anime film to come along in a long while and the obviously loving relationship between her and her older cousin Natsuki is the thing that keeps the film grounded as the quintet of preteens experience their wondrous adventures in this often candy-colored world, where the animators give our eyes plenty to see and focus in on in every scene, every frame.
That said, the emotional depth of Welcome to the Space Show doesn't rise to the same level as its graphics or what we would hope for with such an assemblage of wonderful young characters. If the story reached the emotional level of something from Pixar or the inimitable Miyazaki of Studio Ghibli, then it would be perfect. However, at no point do we really ever believe that the five friends are in real peril, that they will never find their way back home, that their friendships or their lives will be forever altered. It's one quick-paced adventure to the next with an amazingly beautiful backdrop, sort of like an odd mixture of Willy Wonka and Monsters, Inc., only set in space, only, unlike the latter, the story doesn't flow as smoothly, nor does it make us feel as emotionally invested in all of the characters.
Video Quality
[Rating:4.5/5]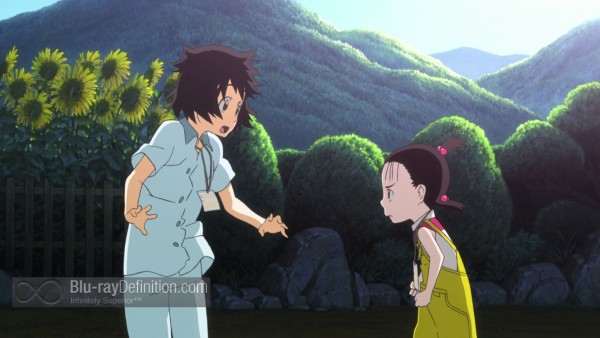 There is a hint of softness to the image, but in full motion, this AVC 1080p encodement looks quite amazing. It is fantastically rich with color and every bit of detail in the densely drawn animation can be made out without strain. In a word, it's gorgeous.
Audio Quality
[Rating:4.5/5]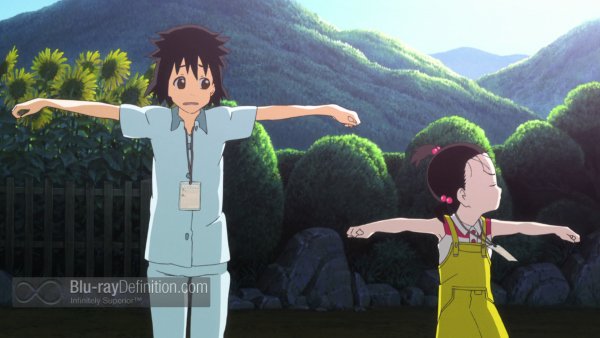 Of equal quality are the Japanese and English DTS-HD Master Audio 5.1 (48kHz/24-bit) soundtracks that surround you in a slew of sounds, have very extended low ends, and natural and airy high frequencies. The foley effects traverse the channels during the most active sequences, so once you hit the final act of the film, you'll be engulfed in waves of sound. Dialogue is clear and present as well. Do stay with the Japanese track that has the superior actors, the English cast sounds canned.
Supplemental Materials
[Rating:2.5/5]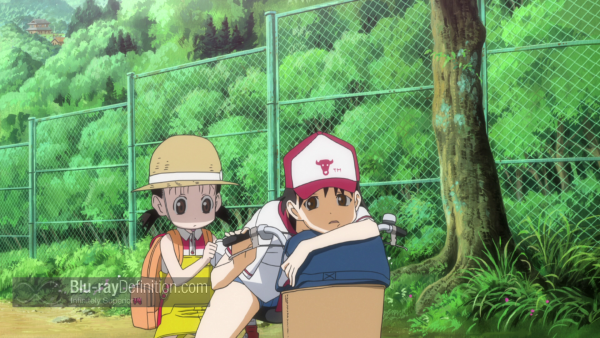 The Making of Welcome to the Space Show (1.78:1; SD; 01:25:29)
From Storyboard to Film (1.78:1; 1080p/24; 00:07:49)
Foreign Trailers and TV Spots (1.78:1; 1080i/60; 00:05:55)
US Trailer (1.78:1; 1080p/24; 00:02:00)
Additional GKIDS Trailers
The Definitive Word
Overall:
[Rating:3.5/5]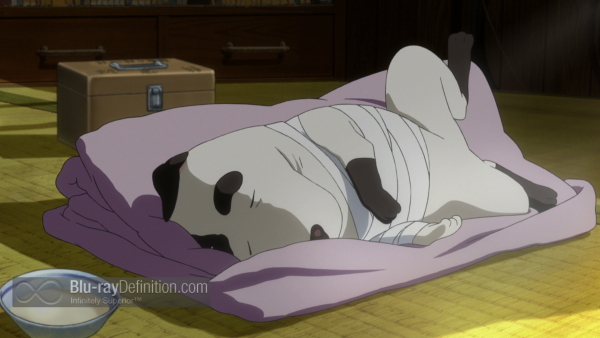 A dazzling anime film with a likable central pair of characters in the two cousins Amane and Natsuki, Welcome to the Space Show has plenty to like and will please kids and parents alike. That said, if the story had been tightened up and more emotionally engaging, it might have been perfect, a classic even. Still, this one is a reference for animators and has shifted the goal posts again for what can and should be achieved in the medium.
Additional Screen Captures
[amazon-product]B00MQVSEGI[/amazon-product]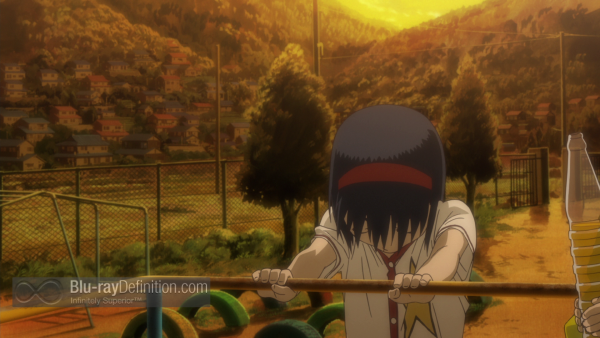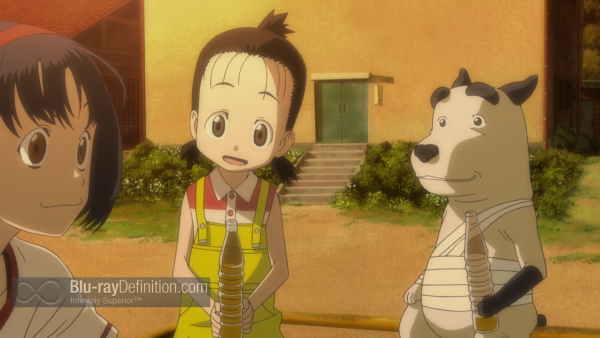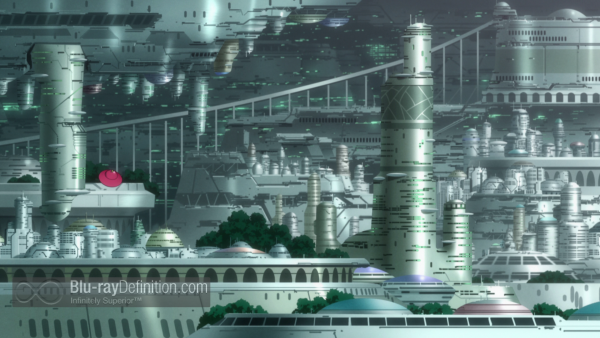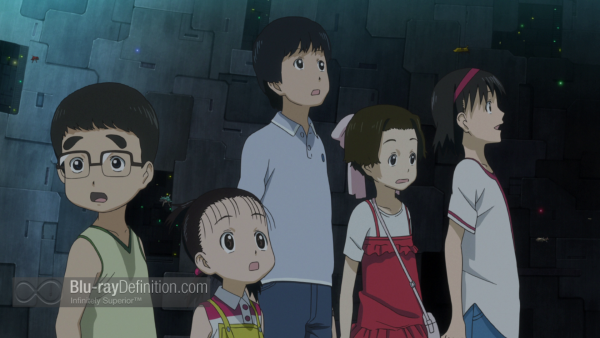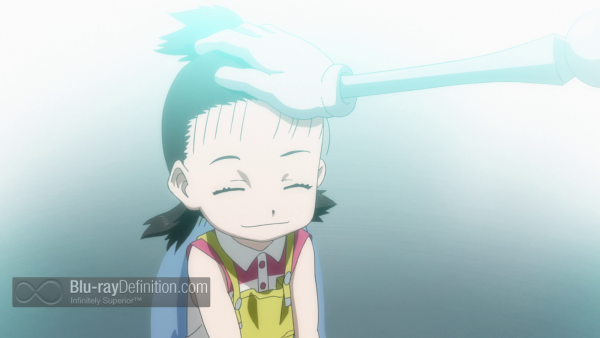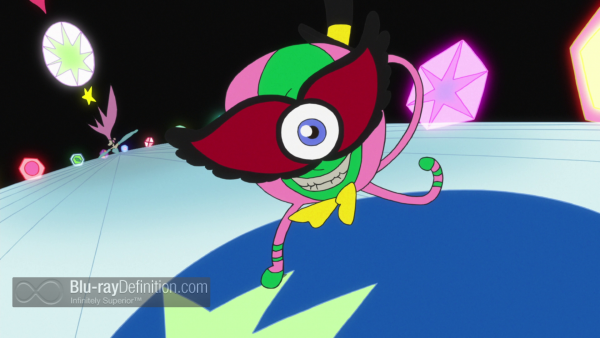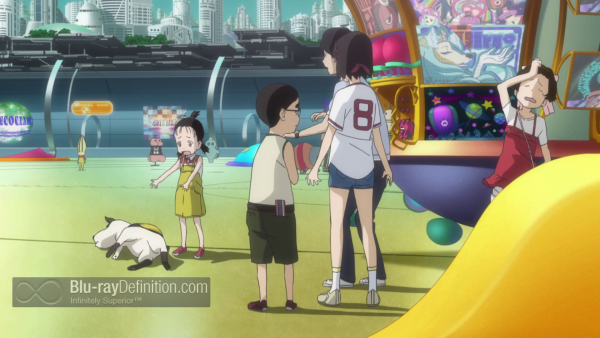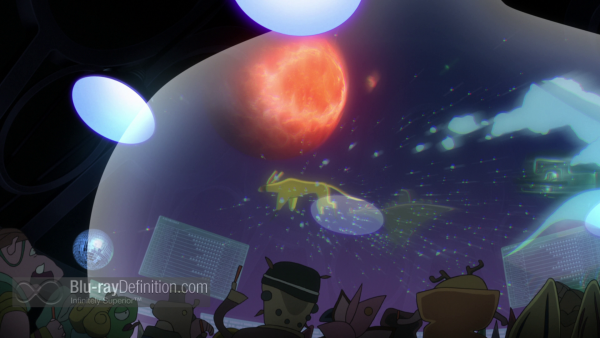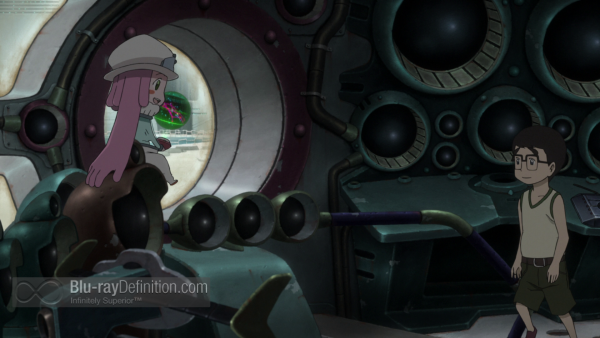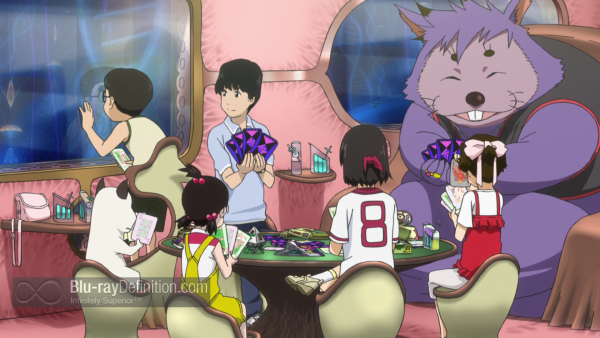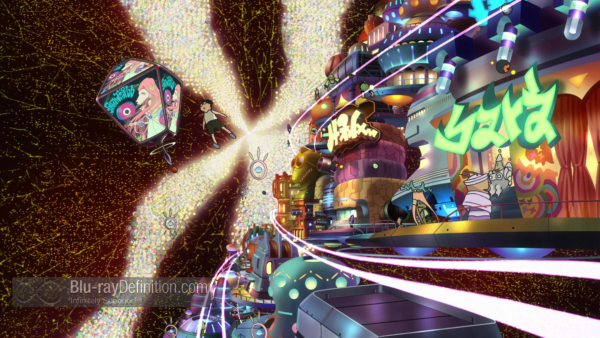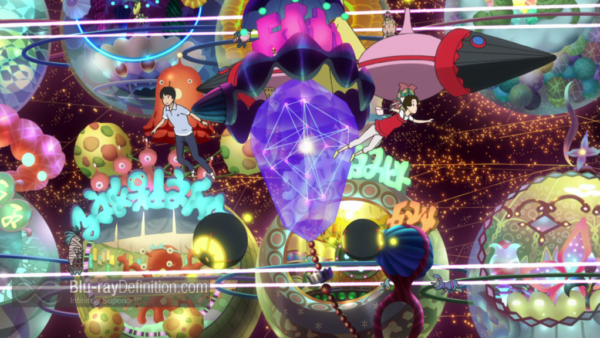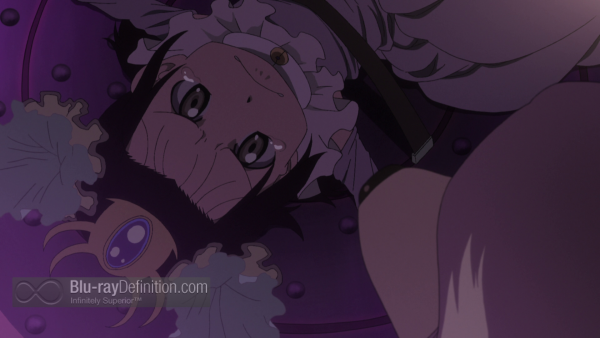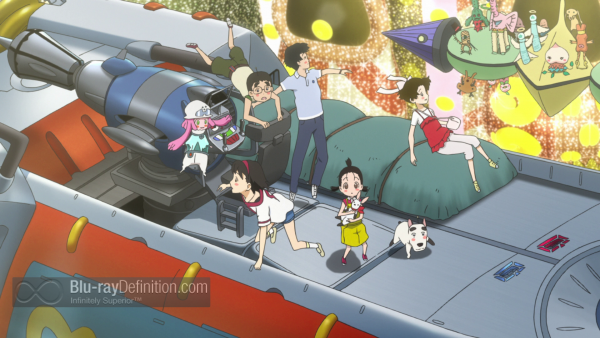 [amazon-product]B00MQVSEGI[/amazon-product]