– –

The Film
[Rating:1/5]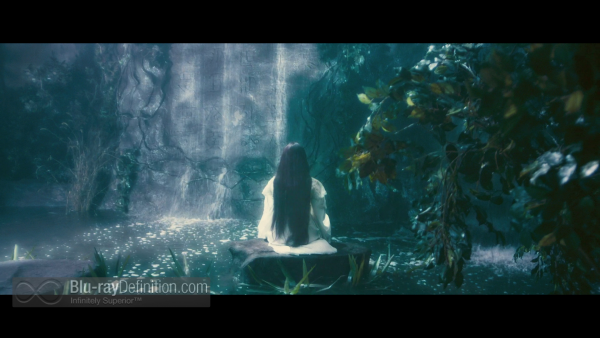 The overwrought wuxia film White Haired Witch (白发魔女传之明月天国)from director Zhang Zhiliang is a visually beautiful production, despite some obviously fake CG work, but the film is hindered by a poor screenplay and nonsensical editing choices.
Set at the end of the Ming Dynasty, a famine is sweeping across the land and Zhuo Yihang (Huang Xiaoming) is despatched from his village to deliver crucial medicine to the province's ailing governor. But in this corrupt era, Yihang finds himself, along with local folk hero, the beautiful Jade Raksha (Fan Bingbing), framed for killing the governor. As they fall in love, the two star-crossed lovers must defend the people against an oppressive government even as they are both named fugitives of the law.
At least, that is what I could glean from this very badly put together film. In all honesty, White Haired Witch jumps around so much and has so many open-ended subplots it's almost impossible to make sense of.
The story begins with Yihang being made the head of his small, but apparently very ancient and influential village, Wudang, before he is sent on his task. Then he becomes embroiled in what is called the "red pills case." Then he lands in the realm of Jade who is hiding out from the law. Apparently, at some point in time, Jade is then accused of killing Yihang's father – I can't figure out how or when this happens. The lovers are split. Yihang goes off, abandons his village, goes undercover to switch sides and uncover the truth about the murder, marry another woman, but is still in love with Jade. A brief encounter and fight occurs, he's back with Jade and his Wudang folk and then fighting the Ming again with Jade by his side.
While all of this is happening, there's lots of wire work, excessive CG effects, and plenty of camera time for the beautiful Fan Bingbing, which is the only thing that saves this mess of a film.

Video Quality
[Rating:4/5]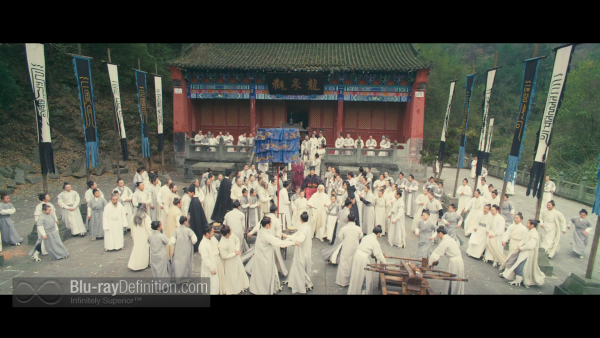 Given that White Haired Witch is presented on a single-layer BD-25 Blu-ray Disc, it looks very good. The biggest flaw is that contrast levels could have been a bit better, because blacks never look very inky, however shadow detail is very nuanced. The AVC/MPEG-4 1080p transfer from Well Go USA does have superb colors that "pop" wonderfully, especially primaries like reds and blues. Detail is sharp on close-ups, but there is a tendency for the filmmakers to use a lot of softening filters that add a smooth sheen to the visuals.

Audio Quality
[Rating:4.5/5]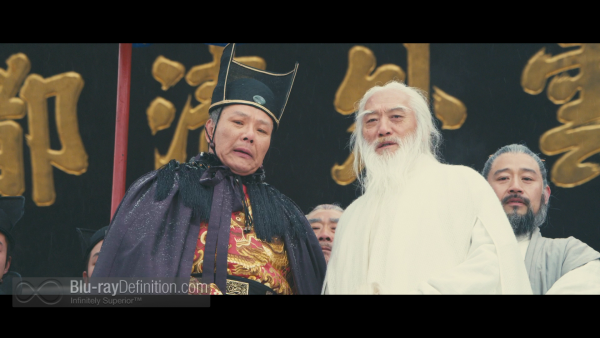 The Mandarin DTS-HD Master Audio 5.1 (48kHz/16-bit) is a wonderful mix. The film ran in capable theatres with a Dolby Atmos mix, so one can imagine that it was intended to have a certain discrete balance, and that it does. Horses gallop from the left back around through the front or fight sequences engulf with clanking of swords and blows. The low end as good oomph, but doesn't extend all the way down to the lowest reaches of the range, nor does it get very boomy. Dialogue is clear throughout and I was able to pick out the few words I know in Mandarin clearly all the time. There is also a Mandarin Dolby Digital 2.0 stereo mix.

Supplemental Materials
[Rating:1/5]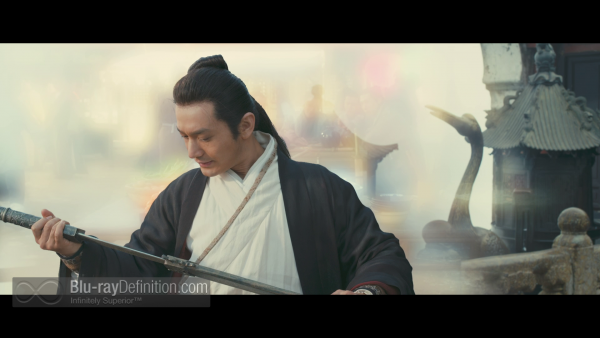 Making Of (1.78:1; SD; 00:20:04):

Haung Xiaoming
Nirvana After 100 Rebirths
Jianghu Heroes
Arrival of the Witch
Wudang Swordsman
The Debut

Trailer (2.35:1; 1080p/24; Mandarin Dolby Digital 5.1; 00:01:39)

The Definitive Word
Overall:
[Rating:2.5/5]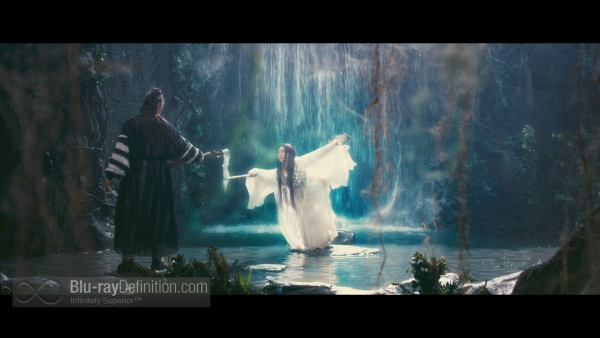 I had hopes for this film, but, wow, it is one of the most impossible to follow films. The jumps in the editing make the timeline of events nonsensical. Some of the CGI looks a little fake, but still visually enticing. Still, even with the excellent work by the lovely Fan Bingbing, this one is a dud.
Additional Screen Captures
[amazon-product]B00QLM5KPG[/amazon-product]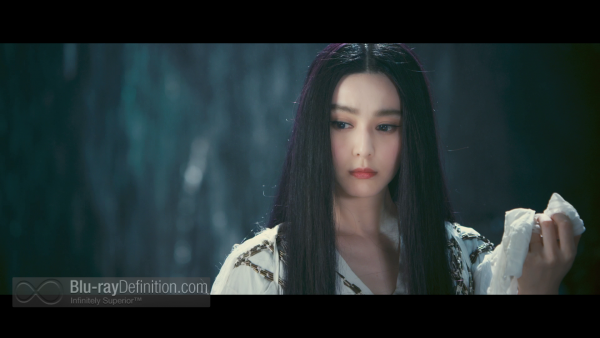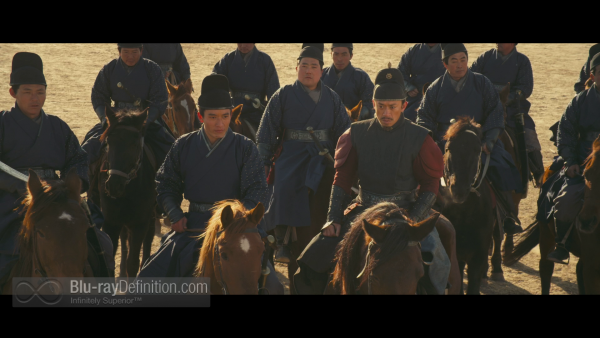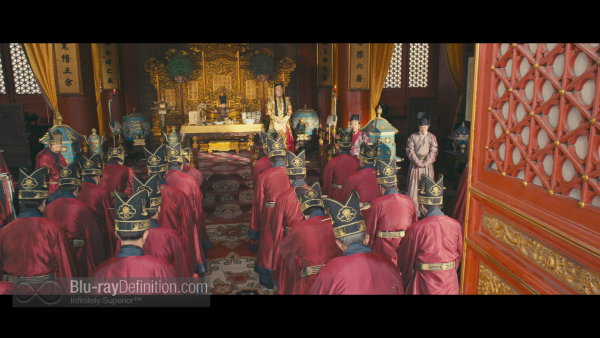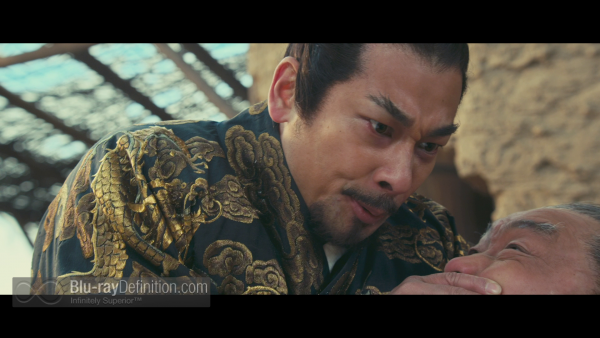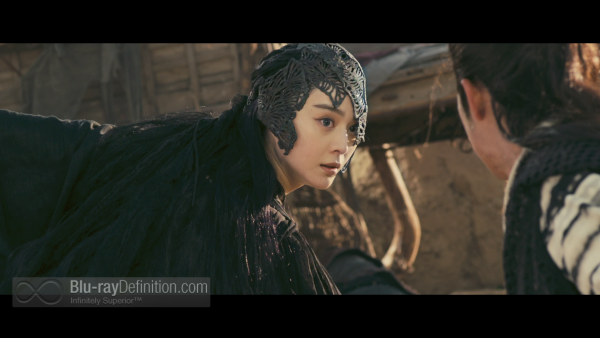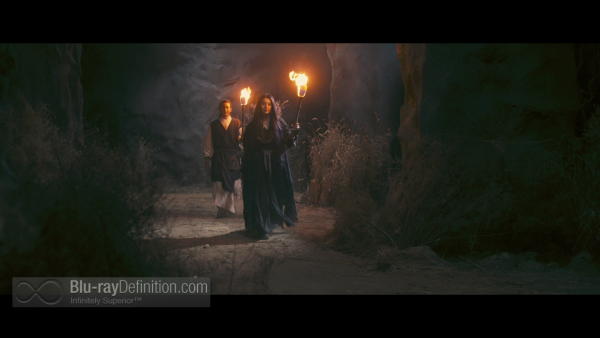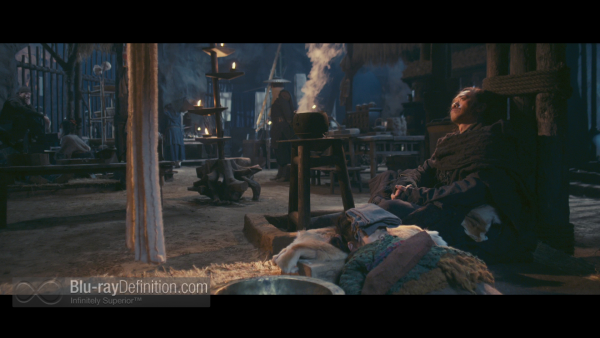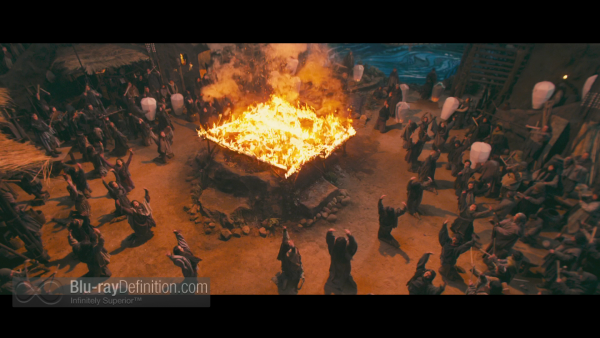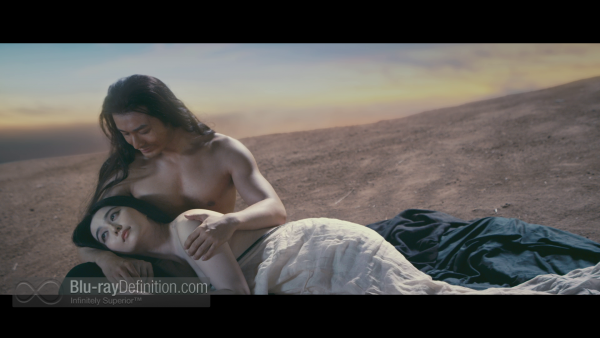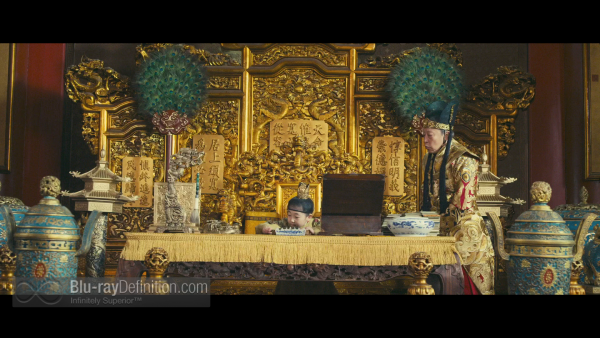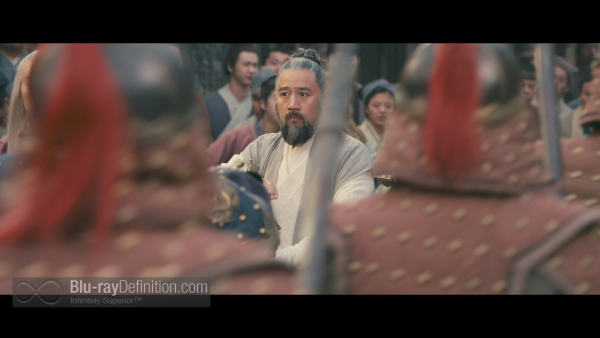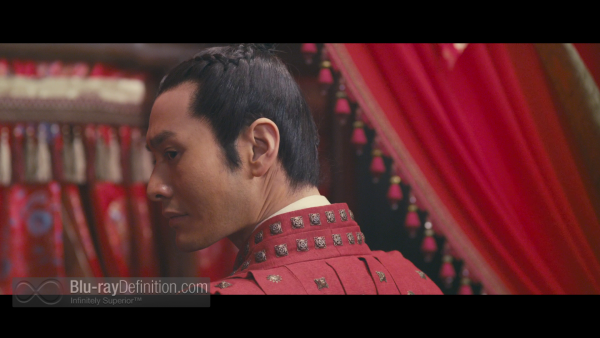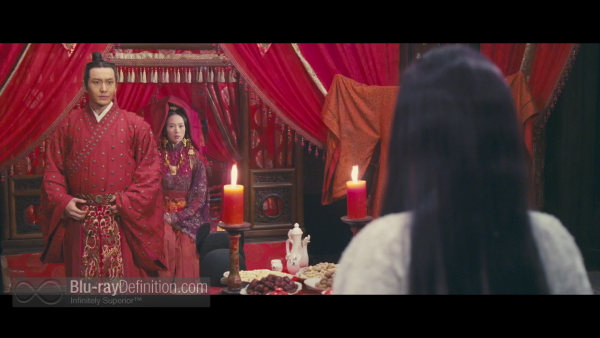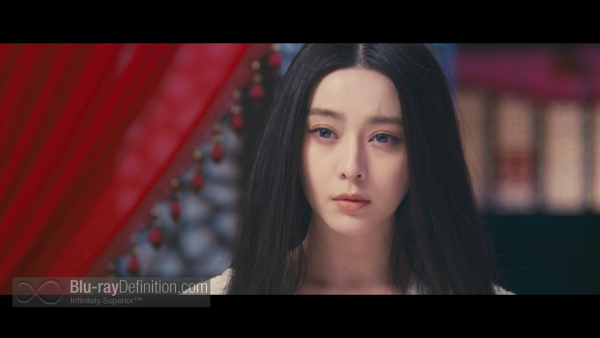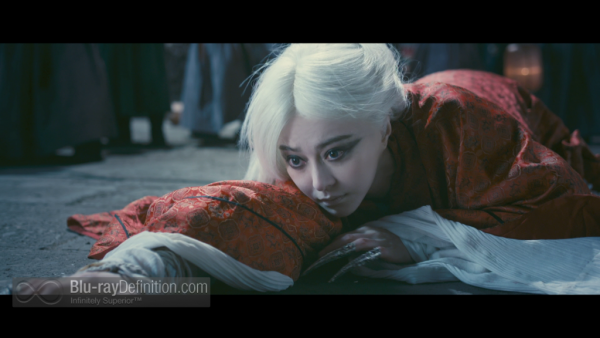 [amazon-product]B00QLM5KPG[/amazon-product]