Mouse-over Cover Art for Details
Click thumbnails for high-resolution 1920X1080p screen captures
(The below TheaterByte screen captures were taken directly from the Blu-ray Disc and losslessly compressed in the PNG format. There should be no loss of picture quality with this format. All screen captures should be regarded only as an approximation of the full capabilities of the Blu-ray format.)
The Film
[Rating:4.5/5]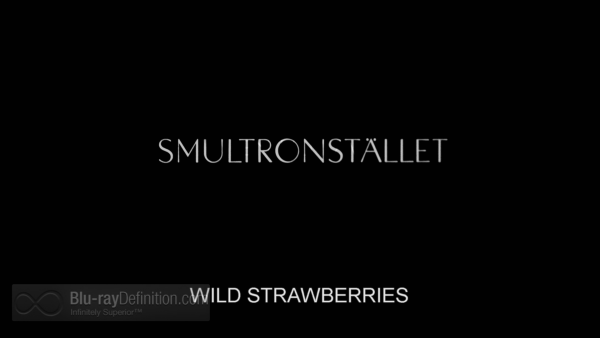 Legendary Swedish film director Ingmar Bergman had more than 50 movies to his credit but none exceeds Wild Strawberries (Smulstromstallet) for its story-telling, poignancy, and brilliant pacing. Elderly, widowed medical professor Isak Borg (Victor Sjostrom) is traveling to Lund to receive an honorary degree and is joined by his daughter-in-law, Marianne (Ingrid Thulin). Dr. Borg makes a detour to show Marianne a well-remembered wild strawberry patch near his childhood summer home. In a "Christmas Carol" type flashback triggered by this visit, he sees his cousin Sara (Bibi Andersson) to whom he was engaged, falling in love with his ne'er-do-well younger brother Sigfrid (Per Sjorstrand) whom she later marries. Ironically, when Borg awakens from his reverie, he picks up a new "Sara" (Andersson again) and her two boyfriends Viktor (Bjorn Bjelfvenstam) and Anders (Folke Sundquist) who are on their way to Italy. After  a near fatal collision with a car driven by the embattled Almans (Gunnar Sjoberg and Gunnel Brostrom), Borg visits his ancient mother, (Naima Wifstrand). Another dream sequence finds the professor "failing" a final medical school examination and later recalling his long-dead wife (Gertrud Fridh) who was involved in a torrid extramarital affair.  Returning to the present time, we find out that Marianne has left her colder-than-ice husband, Isak's son Evald (Gunnar Bjornstrand) because he does not want the child that she is carrying. The degree ceremony is held but, given the depth of the story that has already unfolded, it is an anticlimactic occasion. Marianne and Evald do reconcile while Dr. Borg has achieved closure on the loose ends of his long life.
Video Quality
[Rating:4/5]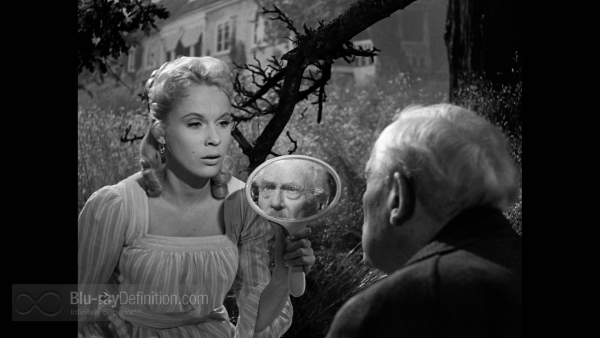 An ARRISCAN scanner was used for the 2K digtal transfer, maintaining the original 1.33:1 aspect ratio. Image Systems Phoenix and the Foundry's NUKE were used to clean up the negative. The resulting picture is better than good, in fact, most of the images from this 56 year-old film are pretty amazing.
Audio Quality
[Rating:3/5]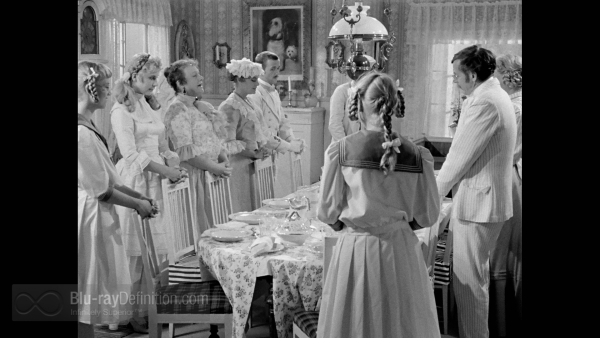 The 35mm magnetic soundtrack has been remastered at 24-bit word length. Pro Tools HD and an AudioCube integrated workstation were used to remove noise, clicks, hiss, hum and crackle. The LPCM Mono version is on the boxy side with some distortion in a few of the higher volume passages. An evocative, yet sensitive score by Erik Nordgren comes across quite well.
Supplemental Materials
[Rating:4/5]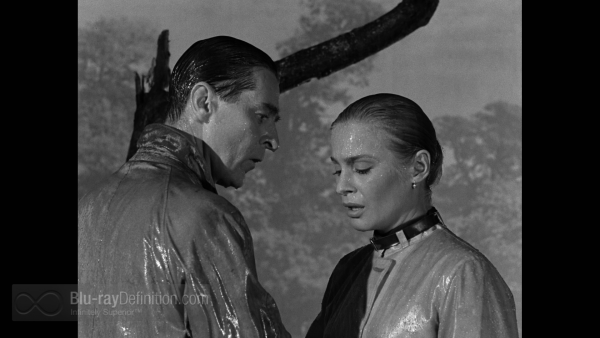 There is a booklet with an informative essay on Bergman and his film. The English Dolby Digital track has narration by film scholar Peter Cowrie. Several short films are included:
Introduction by Director Bergman: (4:00) (Swedish Dolby Digital Mono). If there was any doubt that this was a semi-autobiographical film, this interview with Bergman settles that issue.
Behind the Scenes of Wild Strawberries (16:00): A 16-mm featurette shot by Bergman with voice-over by Jan Wengstrom. (Swedish Dolby Digital Mono)
Ingmar Bergman: on Life and Work. (90:00). A documentary and the life and career of the famed director by filmmaker Jorn Donner. (Swedish Dolby Digital Mono)
The Definitive Word
Overall:
[Rating:4.5/5]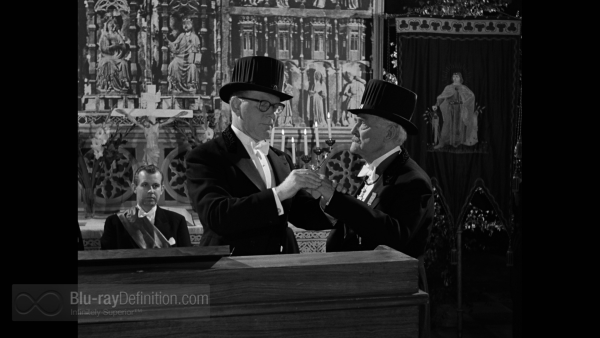 Wild Strawberries, a justifiably honored film, has always been on my short list of must-sees. It is not simply because of Ingmar Bergman's creative genius (on the screen for the entire running time) but because filmmaking just does not get much better than this. With an extraordinary visual makeover, an acceptable soundtrack, and the kind of acting that transcends the screen, this  highly anticipated Criterion Collection release was definitely worth the long wait. Lucky viewers, indeed, will get to see one of the best of the best films ever shot.
Additional Screen Captures
[amazon-product]B00BX49B0C[/amazon-product]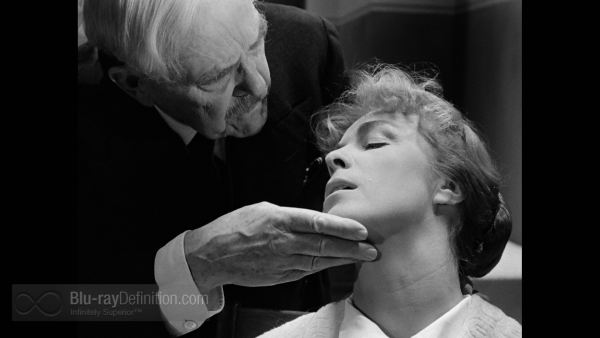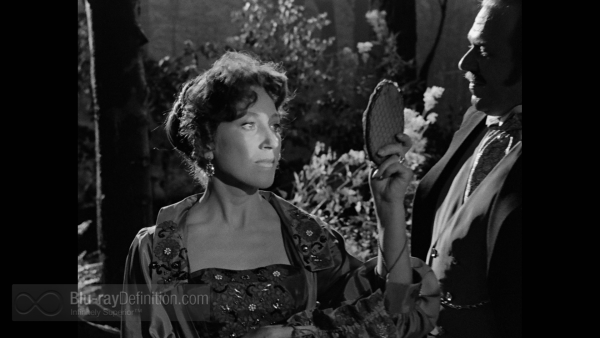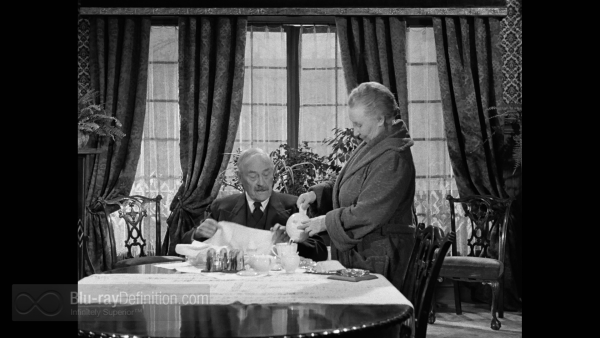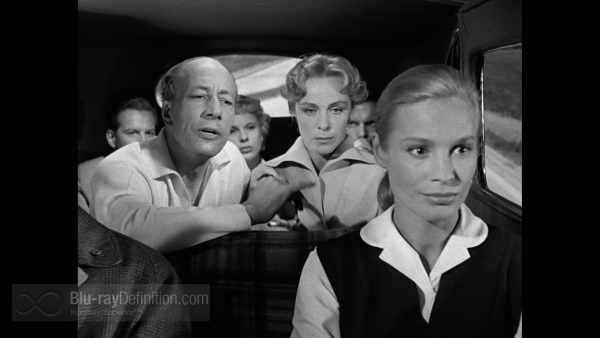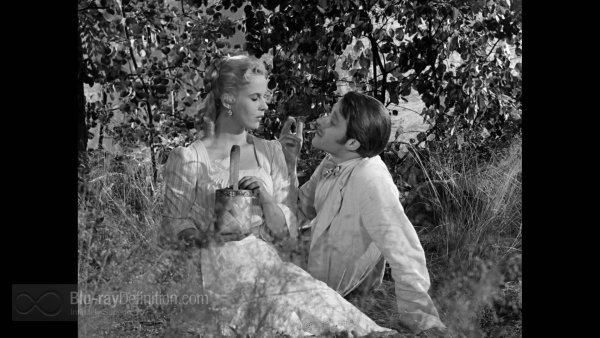 [amazon-product]B00BX49B0C[/amazon-product]