– –

The Film
[Rating:4/5]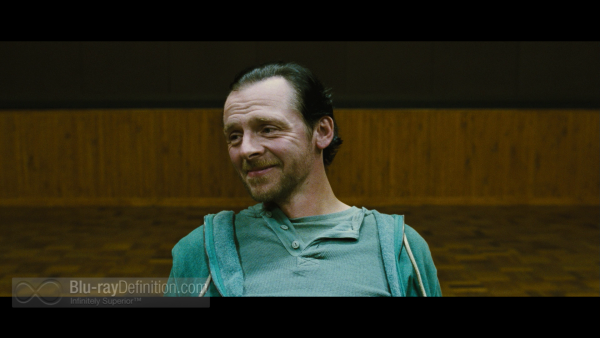 Edgar Wright's "Three Flavours Cornetto Trilogy," which includes 2004's Shaun of the Dead and 2007's Hot Fuzz, wraps up with this over-the-top, wholly entertaining sci-fi comedy, The World's End, again anchored by the brilliant comedic talents of Simon Pegg and Nick Frost alongside returning cast members Paddy Considine, Martin Freeman, Eddie Marsan, and Rosamund Pike. In keeping with the spirit of the previous films, The World's End maintains a style of witty dialogue and unexpected twists, and wacky sci-fi, while giving us characters well-grounded in the real world dealing with issues like drug and alcohol addiction, bullying, and loneliness. While these things might sound solemn, the screenplay never takes itself too seriously, so it never gets bogged down.
Five friends reunite after years to return to their hometown in order to complete "The Golden Mile", a historic pub crawl from the year of their high school graduation that they never completed. Two decades ago, their "fearless leader" Gary King (Pegg) led them on the crawl that was to be the night of their lives, but the fine ales all got to them, and they never made it to their final pint at the famous The World's End Pub. For Gary, the night actually was the night of his life, although he had no idea at the time that it would also be the peak of his lifetime's accomplishments. While he spent the intervening years trying to maintain and recapture his youth, never amounting to much, the rest of his mates moved on with their lives, through marriages, careers and children. But a realization in rehab leads Gary to try to get the "Five Musketeers" back together in order to finally complete the crawl. It takes some twisting of arms, especially for his once best friend and Andy (Frost), once a Rugby brawler and now a recovering alcoholic. The pub crawl is on, but little do the friends know that returning to their hometown and completing the crawl also means having to take on blue-blooded, body snatching robots who don't like to be called robots, and fighting to save their town, and the world.
From opening to closing, The World's End is a riot of raucous comedy that walks a careful line between heartfelt comedy and the absolute absurd that Wright and Pegg seem to have down to a science. By the time the robots show up, you're questioning if it's all in Gary's head because he is really so delusional that he would make it up to escape the reality of a night that's off to such a bad start. Throw in the fact that everyone seems to go along with sticking to the ludicrous plan of going from pub to pub and downing pint after pint as they try to save the world, and it is just a laugh riot. Rosamund Pike is to be commended, as always, for helping to bring out some of the very little redeeming qualities in Gary King who, under normal circumstances, is a guy that no one could ever root for. As the film progresses, however, her character, perfectly played by Ms. Pike, becomes a sort of wake up call for Gary that, maybe it's time for him to grow up – just a little.
It's also worth mentioning the visual effects, which seem to be especially tops for The World's End, in keeping with the global apocalypse theme of the film. Wright and Pegg keep it all tightly held together, however, so that it fits into the quaintness of the small town English setting. In all, it's a hell of a wild wrap up to this immeasurably enjoyable comedy/sci-fi trilogy.
Video Quality
[Rating:4.5/5]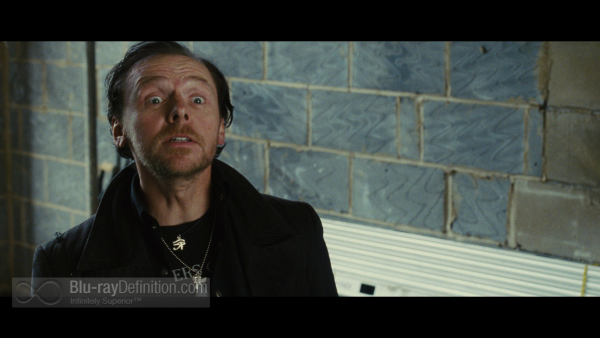 The World's End was shot on medium speed Kodak Vision2 200T 5217 and high speed Vision3 500T 5219 35mm film stock, with the opening 90s flashback sequences being shot on 16mm Kodak Vision3 500T 7219. Overall, it's a great looking AVC/MPEG-4 1080p encodement with strong contrast, nicely extended shadows and clean imagery that serves up crisp textures and just a fine layer of grain for a filmic presentation.
Audio Quality
[Rating:4.5/5]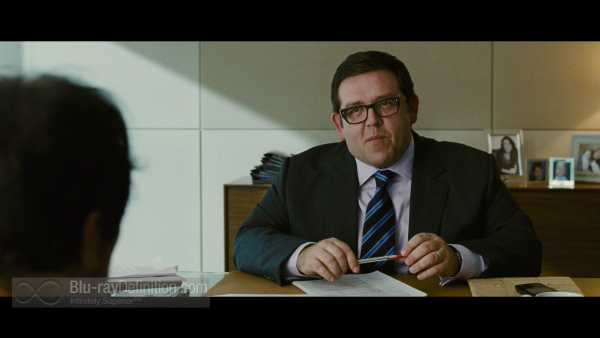 The English DTS-HD Master Audio 5.1 (48kHz/24-bit) soundtrack is mellow when it needs to be and ramps up with major activity in the surround channels as the action intensifies. The foley effects and late '80s/early '90s music is bolstered by an extended low end that reaches down pretty close to the lowest end of the frequency spectrum without becoming boomy. Meanwhile, dialogue is full and clear without any clipping.
Supplemental Materials
[Rating:4.5/5]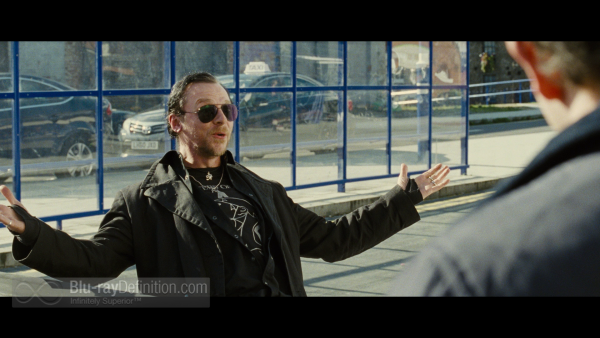 This one is packed with behind the scenes features, commentaries, a trivia track that gets into minute details about the production, plus the cool Signs & Omens featurette that will point out all sorts of hidden gems you might have missed while watching The World's End. See below for the entire rundown.
The supplements:
DVD
iTunes Digital Copy and Digital HD UltraViolet
Commentary with writers Edgar Wright & Simon Pegg
Technical commentary with director Edgar Wright and director of photography Bill Pole
Cast commentary with Nick Frost & Paddy Considine
Trivia Track
U-Control
Deleted Scene (2.35:1; 1080p/24; 00:00:55)
Outtakes (2.35:1; 1080i/60; 00:10:44)
Alternate Edits (2.35:1; 1080i/60; 00:04:32)
Completing the Golden Mile – The Making of The World's End (00:48:06)
Featurettes:

Director at Work (2.35:1; SD; 00:02:33)
Pegg + Frost = Fried Gold (2.35:1; SD; 00:03:28)
Friends Reunited (2.35:1; SD; 00:03:46)
Three Flavours Cornetto Trilogy (2.35:1; SD; 00:05:13)

Filling in the Blanks: The Stunts and FX of The World's End (1080p/24; 00:27:40)
Animatics (1.78:1; 1080p/24; 00:11:17)
Hair and Make-up Tests (2.35:1; 1080p/24; 00:04:07)
Rehearsal Footage (1.78:1; 1080p/24; 00:06:20)
Stunt Tapes:

Bathroom Fight (1.78:1; SD; 00:03:22)
Twinbot Fight (1.78:1; SD; 00:01:53)
Beehive Fight (2.35:1; SD; 00:03:31)

VFX Breakdown (2.35:1; 1080p/24; 00:08:39)
Bits & Pieces (2.35:1; SD; 00:03:23)
There's Only One Gary King – Osymyso's Inibri-8 Megamix (2.35:1; 1080p/24; 00:04:36)
Signs & Omens (2.35:1; 1080p/24; 00:07:51)
Edgar & Simon's Flip Chart (1.78:1; SD; 00:13:08)
Trailers:

Domestic Trailer (2.35:1; 1080p/24)
Newton Haven (1.78:1; 1080p/24)
The Man Who Would Be (Gary) King (2.35:1; 1080p/24)

TV Spots:

Shaun Fuzz (2.35:1; SD)
Shaun Fuzz Bathroom (2.35:1; SD)
These Guys (2.35:1; SD)

TV Safe Version — Footage for Television
Galleries (1080p/24):

Production Photos
Animatronics & Prosthetics
Theatrical Posters
Concept Art
Hero Pub Signs
The Definitive Word
Overall:
[Rating:4.5/5]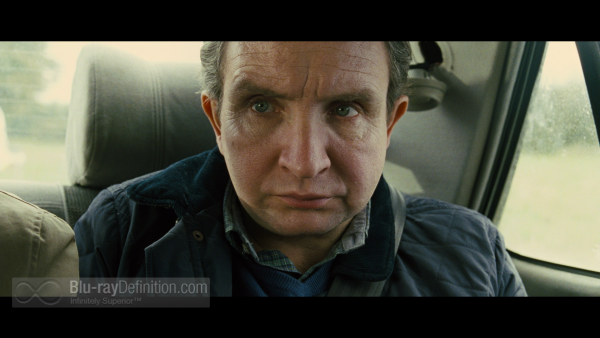 The World's End gives us an action-packed, laugh-a-minute, nearly flawless wrap up to Edgar Wright and Simon Pegg's so-called "Three Flavours Cornetto Trilogy". From the visual production to the boozy physical gags and spot-on comedic timing of the entire cast, this one is a winner, and so is the Blu-ray Combo Pack from Universal.
Additional Screen Captures
[amazon-product]B00G0OK8L6[/amazon-product]
[amazon-product]B00BPEJX12[/amazon-product]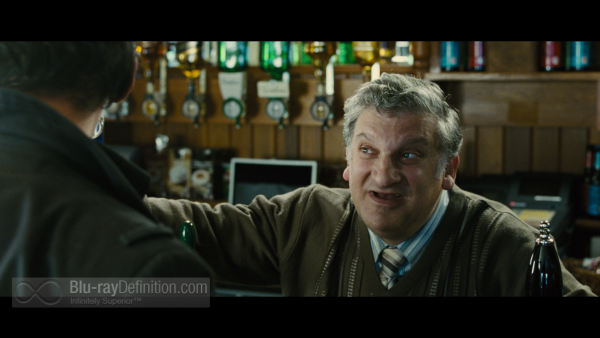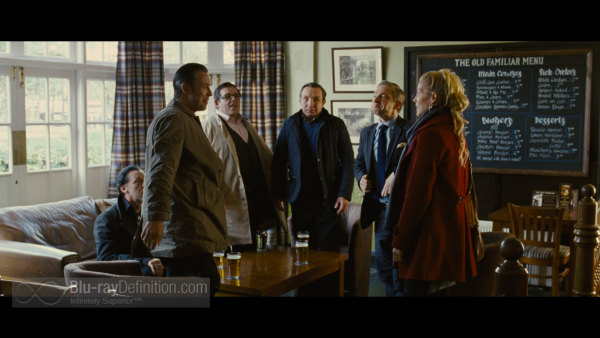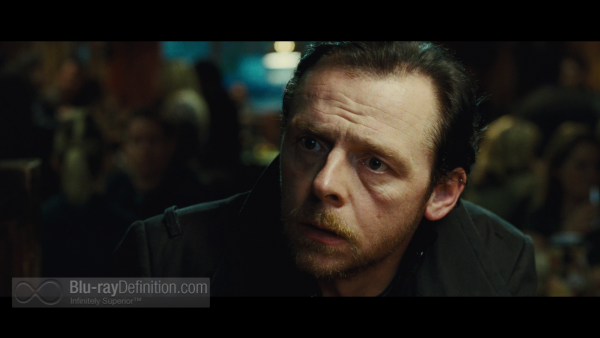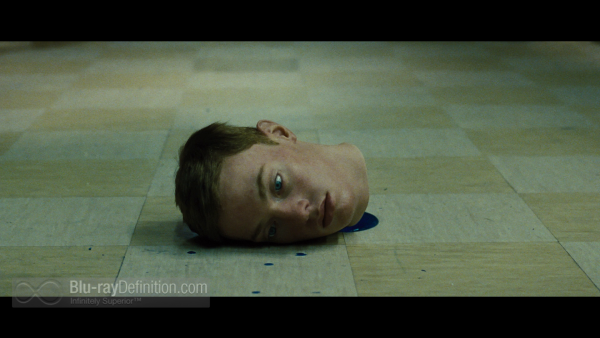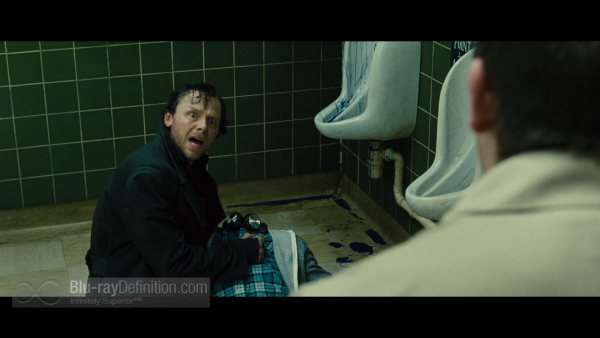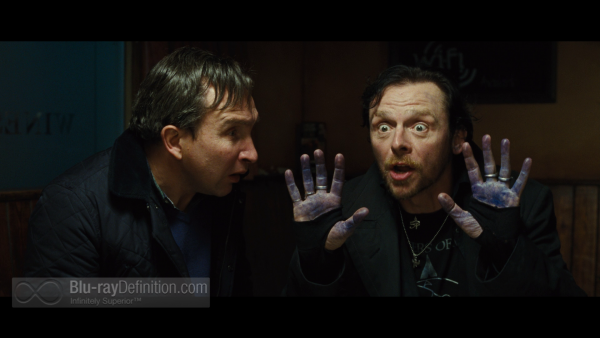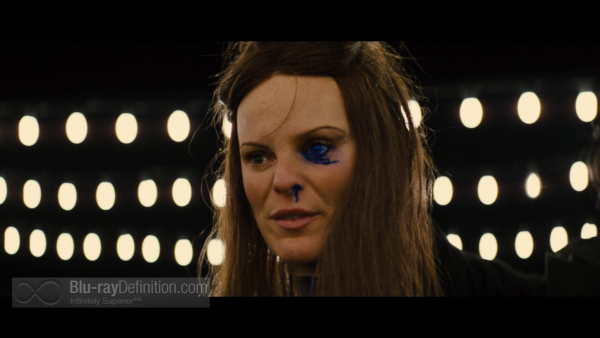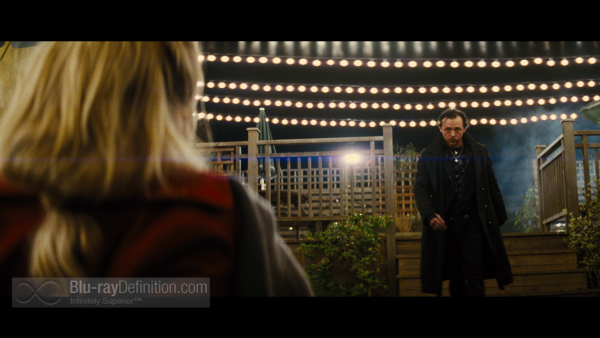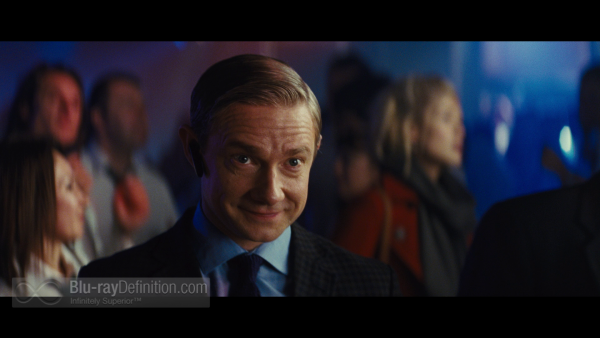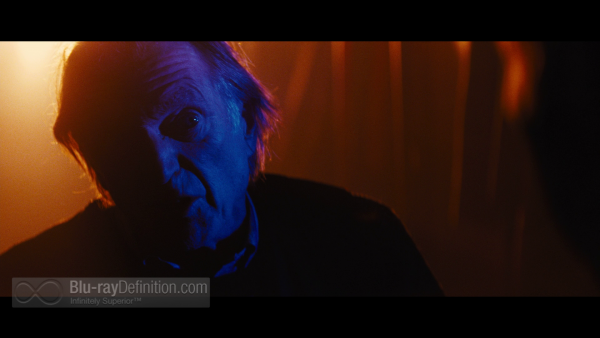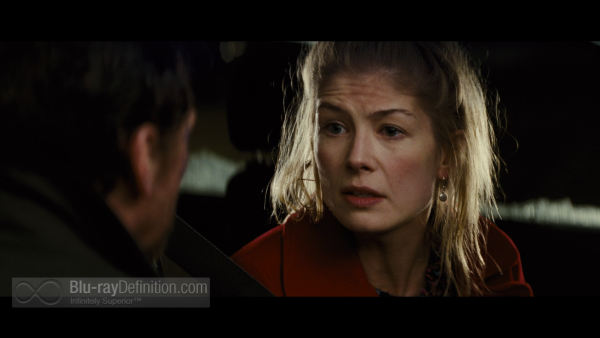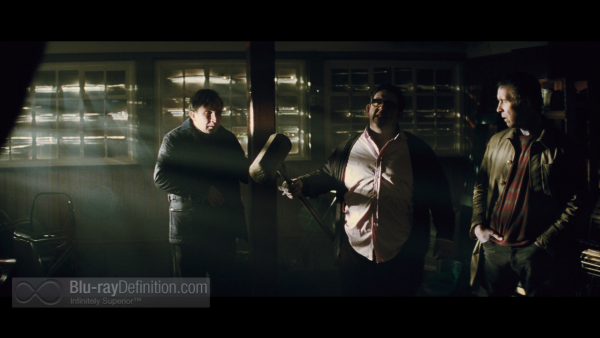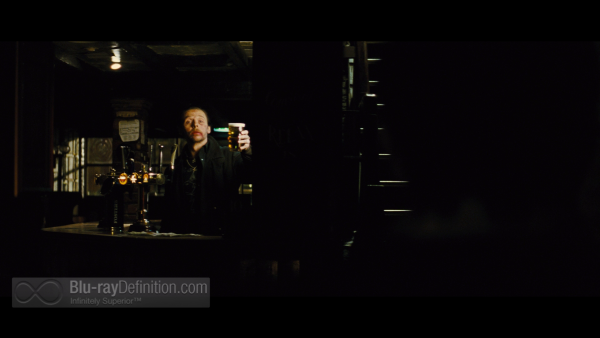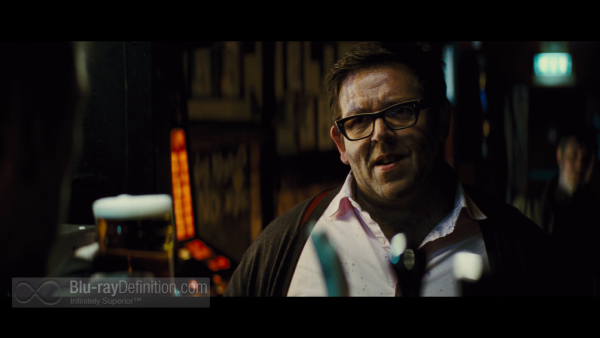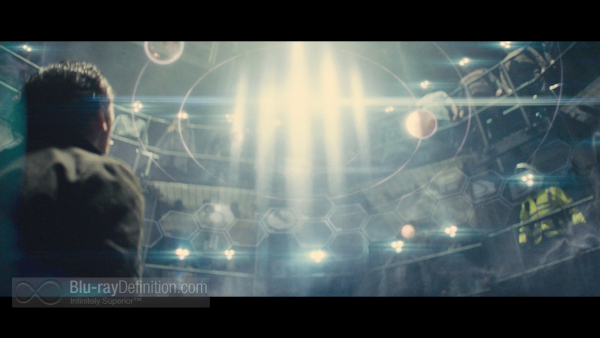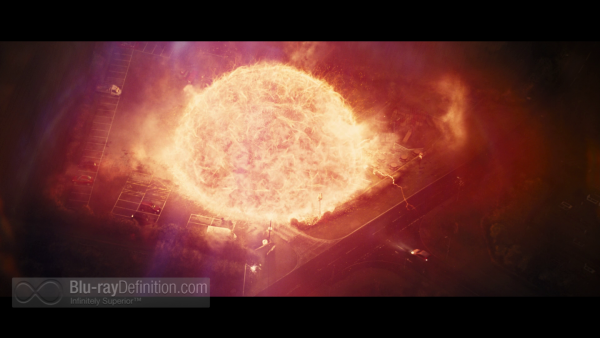 [amazon-product]B00G0OK8L6[/amazon-product]
[amazon-product]B00BPEJX12[/amazon-product]