The glitz. The glamour. The red carpets. The very famous celebrities. The perfect weather. Yes, it's time for the most glamorous event of the year — the Cannes Film Festival, which kicks off today.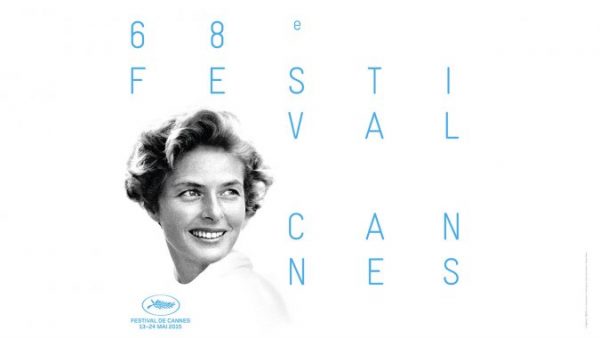 As usual, there will be loads of parties, every night, taking place in every nook and cranny in Cannes, as well as on the boats that dock around the port. Parties also take place outside of Cannes, some at the ultra posh and expensive Hotel du Cap, a good distance away from Cannes. Every famous celebrity in the world will be attending these parties, with the women usually dripping in diamonds and the men dripping with women. Oh, let's not forget about the films. Yes, it is a film festival after all, and not just an excuse to party (though there's more of the latter and less of the former). The lineup of films were announced in April and here are some of the highlights:

Opening Night Film

La Tête Haute (Emmanuelle Bercot, France) — Starring the most glamorous French actress that has ever lived — Catherine Deneuve — La Tête Haute (Standing Tall) is about a young juvenile delinquent as he comes of age. It's a French film, how appropriate to open up this French film festival.

Closing Night Film

La Glace et le Ciel (Luc Jacquet, France) – Another French film, closing the festival, La Glace et le Ciel (Ice and the Sky) is by the director of 2006 Oscar winner for Best Documentary March of the Penguins (Luc Jacquet) and documents the scientific discoveries of French explorer Clause Lorius, who was an expert on Antarctica and global warming before it became a hot topic.

Other films showing at the festival include:

Carol (Todd Haynes, US-UK) — Tells the simple story of a 1950's department store clerk who falls for an older woman. This one stars the can't miss Cate Blanchett, and is directed by Todd Haynes (Far From Heaven).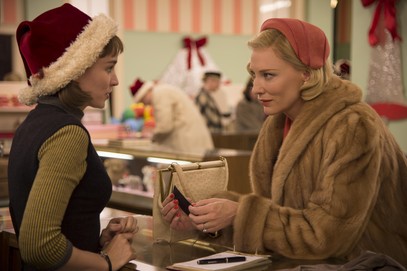 The Lobster (Yorgos Lanthimos, Greece-UK-Ireland-Netherlands-France) — this film could win the award for the most far-fetched plot: In the future, single people have to find a partner within 45 days or are they are transformed into animals and released into the woods. This one stars Colin Farrell and Rachel Weisz. With their very good looks there is no doubt they will find a match, within one day no doubt.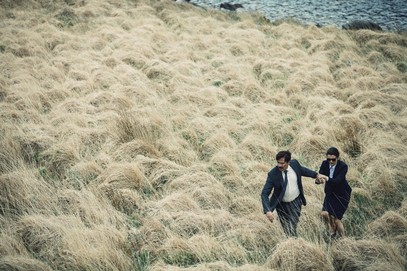 Macbeth (Justin Kurzel, UK-France-US) — Michael Fassbender and Marion Cotillard star in Shakespeare's greatest work. Directed by relative newcomer Justin Kurzel.
The Sea of Trees (Gus Van Sant, US) — Oscar winner and crowd favorite Matthew McConaughey and Naomi Watts star in Gus Van Sant's film about a suicidal American who befriends a Japanese man (Ken Watanabe) lost in the forest near Mt. Fuji. No doubt McConaughey and Watts will look stunning together on the red carpet.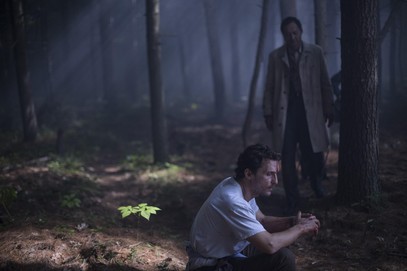 Sicario (Denis Villeneuve, US) — A young female agent (Emily Blunt) joins a secret CIA operation to take down a Mexican cartel. Also starring Josh Brolin and Benicio Del Toro.
The Valley of Love (Guillaume Nicloux, France) – Ex-French citizen Gerard Depardieu (who was excellent in last year's Welcome to New York) stars in this film about an estranged couple who go to Death Valley, California at the invitation of their son. Also stars Isabelle Huppert, another glamorous French actress.
Youth (Paolo Sorrentino, Italy-France-Switzerland-UK) – Rachel Weisz (again) stars, alongside Michael Caine, Jane Fonda and Harvey Keitel about two men, one a composer, one a film director, who converse with fellow hotel guests and re-examine their lives and the lives of their children.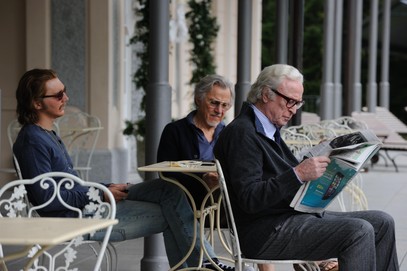 Inside Out — An animated film about a girl who moves to a new home but finds it hard to settle in. With the voices of Diane Lane, Amy Poehler and Mindy Kaling.
The Little Prince — Another animated film, this one with the voices of James Franco, Rachel McAdams and Paul Rudd, about a pilot who crashes in the desert and meets a little boy from a distant planet.
Irrational Man — Woody Allen's latest is about a tormented professor (Joaquin Phoenix) who finds the will to live when he commits an existential act. Also starring Emma Stone.
Mad Max: Fury Road — A continuation of the Max Max films from 1979 that starred Mel Gibson. This one stars Tom Hardy, Charlize Theron and Nicholas Hoult. Expect big box office for this one when it opens up in the U.S. and the UK on May 15th.
Dozens and dozens of other films, all from around the world, will be shown at the festival, which is the most famous and best-attended film festival in the world. It's also the most glamorous, and many of the films have their premiere here, with film stars in attendance, walking up the steps at the Palais des Festivals on the red carpet with hundreds of paparazzi taking photos of their every move. There are also midnight screenings, short films, screenings on the beach (which is about the only event non-accredited people can attend), the Marche du Film (which is the festival's marketplace) and the Cinefondation selection, which targets film schools.
This is the festival's 68th year, and the judges for this year are filmmakers Joel and Ethan Coen, Spanish actress Rossy de Palma, French actress Sophie Marceau, Sienna Miller, and Malian singer and songwriter Rokia Traore. What an eclectic bunch.