Previously available as separate Blu-ray and DVD releases, one of the BFI's top selling titles, Salò or The 120 Days of Sodom, is now to be reissued as a Dual Format Edition containing both the Blu-ray and DVD in one package. The previous Blu-ray and DVD releases will be deleted from the catalogue.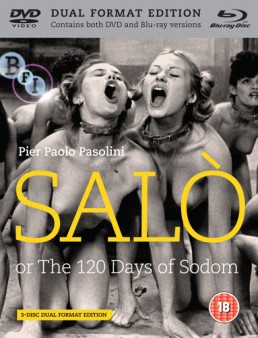 The new DFE release will be a three-disc set containing one Blu-ray and two DVD discs. It will have an RRP of £22.99, the same price as the original 2-disc DVD. The stand-alone Blu-ray edition was previously priced at £24.99.
The special features from the original releases will be included.