Maybe certain studios are targeting the larger installed base of DVD vs. Blu-ray. Perhaps some original studio elements don't exist in high enough quality for a true HD master. Hell, there might even be a secret shortage of blank Blu-ray media for all we know. Whatever the reason, there have still been plenty of sweet new releases this past year that are only available on DVD. And around holiday time especially, we're inspired to drop our snobbish veneer and embrace standard-definition discs once again… at least as long as we can upscale.
The Dean Martin Celebrity Roasts Complete Collection (StarVista Entertainment/Time Life)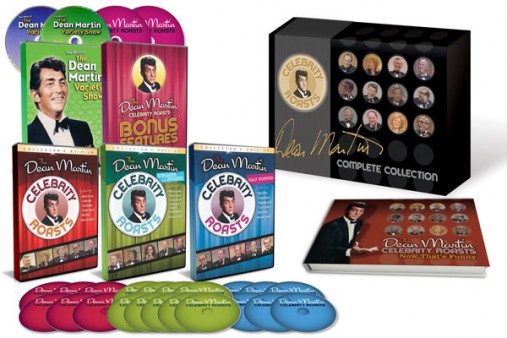 From Ronald Reagan to Michael Landon., with stops at Truman Capote, Evel Knievel and Barry Goldwater along the way, The Dean Martin Celebrity Roasts were an American entertainment institution. As a child I was flabbergasted at the concept of film/television stars and other eclectic luminaries subjecting themselves to a prolonged barrage of insults slung by professionals in front of a national audience. These days I'm old enough to actually get the jokes, but apart from the laughs, this set serves as a lush time capsule, and not just because so many of the roastees have shuffled off this mortal coil.
The entire run of 54 roasts is collected in this handsome box, complete with quote book, plus loads of featurettes and a bevy of interviews with victims, participants and fans spread across the set. These are in addition to classic Dean Martin TV specials and Variety Shows, private home movies and comedy sketches not widely seen for decades.
Officially available at deanroasts.com but it can also be found through third party sellers on Amazon.com
Hawaii Five-O The Complete Series* (CBS/Paramount)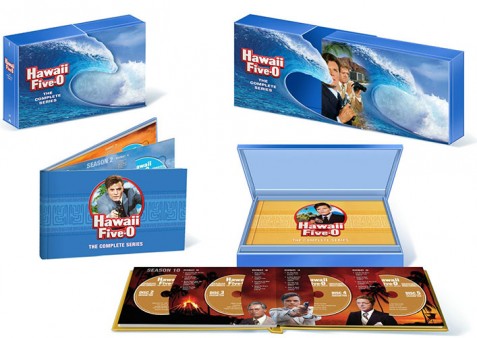 It isn't packaged inside a makeshift cardboard surfboard nor a faux coconut shell, and not pineapple-scented, either. But the dozen-year run of the paradise-set police procedural is nonetheless massive and rather fancy, comprised of multiple book-type folios housed in a decorative box. The 73 discs inside recount McGarrett, Danno and the gang's sworn duties fighting every sort of crime imaginable, keeping the Hawaiian Islands safe for surfers, hula dancers, tourists and decent folk like you and me. The bygone scenery is a hoot, and I've yet to meet anyone who doesn't dig that theme song.
The bonus disc is a sampling of archival footage spanning more than 30 years, including a clip from CBS' original 1968 fall season preview, a rare behind-the-scenes documentary, vintage TV appearances and more.
*The "lost" second-season episode "Bored, She Hung Herself" remains missing, allegedly never rebroadcast, syndicated or otherwise made available since 1970 because a viewer died attempting to recreate a scene.
China Beach: The Complete Series (StarVista Entertainment/Time Life)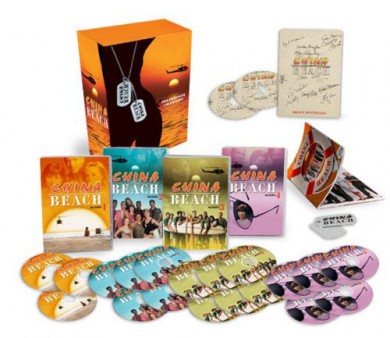 Consistently one of the most-requested TV shows not available on home video since it left the airwaves in 1991, China Beach has finally arrived in a big way. The major roadblock was apparently the bounty of great '60s tunes woven throughout this period drama. After extensive deal-making no doubt, literally hundreds of songs have been cleared, so that we can enjoy the show much as it was originally broadcast on ABC.
Set in an EVAC hospital during the Vietnam conflict, China Beach showed us the war from a fresh perspective, that of the women who were over there, each for their own reasons. Well-written, well-acted and the winner of many prestigious awards, the show remains a high point in the careers of all involved. The cast reunion is featured in the extras, along with episode commentaries, deleted scenes and bloopers. A well-researched booklet and a pair of metal dog tags round out this classy, most welcome set.
No Pryor Restraint: Life in Concert (SHOUT! Factory)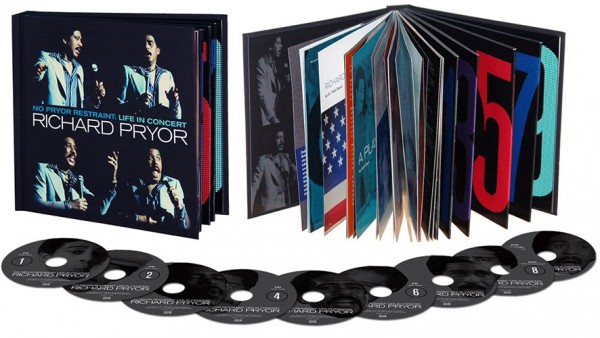 Leveraging their position as an "independent" studio, licensing titles from disparate sources to create comprehensive new editions like this one, Shout! brings us one of the richest multimedia celebrations of an artist's work in years, namely the profane, brilliant, groundbreaking Richard Pryor. To my point, the three theatrically released comedy concerts on the two DVDs here–Richard Pryor – Live in Concert, Richard Pryor Live on the Sunset Strip (in widescreen!) and Richard Pryor Here and Now–are HBO and Sony releases, while the audio recordings are culled from the Laff, Stax and Warner Bros. labels. A total of seven CDs revisit the most amusing moments from eight classic albums, as well as deep, hard-to-find-anywhere-else tracks, plus much that's now been liberated from the vault for the very first time. The chronological configuration of the material renders a portrait of Pryor as an evolving standup comedian, and it's fascinating as well as hysterically funny.
The discs are held in a deluxe hardcover book with excellent liner notes, a thorough discography/filmography and many photos.
Forgotten Heroes of the Small Screen (Warner Archive)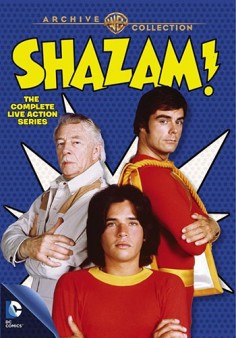 Considering the current TV landscape of relatable gangsters, philanderers and crystal meth dealers, it might be tough for viewers to remember a time when protagonists were actually, well, heroic. Take for example SHAZAM! The Complete Live-Action Series. The CBS Saturday-morning staple of the mid-'70s was a tad bizarre (actors regularly communicated with animated sages) but it showcased DC Comics' bigger-than-life Captain Marvel (Jackson Bostwick, later replaced by John Davey). A flying do-gooder so squeaky-clean he made Superman look like a crackhead, Marvel routinely rescued teens in peril while imparting valuable life lessons. All 26 of his red-tights-clad adventures are here in this three-disc set.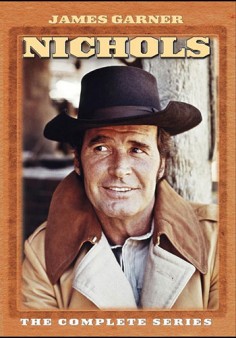 Nichols was a passion project for actor James Garner. The former star of Maverick used his clout to bring to the air a Western that deliberately deconstructed seemingly every cliché of the genre, following a small-town sheriff who doesn't ride a horse and won't use a gun, opting for brains and compassion over violence as he navigates his weekly challenges. Ahead of its time, Nichols only lasted one season, culminating in a powerful series finale, yet it resonated with enough viewers to pop up in many a trivia question in the 40-odd years since.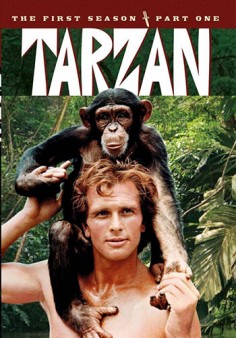 Ron Ely, the loincloth-clad star of the '60s Tarzan, embodied a well-spoken and decidedly American interpretation of the legendary–albeit self-appointed–king of the jungle. Clearly the outdoorsy type, Lord Greystoke turned his back on civilization, instead embracing the jungle, an ape companion and a young orphan… but not in a weird way. In this, his first TV series, the swarthy, oft-adapted brainchild of Edgar Rice Burroughs shows unflinching courage as he combats poachers, slavers, dangerous animals and natural disasters, joined by a cavalcade of popular guest stars of the era, including Nichelle Nichols, Ethel Merman and Diana Ross. The 31-episode First Season is split into two volumes, four discs each, while the 26-episode Complete Second Season arrives in a single six-disc set.
Worth noting, all of these titles arrive courtesy of Warner Archive, the manufacture-on-demand specialty label that remasters and releases lesser-known titles for a more selective but no less eager enclave of fans and collectors.
Mystery Science Theater 3000 25th Anniversary Edition (SHOUT! Factory)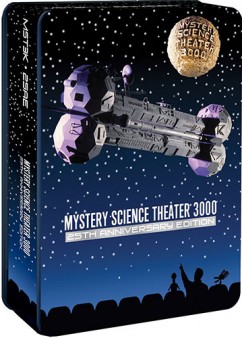 Elevating the ritual of the guilty pleasure… well, into orbit, TV's Mystery Science Theater 3000 was not content to air cheesy genre flicks with the cheeky wink-and-nod of a wisecracking on-camera host at the commercial bumpers. Oh, no, the live running criticisms and witticisms of the three silhouetted heads during the movie made us see Hollywood-and-beyond dreck in a whole new way.
As corny as this sounds, if you only grab one MST3K set, this new package might just be the one I'd recommend above all. While some other sets have bundled in tchotchkes like miniature Tom Servos, this lovely Collector's Tin is more about the video content, starting with four DVD debuts: Hammer's Moon Zero Two, the would-be disaster of The Day The Earth Froze and the monstrous pairing of The Leech Woman and Gorgo. A bonus discs brings back the long-unavailable episodes Mitchell, notorious for the ire it reportedly drew from star Joe Don Baker, and The Brain That Wouldn't Die. These are also significant as the last installment from original host Joel Hodgson and the first from successor Mike Nelson, respectively.
A surprisingly hefty compilation of extras explores the quarter-century legacy of the show, including a three-part retrospective documentary and segments on some of the most valuable players. Other bonuses revisit the films themselves with a blend of frankness and reverence. Lovers of stuff won't go away empty-handed though, as artist Steve Vance has created four mini-posters just for this set.