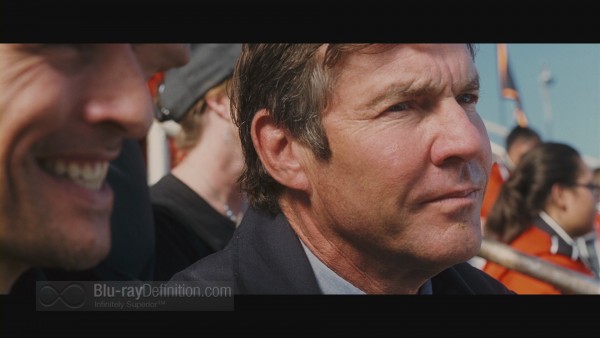 Martin Guigui is a multitalented moviemaker with several feature films to his credit, most recently Beneath the Darkness, arriving on Blu-ray from Image Entertainment. This suspenseful tale follows a group of high schoolers (including Aimee Teegarden) on the trail of the mysterious Mr. Ely (Dennis Quaid), the electric-cigarette-smoking mortician who has taken to creating new customers for his services. And when the sheriff (Brett Cullen) sides with the duplicitous Ely, the intrepid Scoobies take matters into their own hands, with dire consequences.
We recently spoke with Martin about the production, his cast, and an upcoming project that no one saw coming.
What was it like shooting in Texas?
Texas was wild. The temperature flux was insane, like 20 degrees during our night shoots in the cemetery and 90 degrees during the day on the football field. The crews were awesome and the local actors we sprinkled in were super-talented. I loved it!
Dennis Quaid makes a terrific, creepy villain. How is he to work with?
Dennis Quaid is a highly instinctual actor, ballsy and fearless. He's a total pro. Very organic. Super quirky and great sense of humor. He's still a kid at heart. We connected on many levels.
Aimee Teegarden's breakout role was as a football-hating teen on Friday Night Lights. At any point did she say to you, "Yay, I finally get to play a cheerleader!"?
Not a bad cheerleader… ha! She actually wasn't too thrilled about having to learn those cheers, and she pulled those off all right. I loved working with Aimee. She is a gifted actress with a strong natural sense for the human condition. She is all honesty and heart and the lens loves her. So do I! Aimee nailed the part beyond expectations.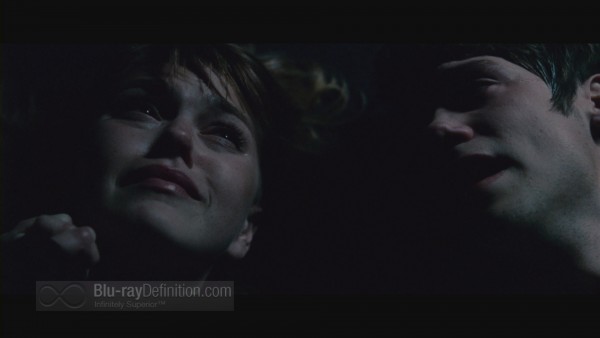 She and co-star Brett Cullen were both producers on the film as well?
Isn't everyone a producer these days? Brett came on early in the process and was instrumental–along with (executive producer) Scott Mednick–in bringing Dennis to the project. Aimee also championed the script early on and put in the extra hours to help in getting the cast together. It was definitely a unique team effort that made this film happen.
You're also an accomplished composer: How did you come to work with Geoff Zanelli on the score for Beneath the Darkness?
I knew the music would make or break the tone of the picture. I initially played around with some themes myself. I also had a composer friend in mind as I prefer the collaborative process be a shared potpourri. Then when we heard, via our music supervisor Mason Cooper, that Zanelli was available and was passionate about scoring the film, the producers jumped at the opportunity and Geoff rocked it!
You've worked in many different genres, is there one that you prefer?
Comedy comes naturally, but I have become a fan of the "weird". Not sure what that means. Honestly I have no preference in genre. If there is a cool story and great characters, I'm there.
Would you classify Beneath the Darkness as a thriller, or possibly horror?
It's a combo platter. If I had to classify it, I'd go with "psychological thriller."
More than one character is forced to go down for the dirt nap, ready or not. What do you think it is about being buried alive that touches a nerve in all of us?
The forced premature state of being slowly robbed of air six feet under is maddening.
Coming up, is it true that you're writing and directing a sequel to Raging Bull?
Yes, I heard that rumor. I must be out of my mind. (laughs) Isn't there any other director who will do this? (laughs again) It's a great story and a challenging gig that I welcome at this time in my life and career.
Our sincere thanks to Martin Guigui, along with Ed Peters and the team Sue Procko PR.
–
[amazon-product]B0064SVNFS[/amazon-product]
Related Articles:
Join the Discussion on Our Forum