Blu-ray is without a doubt the format of choice for home theater enthusiasts who want to enjoy their favorite movies with the best possible picture and sound. But that doesn't mean that all of our favorites have found their way into our players in the more-than-three years since DVD became passé, with some MIA titles more conspicuously absent than others.
Here then is an informal listing of TheaterByte's "Most Wanted":
Lawrence of Arabia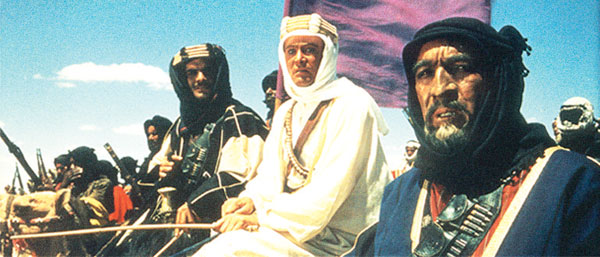 We hear that it's coming, but when? We need to give Sony a lot of slack on this one: The original, famous restoration was done in the '80s, more work was done to prepare it for DVD, but to make it truly HD-ready? The mind reels at the work needed to rescue this sandy biographical epic.
The Abyss and Titanic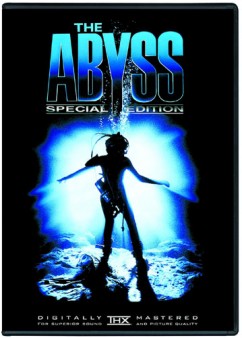 With Avatar enjoying its reign as the biggest-selling Blu-ray thus far, we're obviously living in a world where James Cameron and high-def disc can live together not just peacefully but prosperously. Hard to believe that The Abyss was released as a crude, early-round DVD in 2002 and as a 2-disc collector's edition in 2003, never to be revisited by Fox. Titanic dropped early in DVD's life cycle, but didn't make much of a splash until its fabulous three-disc reissue in 2005. Note to Paramount: Do a good job on the boat movie and you'll probably move a few units. Just a guess.
(Read our review of Avatar 3D)
Kill Bill: The Whole Bloody Affair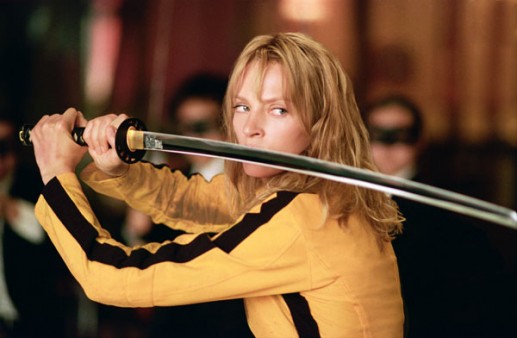 This one has been rumored since the first movie hit theaters back in 2003, but has yet to materialize. Alternate cuts and deleted scenes have surfaced, but where is the one, uncensored, definitive cut of the entire Kill Bill saga? Quentin Tarantino's plasma-spattered opus would look and sound terrific in high-def, and it might even fit onto a single platter, for even greater unity. And while the depth of extras on his DVDs and Blu-rays thus far has varied, this pair has always been a little lean, so the potential for bonus content here (a Quentin/Uma video commentary?) is high.
Jaws and Raiders of the Lost Ark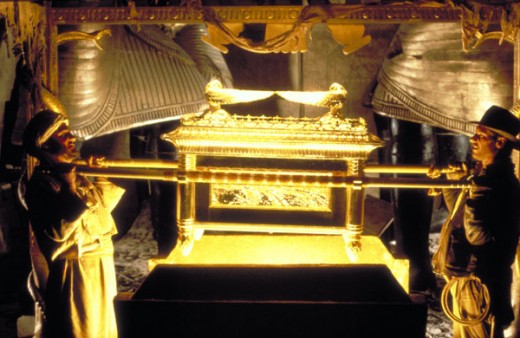 The first Steven Spielberg film on Blu-ray, Close Encounters of the Third Kind, was an impressive offering of one of his best works. But Minority Report and Kingdom of the Crystal Skull…? What's next, Munich and The Terminal? Folks educating themselves in the history of cinema via Blu-ray are in danger of forgetting that this man also directed one of the greatest and most popular entertainments of all time, about a rogue shark and the men who chase him, in addition to co-creating perhaps the most iconic action hero of all time in Indiana Jones. Indy turns thirty this year: Is that the leather anniversary? Or maybe sapphire?
(Read our review of Steven Spielberg's The Color Purple)
Lord of the Rings Extended Editions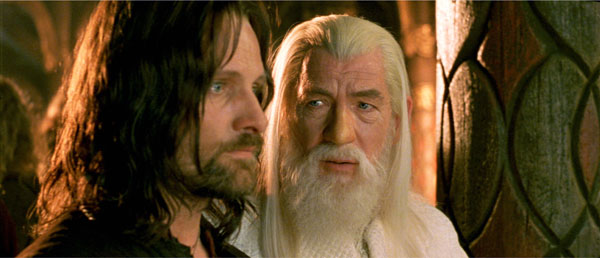 When the theatrically-released LOTR Trilogy boxed set (and later the individual movies) were released on Blu-ray last year, many a fan said, "Whuzza…?" (Transcribed verbatim.) The Extended Editions of all three are widely considered vastly superior even to the Oscar-winning originals, completed in exquisite quality and ideal for home viewing on our own schedule (about ten hours, all told), so why waste our time and money? We know that they are "in the works," possibly timed around the upcoming big-screen Hobbit?
The Star Wars Trilogy (1977, 1980 & 1983 Original Versions)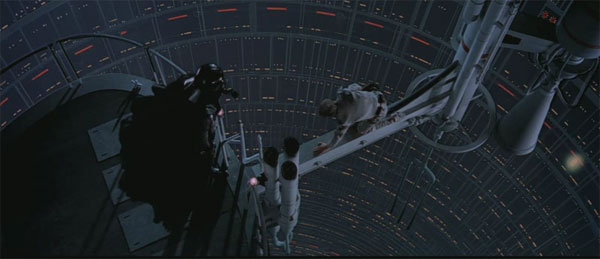 Yeah, the announcement of October's impending Blu-ray release of the six Star Wars movies generated so much buzz, the Internet had to be shut down and checked for bees. But of course, that's only half the story: No fan worth his Burger King glasses and Kenner Luke with telescoping lightsaber prefers the 1997 Special Editions over the originals, but those reimagined, retrofitted versions are exactly what we're expecting this fall. It's all been said before so I'll make it quick: Star Wars, The Empire Strikes Back and Return of the Jedi might not be "perfect," but the versions that first premiered in the late '70s and early '80s are a part of film history and are nothing to be ashamed of. Loyal fans (with cash in hand!) just want to share the love again.
More BONDs, Dammit!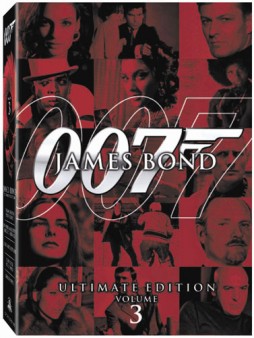 The success of Daniel Craig as the newest 007 sparked the issuance of eleven classic Bond films on Blu-ray and counting. And counting…..
With the future of one of the most lucrative franchises in all of cinema now in doubt, Fox/MGM has halted the release of the films on high-def disc, leaving us with more than half of the Pierce-Brosnan-and-prior flicks, plus Quantum of Solace and two different editions of the monumental Casino Royale. Even the out-of-canon Never Say Never Again has found its way to high-def disc, so when can the faithful add favorites such as On Her Majesty's Secret Service, GoldenEye and The Spy Who Loved Me to their collections?
What other titles belong on this list? Let us know!
Join the Discussion on Our Forum