Panasonic announced this week that they have added the ability to stream high definition video from Amazon's Video on Demand service to its full line of 2009 Viera Cast-enabled Blu-ray Disc players. Current owners of Panasonic's 2009 Blu-ray Disc players automatically received a free software update on August 4th and can begin enjoying the service immediately after registering their Viera Cast Blu-ray Disc Player with Amazon Video On Demand through Amazon's Amazon.com/mytv website.
The Amazon Video on Demand on Viera Cast service requires customers' Blu-ray Disc players have a broadband internet connection. It will allow users to browse and shop for TV shows and movies from a catalogue of over 45,000 commercial-free titles, including over 1,000 titles in high definition. There are no subscription fees or waiting for downloads and playback begins within seconds, streaming directly to the Viera Cast-enabled players.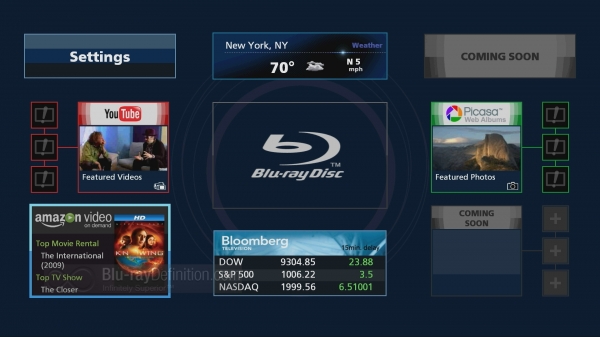 Customers will also have access to a virtual library through Amazon Video on Demand's Your Video Library and they will be able to access their libraries on any of Panasonic's Viera Cast-enabled devices or online through a Mac or PC.
Panasonic Viera Cast-enabled Blu-ray players include the DMP-BD60, BD70V, BD80, and BD15. These Viera Cast models are already enabled with access to other streaming internet media features such as YouTube, Picasa, Bloomberg Financial services and The Weather Channel.
For more information: Panasonic.com
Shop for Panasonic Blu-ray Players at Amazon.com