English alt-rock band Radiohead have begun taking pre-orders on their website for a Blu-ray and DVD release of their BBC Live From the Basement — The King of Limbs performance. The release is a live studio performance of the band's album, The King of Limbs, which was released on CD in the U.S. in march of 2011.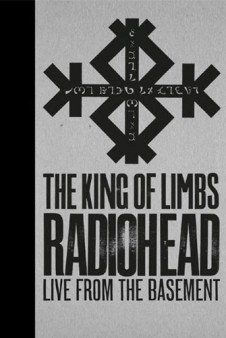 This is not the first time the band has performed on Live from the Basement. The band previously performed their album In Rainbows on the show, which is available on a compilation DVD with other acts
.
The King of Limbs — From the Basement performance includes bonus performances of the unreleased tracks "The Daily Mail," "Staircase," the additional bonus track "Supercollider." According to the band's site, if you pre-order the discs now, they will be delivered before Christmas. The, The King of Limbs: Live from the Basement Blu-ray disc is listed for a price of US$30 and also includes a free download.
–