Tomorrow night, Thursday, October 4, 2012, Sony Pictures Entertainment and NCM Fathom Events will be presenting the restored version of Lawrence of Arabia in theatres for a special one night only event in select theatres across the country. The classic film will also be heading to Blu-ray on November 13. See below for further details.
–
"Lawrence of Arabia" Returns to the
Big Screen to Celebrate 50th Anniversary
* * * * *
NCM® Fathom Events and Sony Pictures Entertainment Present
Cinematic Treasure in Select Movie Theaters on October 4
Centennial, Colo. – September 6, 2012 – One of the most popular and influential films in the history of cinema returns to the silver screen with "Lawrence of Arabia 50th Anniversary Event: Digitally Restored" on Thursday, October 4 at 7:00 p.m. local time, with special matinees in select theaters. Presented by NCM® Fathom Events and Sony Pictures Entertainment, the film was meticulously restored by Sony Pictures Entertainment in 4K at Sony Pictures' Colorworks from the original 65mm negative. This special event features an exclusive introduction from "Lawrence of Arabia" star and Academy Award® nominee Omar Sharif.  The event will include newsreel footage of the New York premiere as stars arrive on the red carpet, as well as footage of King Hussein visiting the film set in Aqaba where he met David Lean, Sam Spiegel and Peter O'Toole. Academy Award® -winning Director Martin Scorsese (Best Director, "The Departed," 2006) will also discuss the overarching themes of "Lawrence of Arabia" and its influence on other iconic films.
Before and After Shots: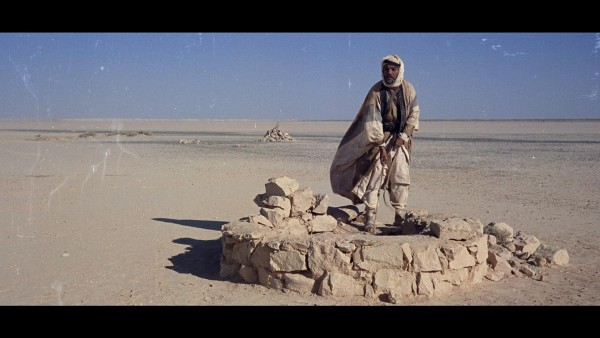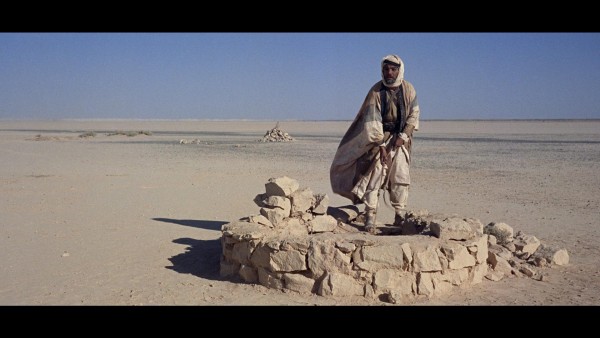 Tickets for "Lawrence of Arabia 50th Anniversary Event: Digitally Restored" are available at participating theater box offices and online at www.FathomEvents.com. The event will be presented using new digital cinema projection systems in more than 630 select movie theaters around the country. For a complete list of theater locations and prices, visit the NCM Fathom Events website (theaters and participants are subject to change).
Winner of seven Academy Awards®, including Best Picture of 1962, "Lawrence of Arabia" is considered one of the most timeless and essential motion picture masterpieces. The greatest achievement of its legendary, Oscar®-winning director David Lean ("Lawrence of Arabia," "The Bridge on the River Kwai"), the film has been honored as the No. 7 film on the American Film Institute's (AFI) list of the "100 Greatest Movies of All Time."
"Lawrence of Arabia" stars Peter O'Toole in his career-making performance as T.E. Lawrence. A young, idealistic British officer in WWI, Lawrence is assigned to the camp of Prince Feisal, an Arab tribal chieftain and leader in a revolt against the Turks. In a series of brilliant tactical maneuvers, Lawrence leads 50 of Feisal's men in a tortured three-week crossing of the Nefud Desert to attack the strategic Turkish-held port of Aqaba. Following his successful raids against Turkish troops and trains, Lawrence's triumphant leadership and unyielding courage gain him nearly god-like status among his Arab brothers.
"'Lawrence of Arabia' deserves a spectacular golden anniversary celebration on the silver screen," said Shelly Maxwell, executive vice president of Fathom Events. "This epic film starring Peter O'Toole and Omar Sharif is one of the greatest films in the history of cinema with special footage that fans won't want to miss."
The Lawrence of Arabia limited-edition, four-disc collector's Gift Set will be available on November 13 in a fully-restored Blu-ray™ with UltraViolet™. The four-disc set includes three Blu-ray discs, plus a CD of the original soundtrack featuring previously unreleased tracks. Other special items include an authentic 70mm film frame (newly printed and numbered) and an 88-page hard-bound coffee table book that features rarely seen photos, the film's history and significance and insight into the making of the film.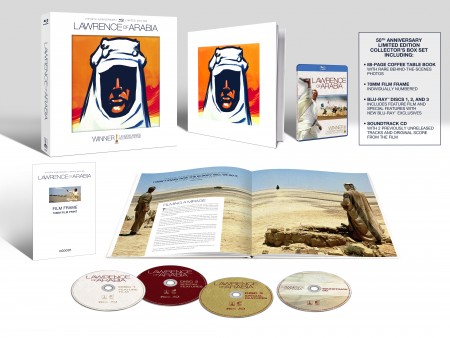 About National CineMedia (NCM)
NCM operates NCM Media Networks, a leading integrated media company reaching U.S. consumers in movie theaters, online and through mobile technology.  The NCM Cinema Network and NCM Fathom Events present cinema advertising and events across the nation's largest digital in-theater network, comprised of theaters owned by AMC Entertainment Inc., Cinemark Holdings, Inc. (NYSE: CNK), Regal Entertainment Group (NYSE: RGC) and other leading regional theater circuits. NCM's theater advertising network covers 181 Designated Market Areas® (49 of the top 50) and includes over 19,000 screens (over 18,100 digital). During 2011, approximately 680 million patrons (on an annualized basis) attended movies shown in theaters in which NCM currently has exclusive, cinema advertising agreements in place.  The NCM Fathom Events live digital broadcast network ("DBN") is comprised of over 700 locations in 170 Designated Market Areas® (including all of the top 50). The NCM Interactive Network offers 360-degree integrated marketing opportunities in combination with cinema, encompassing 42 entertainment-related websites, online widgets and mobile applications.  National CineMedia, Inc. (NASDAQ: NCMI) owns a 48.6% interest in and is the managing member of National CineMedia LLC. For more information, visit www.ncm.com or www.FathomEvents.com.
About Sony Pictures
Sony Pictures Entertainment (SPE) is a subsidiary of Sony Corporation of America, a subsidiary of Tokyo-based Sony Corporation. SPE's global operations encompass motion picture production and distribution; television production and distribution; home entertainment acquisition and distribution; a global channel network; digital content creation and distribution; operation of studio facilities; development of new entertainment products, services and technologies; and distribution of entertainment in 159 countries. For additional information, go to https://www.sonypictures.com/
Columbia Pictures presents The Sam Spiegel – David Lean Production of Lawrence of Arabia starring Alec Guinness, Anthony Quinn, Jack Hawkins, Jose Ferrer, Anthony Quayle, Claude Rains, Arthur Kennedy with Omar Sharif as "Ali" and introducing Peter O'Toole as "Lawrence." Editor is Anne V. Coates, A.C.E., with music composed by Maurice Jarre. From a screenplay by Robert Bolt and Michael Wilson, the picture was produced by Sam Spiegel and directed by David Lean. A Horizon Picture photographed in Super Panavision 70®. The 50th anniversary restoration by Sony Pictures Entertainment & Sony Colorworks is based on the 1988 restoration produced & reconstructed by Robert A. Harris and Jim Painten.
Academy Award® and Oscar® are both registered trademarks and service marks of the Academy of Motion Picture Arts and Sciences.
–
[amazon-product]B008Y1YK0I[/amazon-product]
[amazon-product]B0017O1MIM[/amazon-product]