Sony is launching its most comprehensive range of Blu-ray home cinema systems for the European market to date, with a range of seven new models designed to suit a wide array of customers' needs.
At the top of the the new range with features such as Full 1080p HD video, 1080p DVD upscaling, Virtual 7.1-channel  and wireless rear speaker capability are three all-in-one systems, the BDV-E300, BDV-E800W, and BDV-Z7 .
The BDV-E300 and BDV-E800W both offer a whopping 1000W of Sony's S-Master digital amplifier power. They come with latest Blu-ray Disc features such as BD-Live for added content and features,  support 24p with x.v.Color and Dolby TrueHD and DTS-HD Master Audio with Sony's Digital Cinema Sound processing.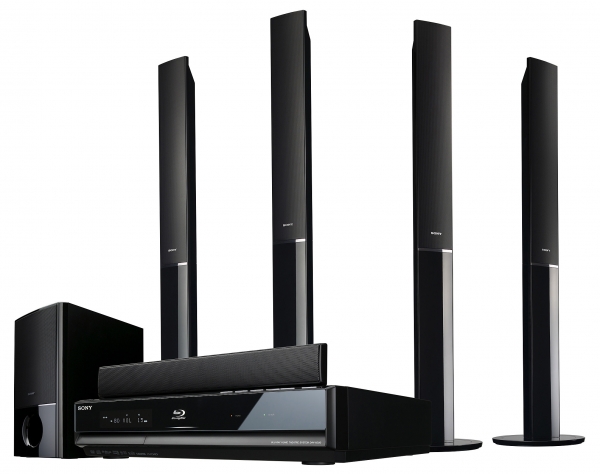 Sony says the systems will upscale existing DVDs to "near FullHD resolution," and have Sony's Virtual 7.1-channel sound "for a complete wraparound audio experience without filling the room with speakers."  A real 7.1 set-up is possible with the wireless upgrade kit WAHT-SBP1 which comes with an amplifier and two additional speakers.
The BDV-E300 uses five compact satellite speakers for the main channels plus a subwoofer, and offers wireless operation of the rear speakers with the addition of the WAHT-SA1 optional amplifier. The step-up BDV-E800W comes with four floorstanding speakers front and rear left and right channels, the same standard subwoofer as the BDv-E300, and two wireless rear speakers standard.
Also perched at the top of the range alongside the BDV-E300 andBDV-800W is the BDV-Z7. The BDV-Z7 offers most of the features of the two systems above, but with a compact design and a 2.1-channel format generating surround sound using Sony's S-Force Front Surround technology. This gives a virtual 5.1 surround sound experience without the need for rear speakers.
The BDV-Z7 is rated has a 350W power output, supports BD-Live, 24p and x.v.Colour, Full HD (1080p) video with the latest HD audio codecs (DTS-HD Master Audio and DTS-HD High Resolution,Dolby Digital Plus, Dolby TrueHD) 1080p upscaling for DVDs, BRAVIA Sync and a Digital Media Port.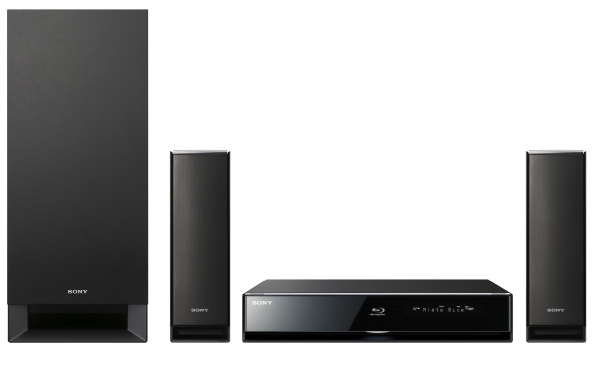 Additionally, Sony is releasing four more home-cinema-in-a-box  systems based around their BDP-S360 Blu-ray Disc Player. The BDV-360FS is a 400W 2.1-channel system with S-Force Front Surround technology, while the BDV-360IS uses five of "golfball-sized" speakers to accomplish an engulfing surround experience.
The HTP-BD36SS steps up with a 1000W system utilizing compact satellite speakers, and is also wireless-ready, allowing cable-free operation of the rear speakers with an optional amplifier model, while the HTP-BD36SF partners the same setup with four floorstanding speakers for the front and rear left and right channels.