Animation distributor GKIDS has opened a quarter-century Studio Ghibli retrospective at New York City's IFC Center, giving fans and newcomers the opportunity to experience the works of Japan's internationally renowned animation pioneers up on the big screen. The program kicked off last Friday, December 16, and will continue on a full schedule through Thursday, January 12, 2012.
A total of 15 different Studio Ghibli films will be showcased, produced between 1984 and 2009. Among the masterpieces will be Hayao Miyazaki's Oscar-winning Spirited Away, in addition several of his other modern classics: Princess Mononoke, My Neighbor Totoro, Nausicaä of the Valley of the Wind, Castle in the Sky, and Kiki's Delivery Service.
Our own Brandon DuHamel has reviewed the Blu-ray releases of My Neighbors the Yamadas (UK), Laputa: Castle in the Sky (UK), Whisper of the Heart (UK) and Ponyo, with the UK version of Arriety on deck.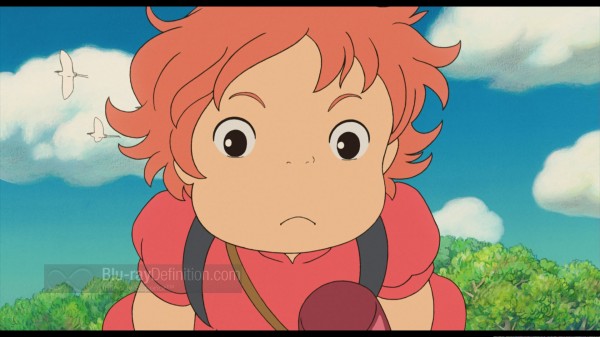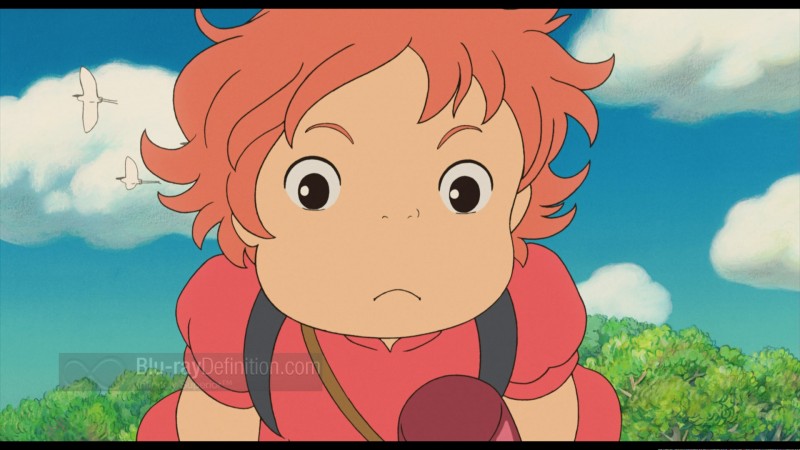 Films will be shown in both subtitled and English-dubbed versions as available, with the Japanese-language versions (with English subtitles) playing at those showings starting at 6pm and later. The English-language dubs for most of the movies were created with the participation of some of Hollywood's brightest talent, young and old, and new 35mm prints were struck for almost all titles in this retrospective festival. Tickets for all are now on sale at www.gkids.tv/intheaters, where a complete schedule can also be found.
The retrospective will feature week-long theatrical runs of Hayao Miyazaki's Porco Rosso beginning on December 23, and Isao Takahata's Pom Poko starting January 6. Other highlights will be the United States theatrical premieres of The Ocean Waves and Only Yesterday, both of which have rarely been screened outside of their native Japan.
GKIDS recently entered into agreement with Studio Ghibli to handle North American theatrical distribution for their library of animated features. Following the IFC Center engagement, the retrospective tour broaden to other major U.S. and Canadian cities, including Los Angeles, Boston, Toronto, San Francisco, Chicago, Washington, Seattle, Dallas, Austin, and others throughout the new year. GKIDS is also planning limited releases of select Studio Ghibli titles, many of which have never been released theatrically in the US, beginning late 2012.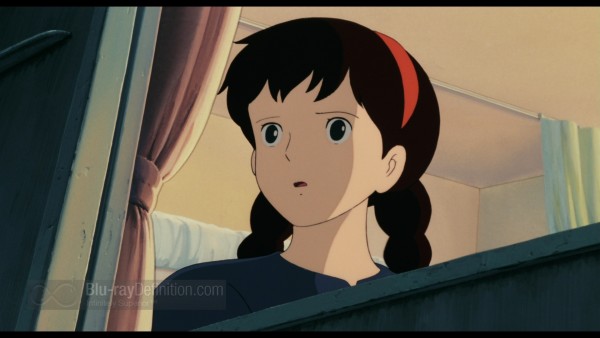 GKIDS began as a spin-off of New York International Children's Film Festival and found early success securing a "Best Animated Feature" Oscar nomination for The Secret of Kells, (also reviewed here in its UK Blu-ray version by our very own Brandon DuHamel) in 2010. GKIDS has two films competing in the animated feature category for the upcoming Academy Awards: A Cat in Paris and Oscar-winning director Fernando Trueba's Chico & Rita, which was named Best Animated Feature at the European Film Awards.
Studio Ghibli was founded in 1985 by animation directors Hayao Miyazaki and Isao Takahata and has since become one of the most revered animation studios in the world. Their gorgeous, unconventional films have inspired a loyal following from fans as well as the industry elite.
The specific versions of the films to expect are as follows:
Hayao Miyazaki's Nausicaä of the Valley of the Wind, Subtitled and Dubbed by Uma Thurman, Shia LeBouf, Edward James Olmos, and Mark Hamill (1984,116 min.)
Hayao Miyazaki's Castle in the Sky, Subtitled only (1986,126 min.)
Hayao Miyazaki's My Neighbor Totoro, Subtitled and Dubbed by Dakota Fanning, Elle Fanning, Tim Daly and Frank Welker (1988, 86 min.)
Hayao Miyazaki's Kiki's Delivery Service, Subtitled and Dubbed by Kirsten Dunst, Phil Hartman, Janeane Garofalo and Debbie Reynolds (1989, 102 min.)
Isao Takahata's Only Yesterday, Subtitled only (1991, 118 min.)
Tomomi Mochizuki's The Ocean Waves, Subtitled only, Digital only (1993, 72 min.)
Hayao Miyazaki Porco Rosso, Subtitled and Dubbed by Michael Keaton, Cary Elwes, Brad Garrett and David Ogden Stiers (1992, 94 min.)
Pom Poko Isao Takahata's Pom Poko, Subtitled and Dubbed by J.K. Simmons, Brian Posehn, Tress MacNeille, John DiMaggio (1994, 119 min.)
Yoshifumi Kondo's Whisper of the Heart, Subtitled and Dubbed by Ashley Tisdale, Cary Elwes, Harold Gould and Brittany Snow (1995, 111 min.)
Hayao Miyazaki's Princess Mononoke, Subtitled and Dubbed by Billy Crudup, Claire Danes, Gillian Anderson, Minnie Driver, Billy Bob Thornton, Jada Pinkett Smith, John DiMaggio (1997, 134 min.)
Isao Takahata's My Neighbors the Yamadas, Subtitled and Dubbed (James Belushi, Molly Shannon, Tress MacNeille (1999, 111 mins.)
Hayao Miyazaki's Spirited Away, Subtitled and Dubbed by Daveigh Chase, Jason Marsden, Michael Chiklis and Susan Egan (2001, 125 mins.)
Hiroyuki Morita's The Cat Returns, Dubbed by Anne Hathaway, Cary Elwes, Peter Boyle, Elliott Gould, Tim Curry, Andy Richter, Kristen Bell and Avril Lavigne (2002, 75 mins.)
Hayao Miyazaki's Howl's Moving Castle, Dubbed by Christian Bale, Lauren Bacall and Billy Crystal (2004, 119 mins.)
Hiroyuki Morita's Ponyo, Dubbed by Cate Blanchett, Matt Damon, Liam Neeson, Tina Fey (2009, 101 min.)
–