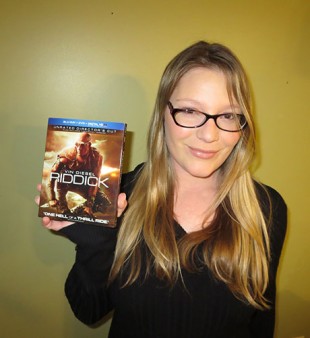 Love it or hate it, almost a decade later Riddick is back – the fans have spoken. Vin Diesel's Facebook following is legendary, with a fan following of over 61 million, so when the requests to make another Riddick movie began pouring in the actor was all ears. Vin Diesel partnered once more with Riddick series director David Twohy and finally made it happen. Not only did Diesel secure the rights from Universal himself, he also leveraged his own house to get this movie made. Vin Diesel gambled on himself and won.
Compared to other action movies this one was made on the cheap for $38 million, a far cry from its predecessor The Chronicles of Riddick which came in at $105 million (according to Forbes). More money doesn't equal a better movie as is the case here, Riddick is a vast improvement from The Chronicles.
In this  latest installment of the sci-fi adventure series following Pitch Black (2000) and The Chronicles of Riddick (2004), Vin Diesel goes back to his roots as he transforms once more into Riddick. He's the antihero, stranded on a foreign planet and fighting for his life (a throwback to Pitch Black). He's also an escaped convict with a hefty bounty on his head, a bounty that pays double if he's brought back dead – which tells you just how much trouble this guy is alive.
Riddick is a brute of a man and quite difficult to kill. The movie opens with his narrative, and a peckish bird gnawing at his raw bloody hand. Betrayed and left for dead on a sun baked desert alien planet, it's his tenacious will to survive in the beginning that sets the tone for the rest of the movie.
In true macho man fashion, Riddick painstakingly sets his own broken leg driving metal screws into his flesh with no more than a grimace. Only the tough survive on a planet like this. His new home is host to a plethora of critters from deadly serpent like scorpions, to wild alien jackals, one of which he captured as a pup. For a few golden moments it's a movie about a man and his dog, gifting Riddick with a softer side. With the addition of Fido, Riddick is instantly more likeable and if the studies are correct, 60% of people will instantly find him more attractive based on nothing more than how he treats his pet. Despite being a CGI pup, the dog stole the show.
Rain is coming, and with it killer serpents. The monsters will rise from the desert floor as if rehydrated back into existence looking to attack any living creature. Killing them all is impossible, their numbers are insurmountable. Sensing danger on the horizon, Riddick sounds an alarm at an outpost using himself as bait. Two sets of bounty hunters come for him:  one led by the sordid Santana (Jordi Molla) who has brought a box for Riddick's head, and the other a group of mercenaries led by Boss Johns (Matt Nable) who wants to confirm whether or not Riddick killed his son. Santana's camp is insistent on collecting the bounty, no matter the cost.
Riddick fights in a thoughtful almost crafty way, he forgoes the bull in a china shop approach. Proving his mental prowess, he's always one step ahead of the bounty hunters. He lurks in the shadows using his nocturnal vision to his advantage and slowly picks off the bounty hunters one by one until they are properly afraid. After his fruitful killing spree he's full of pomp and ego and making poor choices because of it, when he is taken down by Dhal (Katee Sackhoff), one of the only female mercenaries in the film. (Sackhoff's character is remarkably similar to the one she played in BattleStar Galactica).
In order to survive the planet's harsh climate and critters, the bounty hunters are at Riddick's mercy. In true Riddick fashion he had them all right where he wanted them even while captured. They'll have to work together, side by side in order to beat the odds.
It was all building towards a great danger… and then petered out in the last act. I had to ask myself, 'what happened, where's the rest of it?' The first and second acts were well paced, gearing up for what I expected to be an explosive third act, but it just went nowhere. Instead there was a sense of being rushed towards the end, like someone was watching the time and realized they had to wrap it up.
Video Quality
[Rating:4.5/5]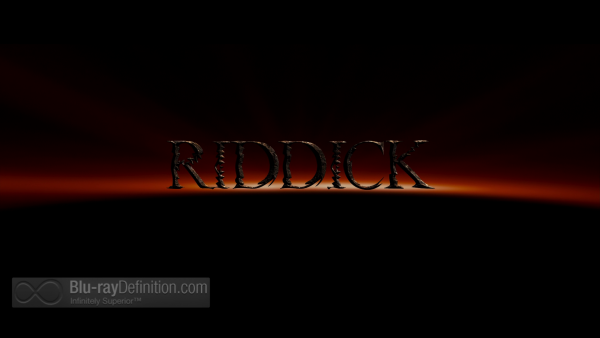 Riddick is spell binding in 1080p, AVC encoded video transfer, on Blu-ray. Basic texture springs to life, from the grain of the sand to the weather worn tin roof on the outpost station. Every bruise, bead of sweat, and bloody wound is showcased in vivid detail. Radiant skin tones and remarkable details highlight every pore and hair follicle on the actors. This film seamlessly blends tons of CGI along with live action in a way that will please fans and non-fans alike. Presented in warm amber hued colors, the alien planet is given a look that resembles the gates of hell. The only warm inviting thing on this planet are the colors it's depicted in. Once the deadly storm hits various shades of blues and blacks eat away at the sandy brown topography. Contrast and black levels are consistently solid throughout the film, as is the radiance and clarity.
Audio Quality
[Rating:4/5]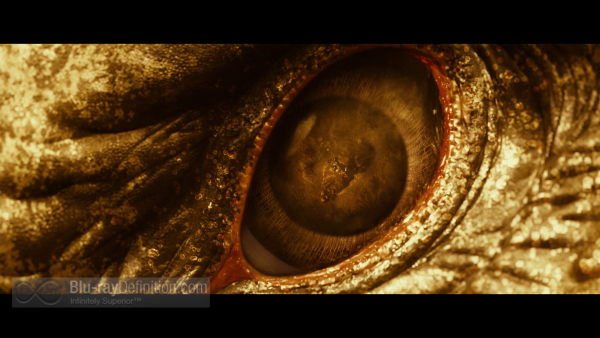 With its lossless DTS-HD Master Audio 5.1 (48kHz/24-bit) soundtrack, Riddick sounds just as impressive as it looks. There is spectacular attention to detail from the subtle desert ambience to the ruthless fight scenes and exploding gun fire. It's like listening to a bouquet of power pour out of the speakers. You'll be immersed in the action. This soundtrack takes full advantage of a home theater system, giving the rear speakers quite a workout.
Special Features
[Rating:2.5/5]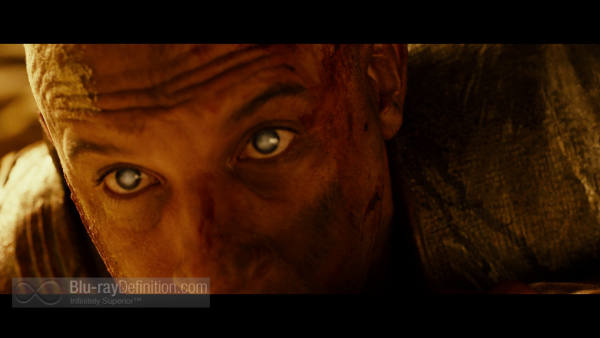 Vin's Riddick: Vin Diesel shares just how near and dear this movie is to his heart and how much he was willing to wager for it.
Meet the Mercs -get to know Riddick's adversaries, the bounty hunters.
Riddick: Blindsided: a promo comic.
Blu-ray Exclusives: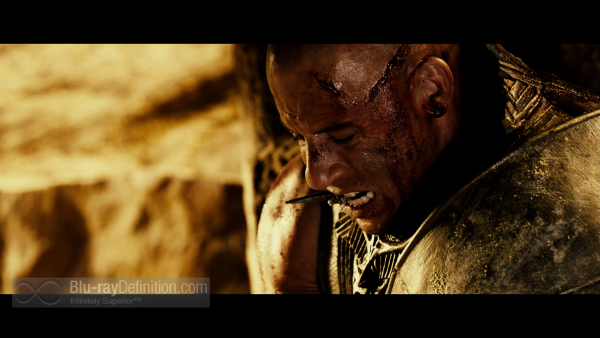 Unrated Director's Cut: after watching both the 119min theatrical release and this 127min directors Cut, I'd highly recommend going straight to the director's cut, it's the superior release.
The World of Riddick: explore the alien planet Riddick has been abandoned on.
Riddickian Tech: one of my favorite features, this one explains how all of the spacecraft, gadgets and weapons were conceived and built.
The Twohy Touch: director and crew discuss how this movie came to be along with what went into the developing and creating of it.
Aurora Snow Says:
Overall:
[Rating:4/5]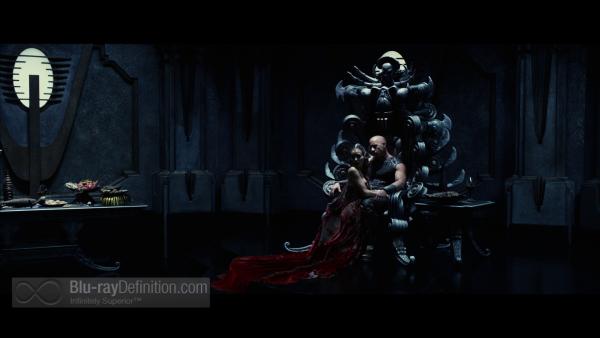 With its gutsy R-rating and fan following this movie had a lot to prove; mission accomplished. Riddick fans will rejoice with this installment, there's no fat to trim here. Reminiscent of the one that started it all, Pitch Black, Riddick goes back to the basics of sci-fi action. As Vin Diesels gravelly voice utters at the beginning, "this ain't nothing new" and that holds true for the entire movie. Luckily it doesn't have to be new to be entertaining.
More Screen Captures
[amazon-product]B00A2H9OZS[/amazon-product]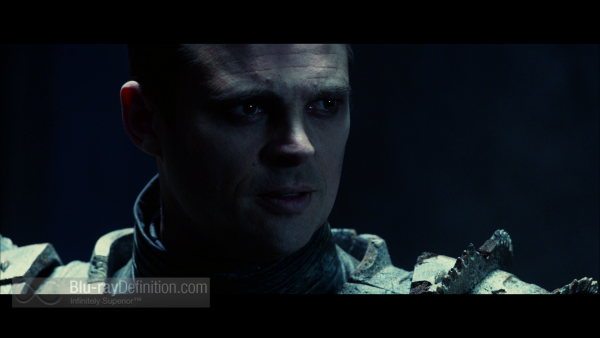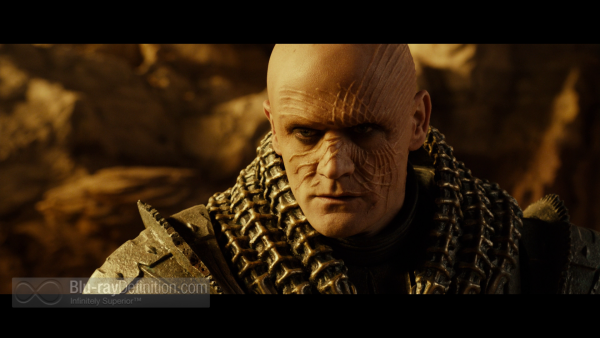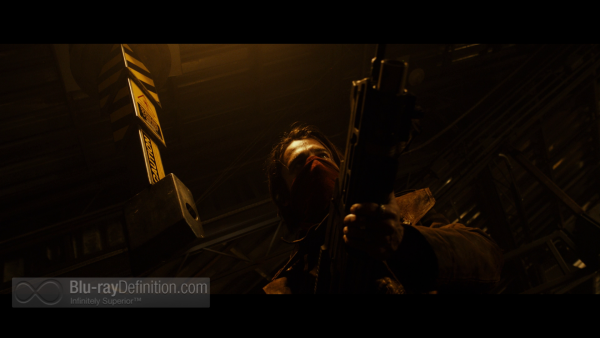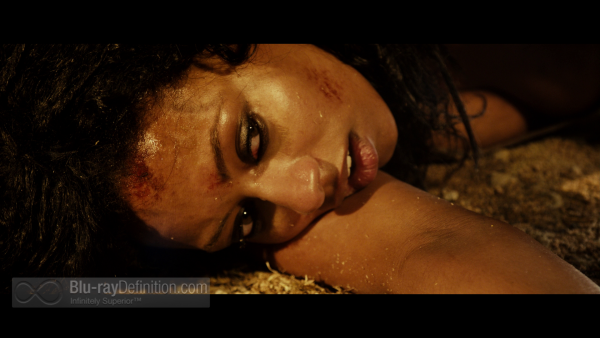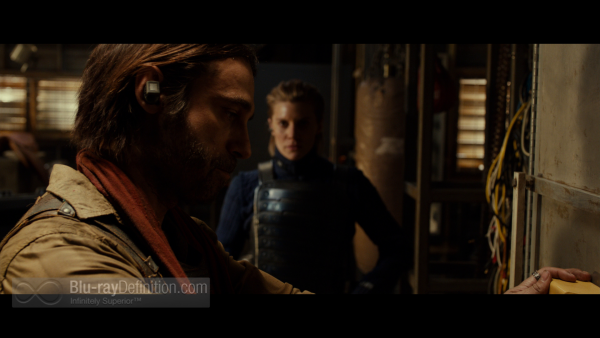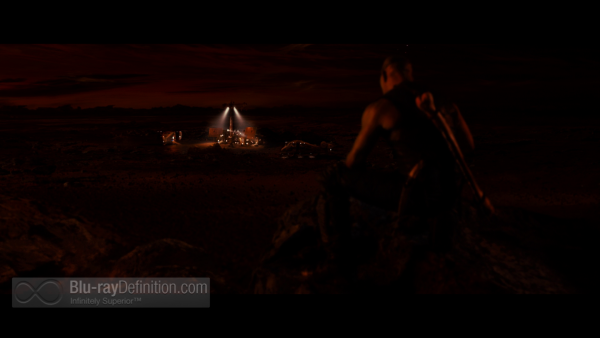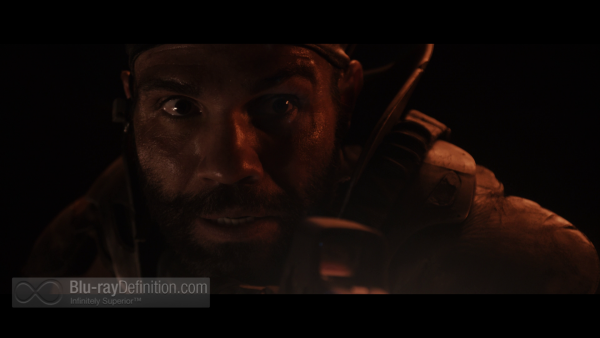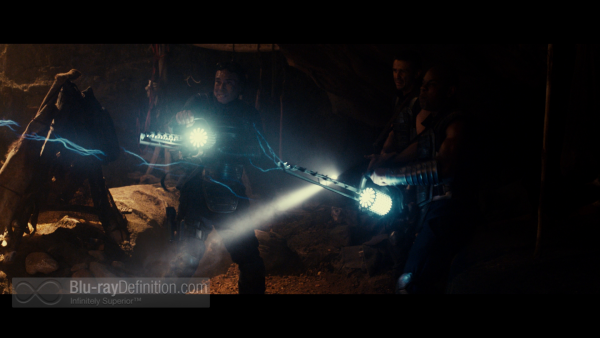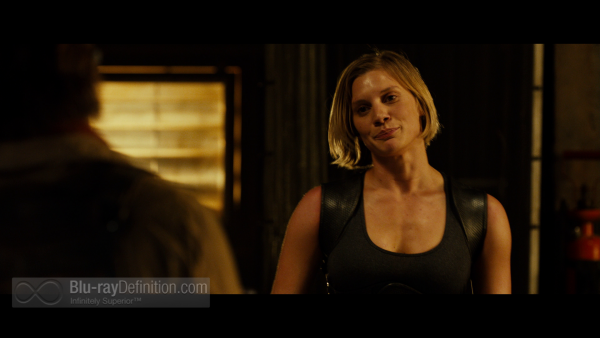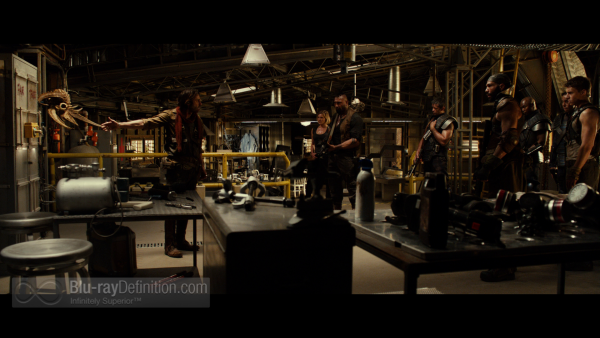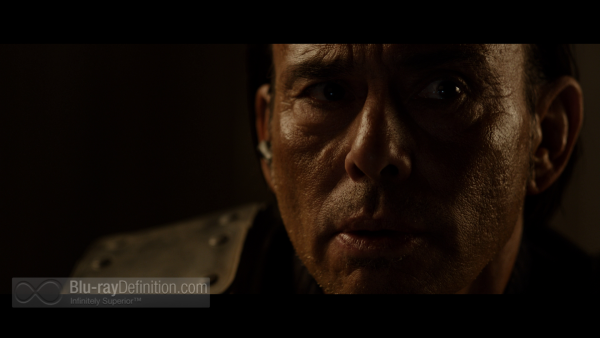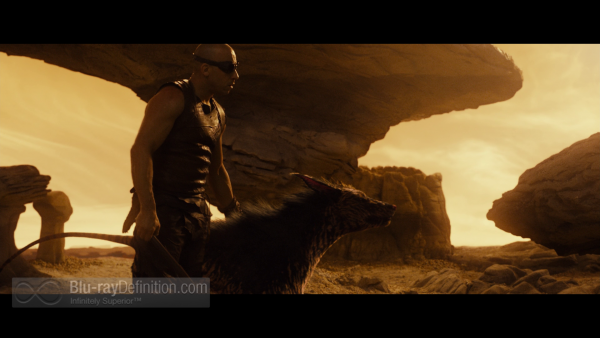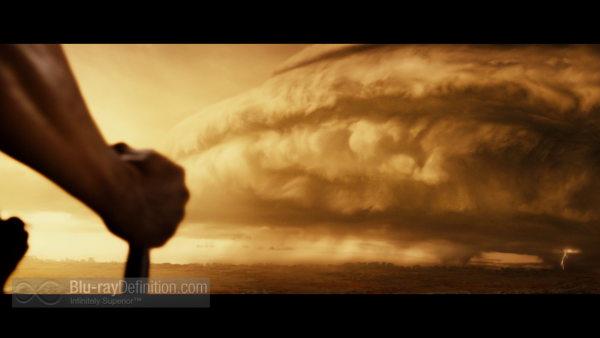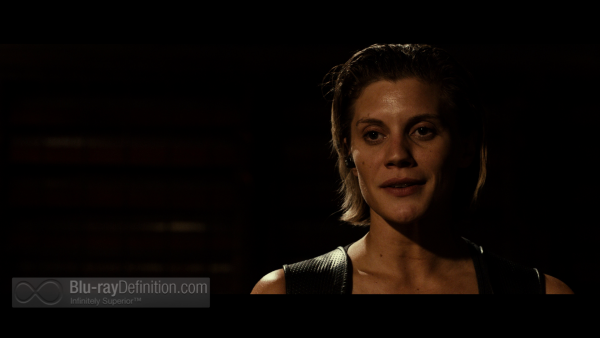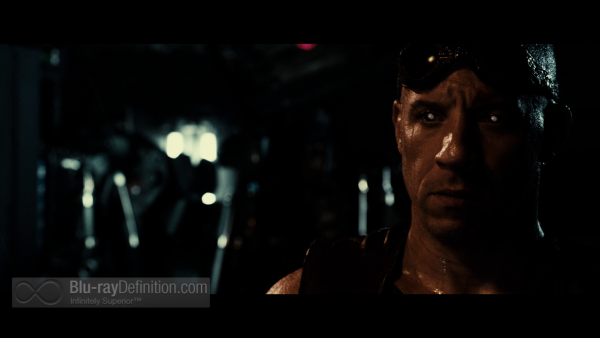 [amazon-product]B00A2H9OZS[/amazon-product]