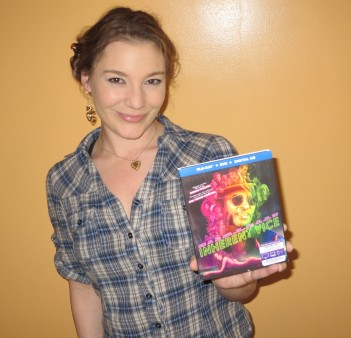 –

Adapted from a Thomas Pynchon novel and directed by Paul Thomas Anderson (Boogie Nights, Magnolia) Inherent Vice is the kind of movie you'd expect it to be: a kaleidoscope of creativity constantly swirling in and out of focus. Beware: you may have to watch this a few times before "getting it."
It's sunny southern California in the early '70s. Disco is making a splash and the psychedelic '60s are winding down, leaving an essence of paranoia trailing behind it.
Joaquin Phoenix plays spaced out private investigator Larry "Doc" Sportello and he was meant for this role. Phoenix nailed the character of drug addled intellectual with masterful fluidity. Though I don't dig the persona, Phoenix clearly excels in this role.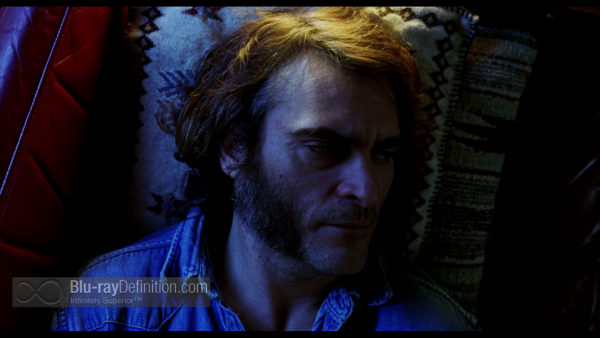 Doc never got over his ex, the love lingers on like a piece of nostalgia he can't quite shake. So when his ex, Shasta Ray Hepworth (Katherine Waterston) surfaces and says "I need your help Doc" in that sultry whisper, batting her kittenish eyes at him, Doc went all weak in the knees. How could he say no?
Shasta's worried about her lover, who just happens to be real estate mogul Mickey Wolfmann (Eric Roberts). She fears his wife and the wife's boyfriend intend to do him great harm. Selfishly worried about the effects Mickey's disappearance would have on her own life, Shasta turns to the only person she can, her ex. Even though Doc suspects he's being played he goes along with it. He never got over her. And just like that Doc is thrust into a complicated mystery that's bigger than he realizes.
The Doc stumbles around, incoherently poking around random corners of LA County, all in the hopes of stumbling into clues. Through a frequent drug induced haze his brain works in slow-mo, never quite processing reality at the speed with which he confronts it. It's not just Doc, the entire movie takes on a lackadaisical feel: all over the place and never quite clear it proposes more questions than answers. Like is Doc's assistant [and occasional film narrator] Sortilege (Joanna Newsom) real or just a figment of his drug induced haze? After watching this twice, I still don't know. She's an astrologer who hangs out at the beach – maybe that answers it.
While working the case for his ex, the Doc is hired by junkie-turned-housewife, Hope Harlingen (Jena Malone) to find her missing husband, Coy (Owen Wilson). Little does Hope know, her husband isn't who she thinks he is. As Doc slips in and out of the drug world he soon realizes the two cases he's working are connected, yet the odd coincidences never quite add up. Instead of a charming mystery it comes off as deliberately confusing. Some might call this the Pynchon way.
As Doc tries to unravel the mysteries of his cases he has run ins with Detective Christian F. "Bigfoot" Bjornsen (Josh Brolin) and District Attorney Penny Kimball (Reese Witherspoon). Brolin was amazing in his role as a civil rights repressing detective with a flat top and something to prove. He was almost unrecognizable, a compliment especially for such a well-known actor.
Overall, Inherent Vice is entertaining and elusive just don't expect cinematic greatness. In my opinion, it's one of those movies best watched after a glass of wine or two.

VIDEO QUALITY
[Rating:4/5]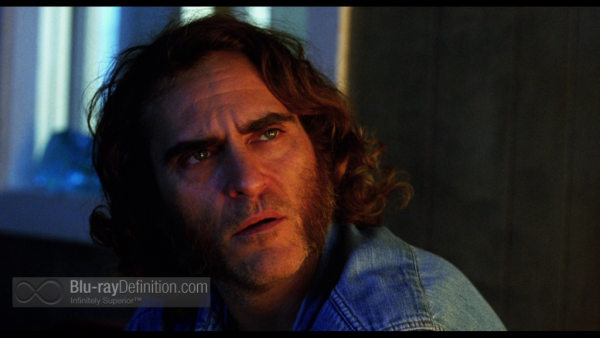 Shot on 35mm film this is a beautiful, though not exquisite 1080p/AVC encoded presentation. Picturesque in many scenes though obviously, and intentionally, grainy presumably to match the era in which the film takes place. Good color balance that plays to the films cinematic strengths with decent contrast and saturation. An overdose of natural lighting leaves the scenes a bit bland but somehow even that matches the psychedelic tone of the film. Fantastic detail in most scenes, whether it was the blood pooling and congealing under a dead man's body after he'd spent the night on the sandy beach or the lazy plumes of smoke wafting from the Doc's mouth – it was all high quality stuff. Overall very satisfactory video quality.

AUDIO QUALITY
[Rating:4/5]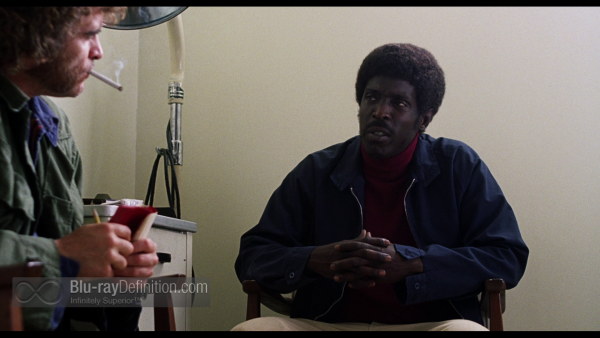 Presented in DTS-HD Master Audio 5.1 (48kHz/24-bit), Inherent Vice offers high quality audio. Sure it's hard to understand the characters at times, but this film is about more than the dialogue, it's about style. The dialogue is as clear and intelligible as the actors and/or director meant for it to be, which at times isn't much, thought none of this is the fault of the audio track. It sounds like the early 70s with plenty of mood setting music and effects. Each moment feels thoughtfully crafted to maximize the effect, creating tantalizing sounds to draw the audience in.

SPECIAL FEATURES
[Rating:1.5/5]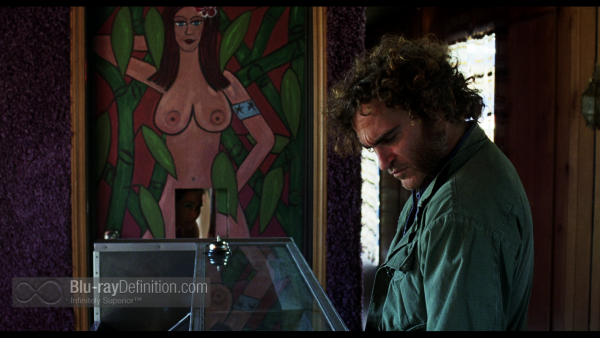 Los Paranoias — Montage of various scenes from the movie- pretty but felt pointless
Shasta Fay — A very brief narration about who Shasta is and how she broke it off with Doc
The Golden Fang — A quick peek at the boat, the cartel, and the drugs that keep it all going
Everything in this Dream  — Long-winded random feeling rant pertaining to the movie and Doc
Aurora Snow Says
OVERALL:
[Rating:4/5]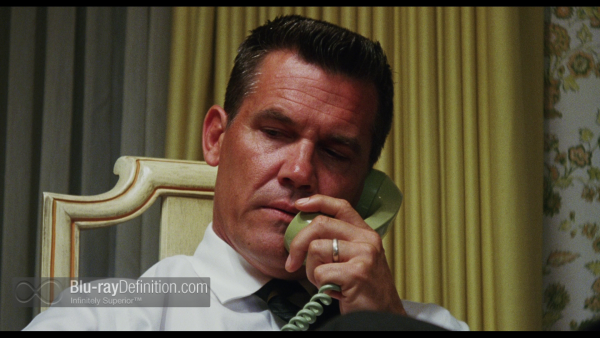 Though I personally loved the blunt weirdness and found a certain joy in watching Inherent Vice, I realize it might not be for everyone. I imagine most will either love it or hate it. No middle ground on this one. Remember to enjoy it for the ride it was meant to be, it's not what you'd expect and yet it's up, down, fun, random and leaves you feeling uncertain about what you think you saw. Prompting at least a second viewing if not a third or fourth.

More Screen Captures
[amazon-product]B00QXIIZ3W[/amazon-product]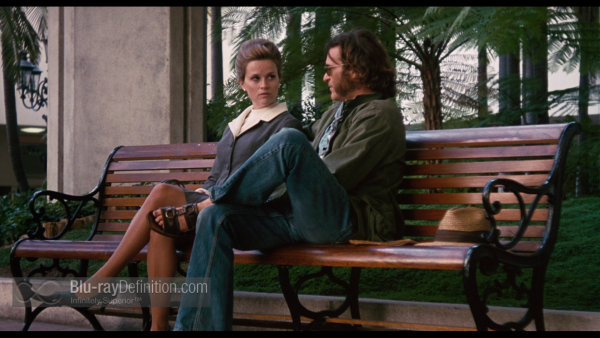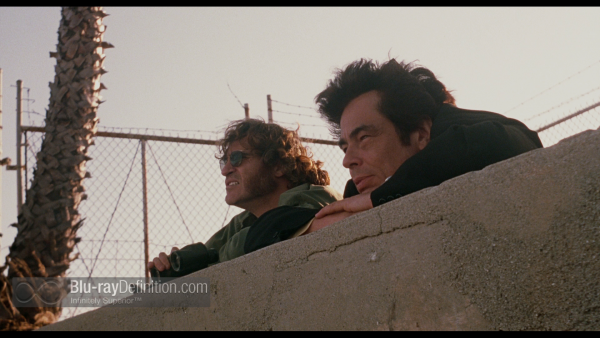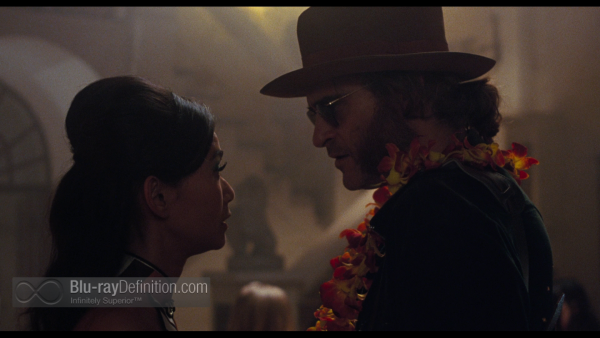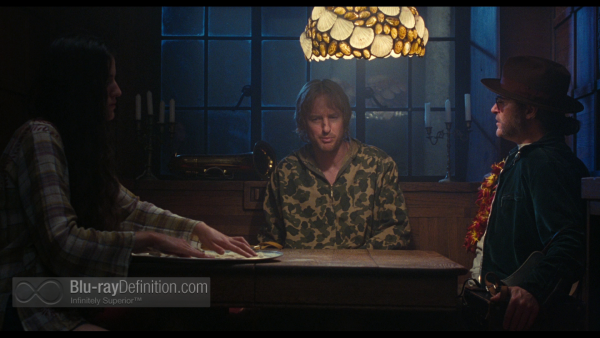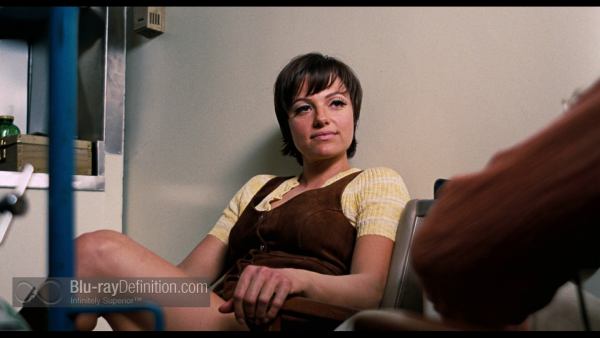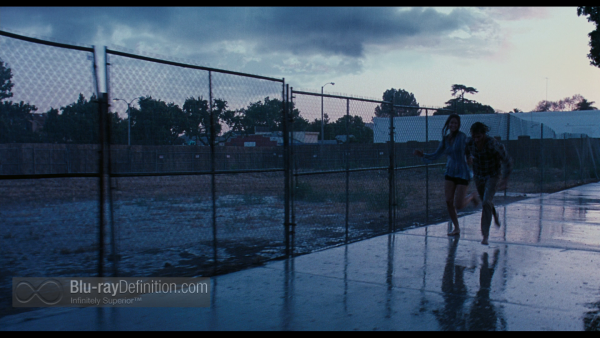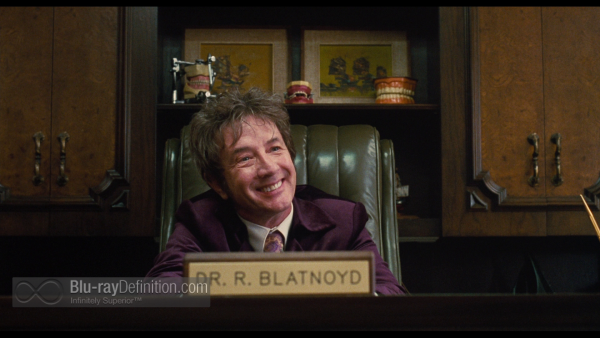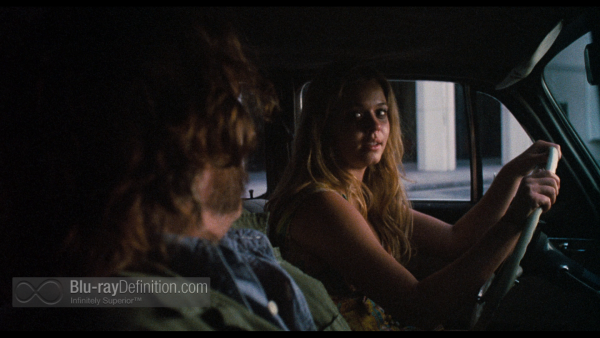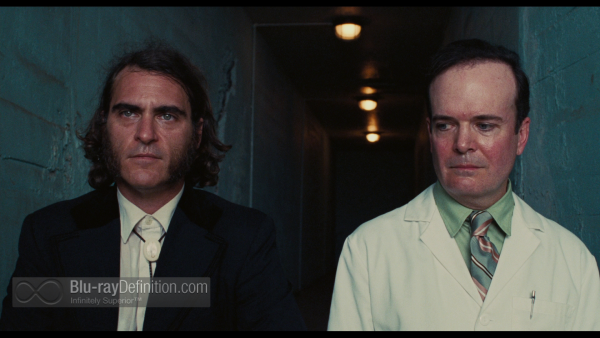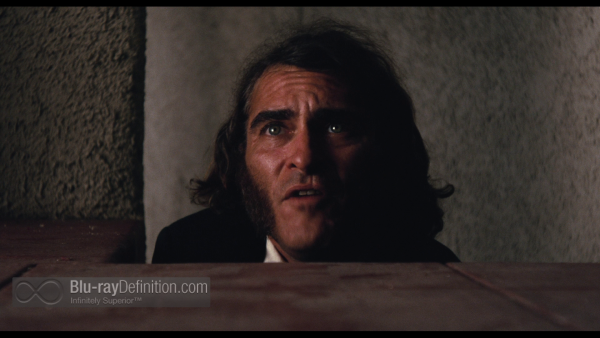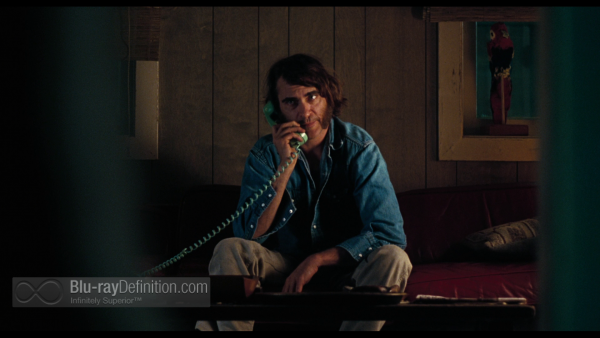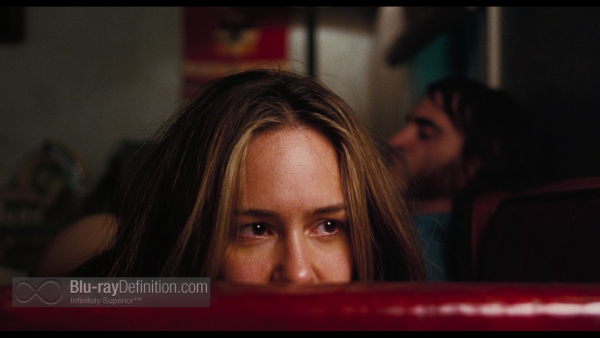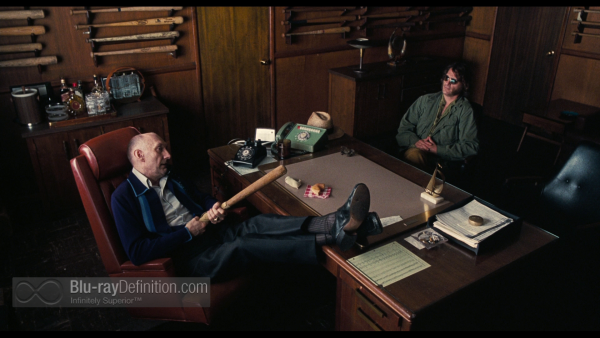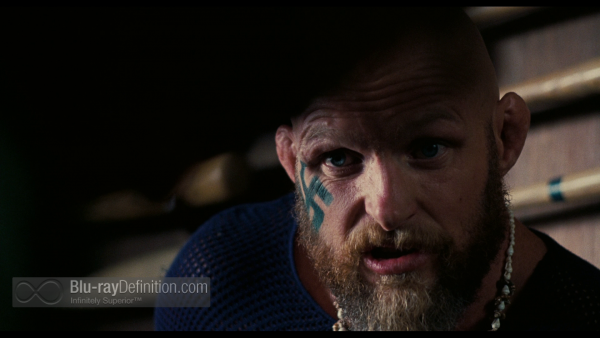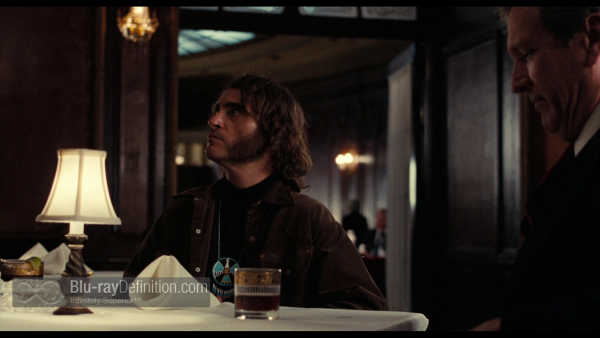 [amazon-product]B00QXIIZ3W[/amazon-product]