Mouse-over Cover Art for Details
Click thumbnails for high-resolution 1920X1080p screen captures
(The below TheaterByte screen captures were taken directly from the Blu-ray Disc and losslessly compressed in the PNG format. There should be no loss of picture quality with this format. All screen captures should be regarded only as an approximation of the full capabilities of the Blu-ray format.
The Film
[Rating:0.5/5]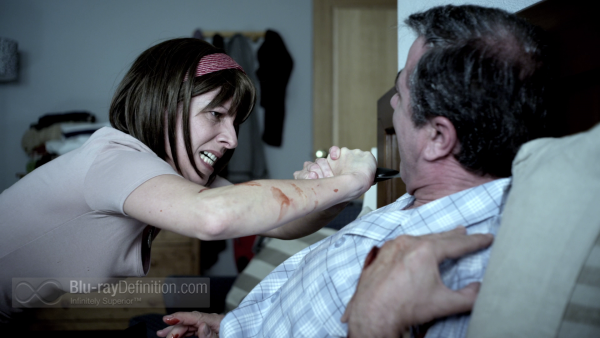 The ABCs of Death is a horror anthology that brings together various directors from around the world, each of them assigned a letter for which they were allowed to choose a word beginning with that letter, and create a segment in the film about death based on that word. 26 short segments in all form the film and they vary in style, mood, and even whether they could honestly be considered horror. If there is one overriding theme in this anthology, and that is to shock. It seems each filmmaker is trying their best to outdo the other in terms of how far they can push the boundaries of what is acceptable. Take for example Indonesian director Timo Tjahjanto (Macabre) segment, "L is for Libido", in which we witness men being bound to a chair in some gruesome S&M showdown where they must compete against each other by masturbating themselves to climax while watching various subjects paraded in front of them. The first one to ejaculate, wins, the loser is impaled through the rectum. As the levels progress, their masturbation material becomes more and more odd – an amputee using her prosthetic leg to get herself off is just one of the subjects. It then culminates in an older, portly man having his way with a prepubescent boy. Yeah, they went there. Then of course there's Japan's Iguchi Noburu's (Robo Geisha) "F is for Fart", who, in his usual whacky and almost insane fashion, offers us a tale of a high school girl and her female teacher who have a lesbian love affair. Finding themselves trapped inside when the gods "fart" out disapprovingly at their forbidden love, they seek a safe place where they can relish in the stench of their own farts. Umm, what? And perhaps, even more disgusting, the USA's Ti West (House of the Devil; The Innkeepers), gives us "M is for Miscarriage". The name says it all, really. We see a woman having trouble trying to flush the toilet. When she goes back to plunge it down, the close-up reveals her miscarriage. Way to keep it classy folks. Not all of the segments are this bad, but the ratio of decent to awful is too high to make this worth sitting through. There isn't really anything scary in these segments other than the fact that most of these filmmakers don't seem to understand what the term "horror" even means anymore.
Video Quality
[Rating:4/5]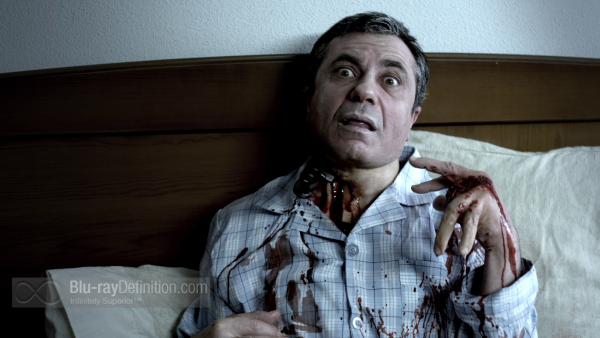 The image varies in content a bit from segment to segment, but there are some spots that show some posterization and color banding. However, it is mostly a solid presentation, offered up in AVC/MPEG-4 1080p with good color saturation and strong detail, especially in the animated segments.
Audio Quality
[Rating:4/5]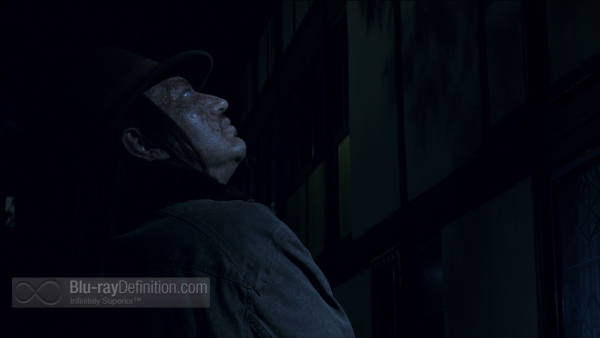 A multilingual DTS-HD Master Audio 5.1 (48kHz/24-bit) soundtrack is supplied for The ABCs of Death. As with the video, the audio varies a bit in quality from segment to segment depending on the content, but it is adequate, as some moments of aggressiveness in the surround channels, good low frequencies, and clean dialogue free from clipping.
Supplemental Materials
[Rating:3/5]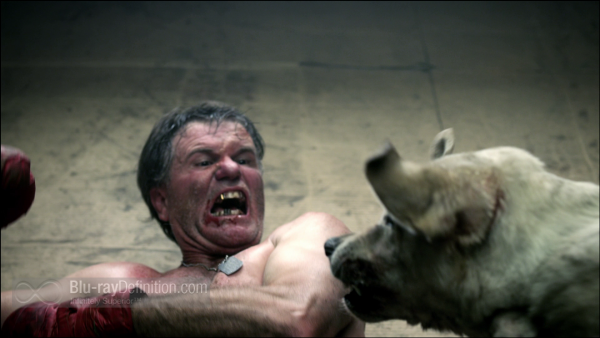 Various making ofs, featurettes, and commentaries for select segments from the film are included.
The supplements:
Filmmakers Commentary
A is for Apocalypse: Oil Burns Visual Effects (1.78:1; 1080i/60; 00:01:09)
B is for Bigfoot: Making Of (1.78:1; 1080p/24; 00:02:55)
C is for Cycle: Deleted Scenes (1.78:1; 1080p/24; 00:03:27)
D is for Dogfight: Making Of (1.78:1; 1080p/24; 00:06:56)
F is for Fart: Behind the Scenes (1.78:1; 1080i/60; 00:09:45)
H is for Hydro-Electric Diffusion (1.78:1; 1080p/24; 00:18:09)
I is for Ingrown: Making Of (1.78:1; 1080p/24; 00:06:42)
J is for Jidai-Geki: Behind the Scenes (1.78:1; 1080i/60; 00:06:29)
P is for Pressure: Interviews (1.78:1; 1080p/24; 00:18:47)
R is for Removed: Behind the Scenes Photo Gallery (1080p/24)
T is for Toilet: Behind the Scenes (1.78:1; 1080p/24; 00:03:03)
V is for Vagitus (1.78:1; 1080p/24; 00:19:08)
W is for WTF! (1.78:1; 1080p/24; 00:13:02)
Z is for Zetsumetsu: Behind the Scenes (1.78:1; 1080i/60; 00:11:06)
AXS TV: A Look at The ABCs of Death (1.78:1; 1080i/60; 00:04:13)
Greenband Trailer (1.78:1; 1080p/24)
Redband Trailer (1.78:1; 1080p/24)
Do You Know Your ABCs? (1.78:1; 1080p/24; 00:01:42)
The Definitive Word
Overall:
[Rating:2.5/5]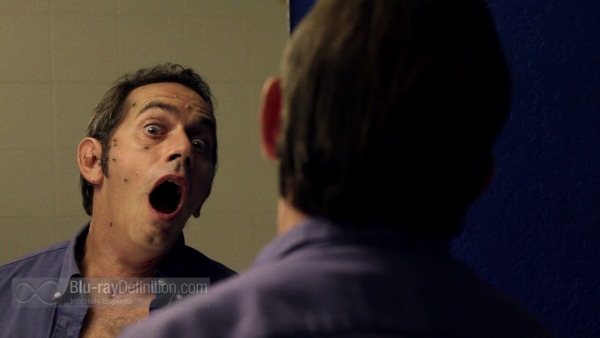 The ABCs of Death is no more than an anthology of cheap shock and vomit inducing visuals. Many of the directors involved have done better, even if not great, works than this. Ti West, for example, did the underwhelming, but far more worthy haunted house film The Innkeepers. Here, there is nothing but one-ups-man-ship going on, and it doesn't make for an entertaining film.
Additional Screen Captures
[amazon-product region="uk" tracking_id="bluraydefinit-21″]B00B9ECPDQ[/amazon-product]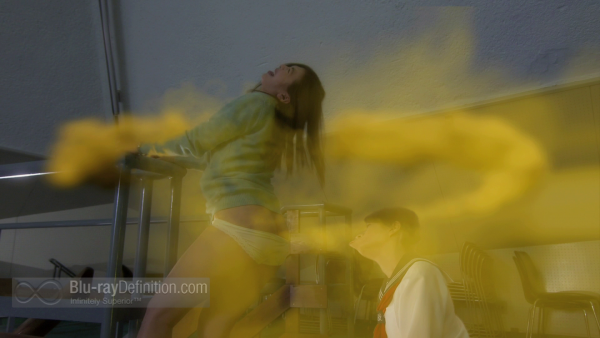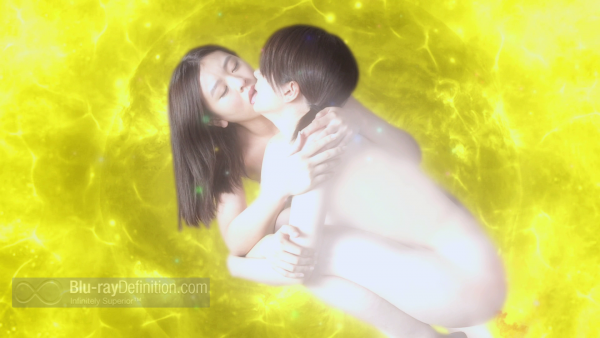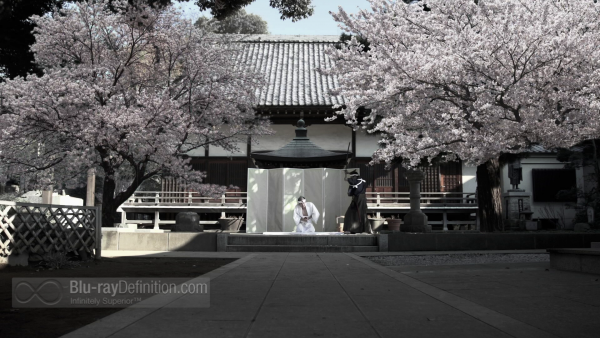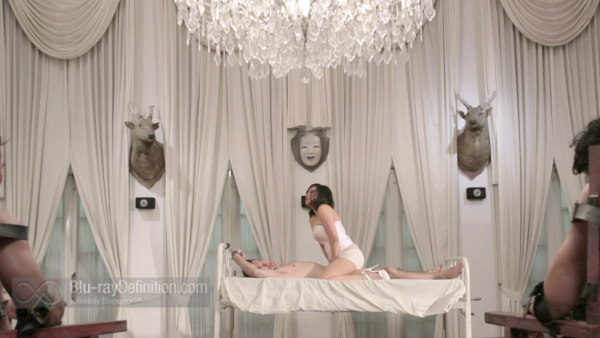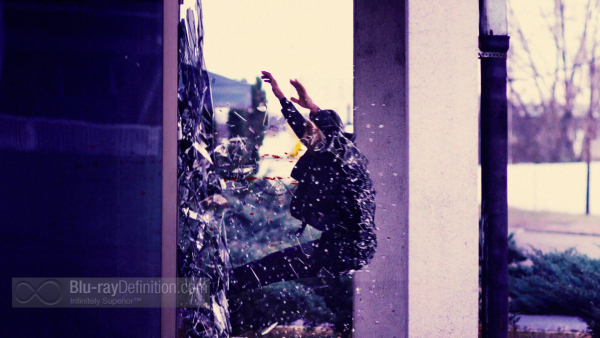 [amazon-product region="uk" tracking_id="bluraydefinit-21″]B00B9ECPDQ[/amazon-product]