– –

The Film
[Rating:4/5]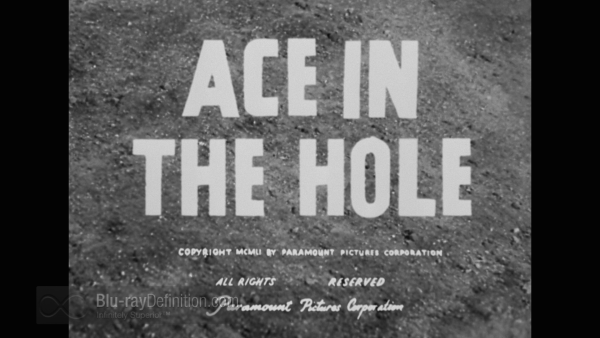 As Ace In The Hole begins, washed up newspaperman Chuck Tatum (Kirk Douglas) is being towed into Albuquerque, New Mexico. Five minutes into this film, we get the famous news desk scene in which Tatum lights a match on a typewriter carriage. Having been fired from eleven major newspapers so far, Chuck pitches a deal to newspaper editor/publisher Jacob Q. Boot (Porter Hall) that eventually lands him a new job. However, Albuquerque is not New York or Chicago and, soon Tatum goes stir-crazy.  Finally, he is assigned to cover a rattlesnake hunt with boy reporter Herbie Cook (Robert Arthur) tagging along.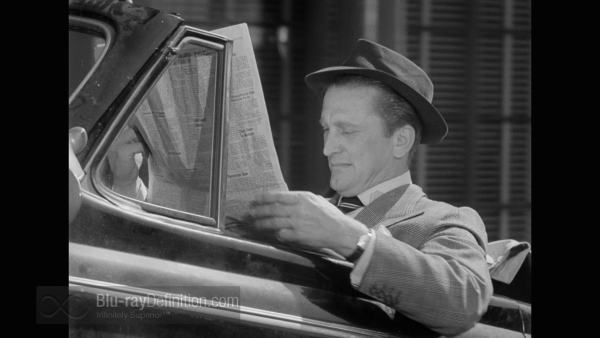 En route to his new assignment, Tatum meets bored blonde housewife Lorraine Minosa (Jan Sterling) whose husband Leo (Richard Benedict) has been trapped in an old cave while seeking out Indian artifacts. Lorraine is about to ditch her husband when Chuck and Herbie go on a rescue mission. After finding the trapped Leo, Chuck decides to turn the rescue mission into a career-building personal story. The premise of the remainder of the plot is summed up in a snippet of dialogue between Chuck and Lorraine: "There's three of us buried here- Leo, me, and you. We all want to get out and we're going to. I'm going to get out in style. You can too if you like."  Soon we see the press influencing the reelection campaign of Sheriff Gus Kretzer (Ray Teal). Chuck convinces the rescue team to change their strategy for extracting Leo, thereby extending the length of his stay. The rescue effort story gains notoriety and turns the town into a virtual circus. In the true film noir tradition, however, there is no happy ending.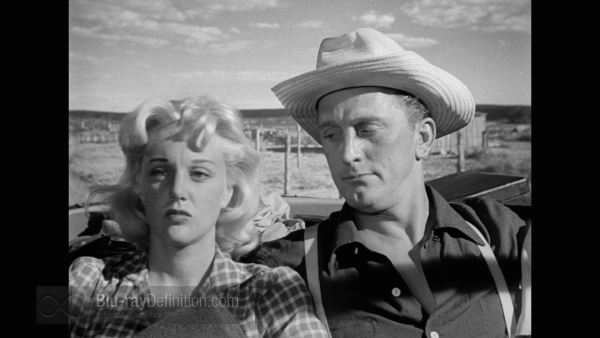 As a presage to today's ubiquitous coverage of the news, this film is incredibly en pointe. Ace In The Hole reveals the very dark side of journalism as portrayed by writer/director/producer Billy Wilder who literally and figuratively skewers his anti-hero.  A critically acclaimed film on its initial release with an Oscar nomination for Best Screen Play, Ace In The Hole will continue to resonate with 21st century audiences.
Video Quality
[Rating:3.5/5]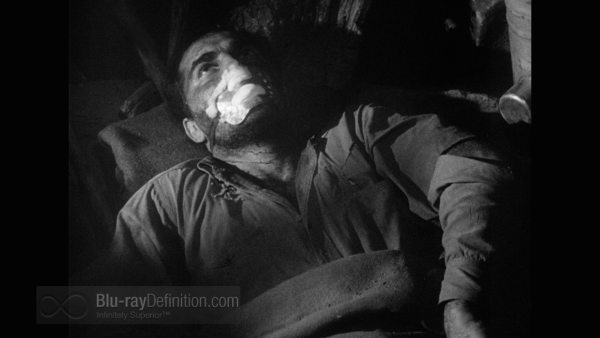 This restoration of a nearly 65 year-old film has its moments of blur and grain but for the most part we are given the obvious virtues of 4K remastering. Charles Lang's camera work is intimate and probing when needed and does a great job in maintaining the dramatic tension between the film's characters.
Audio Quality
[Rating:3/5]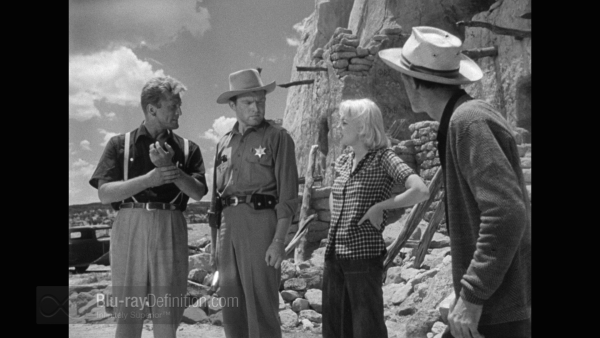 Boxy soundtrack, yes, but the dialogue is sharp and readily distinguishable. The film score by Hugo Friedhofer contributes to the drama and is well reproduced in this LPCM mono codec. There is a Dolby Digital mono commentary track by film scholar Neil Sinyard.
Supplemental Materials
[Rating:3/5]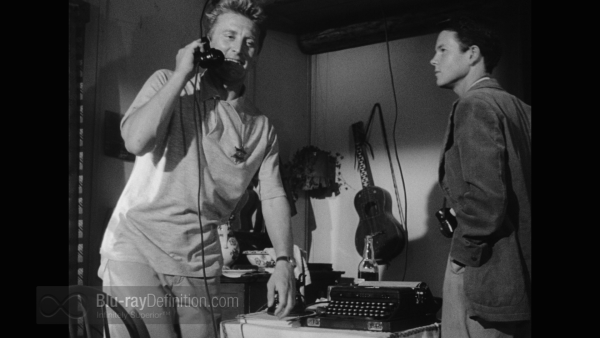 The Criterion Collection provides a nifty program booklet with essays by critic Molly Haskell and filmmaker Guy Maddin. There are the following video features:
Portrait of a "60% Perfect" Man: Billy Wilder (58:30) (English Dolby Digital Mono 48 kHz/16-bit). A documentary with Wilder being interviewed by film critic Michel Ciment. and appearances by two Wilder favorite actors, Walter Matthau and Jack Lemmon.
Billy Wilder at the American Film Institute  (2:02) (English Dolby Digital Mono 48 kHz/16-bit). (23:39). An interview with Wilder looking back at his life and career.
Kirk Douglas: (English Dolby digital Mono 48 kHz/16-bit) (14:18): A 1984 interview with this legendary actor and his recollection of Ace in the Hole.
Walter Newman (10:09) (English Dolby Digital Mono 48 kHz/16-bit) Scriptwriter Newman recounts his experience with this film in a brief audio excerpt from a 1970 interview.
Spike Lee Afterword (5:40) (English Dolby Digital Mono 48 kHz/16-bit): A reminiscence of this film by current directing legend Lee.
Stills Gallery
Trailer
The Definitive Word
Overall:
[Rating:4/5]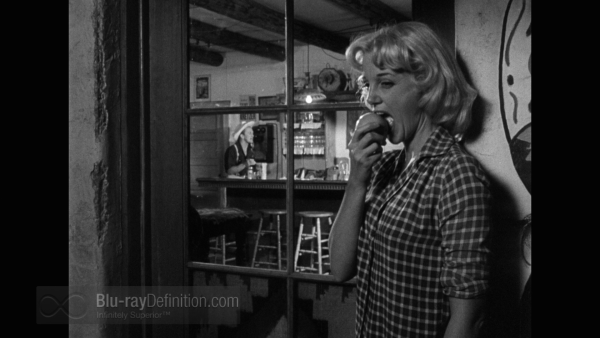 Ace In The Hole is basically a 50's message film that today's audiences, inured with the constant in-your-face talking-head news reporting, can still appreciate. In the end, Wilder has created a cautionary tale with moralistic payback bolstered by a strong performance by leading man Douglas as the perfect anti-hero. Although this film was a commercial failure, it remains a gripping account of  how the power of the press can be subverted to do more harm than good.
 

Additional Screen Captures

[amazon-product]B00IGK6T9W[/amazon-product]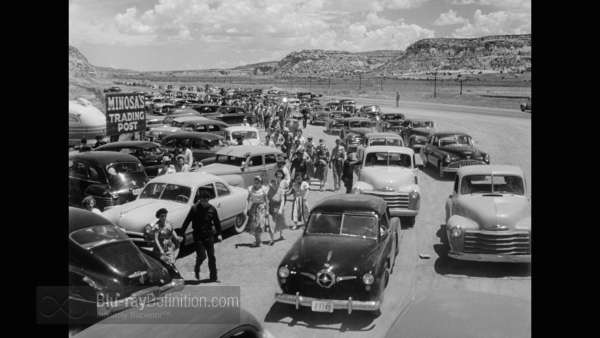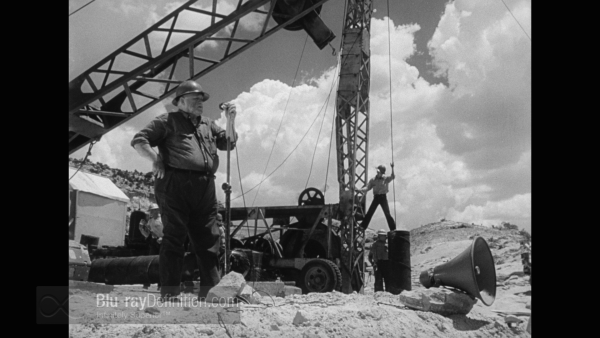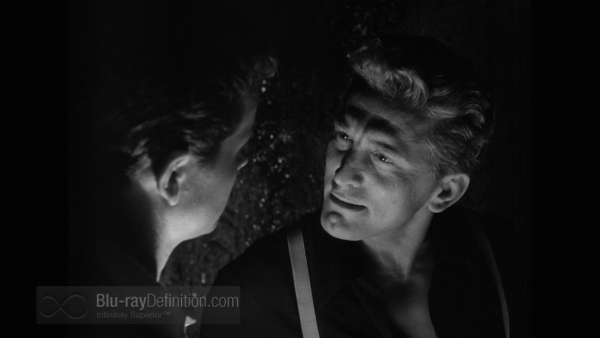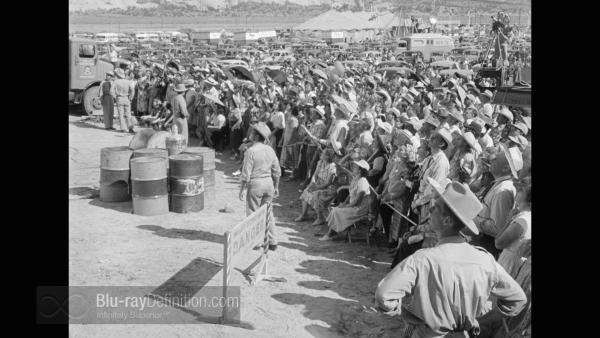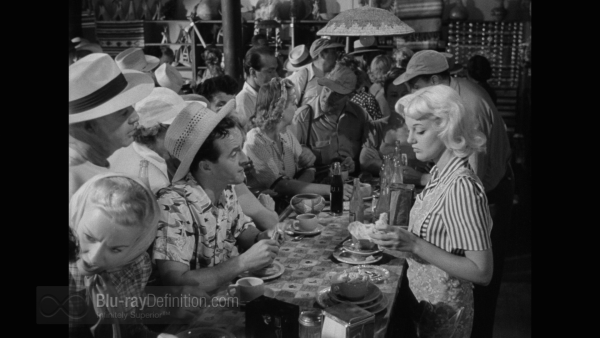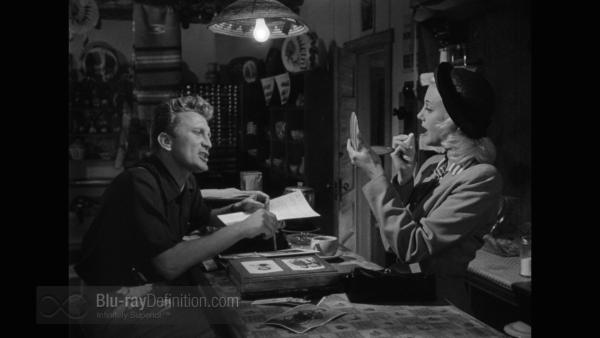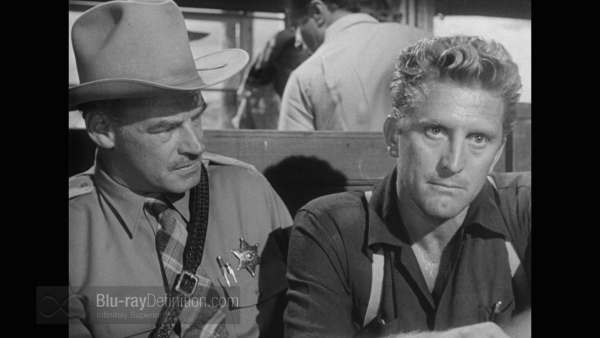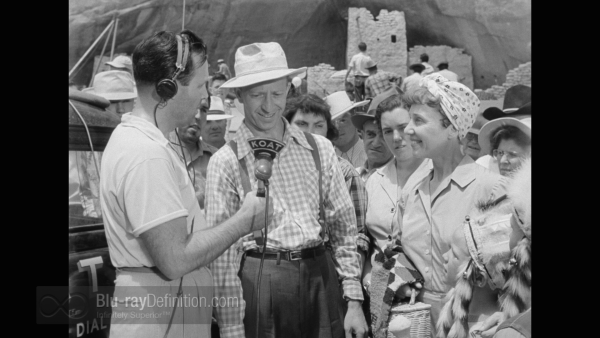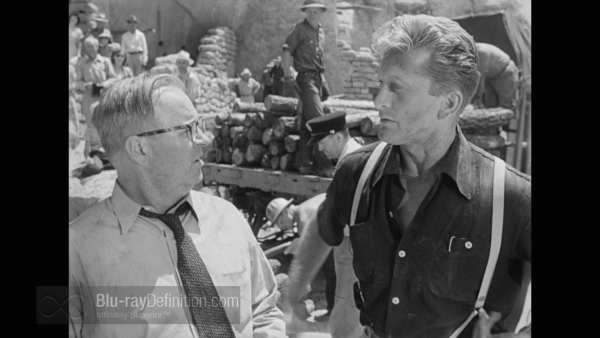 [amazon-product]B00IGK6T9W[/amazon-product]
For a different take see our Ace in the Hole [Masters of Cinema] [UK] Blu-ray Review