– –

Editor's Note: (This review was updated to list the supplemental materials that were unintentionally left off when initially published)
The Film
[Rating:2.5/5]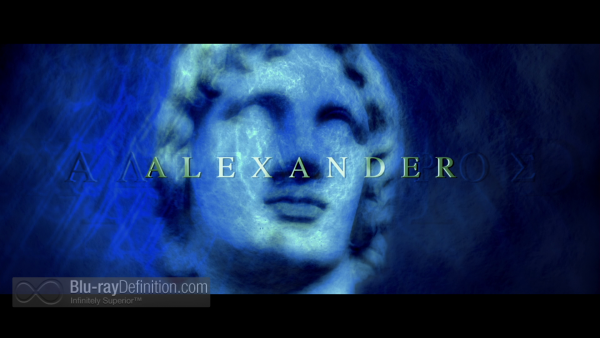 No amount of fiddling, tweaking, cutting, re-editing, or otherwise could compensate for the inherent deficits in Oliver Stone's 2004 historical biopic Alexander. But we are now on the fourth (!) version of the film. As it stands today, there was the Theatrical Cut, Director's Cut, Final Cut, and now, this Ultimate Cut. Stone says he wasn't happy with the Director's Cut because he was rushed by the studio to complete it, so he went back and did the even longer Final Cut, but now he'd like us to believe that he thought the Final Cut was just too long, it had too much added to it, so it needed to be scaled back just a bit, thus, the Ultimate Cut.
Structurally, Alexander is perplexing, to say the least. Stone, working from a screenplay he co-wrote with Christopher Kyle and Laeta Kalogridis, uses numerous flashbacks and flashforwards to tell the story of the rise and subsequent death of Alexander III of Macedon (portrayed here in his older years by a rather whiny Colin Farrell; Epic; Total Recall). Alexander, who would inherit the Macedonian throne at the young age of twenty after his father, King Philip II's (Val Kilmer; Planes; Twixt) assassination, would go on to lead the armies of Macedon to eventually control almost the entirety of the then known world, pushing through Persia, Egypt, Babylon, and into India. It would all begin with an unlikely victory at Gaugamela, with his 40,000 troops handing over 100,000 Persian troops a crushing defeat, and Alexander claiming the throne of Babylon for Macedon.
The issues that plague Alexander as a film are numerous, beginning with the flashback/flashforward sequences. Rather than tell the story linearly, Stone jumps around, with little rhyme or reason, at least none that is could discernible. For instance, we learn of how Alexander's father was assassinated well into this three and a half hour marathon while Alexander is on the verge of pushing his troops through India – why? What is the connection to this particular moment? Perhaps it only exists in Stone's mind.
Then there are the problems with casting. Angelina Jolie (Maleficent; Kung Fu Panda 2), for instance. She's a wonderful actor and deliciously manipulative as Olympias, Alexander's mother – wait, what? You read that correctly. Angelina Jolie is cast as Colin Farrell's mother. Given that Farrell is only a year younger than Jolie, that is REALLY some feat; a true marvel. And totally unbelievable. It does make for some serious Oedipal sexual tension, though. Perhaps that's what Stone was aiming for? Farrell is a terrible Alexander. There's not much else to say. Sure, Alexander was a very young man when he came to the throne and took over his father's armies, but Farrell portrays him as whiny and unsure of himself. One can only imagine that the real Alexander had to have had some gravitas beyond his years to have accomplished all that he did in so little time.
Stone's Ultimate Cut also fails to really commit to anything concerning Alexander's sexuality and relationship with Hephaistion (Jared Leto). He paints around the lines, implies, offers innuendos. Give me a break. It's pretty well documented what the sexuality was in the era and, no, it was no big deal for two guys to be in love. Maybe it was a big deal, still, for Alexander the Great to be seen as homosexual, though, in 2004, even if the film does imply it.
For all of its flaws, what Stone's Alexander does manage to get right is the grand spectacle of a historical epic from a visual perspective. He reaches back into the Hollywood lexicon and channels the likes of Cecil B. Demille and his ilk, giving us a visual tour de force not unlike The Ten Commandments or Cleopatra. Big open spaces, huge battle sequences, luxuriant palaces, elegant costumes, and beautiful people well filmed. Of course, this is all done with classic Oliver Stone flare, so we get the gore, like the final battle scene in India that shifts to red, perhaps to appease the censors at the MPAA, or the hot, violent lovemaking between Colin Farell and Rosario Dawson.
Video Quality
[Rating:4/5]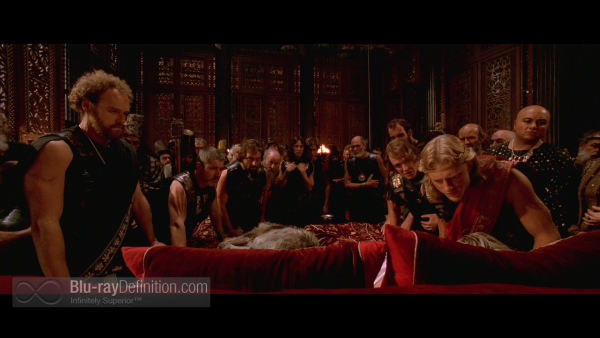 The Super 35 source for Alexander looks as good as it ever has in this latest incarnation on Blu-ray from Warner, encoded in AVC at 1080p. The image is clean, the colors are vibrant, and the contrast is strong. There's a thin veneer of grain, sometimes becoming more apparent in the darker scenes, but never overwhelming. The biggest issue with the transfer is crush, that squelches some of the detail in the shadows and on dark clothing. Brighter daylight scenes, however, have an enormous amount of extension and crispness, showing off all the stubble on Colin Farrell's face or the stitching on on the Macedonian uniforms.
Audio Quality
[Rating:4.5/5]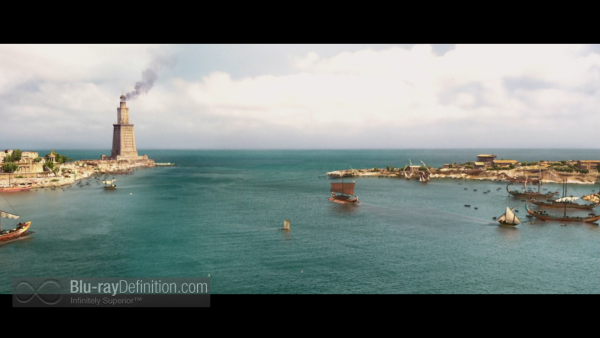 The English DTS-HD Master Audio 5.1 (48kHz/24-bit) sounds big and lush with the Vangelis score swelling through the channels with good balance and ambience. Dialogue is clear and the soundmixers give us a wide spread of sounds across the front with even balance of direct sounds, atmospherics in the surrounds, and occasional discrete effects to the back. There's mild, but weighty enough, low extension that helps underpin the galloping horses, but really shows its mettle during the final battle in India when the elephants stampede.
Supplemental Materials
[Rating:3.5/5]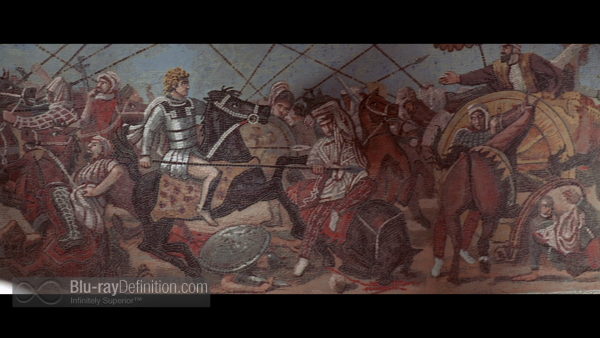 Digital HD UltraViolet
Theatrical and Ultimate Cuts
40-page Art Book with concept drawings, storyboards, and behind-the-scenes photos
Correspondence memos between Oliver Stone and the cast and crew
Theatrical Cut:
Commentary – Theatrical Version commentary by Oliver Stone and Robin Lane Fox
Resurrecting Alexander (1.33:1; SD; 00:26:41)
Perfect is the Enemy of God (1.33:1; SD; 00:28:53)
The Death of Alexander (1.33:1; SD; 00:31:16)
Vangelis Scores Alexander (1.33:1; SD; 00:04:31)
Teaser Trailer (1.33:1; SD; 00:01:55)
Theatrical Trailer (1.33:1; SD; 00:01:57)
Ultimate Cut:
Ultimate Cut commentary by Oliver Stone
Documentary: The Real Alexander and the World He Made (1.78:1; 1080p/24; 00:29:45)
Documentary Feature: Fight Against Time: Oliver Stone's Alexander (1.78:1; SD; 01:16:13)
The Definitive Word
Overall:
[Rating:3.5/5]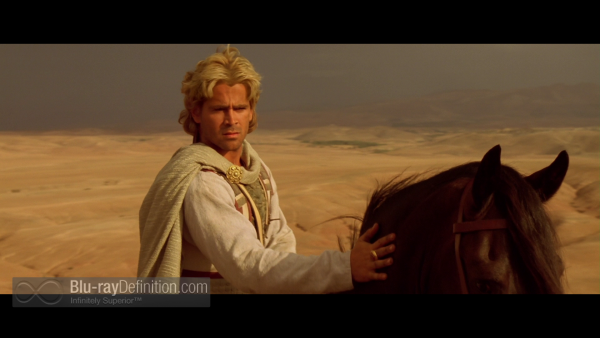 Oliver Stone returns once again to his flawed epic about the Macedonian conqueror Alexander to try to turn water into palatable wine. We instead get more bottled water, but in a glitzy package with a few extras and a still unwieldy film that has some great moments, especially visually, but mostly fails to impress.
Additional Screen Captures
[amazon-product]B00IGZ3OMW[/amazon-product]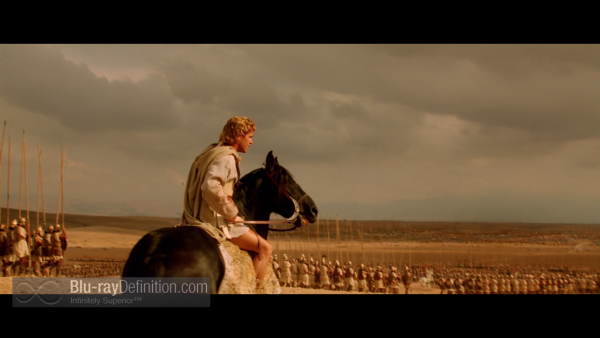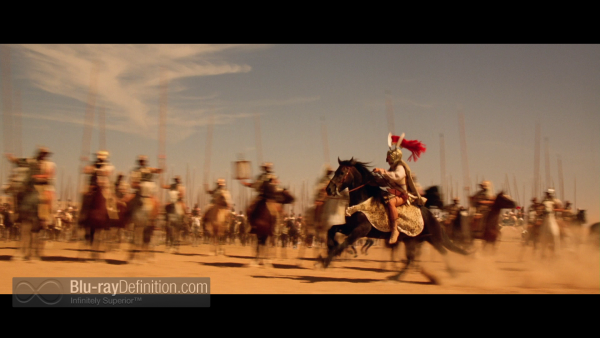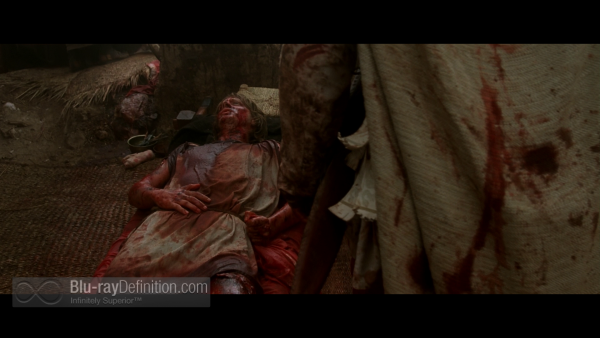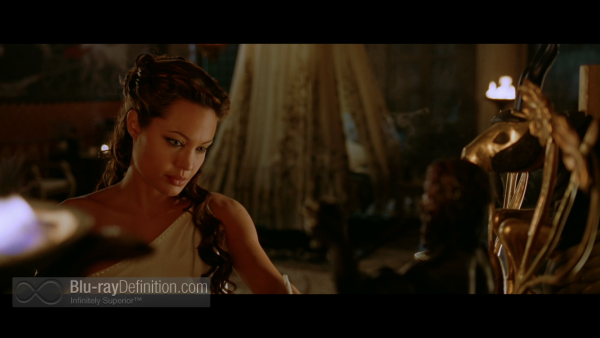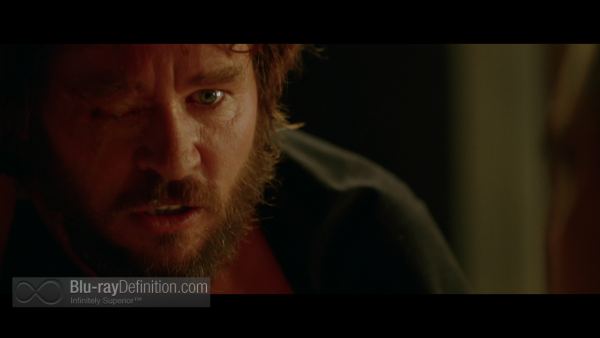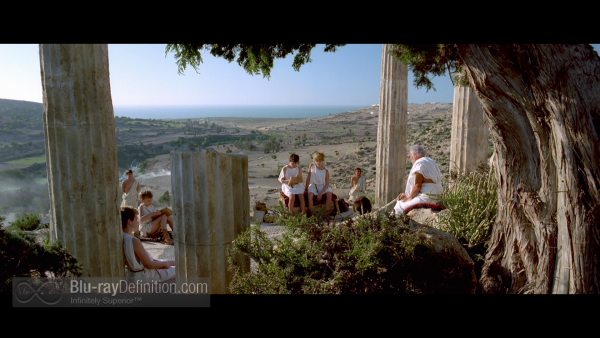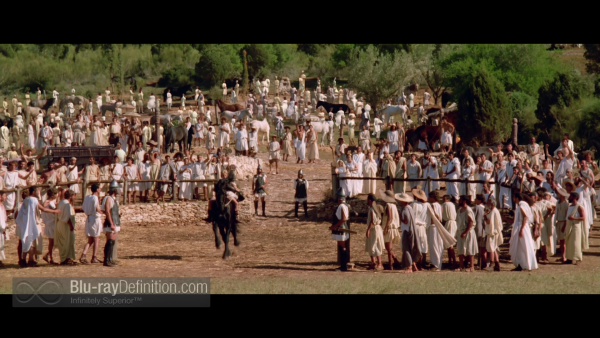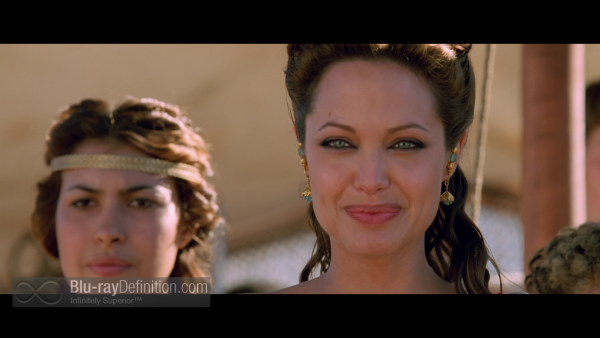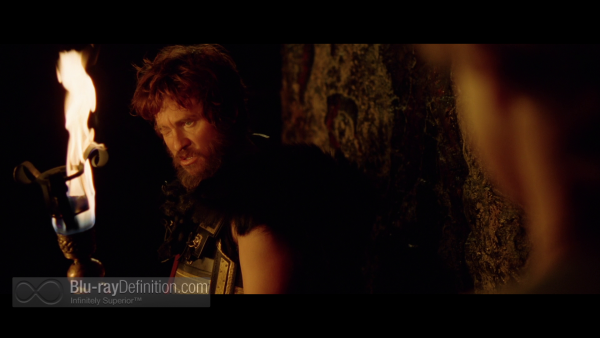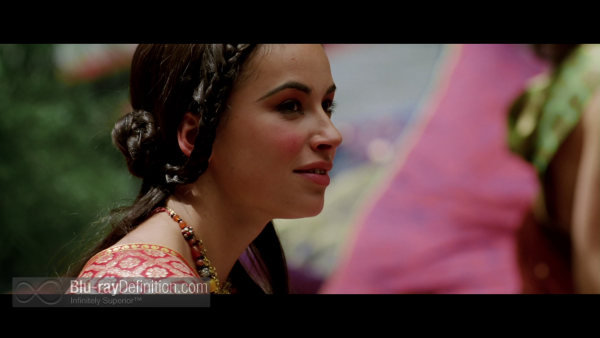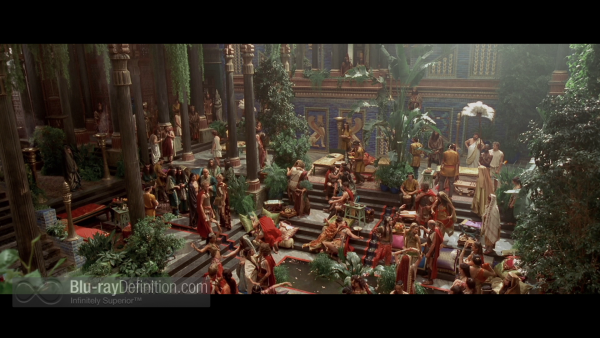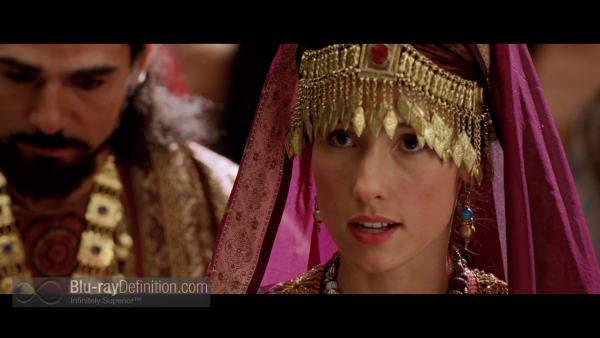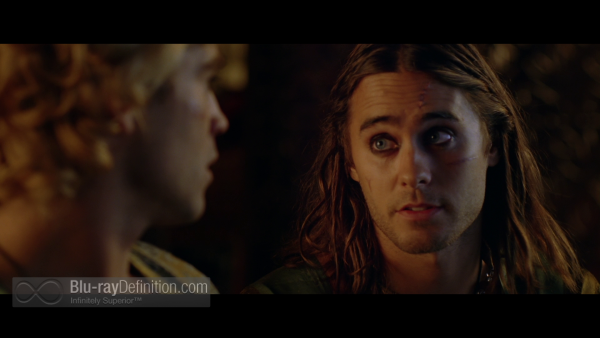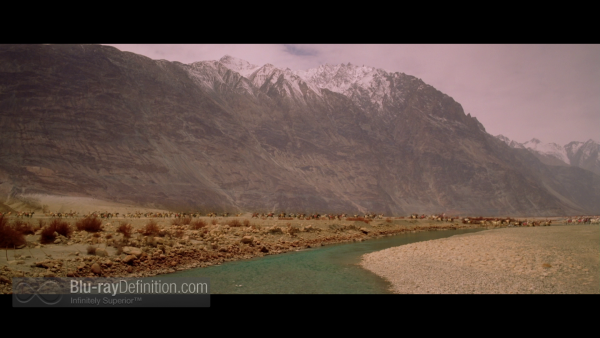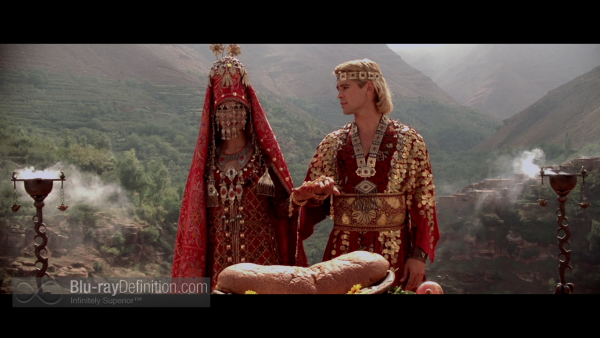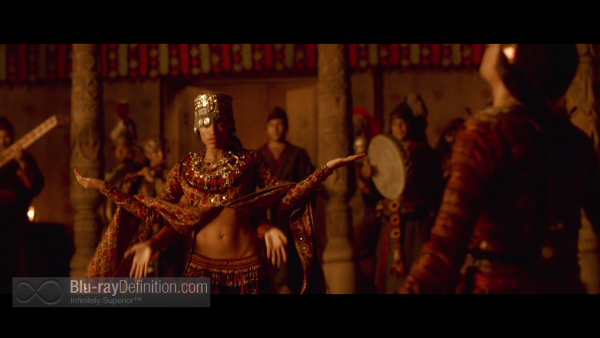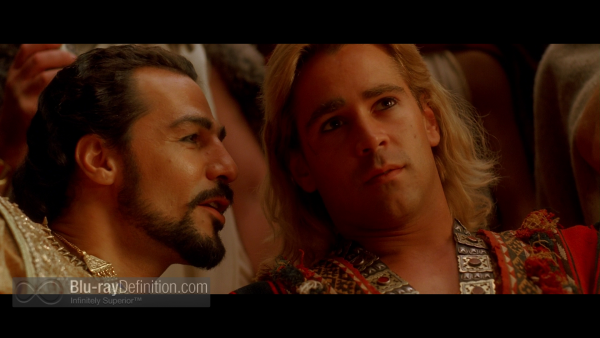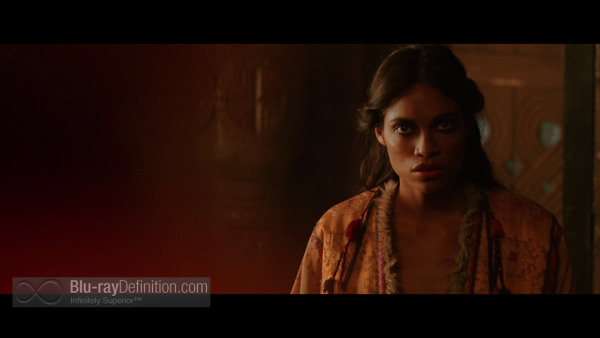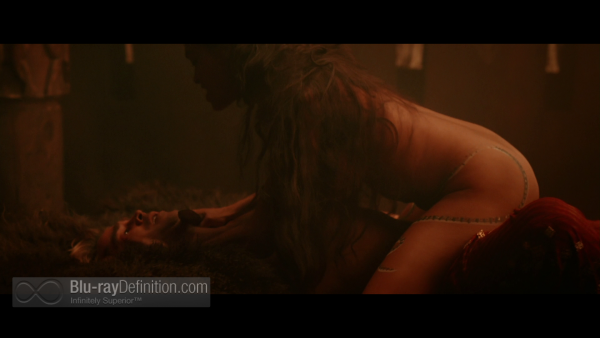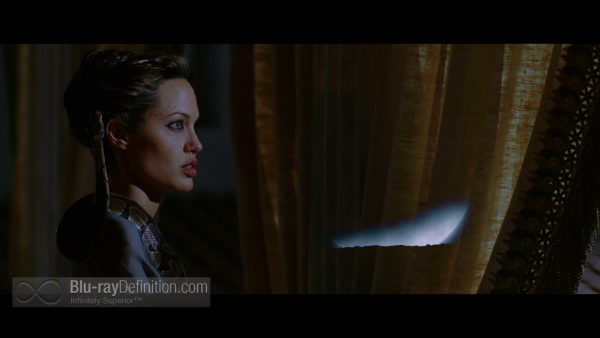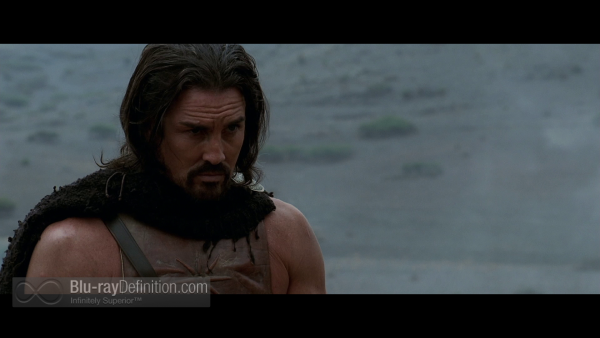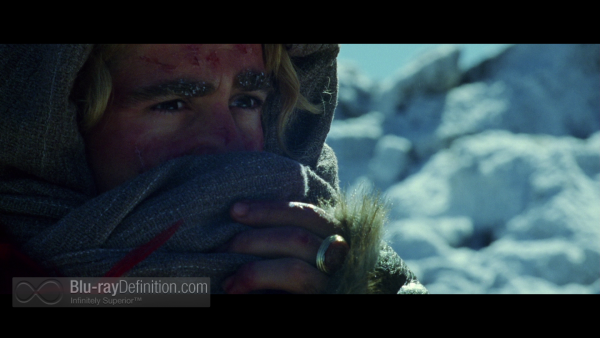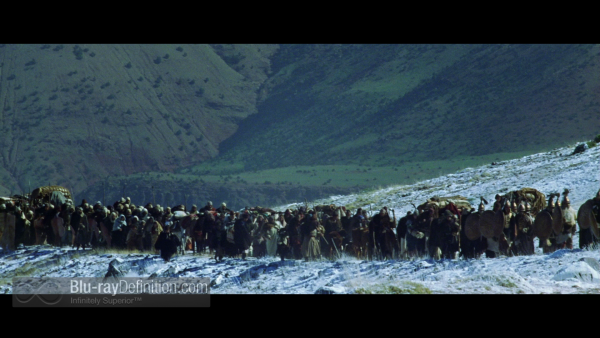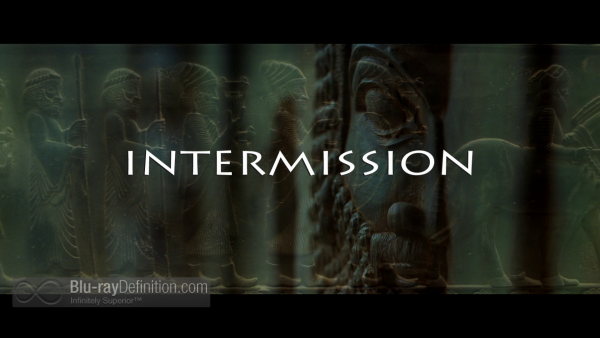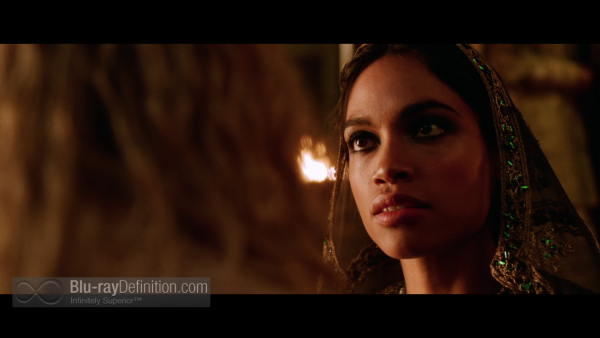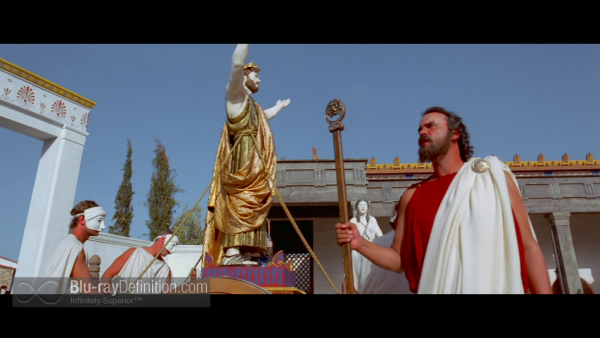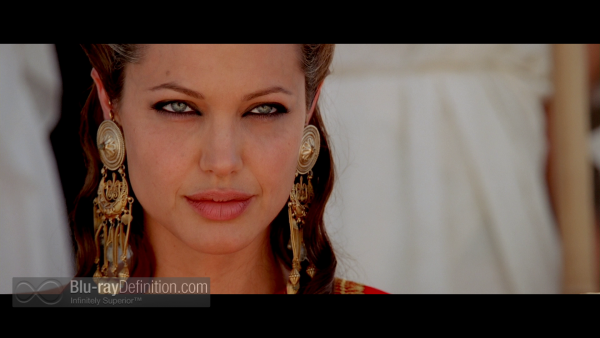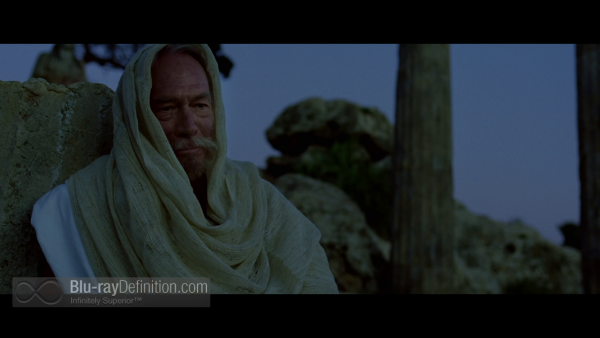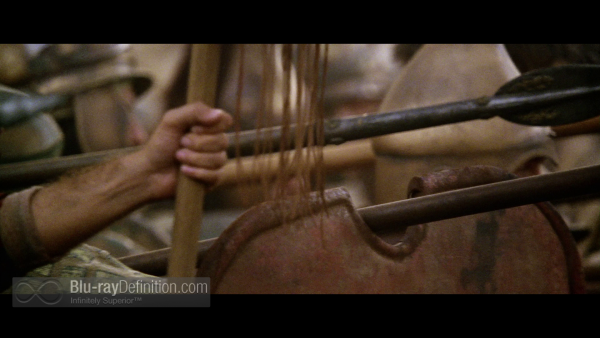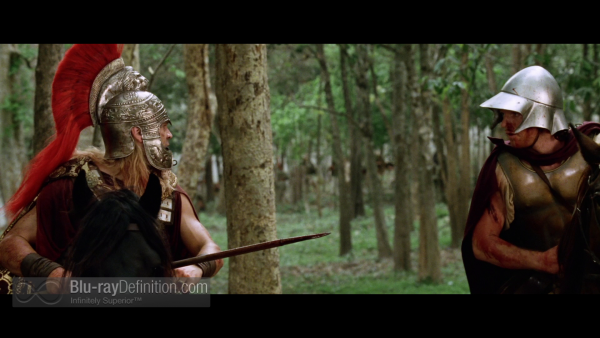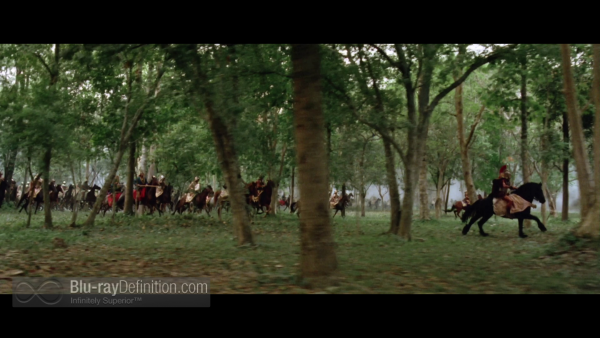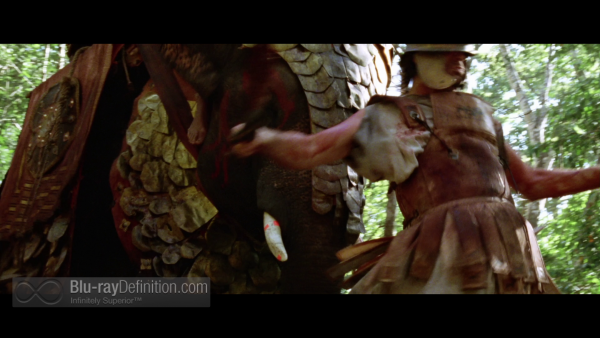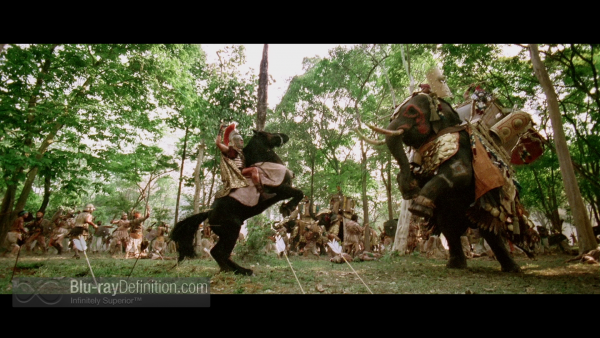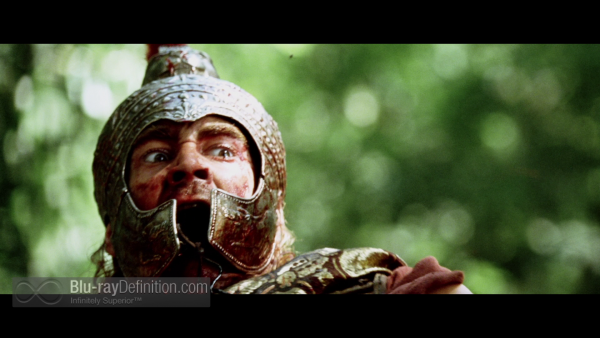 [amazon-product]B00IGZ3OMW[/amazon-product]