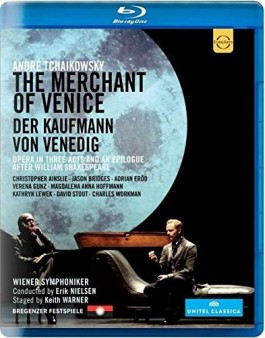 – (scroll to bottom if using the mobile OS)
The Performance
[Rating:3/5]
Andre Tchaikowsky's adaptation of Shakespeare's The Merchant of Venice may hold the modern record for posthumously performed operas, receiving its first staging more than three decades after the composer's death.  Born Robert Andrejz Krauthammer, Tchaikowsky was a Polish Jew and Warsaw Ghetto survivor who gained fame as a concert pianist. Tchaikowsky's real passion was musical composition and, when he died in 1982, he left his only opera, The Merchant of Venice, unfinished as Alan Boustead later added the work's final touches.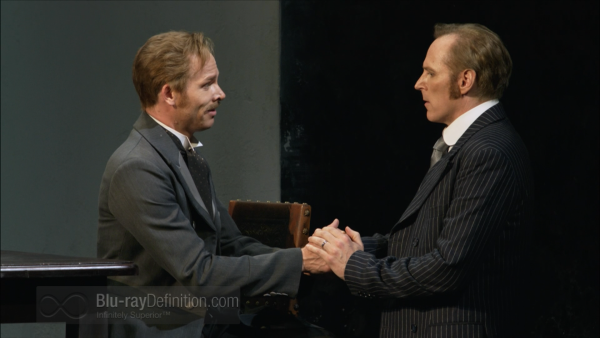 The 2013 Bregenz Festival mounted this new production to appeal to 21st century audiences as the Bard of Avon did for his Elizabethan era playgoers. The staging is directed by Keith Warner and features Ashley Martin-Davis's Victorian-era sets and costumes. There is a very large cast supported by the Wiener Symphoniker, and the Prague Philharmonic Choir led by young American conductor Erik Nielsen.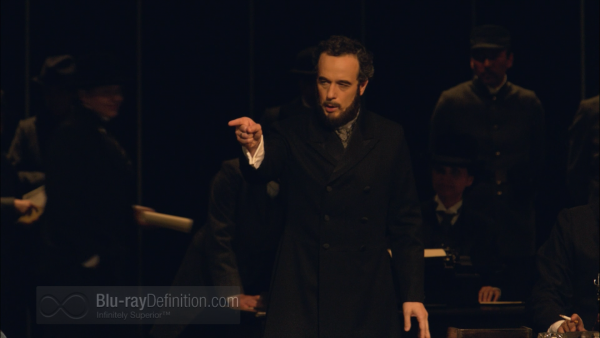 Bassanio, (Charles Workman), an impecunious Venetian nobleman, pursues the lovely (and wealthy) heiress Portia (Magdalena Anna Hofmann) but short on funds, has friend Antonio (Christopher Ainslie), the merchant of Venice, broker an interest-free loan from his reviled enemy, the Jewish moneylender Shylock (Adrian Erod) who will extract "a pound of his flesh," if there is not timely payment.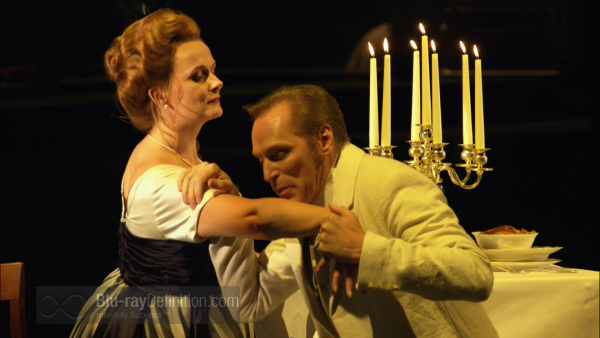 In Belmont, Portia, and personal assistant Nerissa (Verana Gunz), receive suitors who must choose the right casket to win her hand. The Princes of Morocco and Aragon wrongly choose the gold and silver caskets. Bassanio picks the lead casket and wins Portia; his friend Gratiano (David Stout) hooks up with Nerissa.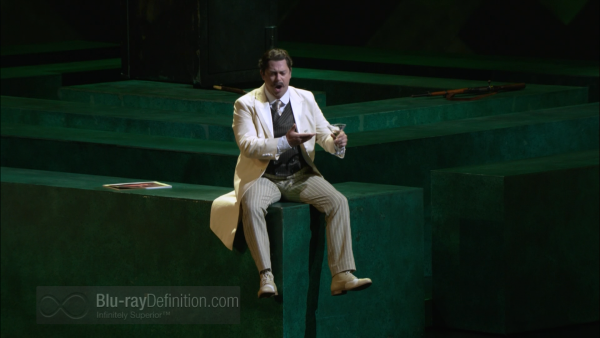 Antonio's ships are reported lost at sea so now he cannot repay Shylock. The moneylender sees an opportunity to exact revenge on his Christian persecutors as daughter Jessica (Kathryn Lewek) had eloped with a Christian, Lorenzo (Jason Bridges), along with a lot of Shylock's money.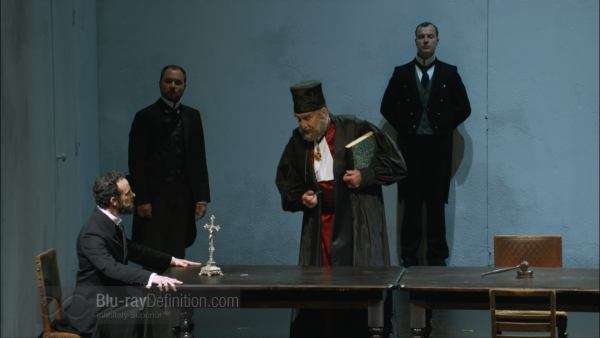 Bassiano and Portia marry (as do Nerissa and Gratiano) and travel to Venice to bail out Antonio. Portia and Nerissa are disguised as a young lawyer, Balthazar, and her clerk, respectively, and arrive at the Duke of Venice's (Richard Angas) court. We get Shylock's monologue ("If you pricketh us do we not bleed") and Portia's reply ("The quality of mercy is not strain'd"). Shylock refuses Bassanio's offer of 6,000 ducats, twice the amount of the original loan, and implacably demands his literal pound of flesh. Portia finds a legal loophole that gets Antonio off the hook and another legal precedent that threatens Shylock's property and life.  With the Duke's intercession, Shylock can keep his money provided he converts to Christianity and wills his entire estate to Jessica and Lorenzo.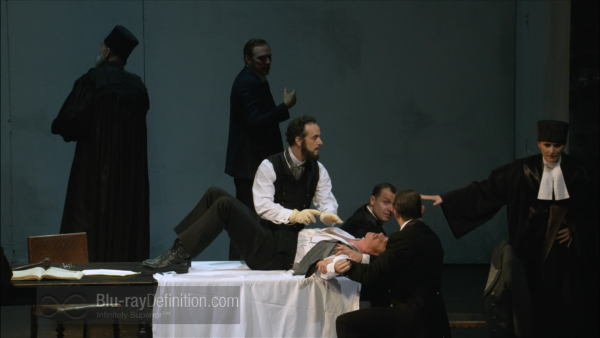 The epilogue opens with a romantic tryst between Lorenzo and Jessica. Both Bassanio and Gratiano have given their wedding rings to the young "lawyers," incurring matrimonial discord. Antonio returns with their rings that were given to pay his legal bills. In another coup de theatre, the opera closes (as it opened) with Antonio on Sigmund Freud's couch, a sadder but wiser merchant of Venice.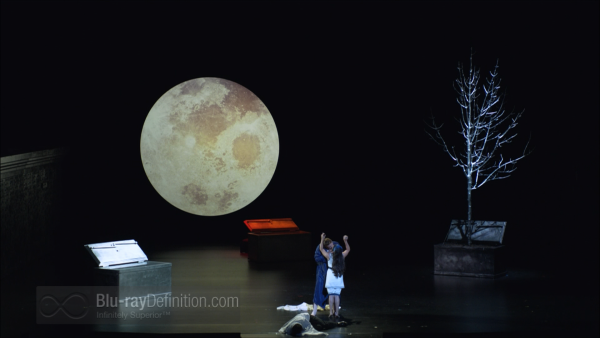 Good ideas aside, we are given a work that gets musical and dramatic rough sledding. Tchaikowsky's score and John O'Brien's libretto are, for the most part, incompatible. Written in the musical idiom of Alban Berg  (think Wozzeck) or Benjamin Britten (think A Midsummer's Night Dream), the awkwardly set vocal lines squander the wealth of Shakespeare's lyrics, often making them unintelligible to native English speakers (and necessitating subtitles).  The singers, a game lot, do their best to cope but without the revisions that Tchaikowsky would have surely made had he lived long enough, this is work in progress rather a progressive work.
Video Quality
[Rating:3.5/5]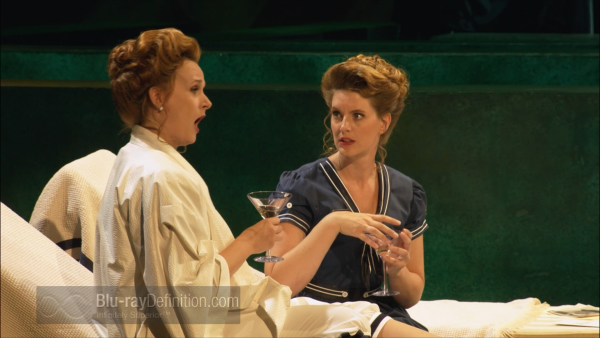 The sets are frequently dark with occasional moveable large pieces like the bank vaults of Act I or the maze of Act II that can shift on an otherwise empty stage. The videography is beyond reporach but as the stage darkens frequently, details and colors suffer.
Audio Quality
[Rating:4/5]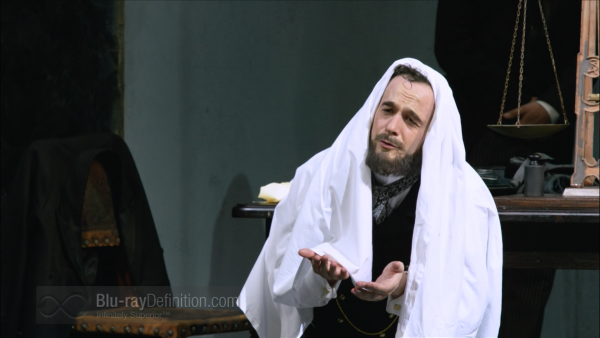 The large orchestra, often playing at forte or fortissimo, swamped some of the singers, particularly countertenor Ainslie and sopranos Hofmann and Gunz. There is a touch more ambience in the surround version than in the stereo option.
Supplemental Materials
[Rating:2/5]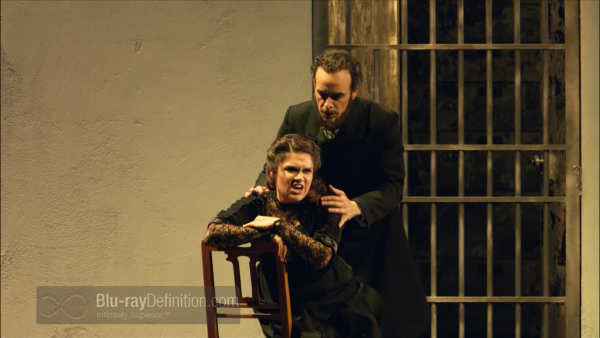 A documentary, "Journey to Bregenz-the Planning of an Opera," (49:14) (English LPCM Stereo 48kHz/16-bit) has director David Poutney showing us the project that led to this performance, complete with cast members and production team. The program booklet gives us cast, production credits, synopsis, two essays by David Poutney, and excerpts from "A Musician Divided/Andre Tchaikowsky in his own Words." As customary, we get EuroArts trailers.
The Definitive Word
Overall:
[Rating:3/5]
Great contemporary opera continues to be composed and performed as evidenced by Thomas Adès's The Tempest or Tobias Picker's An American Tragedy. Unfortunately, The Merchant of Venice, at least in its present form, does not make that list. Shakespeare's drama has considerable pathos meted out to its principals: Shylock's persecution as a Jew and Antonio's suffering for being Bassanio's good friend. The shortcomings of the score and its literary adaptation suck much of the life out of the original play. Hopefully, a more capable hand will revisit this overly long operatic adaptation one day and turn into something much better than what was seen and heard at the Bregenz Festspielhaus.
Additional Screen Captures
[amazon-product region="uk" tracking_id="bluraydefinit-20″]B00LJHZ0TE[/amazon-product]
[amazon-product region="ca" tracking_id="bluraydefinit-20″]B00LJHZ0TE[/amazon-product]
[amazon-product]B00LJHZ0TE[/amazon-product]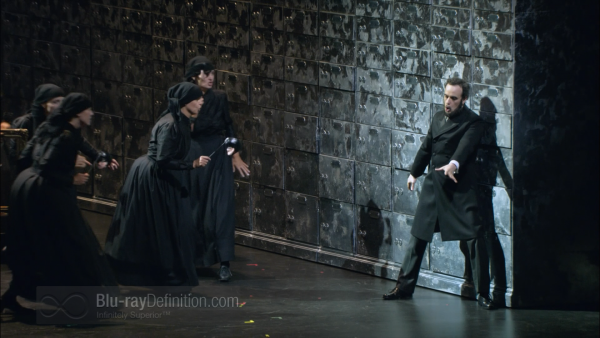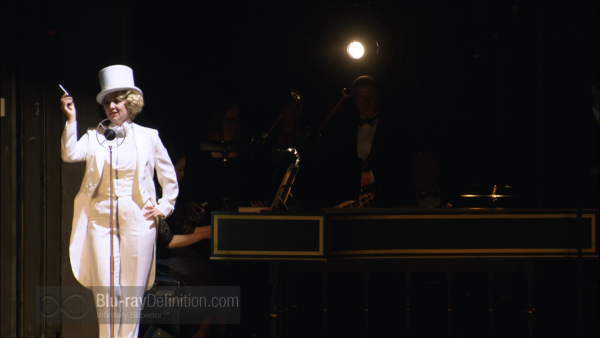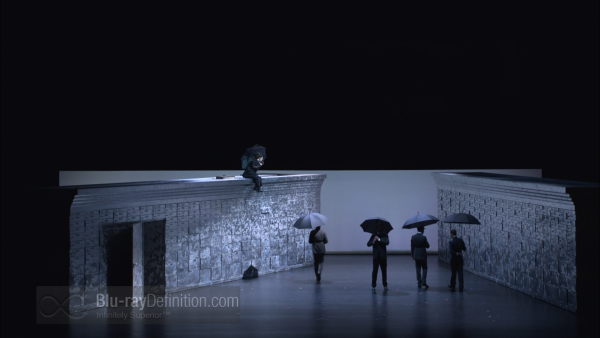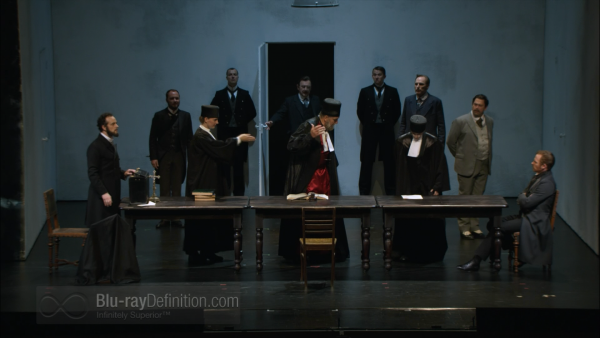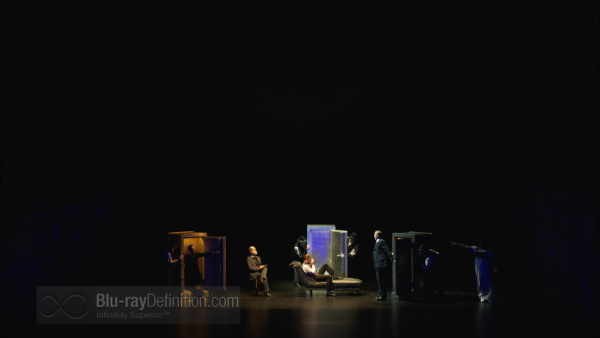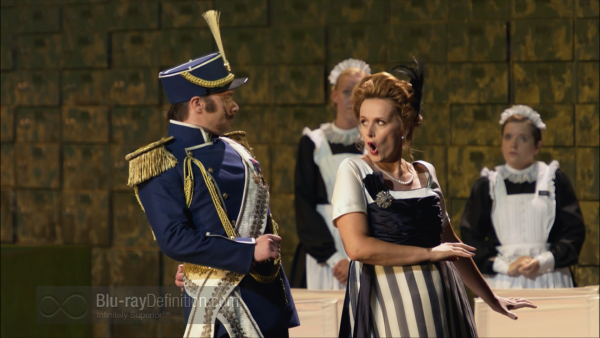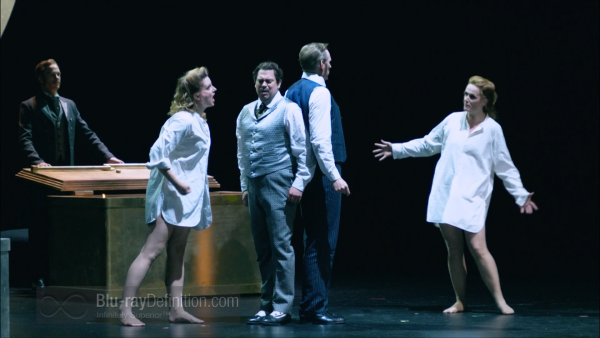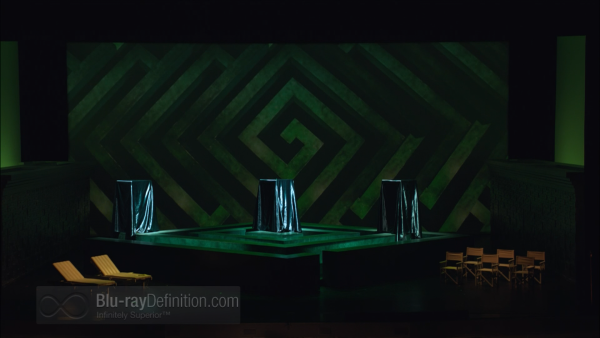 [amazon-product region="uk" tracking_id="bluraydefinit-20″]B00LJHZ0TE[/amazon-product]
[amazon-product region="ca" tracking_id="bluraydefinit-20″]B00LJHZ0TE[/amazon-product]
[amazon-product]B00LJHZ0TE[/amazon-product]