– –

The Film

[Rating:4/5]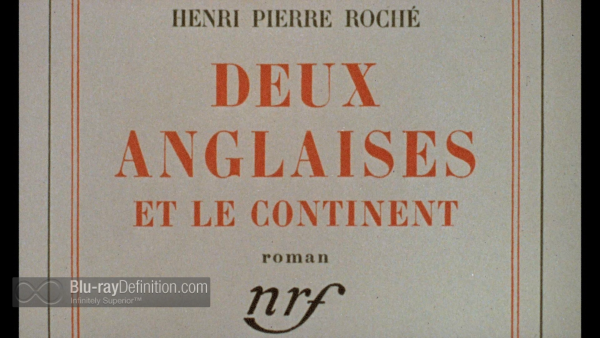 Wedged between two of François Truffaut's comedies, Bed and Board and A Gorgeous Girl Like Me, Anne and Muriel AKA Two English Girls (Les deux Anglaises et le continent) is arguably one of his best, yet least commercially successful films.
A story taken from the Henri-Pierre Roché novel — who, consequently, had only written two in his lifetime —  just like Truffaut's Jules et Jim, the two films are often compared to each other due to their theme of an unconventional love triangle and period setting. They are, in fact, very different creatures. Les deux Anglaises et le continent like its counterpart is a lavishly designed period piece set in France's La Belle Époque and England's Victorian era that tells of a love triangle between two English sisters, Muriel Brown (Stacey Tendeter), Anne Brown (Kika Markham), and the man between them, the Parisian Claude Roc (Jean-Pierre Léaud). Where Jules et Jim was a passionate film about forbidden desires and love destined to fail because of it, this one is a film about ill-fated love where the obstacles are placed in the characters' paths by their own accord. Muriel believes she is inferior in beauty to her sister Anne, therefore she pushes Claude into a love affair with her. Anne, on the other hand, believes she is sinful for having lustful desires and at first spurns Claude's affections. Then, their mother (Sylvia Marriott) intercedes and separates the two star-crossed lovers, which leads to a long separation, and Claude, unable to control his own sexual urges, becoming a Lothario. The bottom line to all of this becomes clear, and that is, no one involved in this lengthy love affair feels they are good enough for the other, and they constantly place road blocks in the way of fulfilling their pent up desire for physical satisfaction until, finally, it needs to reach a resounding height. But this can only ever mean disappointment, heartbreak, and tragedy. It's a place Truffaut is never afraid to go to in his films, constantly letting us know that, ideal love only ever exists in our imaginations.
Truffaut's films are filled with unusual love affairs, unrequited love, and love that is ill-fated, it is a theme that he would return to time and again, whether it was an extramarital affair (The Soft Skin), a polyamorous arrangement (Jules et Jim), or this near incestuous passion play in Two English Girls. Unfortunately for Truffaut, the repressed sexual tensions and tragic love of Two English Girls came along at the wrong time for a French audience in 1971 exploding with sexual liberation. The perceived punishment of its characters for daring to be sexually alive, the old fashioned period setting and over two-hour-long run time made it a dismal failure at the box office. Even when Truffaut returned to the film and cut 20-minutes from it, it did not help with audiences. Apparently, audience at the time did not pick up on the barely subversive nature of sexual exploration, lesbianism, women's liberation and hints at incest that permeate the film.
This final cut, redone after Truffaut's death, reintroduces the removed footage and presents the film as originally intended by the director.
Video Quality
[Rating:4/5]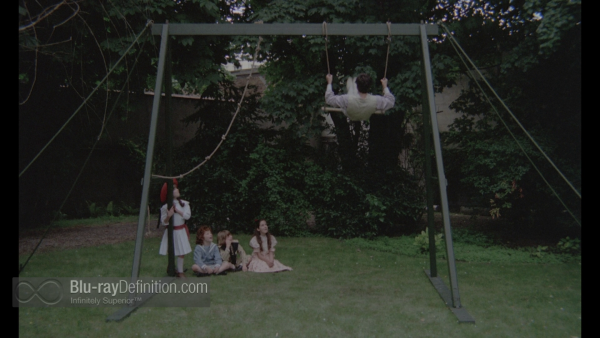 We get another quite fine presentation of a Truffaut film on Blu-ray from Artificial Eye with Anne and Muriel, Two English Girls, or Les deux Anglaises et le continent, whatever you prefer to call it. While the color is somewhat reserved in that early 70s fashion, it does offer true-to-life flesh tones and is vibrant enough where it needs to be, such as in the natural looking vegetation. The thin layer of grain is basically consistent, although some scenes, owing to both age and filing technique, can look just a little bit more grainy, and shadows are sometimes a little washed out. Overall viewing is quite pleasurable, however, and the AVC/MPEG-4 1080p encodement looks natural and film-like.
Audio Quality
[Rating:4/5]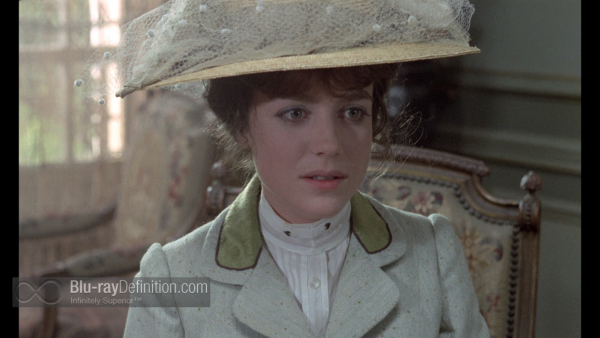 The film's original French monaural soundtrack is presented in LPCM 2.0 (48kHz/16-bit) with little audio hiccups such as pops, clicks or hiss. The fullness and dynamic range might not meet today's standards, but there are no issues with intelligibility or clipping.
Supplemental Materials
[Rating:2/5]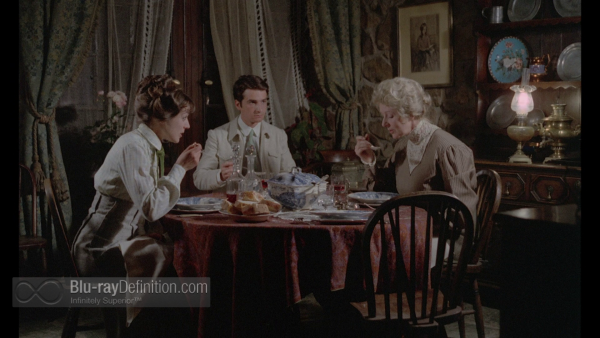 Trailer (1.66:1; SD/PAL; 00:02:14)
Presentation with Serge Toubiana
Commentary with Jean Gruault (1.33:1; SD/PAL; 00:02:48)
The Definitive Word
Overall:
[Rating:4/5]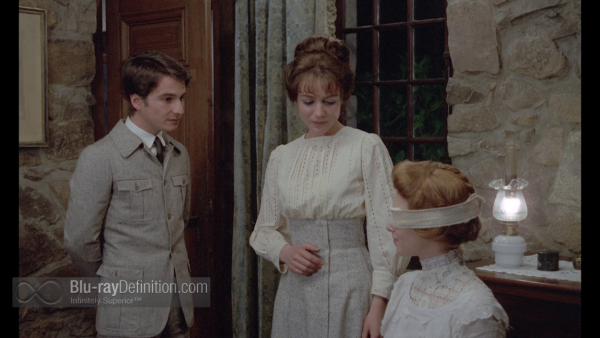 It is time to reexamine this brilliantly executed, tragic romance from François Truffaut. Two English Girls, or Anne and Muriel is one of his finest efforts on ill-fated love and it is beautifully filmed by cinematographer Néstor Almendros. Artificial Eye also presents it quite wonderfully on Blu-ray.
Additional Screen Captures
[amazon-product region="uk" tracking_id="bluraydefinit-21″]B00KYOZU66[/amazon-product]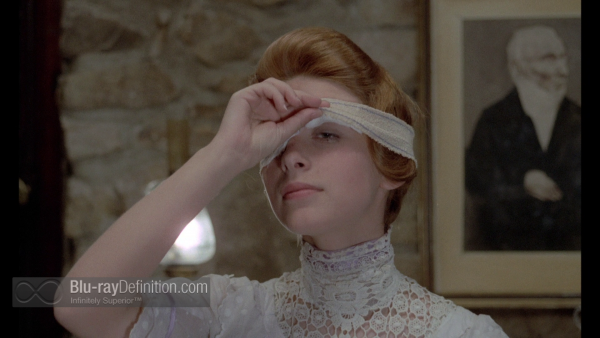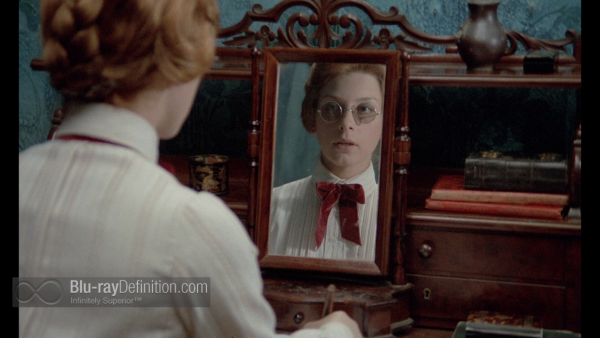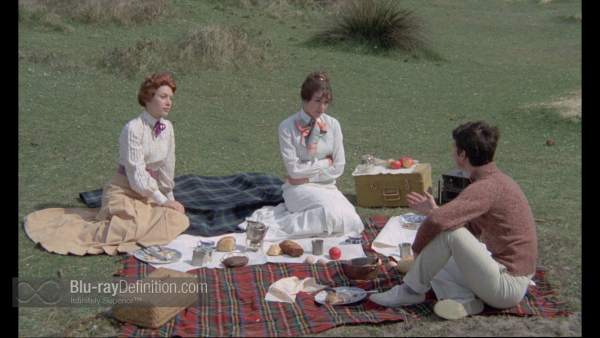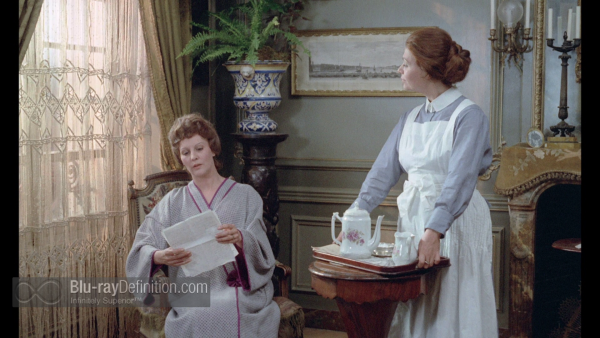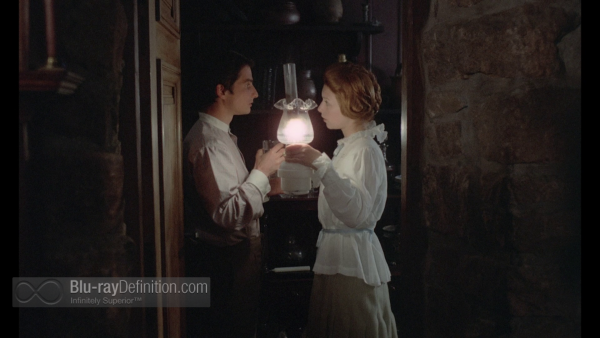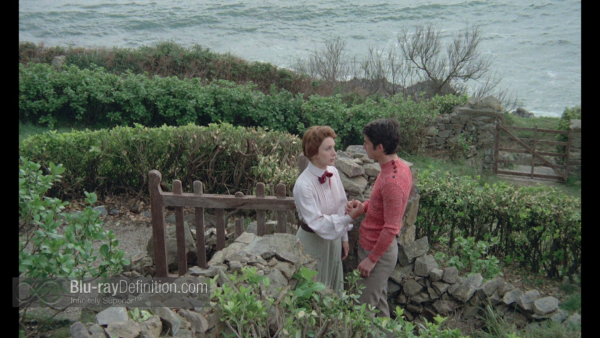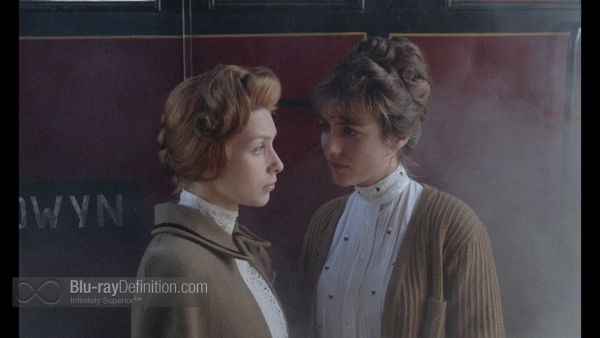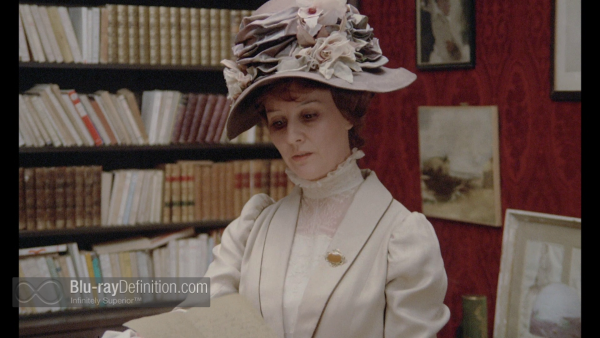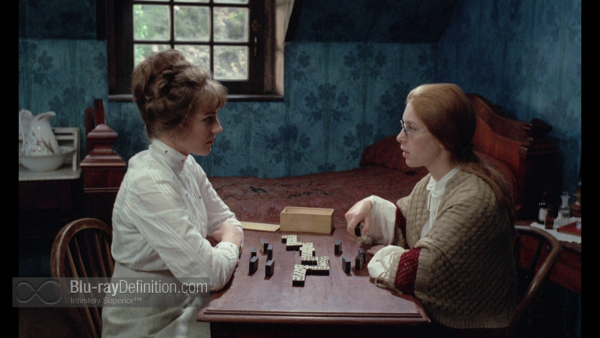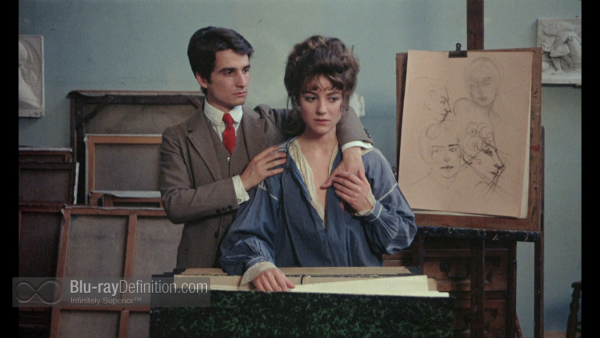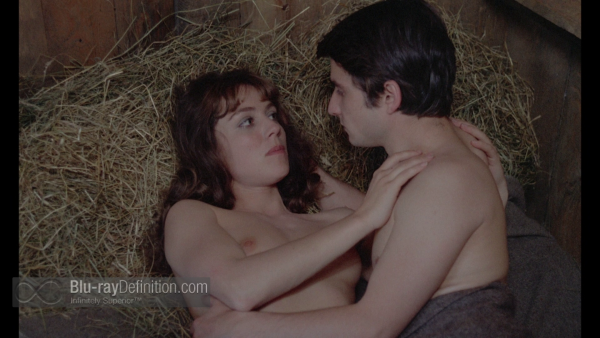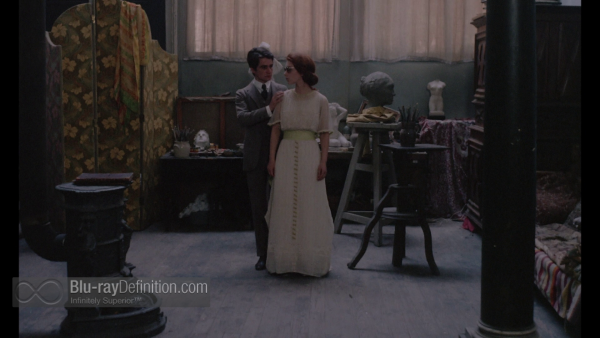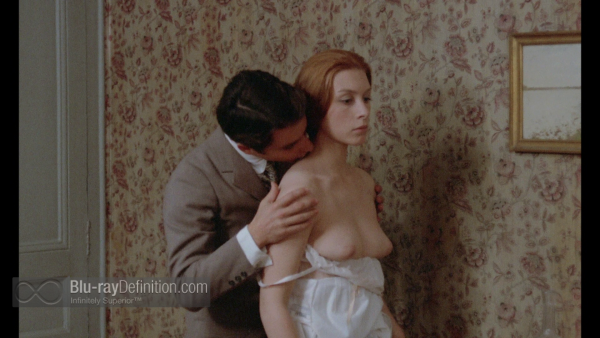 [amazon-product region="uk" tracking_id="bluraydefinit-21″]B00KYOZU66[/amazon-product]