– –

The Film
[Rating:3/5]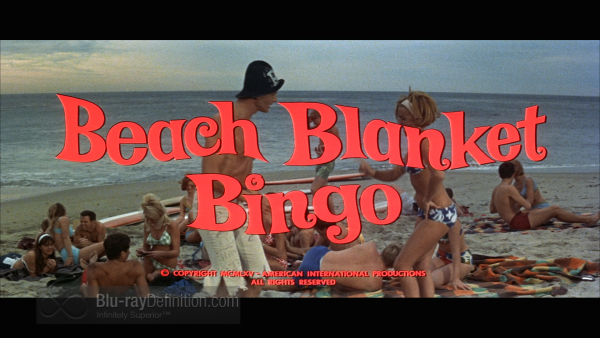 The fifth film in the American International Pictures "beach movies," Beach Blanket Bingo featured more of the uptempo music and frenzied dancing that charged up the youngsters of the 1960s. A number of the cast is carried over from the preceding films giving viewers the distinct sensation that they have seen this one before (which, of course, they have).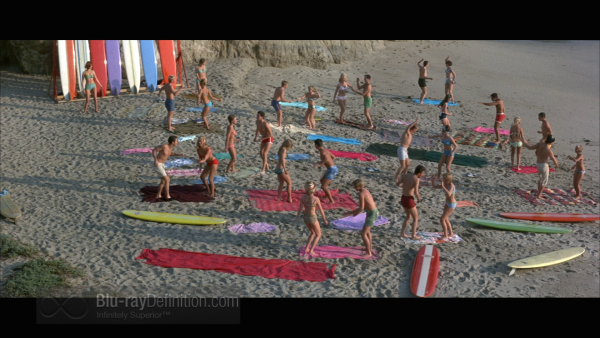 Frankie (Frankie Avalon), Dee Dee (Annette Funicello), and friends are having another fun day in the sun and surf (sound familiar?).  A parachutist, Bonnie (Deborah Whalley) lands in the ocean as a stand-in for singer Sugar Kane (Linda Evans) who then allows herself to be "rescued" by Frankie. The group visits"Big Drop's" (Don Rickles) skydiving club and meets his instructors, Bonnie and Steve (John Ashley), hinting that there will be some serious jumps later.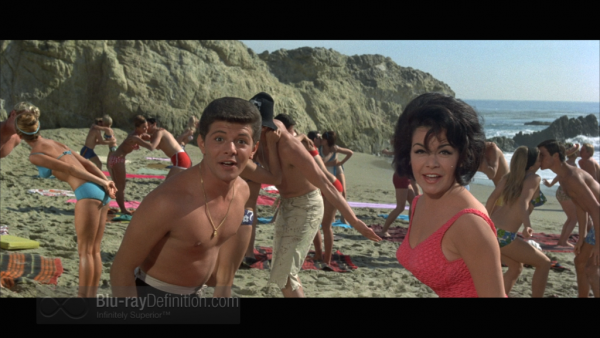 Bullets (Paul Lynde), Sugar's agent, stages another rescue event as Sugar's stand-in, this time the mermaid Lorelei (Marta Kristen), saves Bonehead (Jody McCrea) who has wiped out in the surf. The next day, Frankie and Dee Dee go skydiving as Bonehead returns to the beach and meets the 300-year old (!) Lorelei (who has sprouted temporary human legs). In the plane, Bonnie makes one more play for Frankie and when he turns her down, she deliberately rips her blouse but her plan to make Steve jealous backfires.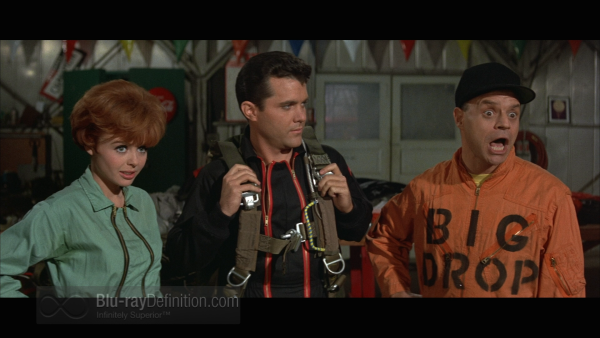 Eric Von Zipper's (Harvey Lembeck) motorcycle gang kidnaps Sugar who thinks that this just another publicity stunt and she goes along with plan. South Dakota Slim (Timothy Carey) spirits Sugar away.  Frankie and Dee Dee go on one last jump but they miscalculate and hit the water quite hard. Fortunately Steve dumps the plane and rescues Dee Dee while Lorelei saves Frankie from drowning.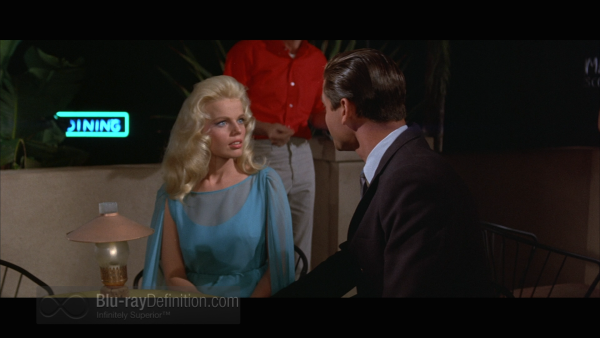 There is the now-expected battle royale between the bikers and the surfers, culminating with a "Perils of Pauline" sequence at South Dakota Slim's sawmill that brings everything to the usual "beach movie" happy ending. Director William Asher has gotten the formula for this cinematic genre down-pat and, with a few assists by Floyd Crosby's fast-frame camera work, Beach Blanket Bingo is another high-speed, high-octane cinematic exercise for teens and young adults alike.

Video Quality
[Rating:3.5/5]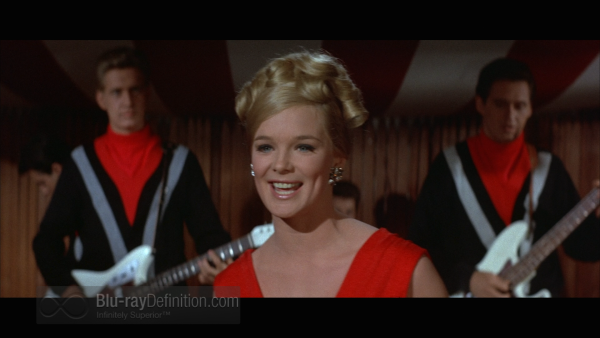 This is simply an excellent restoration effort of a 50-year old film. The colors are superb and the details mostly quite sharp. There are relatively few moments of blur and while the night scenes could have had darker blacks, their contrast is adequate.

Audio Quality
[Rating:3.5/5]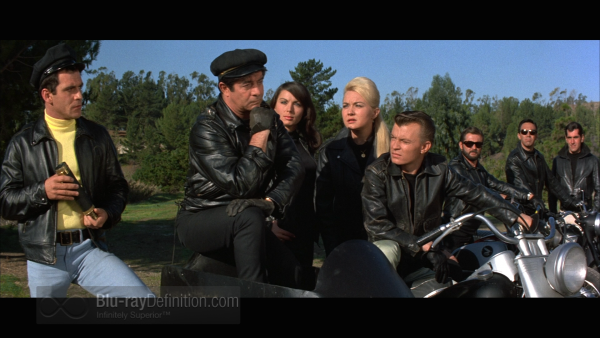 As expected, this mono soundtrack has a bit of distortion and compression. The vocal tracks, laid down separately are very good and full-bodied. Les Baxter again contributes a perky little score, nicely reproduced and the Linda Evans' lip-synched vocals were sung by the excellent sounding Jackie Ward.

Supplemental Materials
[Rating:1/5]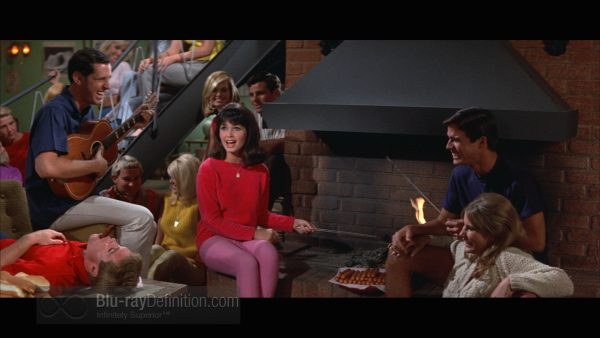 A theatrical trailer is the only extra.

The Definitive Word
Overall:
[Rating:3/5]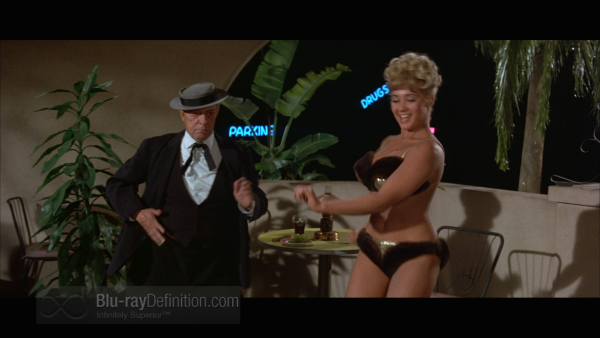 This film's title, outside of its alliteration, has very little to do with the story that follows. That said, the plots of most of these "beach movies" were quite basic, predictable and served primarily as vehicles for the copious singing and dancing that take place. An enjoyable plus is the intermittent cameo appearance of the legendary silent film actor Buster Keaton and his buxom sidekick, Bobbie Shaw. Beach Blanket Bingo is not the strongest entry in this series but remains, a half-century later, an enjoyable if not memorable watch.
 Additional Screen Captures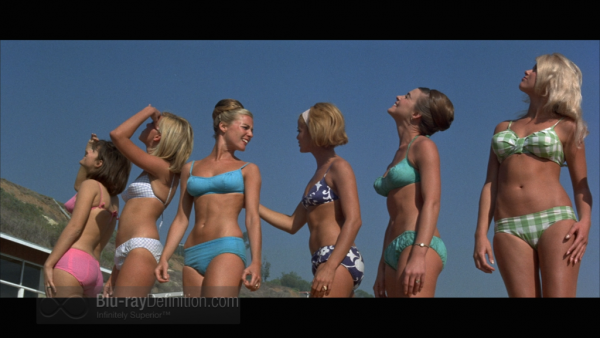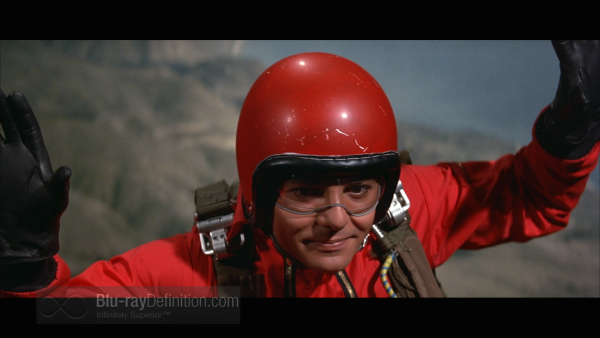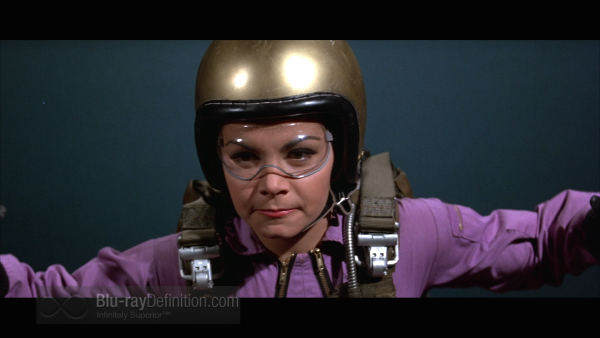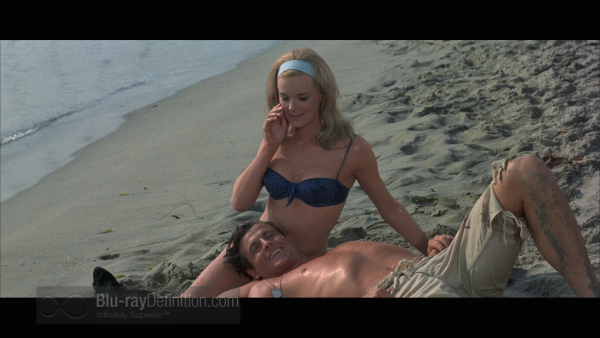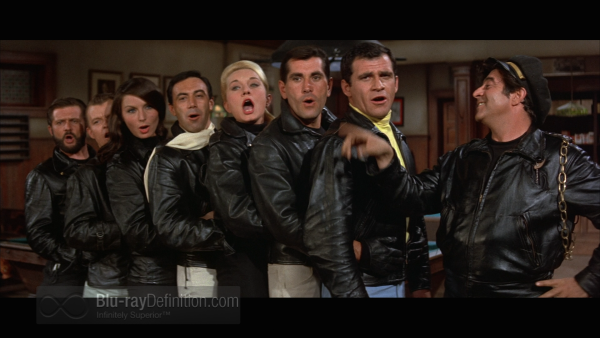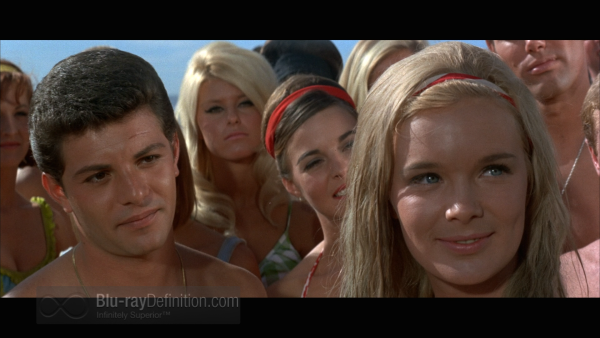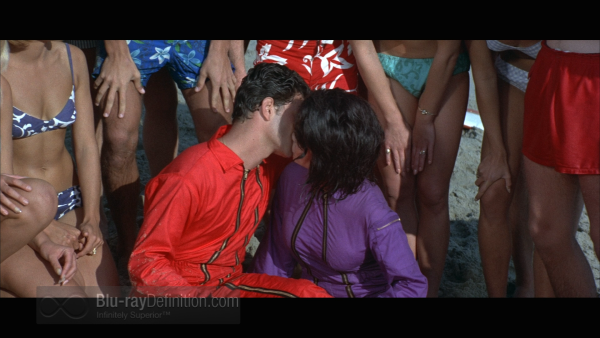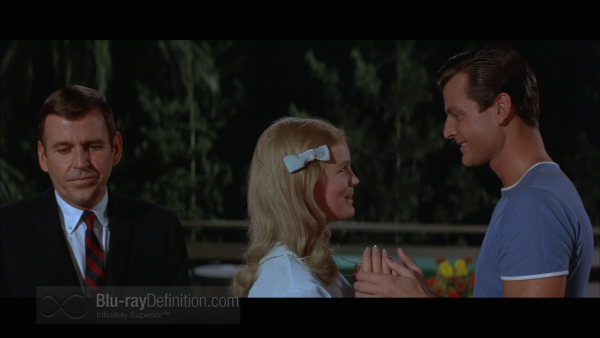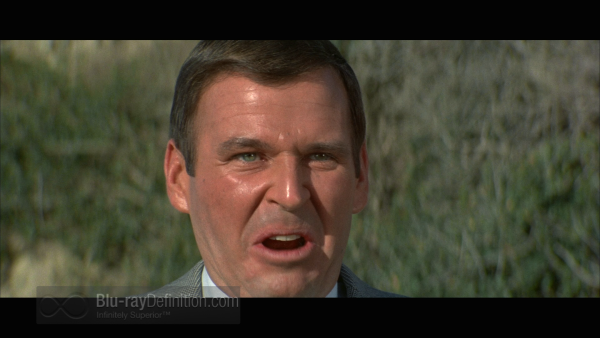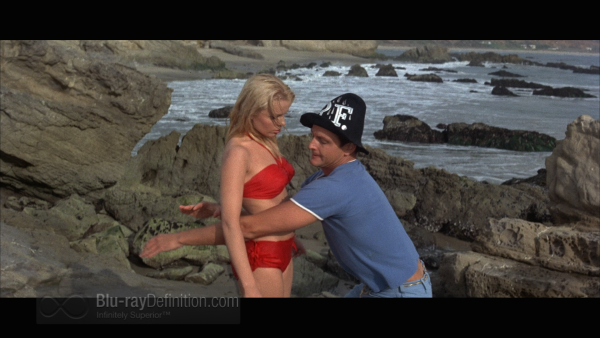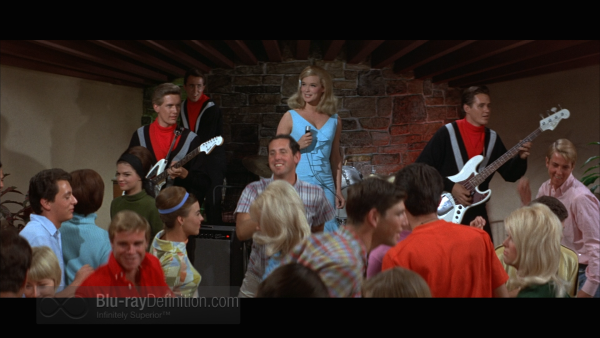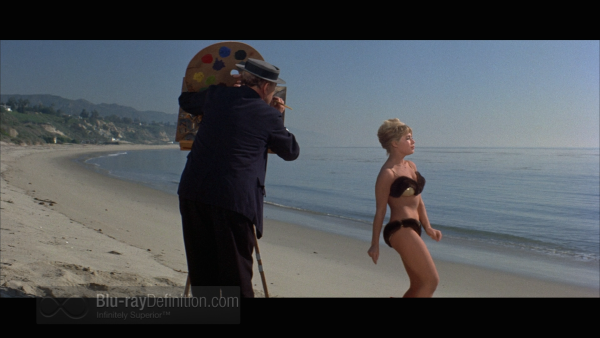 [amazon-product]B00R5TAV26[/amazon-product]