– –
The Film
[Rating:3/5]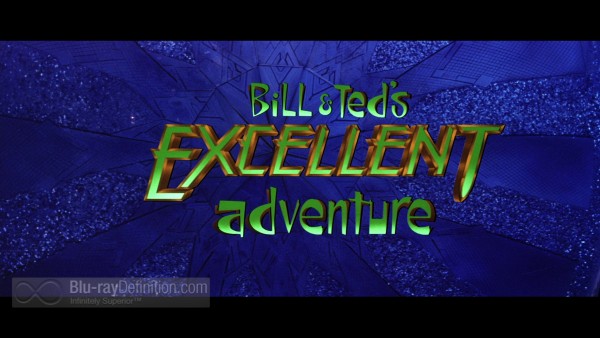 For years Keanu Reeves was saddled with the air-headed rock star wannabe character Ted he played in this little comedy that helped close out the 1980s. A quick-paced and amusing piece of pop culture silliness that was simultaneously a rallying cry for youths and a condemnation of the American educational system, the film followed its two titular characters on wild ride through history.
Bill (Alex Winter) and Ted (Reeves) desperately in need of a passing grade lest they flunk high school before graduation are granted one last chance at redemption by their demanding teacher (Bernie Casey). They have to put on an oral presentation about a historical figure and how he would be affected by the present day. Unlikely aid comes in the form of Rufus (George Carlin), a traveler from the future where the entire society is built around the music of Bill and Ted. Rufus' mission is help them finish their report on time and garner a passing grade, so he sets them off on a journey in a time capsule phone booth à la Doctor Who's TARDIS. The two gather up the historical figures Socrates, Billy the Kid, Joan of Arc, Sigmund Freud, Genghis Kahn, Napoleon , Beethoven, and even manage to hit on a couple of cute medieval princesses along the way before heading back to California in the present. A minor hiccup sets the lot of time travelers loose on San Dimas, which makes for some funny gags.
Surprisingly enough, George Carlin's appearances throughout the film offer the least comedic appeal. It's the silly banter between Bill and Ted that offers the most laughs. The film would spawn an unfortunate sequel in Bill & Ted's Bogus Adventure and even a short-lived animated TV series. Mostly, however, the Ted character (or is that "caricature") would hang around Keanu Reeves' neck like a noose until he was finally able to break free with his role as Neo in The Matrix a decade later.
Video Quality
[Rating:3/5]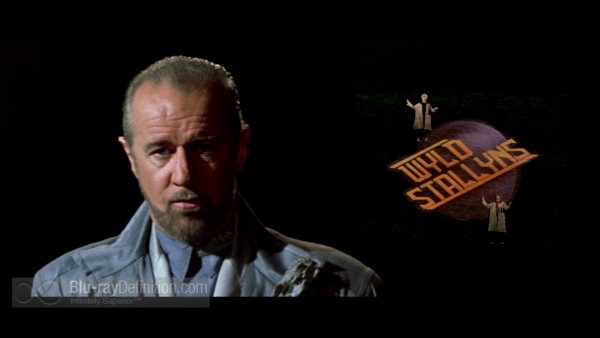 This is another middling MGM catalogue release. While this is hardly the worst we have seen from the studio, it doesn't come close to being reference quality for a catalogue release even with the film's vintage taken into consideration. There are a number of sequences where source damage becomes an obvious issue and too many times where detail is far too soft. Flesh tones aren't exactly spot on either, tending more toward the reddish side of the spectrum, but that could be a result of the overall saturated look of the film's generally candy-colored palette.
Audio Quality
[Rating:2.5/5]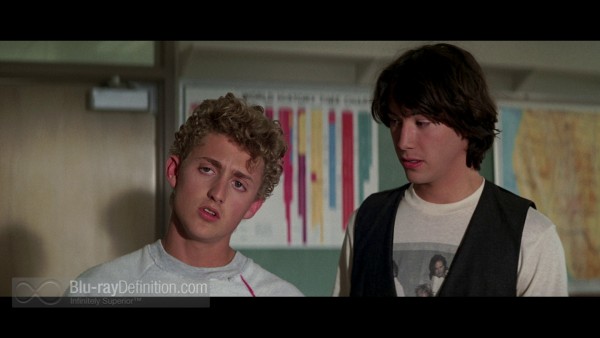 If you want a mix with really harsh sounding highs and something resembling a badly reprocessed Dolby 5.1 mix, then this is the mix for you. There isn't much else to say about this DTS-HD Master Audio 5.1 (48kHz/24-bit) track. There's also a Dolby 1.0 track provided for those Spanish speaking fans.
Supplemental Materials
[Rating:2/5]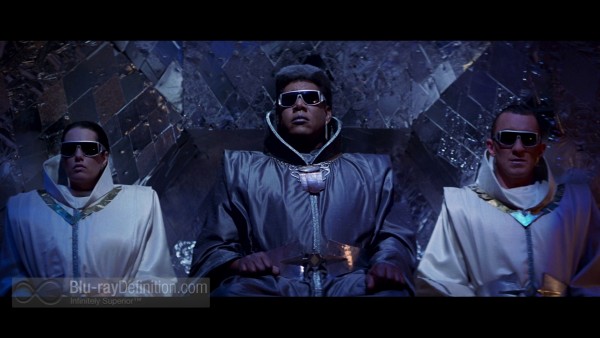 Everything here is ported over and in standard definition, even the trailer:
The Original Bill & Ted: In Conversation with Chris & Ed (1.33:1; SD; 00:20:13)
Air Guitar Tutorial with Bjorn Turoque & the Rockness Monster (1.78:1; SD; 00:13:14)
One Sweet and Sour Chinese Adventure to Go (1.33:1; SD; 00:23:08) – From the original animated series.
Radio Spots (00:02:51)
Theatrical Trailer (1.85:1; SD)
The Definitive Word
Overall:
[Rating:3/5]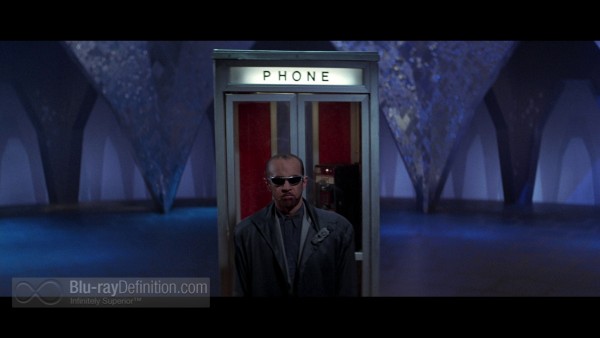 A humorous bit of absolute silliness, Bill & Ted's Excellent Adventure finally makes its way onto Blu-ray in a middling, but acceptable given the material, transfer from MGM. Pick this one up for a good 90-minutes of popcorn munching fun.
Additional Screen Captures
[amazon-product]B0093LE2OC[/amazon-product]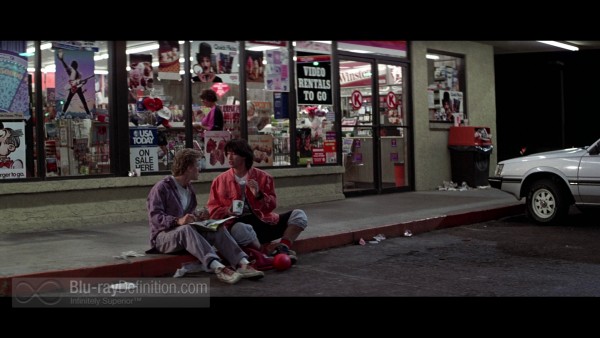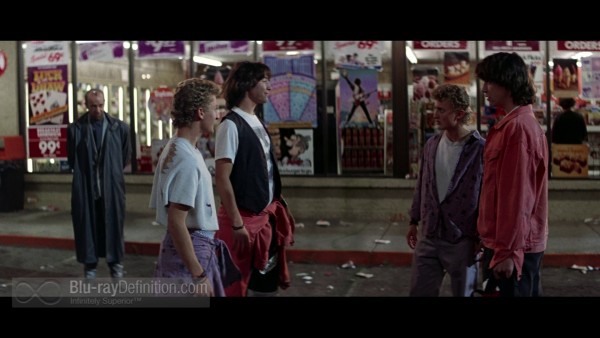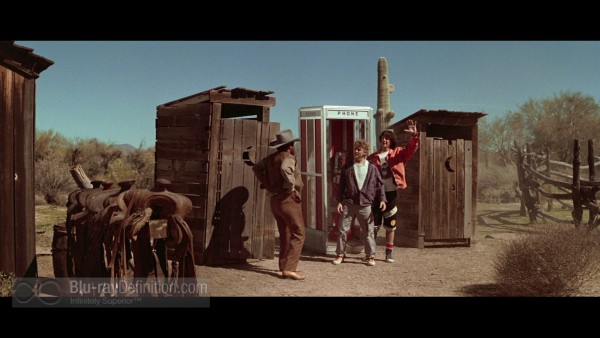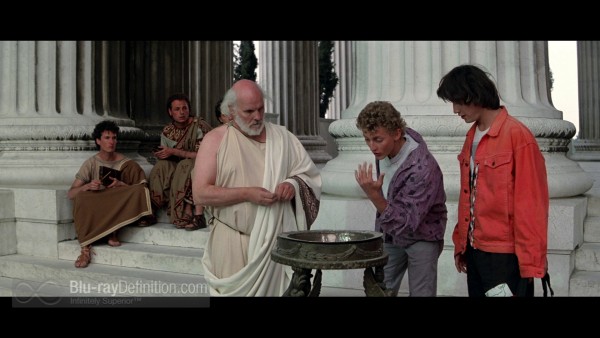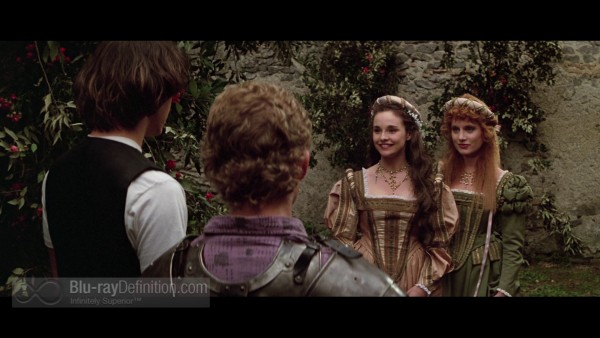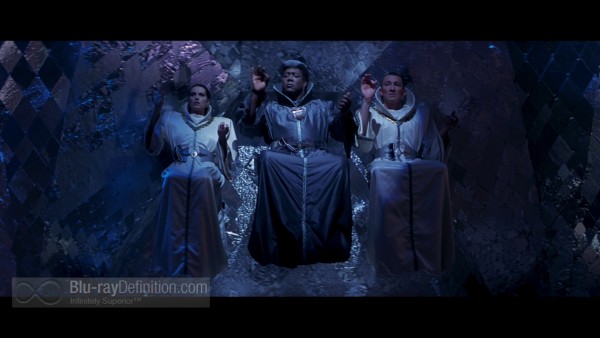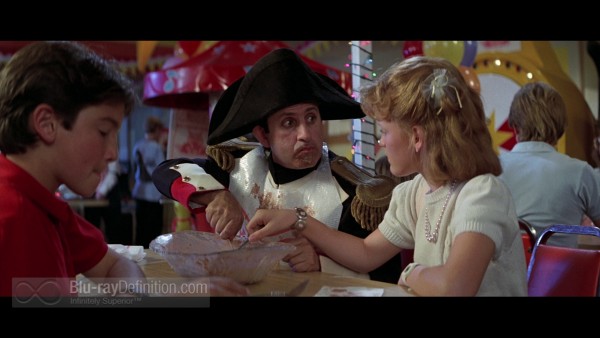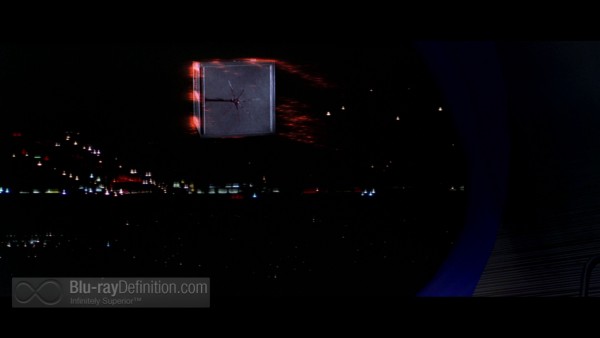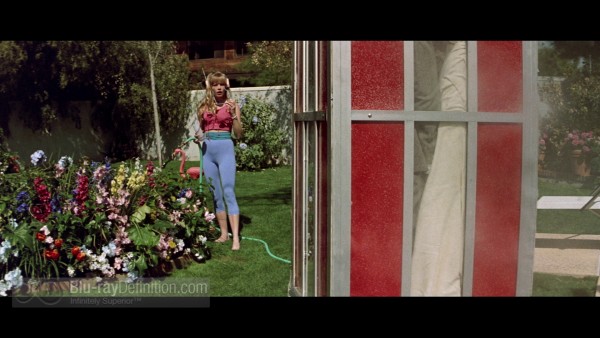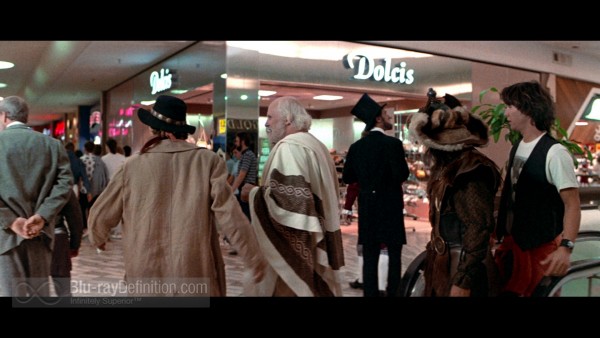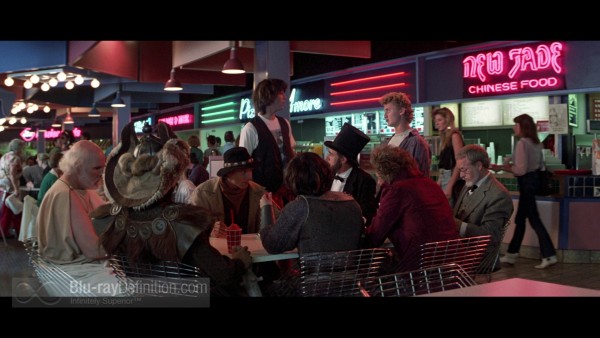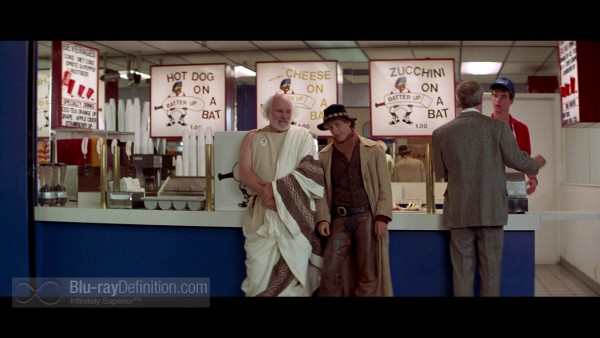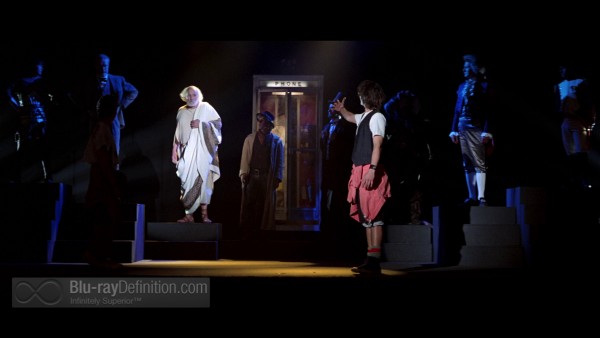 [amazon-product]B0093LE2OC[/amazon-product]