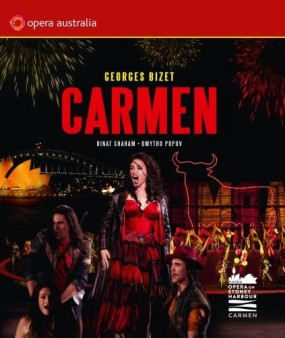 – –

The Performance
[Rating:4/5]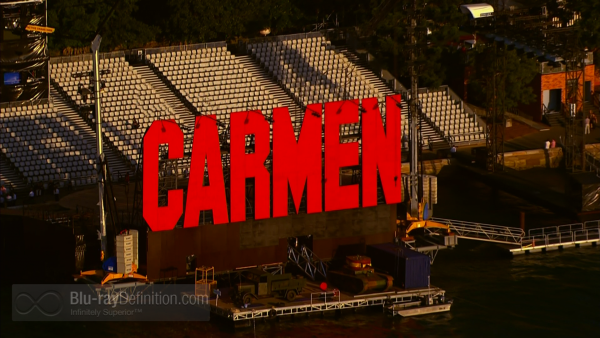 Georges Bizet's Carmen receives an exciting 2013 production from HANDA Opera on Sydney Harbour. Having previously reviewed an excellent La Traviata from this same venue, I already had high expectations for this Blu-ray.  The sets, props and costumes suggest an updating that mixes World War II and the present era.  This production features a young international cast (with a good helping of local Australian singers).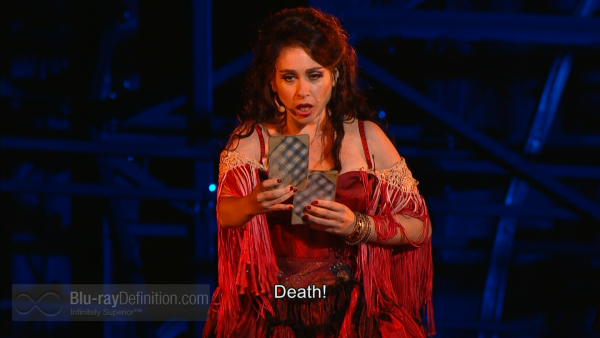 Carmen opens in military barracks in Seville. Michaela, a young country girl, (Nicole Car) is searching for her beloved, a soldier, Don Jose (Dmytro Popov). Matters become complicated when a cigarette factory worker, the gypsy Carmen (Rinat Shaham), decides to seduce Don Jose who must escort her to prison for attacking a co-worker. Jose lets her escape and is arrested for his mistake.
Carmen is now dancing in Lilias Pastia's tavern, and when Escamillo, a famed toreador (Andrew Jones) arrives with his entourage, sparks begin to fly. Carmen and her friends, Frasquita (Ariya Sawadivong) and Mercedes (Tania Ferris), are recruited to help a band of smugglers by distracting the customs officers. However, Carmen is waiting for the recently freed Don Jose but their affair is cut short by the sound of the military retreat. Carmen demands that Jose desert but, suddenly, Zuniga (Adrian Tamburini), Jose's commandant arrives looking to spend a little time with her. A fight ensues, broken up by the smugglers who take Zuniga outside and kill him. Now Don Jose must go away with Carmen.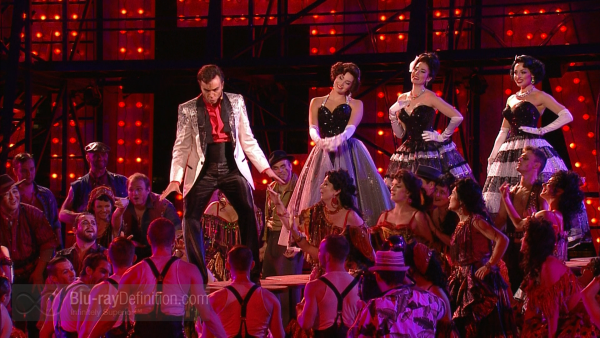 Several months pass in the smuggler's camp and Carmen has tired of Jose. Micaela arrives to find him but must conceal herself. Escamillo also arrives in search of Carmen and gets into a knife fight with Don Jose that Carmen eventually stops. The toreador invites Carmen to come to Seville and watch his next bullfight while Micaela entreats Don Jose to return home to visit his dying mother.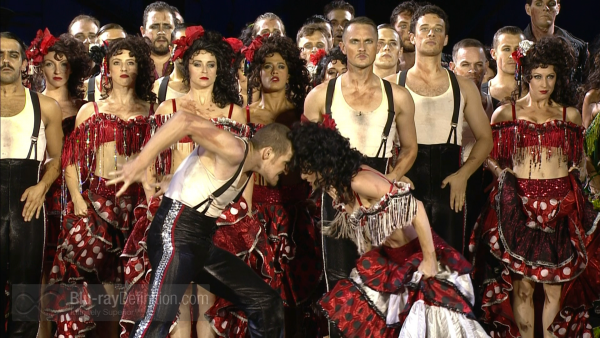 Finally, the moment of the grand bullfight in Seville has arrived. Escamillo and Carmen are lovers but there are rumors that Don Jose is hiding in the crowd. The former soldier confronts her and begs her to return to him. When she refuses, Don Jose kills her and gives himself up.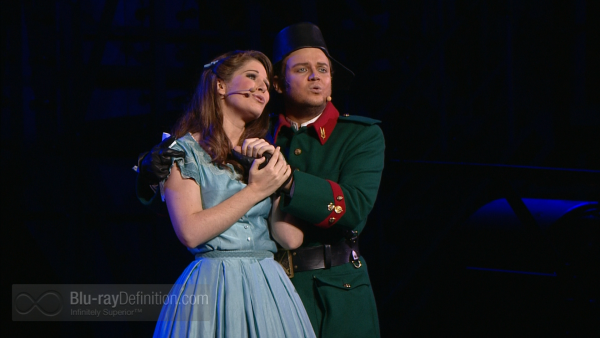 Carmen is all about love, lust, sex, betrayal, and the inescapable power of destiny. A successful production must convey all of these elements and this Sydney Harbour performance gets these points across most convincingly. Further, mezzo-soprano Shaham is the real deal, giving us a raw, sultry and sexy heroine, while her two male colleagues, Popov and Jones deliver mostly competent if not top-of-the-list performances. Conductor Brian Castles-Onion (love that name!) paces his Australian Opera forces nicely, never losing the pulse of this highly charged music.
Video Quality
[Rating:4.5/5]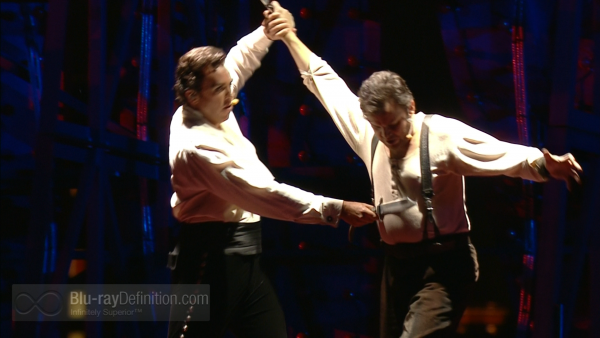 While the stage is mostly bare, except for a few props, you hardly feel shortchanged as the videography is simply superb. Colors are often deliberately garish, and the facial details are eye-popping, rather amazing for an outdoor performance with artificial illumination. Camera work is spot-on and perfectly coordinated with the extensive stage business.
Audio Quality
[Rating:4.5/5]
The sound engineers, taking on the challenge of a remote orchestra and head-miked singers, get the balances just right. The surround soundtrack adds a good bit of atmosphere and openness that is missing in the competent two-channel version.
Supplemental Materials
 [Rating:1/5]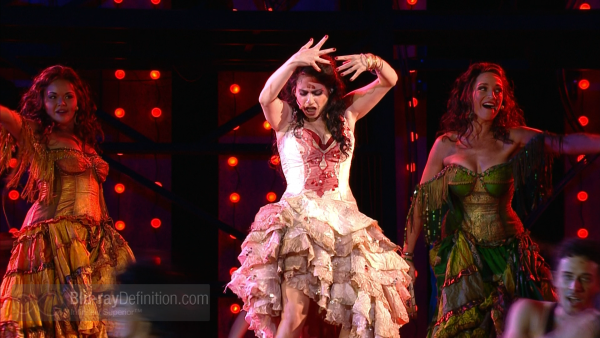 Disappointingly, all we are provided is a program booklet and a cast gallery.
The Definitive Word
Overall:
[Rating:4/5]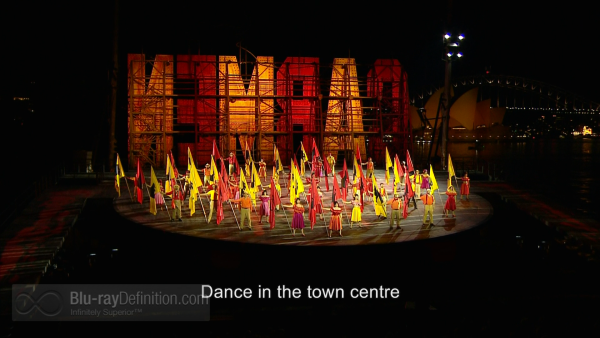 HANDA Opera at Sydney Harbour productions use the floating stage to great advantage and provide some technologically exciting moments, including some brilliant fireworks preceding the Act IV bullfight. This Carmen is visually stunning with great looking principal singers, including an Elvis-clone Escamillo.The real find for me was Israeli mezzo Shaham who simmers every moment that she is on stage. Unfortunately, this Blu-ray has very stiff competition, led by a Royal Opera House production with Jonas Kaufmann, Anna Caterina Antonacci, and conductor Antonio Pappano, a Metropolitan Opera performance featuring Roberto Alagna and Elina Garanca, and the 1984 film version with Placido Domingo and Julia Migenes. This, the newest entry in an already crowded field, will not take the top spot, but is certainly a thrilling one to watch.
Additional Screen Captures
[amazon-product region="uk" tracking_id="bluraydefinit-21″]B00FFYJHWI[/amazon-product]
[amazon-product region="ca" tracking_id="bluraydefinit-20″]B00FFYJHWI[/amazon-product]
[amazon-product]B00FFYJHWI[/amazon-product]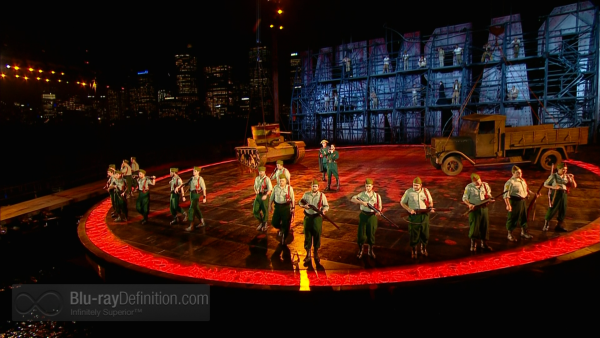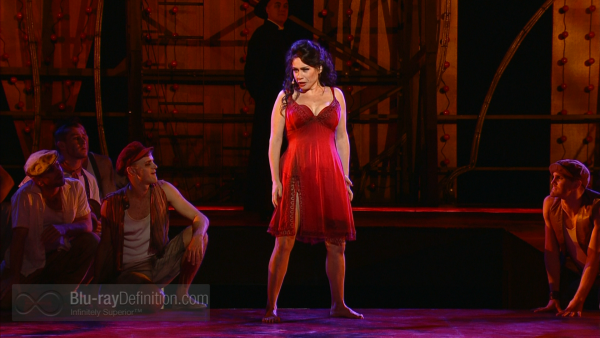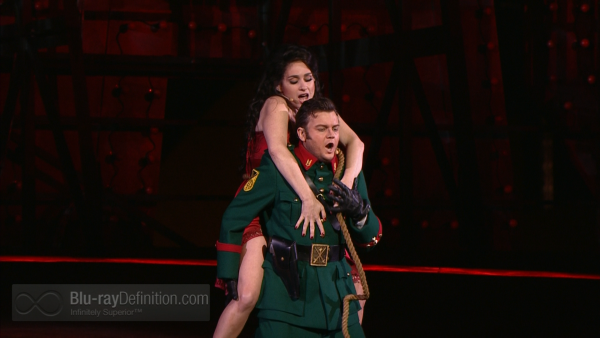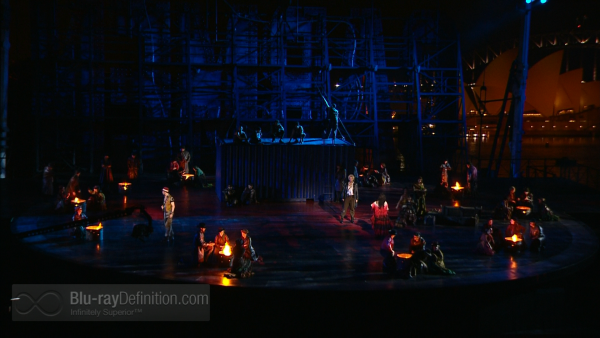 [amazon-product region="uk" tracking_id="bluraydefinit-21″]B00FFYJHWI[/amazon-product]
[amazon-product region="ca" tracking_id="bluraydefinit-20″]B00FFYJHWI[/amazon-product]
[amazon-product]B00FFYJHWI[/amazon-product]