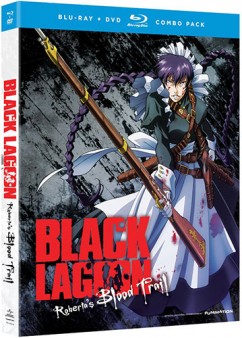 Mouse-over Cover Art for Details –

Click thumbnails for high-resolution 1920X1080p screen captures
(The below TheaterByte screen captures were taken directly from the Blu-ray Disc and losslessly compressed in the PNG format. There should be no loss of picture quality with this format. All screen captures should be regarded only as an approximation of the full capabilities of the Blu-ray format.)
The Series
[Rating:4/5]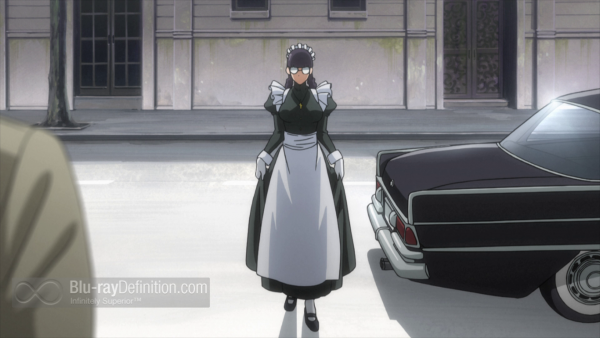 This OVA of the Black Lagoon series finds the assassin-cum-maid Roberta going on a bloody rampage to avenge her master and patriarch of the Lovelace family after U.S. Military forces assassinate him. Pulled into the fray, the Black Lagoon smuggling company are tasked by the new young master of the Lovelace family and his young maid to stop, or at the very least find, Roberta, and bring her back from the brink of madness. It proves a task that may be beyond the abilities of the noble Rock and his "gun", the sexy and hotheaded Revy.
A quick-paced, balls-out romp through the criminal underworld with so many twists involving government conspiracies, a whole bunch of shoot-outs, and gloriously animated violence, Black Lagoon: Roberta's Blood Trail is probably the best anime series along these lines since Noir, maybe better, since it's quick, to the point, and doesn't go off tangent with crazy backstories.
The animation, as always, is sublime, and, at times, frightening, particularly as Roberta's descent into madness reaches its nadir, and she sinks into the depths of her Ritalin-fueled manhunt. The characters of the Black Lagoon all move into unexpected areas, especially Rock, who comes to the fore as a far more formidable foe for the people in his way, a departure from his previous role as a more passive and a times weak character in need of saving.
Video Quality
[Rating:3.5/5]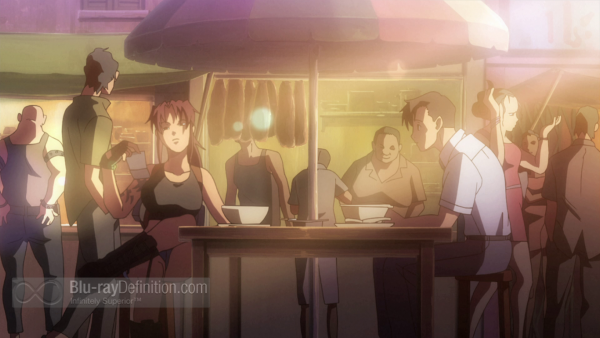 We are given rather average video quality in this AVC/MPEG-4 1080p encodement from FUNimation. The overall image is soft with plenty of video noise and banding to complain about. Nothing looks crisp or vibrant, though the latter has more to do with the palette of the production itself than the transfer.
Audio Quality
[Rating:4/5]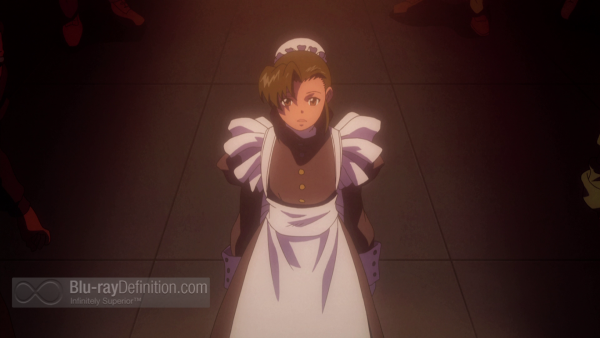 The original Japanese-language track is offered in Dolby TrueHD 2.0 stereo (48kHz/24-bit) alongside an English dub in Dolby TrueHD 5.1 (48kHz/24-bit). The Japanese track is a solid one with the clean dialogue and a good spread of sounds across the the channels, although it is mastered at a very low level. The 5.1 track in English is a bit less claustrophobic, though the English voice cast isn't as strong as the Japanese cast, given its dependence on stereotypical voice types. The mix is hardly an engulfing one either.
Supplemental Materials
[Rating:2/5]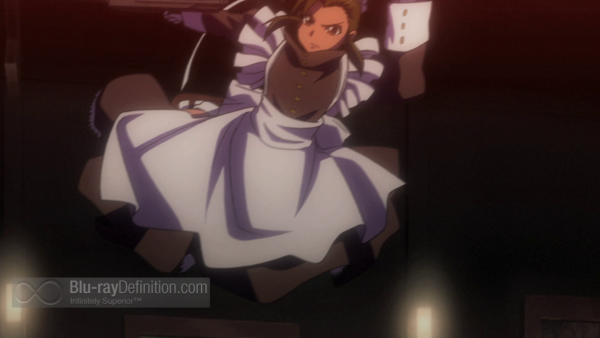 Not much here.
The supplements:
Textless Ending
U.S. Trailer
FUNimation Trailers
The Definitive Word
Overall:
[Rating:4/5]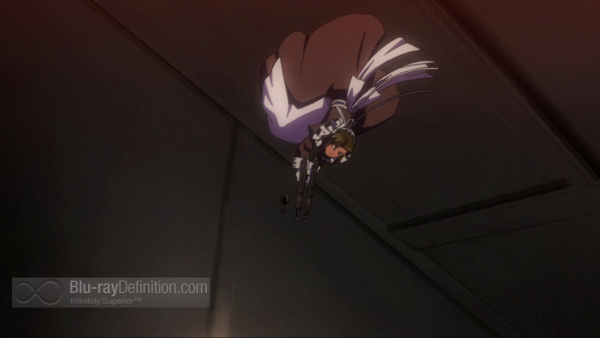 Roberta's Blood Trail is an awesome OVA for this franchise. The action thriller anime entices with riveting graphics, edge of the seat gunplay, and charismatic characters.
Additional Screen Captures
[amazon-product]B00CU6WBOU[/amazon-product]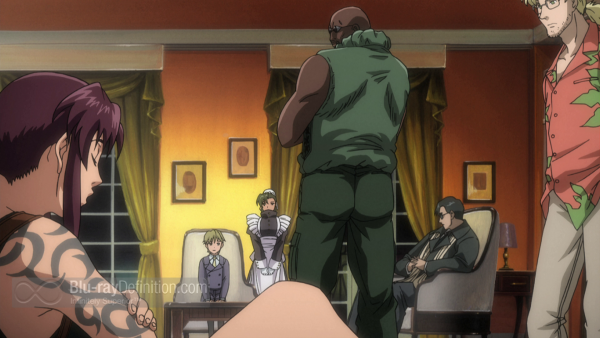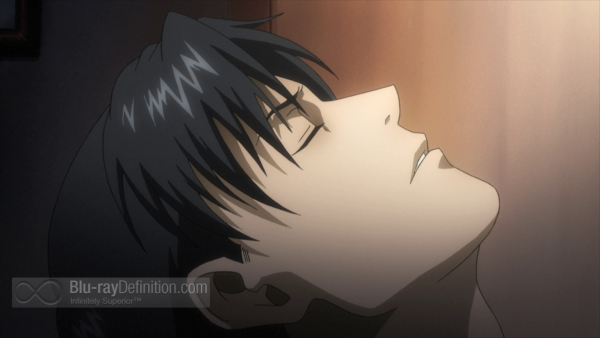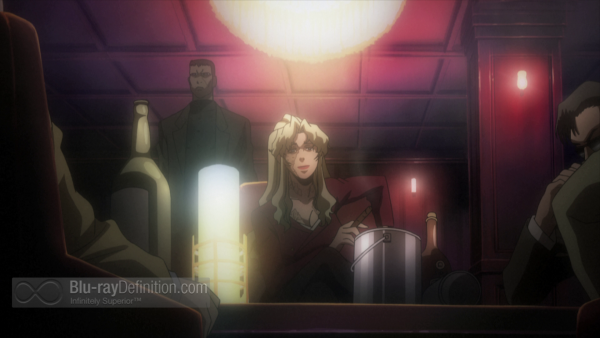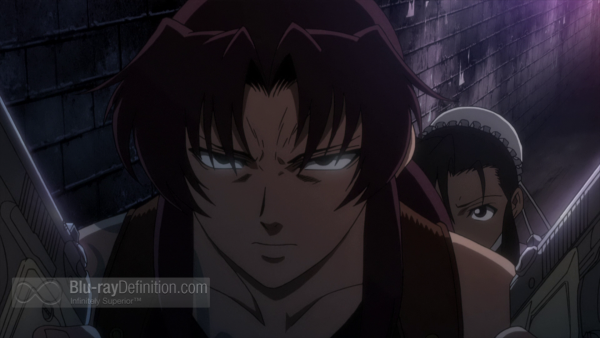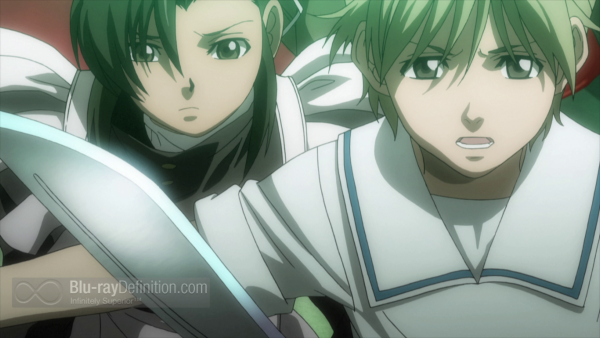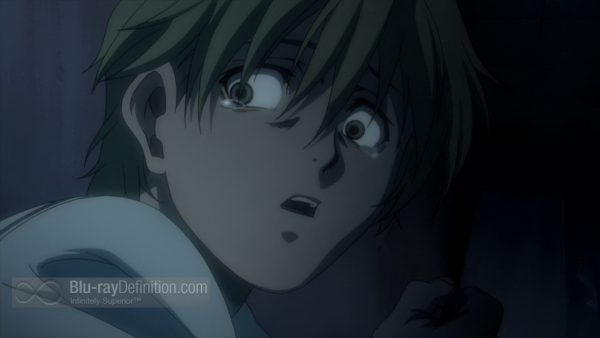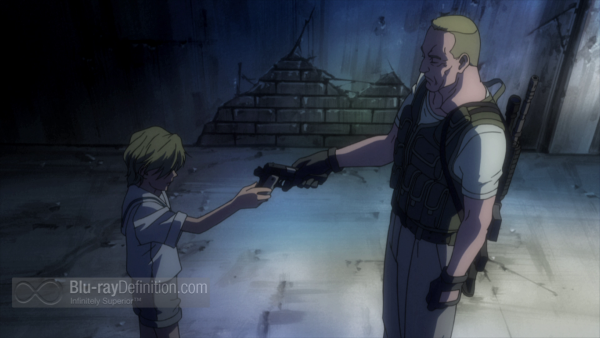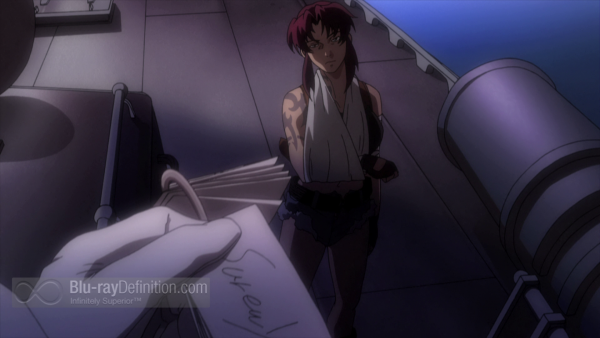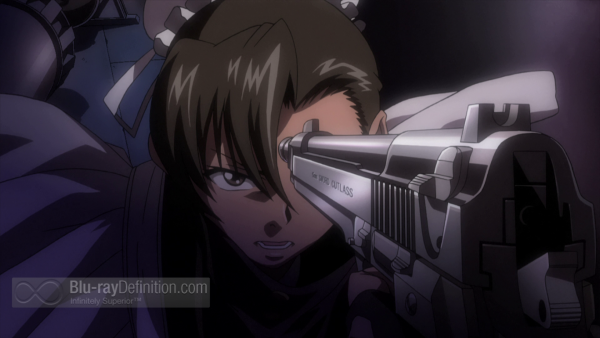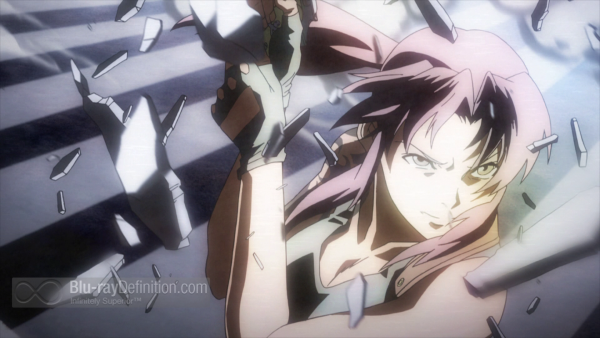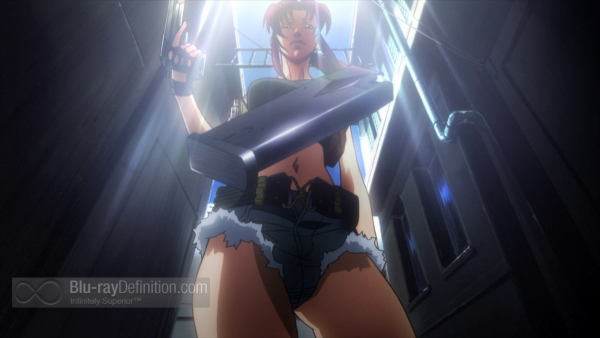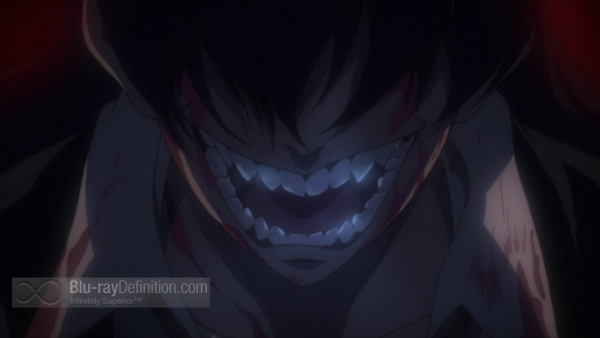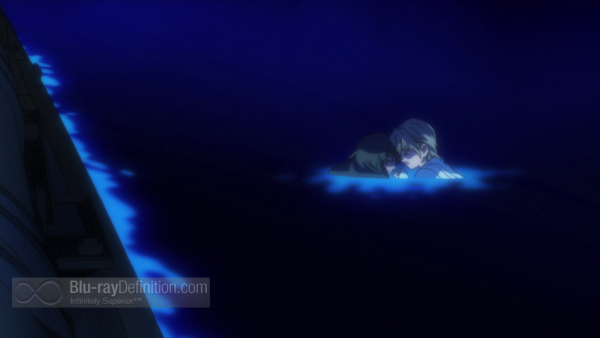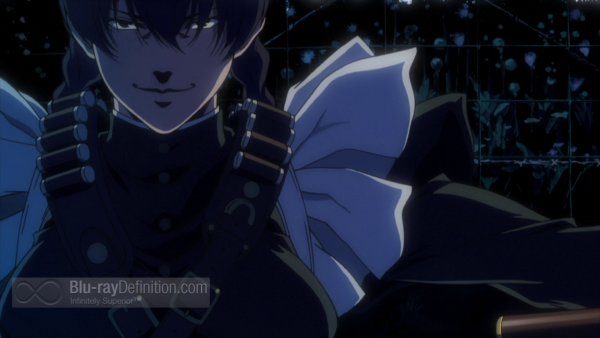 [amazon-product]B00CU6WBOU[/amazon-product]