– –

The Series
[Rating:3.5/5]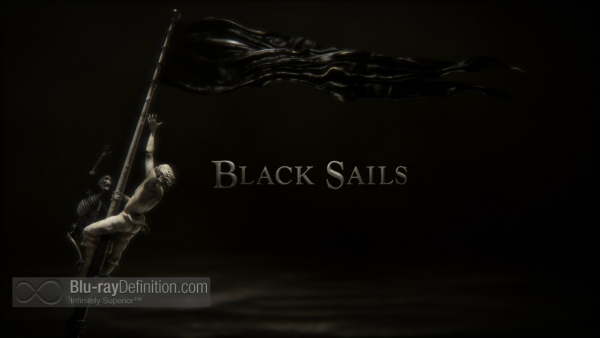 When Michael Bay's (Transformers: Age of Extinction) name is attached to a project as an executive producer, you know it going to be a bonanza, and the first season of the Starz network's pirate adventure/drama series Black Sails doesn't disappoint from a visual or action standpoint. Set on set on New Providence Island in the West Indies (with on location shooting in Cape Town, South Africa acting as a reasonable facsimile), the story acts as a prequel to Robert Louis Stevenson's novel Treasure Island and counts amongst its motley crew of grizzled and dangerous characters some real-life pirates of the 18th century, including the infamous female pirate Anne Bonny (Clara Paget), and the pirate captain Charles Vane (Zach McGowan). The primary story involves the ruthless Pirate Captain Flint (Toby Stephens) and his crew's hunt for the Spanish treasure galleon Urca de Lima.
Although Black Sails does oblige with its necessary premium cable nods to bawdy sex, nudity, and violence, it manages to muster up a somewhat more involving and layered story minus any cliched swashbuckling normally associated with pirates; wipe any memories of Johnny Depp and Pirates of the Caribbean out of your mind. These are rough seas where allegiances are constantly shifting, good guys turn bad, bad guys must sometimes become the heroes, and strange alliances are made.
Even so, in its first few episodes, Black Sails stutters off the starting line with too many unnecessary characters and subplots falling by the wayside, such as a sapphic love affair between the islands steel-fisted female boss who fences all the pirate's goods and controls the port, Eleanor Guthrie (Hannah New) and the whore Max (Jessica Parker Kennedy), which later has no real bearing on the plot. Or, oddly enough, when Max decides to turn away from Eleanor entirely and purposely subject herself to the cruelest humiliation and sexual tortures at the hands of Vane's pirate crew. These things add to the darkness and grit of the series, but are merely tangential to the ultimate plot and are merely gratuitous.
The series must be commended in its entirety on its visual and aural aspects, however. From the costumes to the CG-enhanced pirate ships and the roar of the seas, clank of the swords, the world created here is robust, grimy, and utterly believable in every way. All of it greatly enhances the enjoyability of the show, especially once we reach the much more concise and well-tuned second half of the season that gets to the point of it all, the treasure, the desperate need to stay alive and out of government hands, and a longing for freedom.
Video Quality
[Rating:5/5]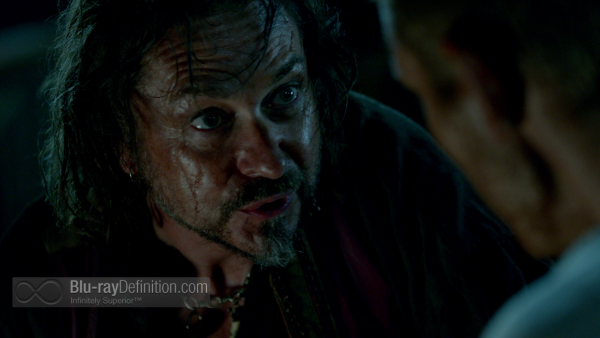 A beautiful 1080p AVC encodement of Black Sails is offered up on Blu-ray. Every intricate detail of the grimy, disheveled and threadbare pirate's' clothing and stubble on their faces, or smooth contour on the gorgeous ladies once they disrobe from their layered dress can be clearly made out in what is an image rich in mid- and earth tones, deep blacks, nuanced shadows and powerful contrast.
Audio Quality
[Rating:5/5]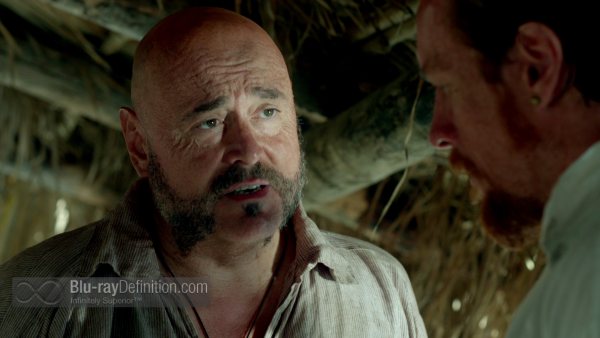 A lushly mixed Dolby TrueHD 7.1 (48kHz/24-bit) soundtrack is supplied by Starz/Anchor Bay that is perfectly balanced, picking up all the slight atmospheric effects of things like a burning fire, footsteps on wooden floors, or the din of the islands. On the high seas, the flutter of waves against the ship, or the clank of swords pull us into the midst of the action while the dialogue remains full and clear.
Supplemental Materials
[Rating:1.5/5]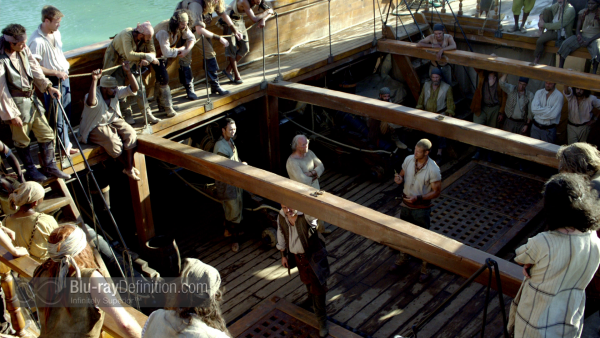 While at first glance the supplements may seem like a lot, they are all rather brief and merely very promotional, EPK-type materials, light on information and heavy on back patting.
Digital HD UltraViolet
Black Sails: An Inside Look (1.78:1; 1080p/24; 00:09:03)
Dressed to Kill (1.78:1; 1080p/24; 00:01:44)
Pirate Camp (1.78:1; 1080p/24; 00:02:23)
Folklore is Finished (1.78:1; 1080p/24; 00:03:26)
A Place in History (1.78:1; 1080p/24; 00:01:32)
Building the Behemoth (1.78:1; 1080p/24; 00:03:05)
The Definitive Word
Overall:
[Rating:4/5]
Overall this fine looking series offers a great adventure with some good drama in its first season, one with a few surprises, but it's a series that could be improved upon. Let's see how it goes in season two. (A third season has already been picked up as well).
Additional Screen Captures
[amazon-product]B00E1LSX44[/amazon-product]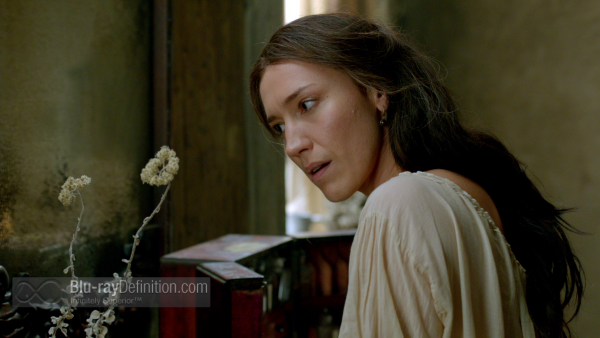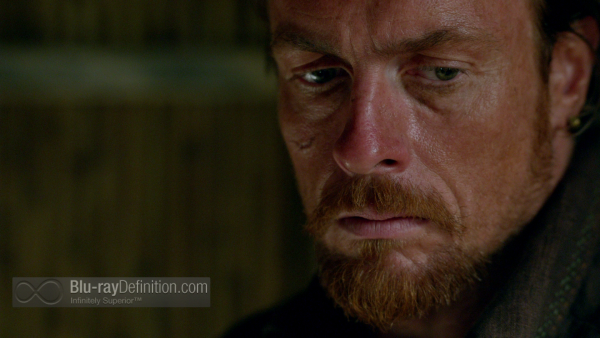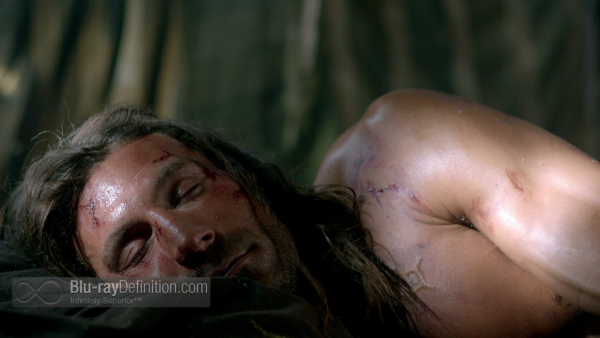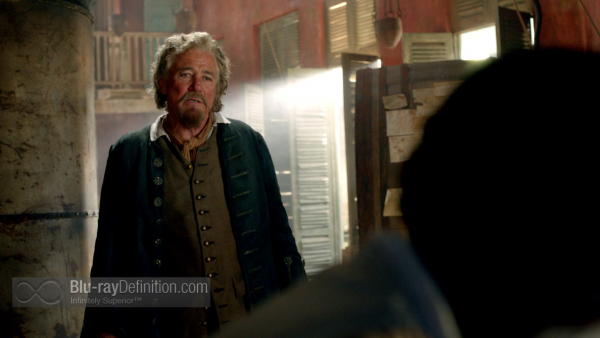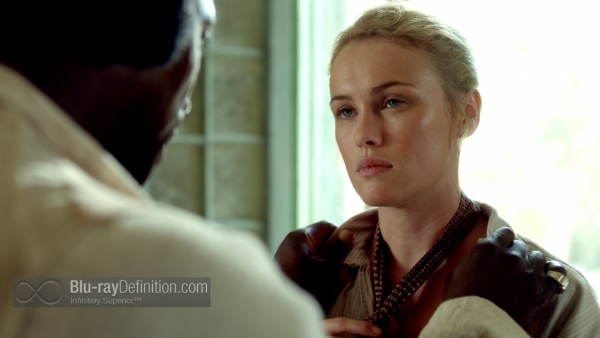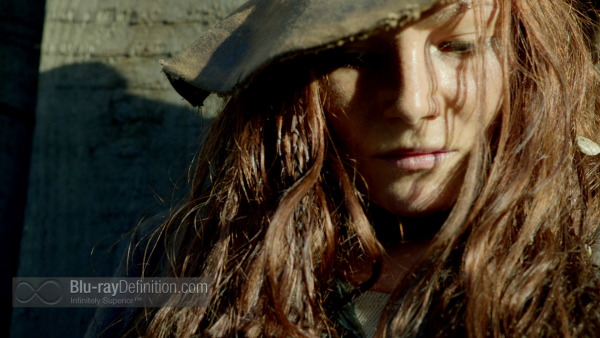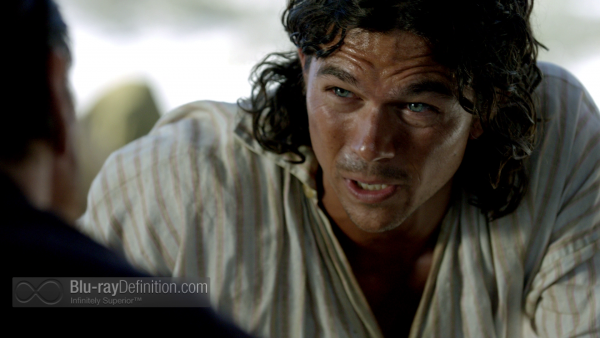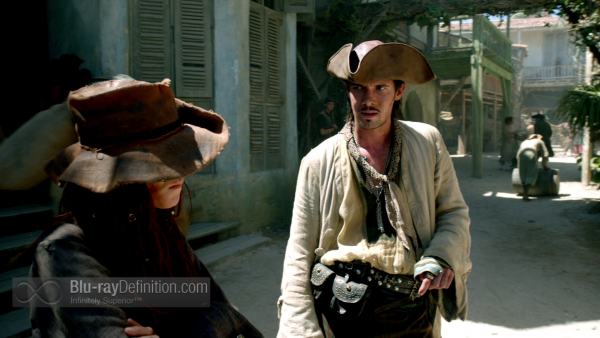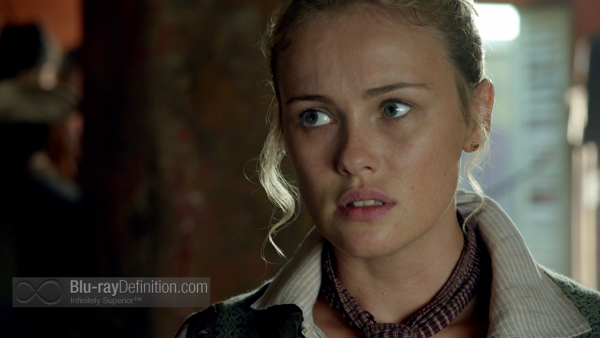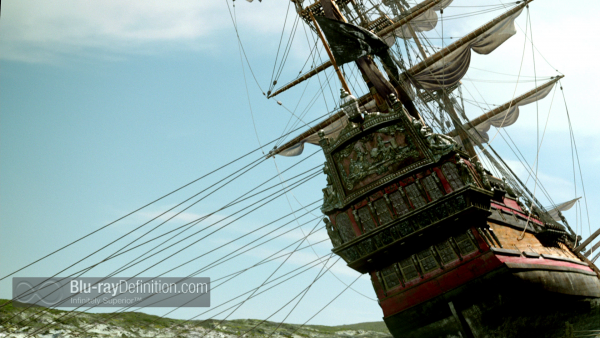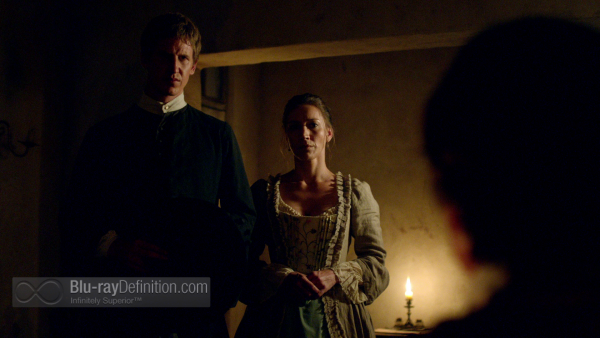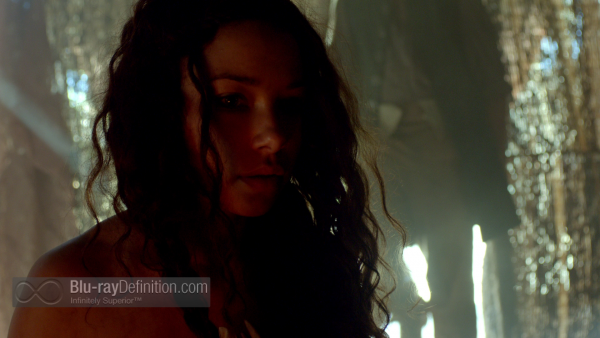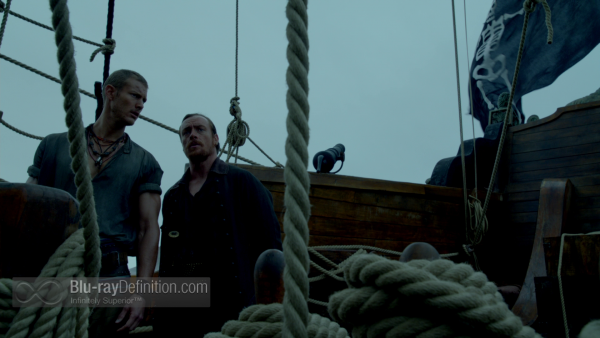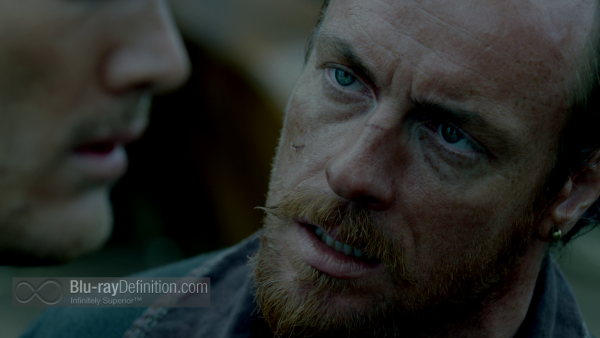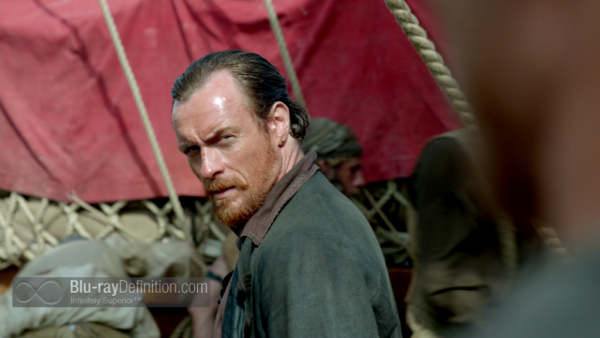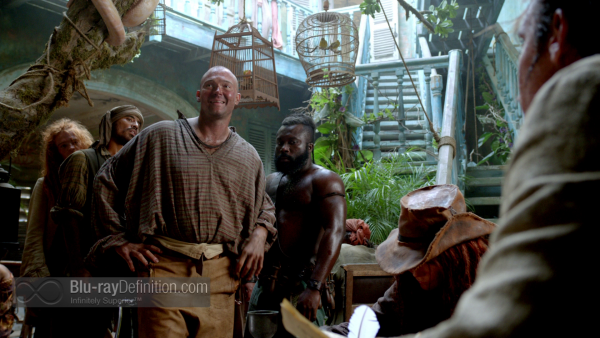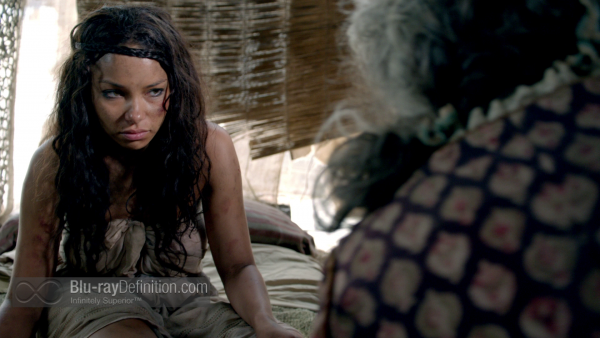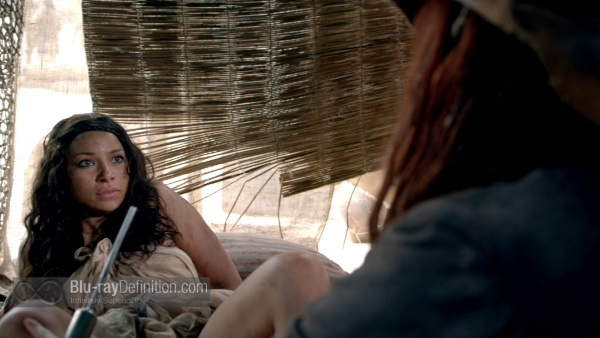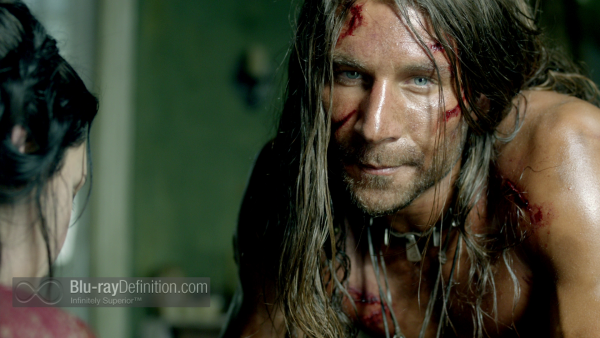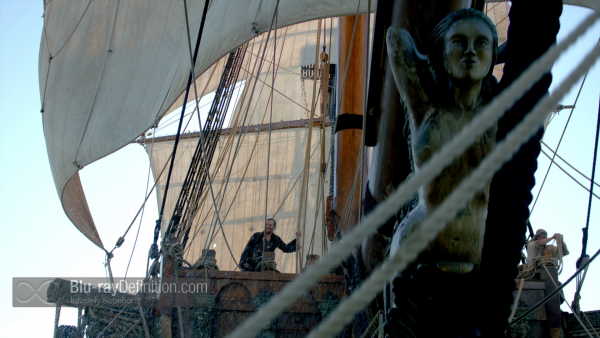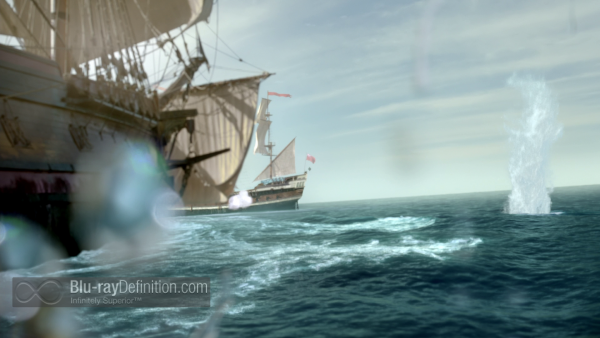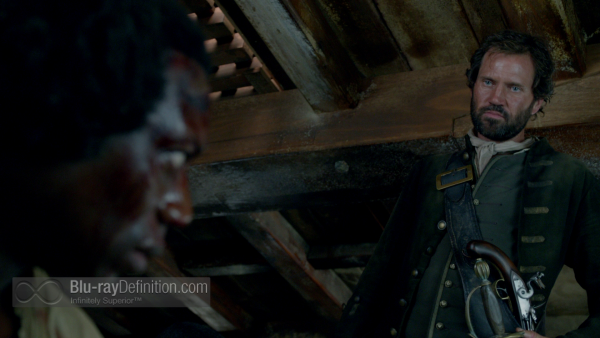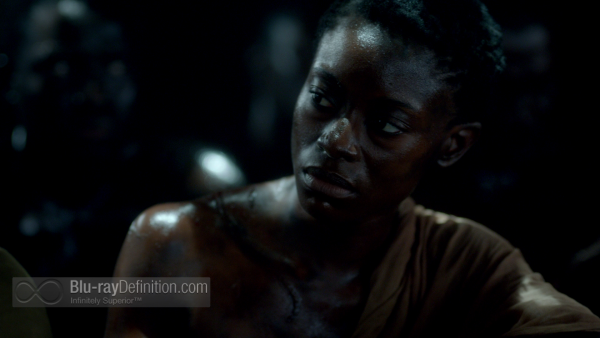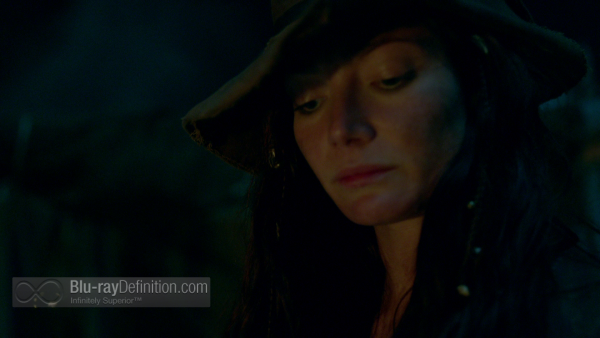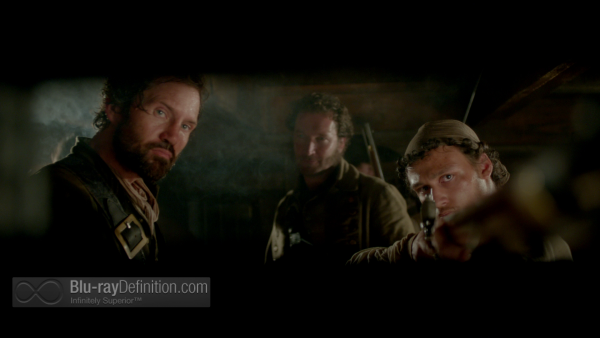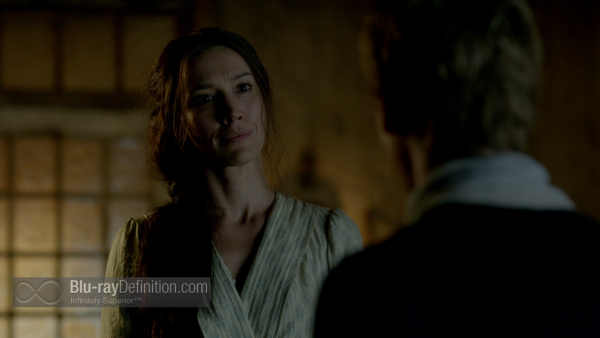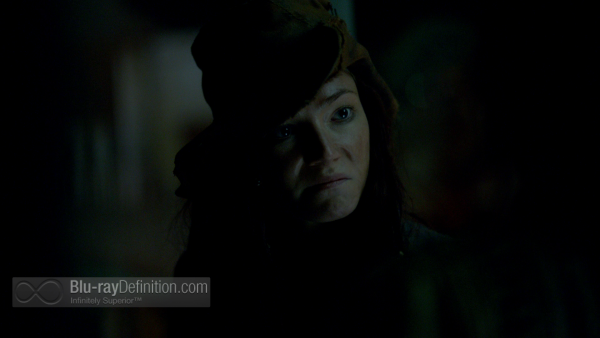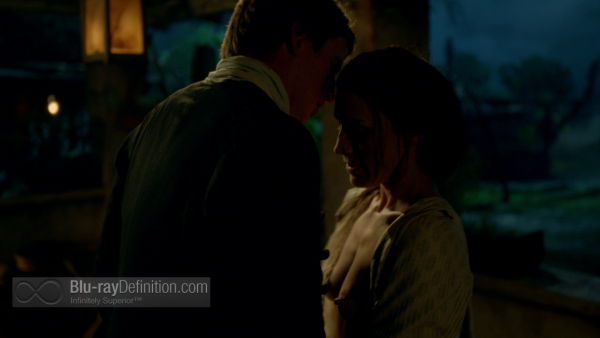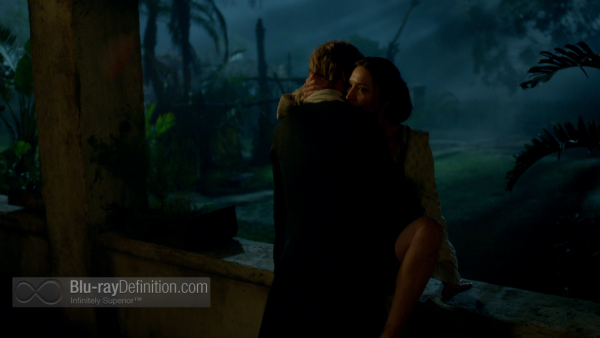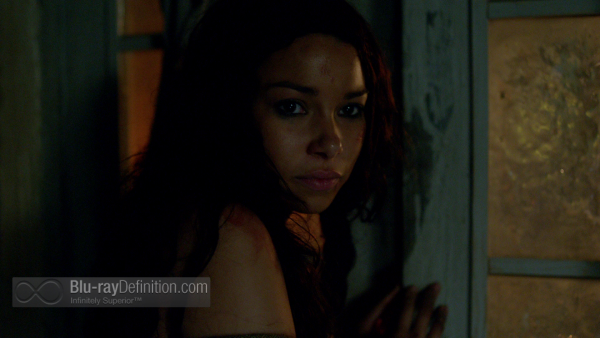 [amazon-product]B00E1LSX44[/amazon-product]