– –

The Film
[Rating:3/5]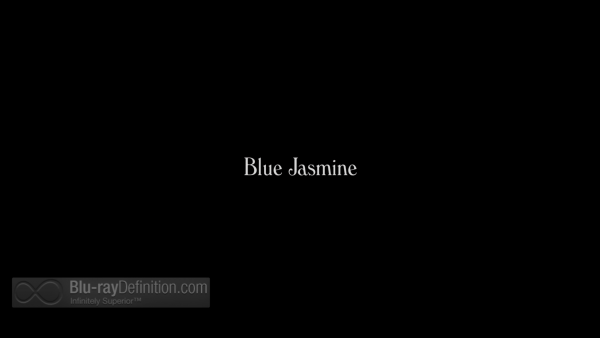 Woody Allen has been concentrating a lot in his later years on Europe, writing and directing such films and Vicky Cristina Barcelona, Midnight in Paris, and To Rome With Love, all set in the "Old World" and with a distinctive European feel. In fact, even his next film is set to be about the Brits. With Blue Jasmine, however, he once again sets his sites on America, but he turns from his beloved New York City to San Francisco. This may not be such a good thing, because Allen doesn't feel quite comfortable, ironically. He can travel overseas and manage to feel revitalized, but coming back "home" and going out of state, seems to have left him as confused as this screenplay he has penned.
We start off in Blue Jasmine with the main character, Jasmine (Cate Blanchett, who recently won a Golden Globe for her performance here) babbling on about her life with her ex-husband, a "wolf of Wall Street" type named Hal (Alec Baldwin), to a captive fellow passenger on an airplane. The recently divorced New York socialite is now heading to her sister Ginger (Sally Hawkins) to try to get her life back in order after losing everything that includes her husband and her fortune. Ginger is a grocery bagger with an ex-husband named Augie (Andrew Dice Clay) who despises Jasmine and her ex-husband Hal for swindling him out of his money. Meanwhile, Ginger's new boyfriend, Chili (Bobby Cannavale), is a hit-tempered mechanic who doesn't quite like Jasmine from the get-go. Jasmine's re-appearance in Ginger's life (she had nothing to do with her before she lost all her wealth) does nothing more than stir up trouble, especially as she continues her slide into self-medicating, Xanax-popping, vodka swilling, and supposed self-improvement. The latter involves online computer courses and hunting for a rich husband. She finds herself a wealthy man (Peter Sarsgaard) with political ambitions, but blows her chances by lying about who she really is and her personal life.
Allen reveals the whole truth about Jasmine and the kind of person she really is through flashbacks to her life back in New York with her corrupt and philandering ex Hal, but these flashes are often jarring and poorly delineated between the past and present. It seems as if Allen were trying to impress upon us, through this flashback technique, that Jasmine herself was having difficulty distinguishing between past and present, hallucination and reality. It's far less compelling than the interactions going on between the characters in the present, however. Too bad Allen didn't just stick with that story alone. The sibling rivalry between Jasmine and Ginger or, rather, Jasmine's ability to manipulate Ginger at will even in her unhinged state of mind seems much more powerful. Another interesting angle, and one very reminiscent of A Streetcar Named Desire (in fact, the whole scenario is reminiscent of that play/film) is the tension between Chili and Jasmine that feels almost sexual, verging on violent. Woody Allen never feels comfortable with allowing the story to go to these much darker places.
The result, here, is that by the time we reach the end of Blue Jasmine —  despite the chaotic, edgy performance from Cate Blanchett that is truly worthy of the award she received — nothing has been resolved between any of the characters. We don't really know what will happen with Jasmine, based on the rather strange, open-ended ending that loops back to an incident with Jasmine alluded to earlier in the film. It leaves us feeling cold, frustrated, and only mildly entertained by Blanchett's brilliant performance and Allen's obvious command of the cinematic format that was harmed here only by a lackluster screenplay.
Video Quality
[Rating:4.5/5]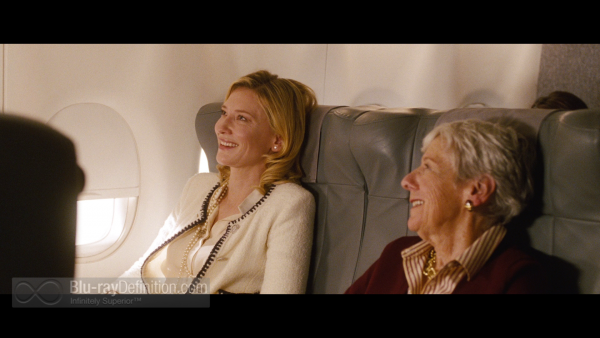 Blue Jasmine was filmed on the high speed Kodak Vision3 500T 5219 35mm film stock in Super 35 (3-perf) format. The resulting image is crisp, with good textures, lifelike color saturation, strong contrast and beautiful flesh tones. The AVC/MPEG-4 1080p encodement on Blu-ray stays out of the way, preserving the natural grain, which is thinly layered, and does not show any noise or compression issues.
Audio Quality
[Rating:4/5]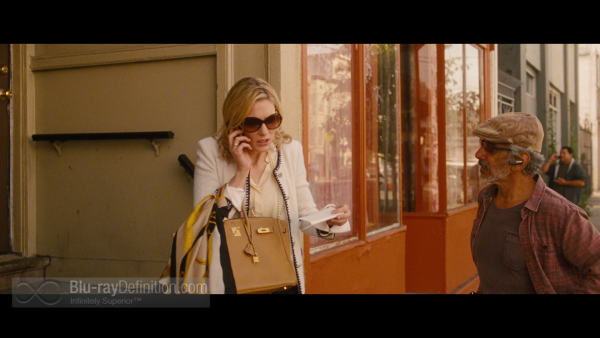 A straightforward yet enjoyable lossless English DTS-HD Master Audio 5.1 (48kHz/24-bit) soundtrack is included. The surrounds carry subtle atmospherics with the bulk of the sounds being supplied by the front three channels. Little low end extension is heard, but it isn't really needed, not even for the excellent jazz score. Dialogue is conveyed without reproach.
Supplemental Materials
[Rating:2/5]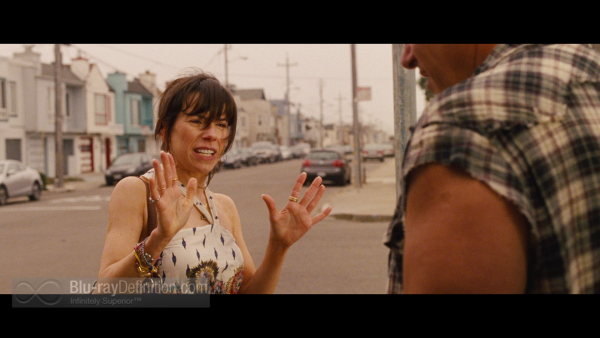 We get a typically sparse Blu-ray release of a Woody Allen film here with Blue Jasmine. Notes from the Red Carpet is brief, and only offers some EPK-type interview segments. The Cast Press Conference will be of the most interest, but is still rather light.
The supplements:
Digital HD UltraViolet
Notes from the Red Carpet (1.78:1; 1080i/60; 00:05:52)
Blue Jasmine Cast Press Conference (1.78:1; 1080i/60; 00:24:58)
Theatrical Trailer (2.35:1; 1080p/24; Dolby Digital 5.1)
The Definitive Word
Overall:
[Rating:3.5/5]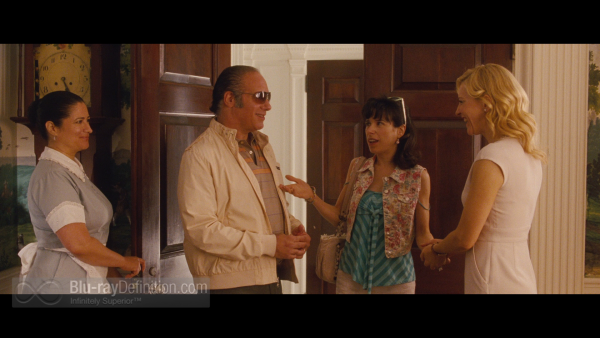 Blue Jasmine is billed as a comedy/drama. It's heavy on the drama and really lacking some of the wit we've come to expect from Woody Allen. The screenplay is also a little confused and misses many opportunities to focus in on some of the more interesting aspects of the plot. It is saved by the masterfully neurotic performance by Cate Blanchett and Allen's unchallenged ability to put together a film and squeeze out performances from a cast of players that work, even when the material isn't quite up to snuff.
Additional Screen Captures
[amazon-product]B00G7QPYX4[/amazon-product]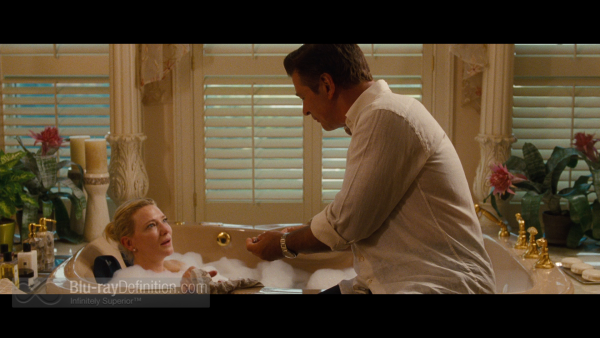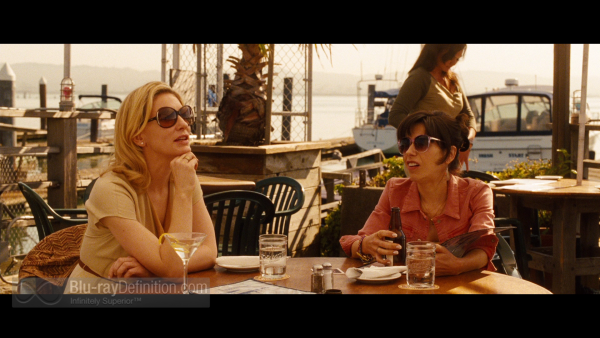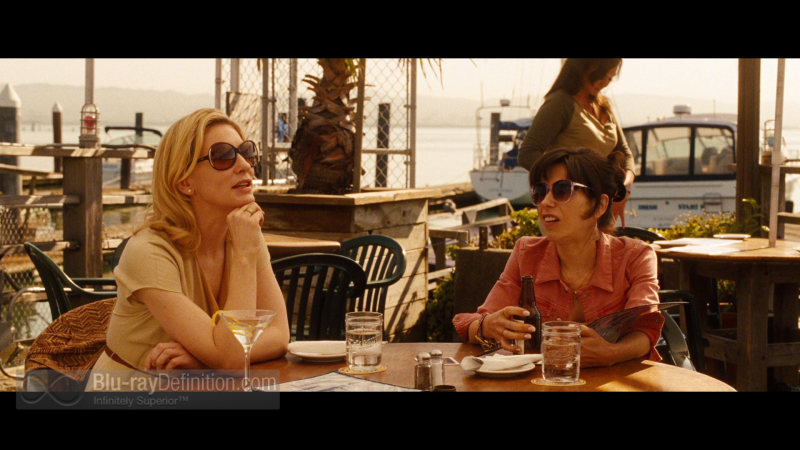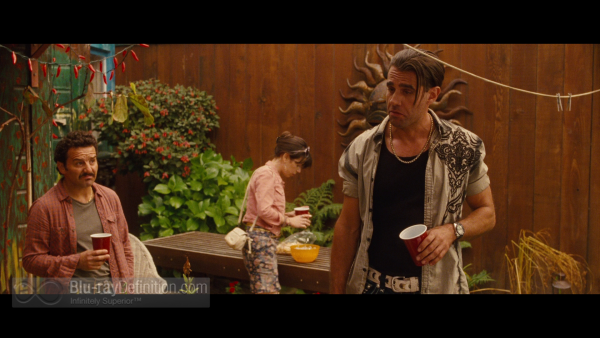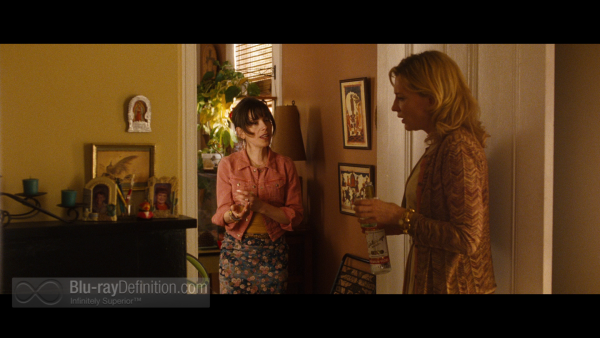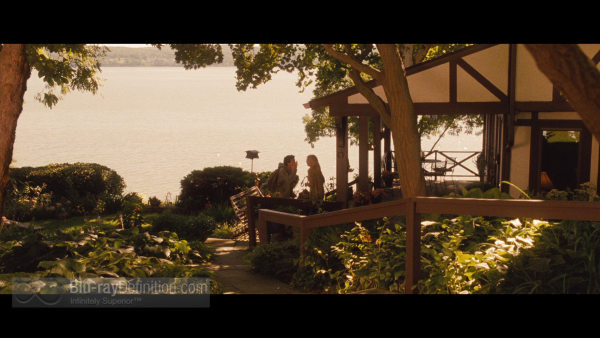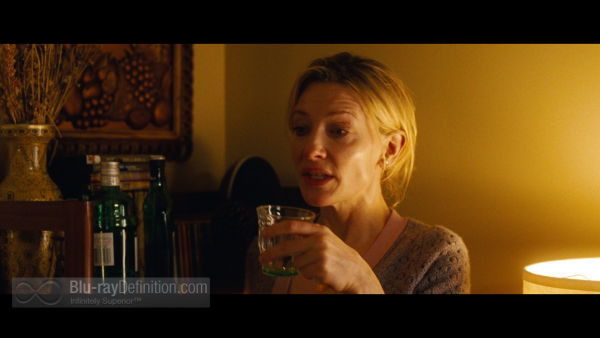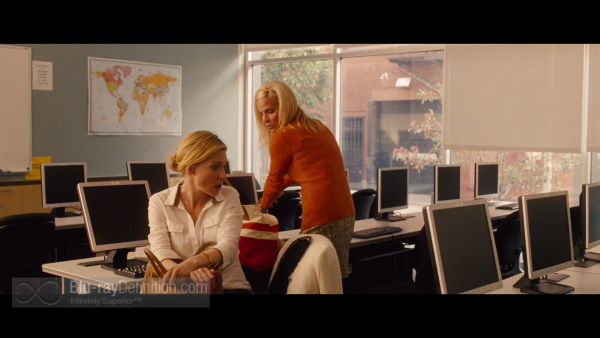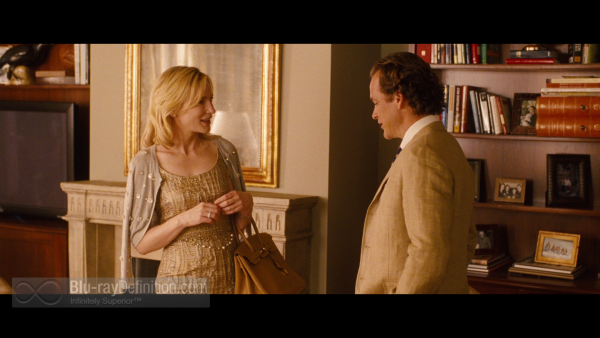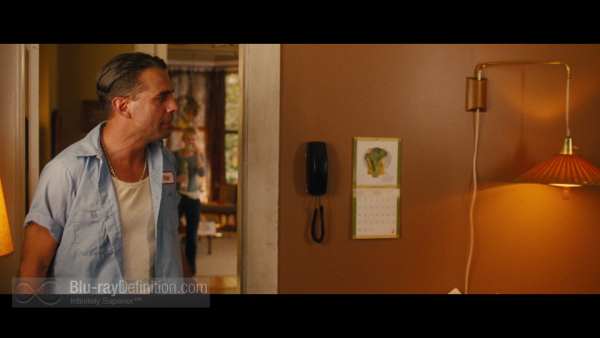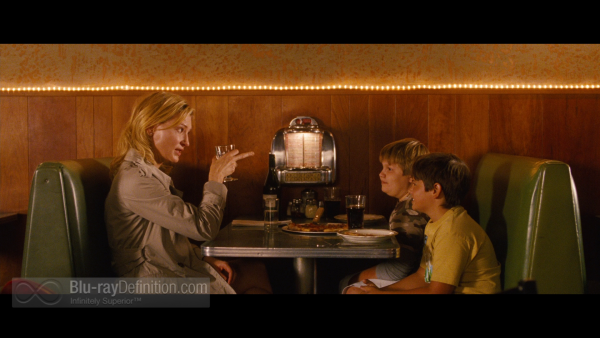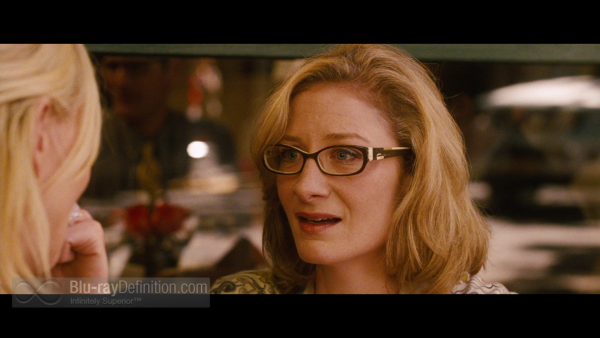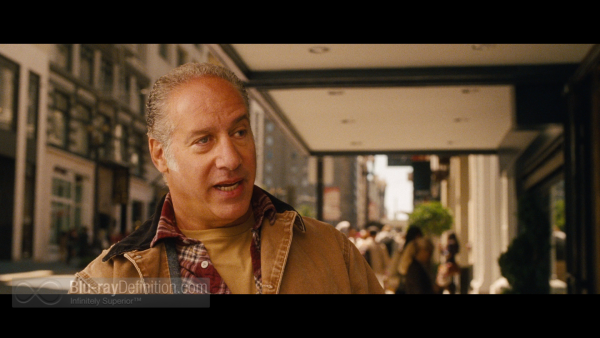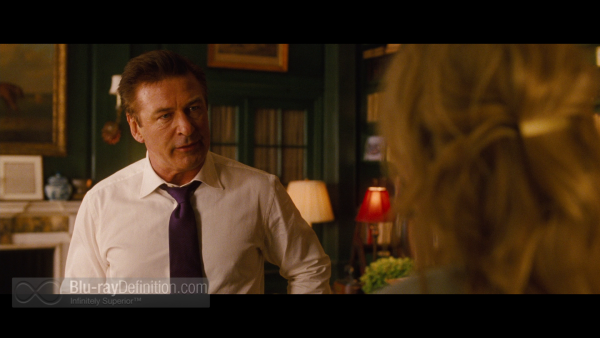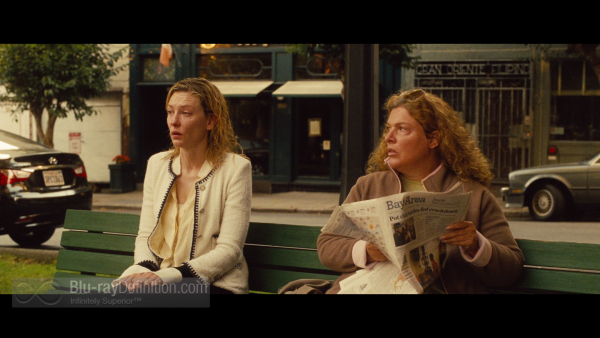 [amazon-product]B00G7QPYX4[/amazon-product]