We've long been in the era of the deconstructed western, but vexingly what seems to have been elusive is the feminist western. We've seen everything from silly exploitation flicks that try to channel the post-western genre, like Nude Nuns with Guns, to simply sticking women in cowboy outfits and having them act like Clint Eastwood or something, like the terribly done Bad Girls. What we have here with The Keeping Room, written by a woman, Julia Hart, is a film that avoids all the trappings of a purposely feminist story that is allowed to simply tell the story of women trying to survive in terrifying circumstances. Rather than simply shoehorning women into a men's story or putting women on screen simply to exploit them (i.e. have them show off their bodies and wield some pistols), we get an intelligent character study and moments that many women of all ages can relate to.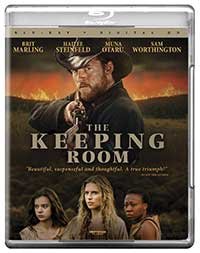 Set in the American south during the waning days of the Civil War, The Keeping Room follows two white sisters (Brit Marling and Hailee Steinfield) and their black female slave (Muna Otaru) who are left on their own and must defend themselves against two Union soldiers (Sam Worthington and Kyle Soller) who have drifted off from Sherman's March through the South.
Dangerous, suspenseful, and heart wrenching, and with a moody visual aesthetic, The Keeping Room takes all the earmarks of the western genre and lays them on top of a story about the changing dynamics of the era. Augusta (Marling), the eldest sister and Mad (Muna), the slave, seem to have come to the realization that their positions are no longer the same. The two sisters now must rely on Mad as almost an equal, and not a slave servant, and it becomes shockingly clear when Louise (Steinfield) refuses to hoe the field. "Why doesn't she do it, she's the nigger, she should do it." Louise says to her sister. "We're all niggers now." Augusta replies to her. Or even more powerfully, when Louise runs off into the woods and is bitten by a raccoon prompting Augusta to slap Mad for not watching her. In a moment of both defiance and a realization of empowerment and self-worth, mad slaps her back. After a tense moment, the two women get back to trying to help the younger one back to the house. It's a riveting scene.
Both Marling and Muna give outstanding performances in The Keeping Room and, saying that, it's perplexing how Marling is not a bigger star than she is given her abilities. I've never been disappointed with her performance in any role I've seen her in, Whether it's I Origins, Another Earth, or Arbitrage.
The Video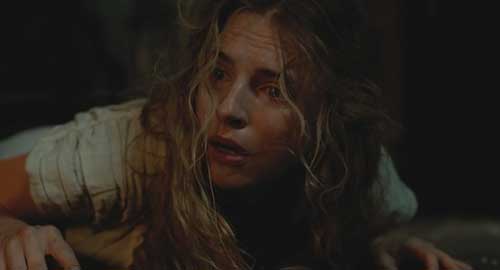 The Keeping Room was shot in HD on the Arri Alexa and brought to Blu-ray in an AVC 1080p encodement by Drafthouse Films. While the HD source looks good, it never quite looks organic and filmic, and the gamma is set a bit high, so while we get marvelously extended shadow details, we also get too much of a greyish tinge in the black levels. Apart from that, this transfer looks fairly clean – a little too clean at times for the gritty story – and offers sharp detail.
The Audio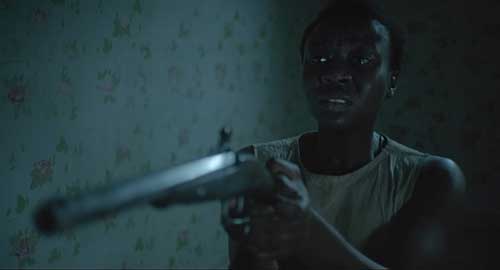 An English DTS-HD Master Audio 5.1 soundtrack with English SDH subtitles are provided for The Keeping Room by Drafthouse Films. Given it is a dialogue-driven film, the mix is appropriately quiet and front-heavy, but sometimes just too still and dry. The surround channels barely awaken with the slightest hint of atmospheric effects and sound effects like breezes and the ringing out of shotguns. The sound of dialogue is beyond reproach.
The Supplements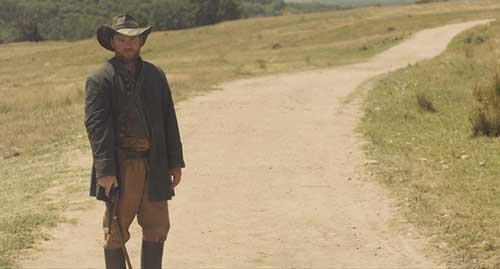 It's good to hear from the star Brit Marling and writer Julia Hart in the audio commentary, but surprising that the director is or could not be included. A very brief making of with little information is provided as well as a theatrical trailer.
Audio commentary with star Brit Marling and writer Julia Hart
The Making of The Keeping Room (1.78:1; 1080p/24; 00:11:16)
Theatrical Trailer (1.85:1; 1080p/24)
Booklet with essay on the film and credits
Reversible sleeve with alternate artwork by Jay Shaw
DRM-free Digital Copy
The Final Assessment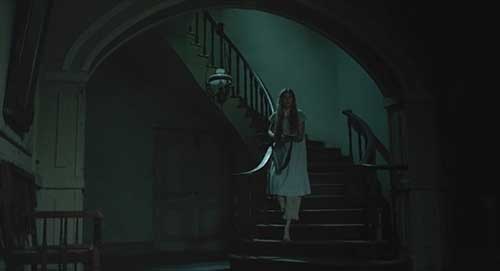 A quiet, slow-burning re-imagining of the American western with a feminist twist that doesn't force feed its angle to you, The Keeping Room is filled with powerful performances and excellent visuals. This one flew completely under the radar and is deserving of a little more press.
The Keeping Room (TheaterByte Blu-ray Review)
R (for strong violence including a sexual assault)
Rating Certificate
Drafthouse Films
Studios & Distributors
$19.97
MSRP
English DTS-HD MA 5.1
Audio
Summary
The Keeping Room is a quiet, slow-burning reconstruction of the western taken from the female perspective that has three strong performances and beautiful visuals.
What people say... Login to rate
Be the first to leave a review.
Show more