– –

The Film
[Rating:3.5/5]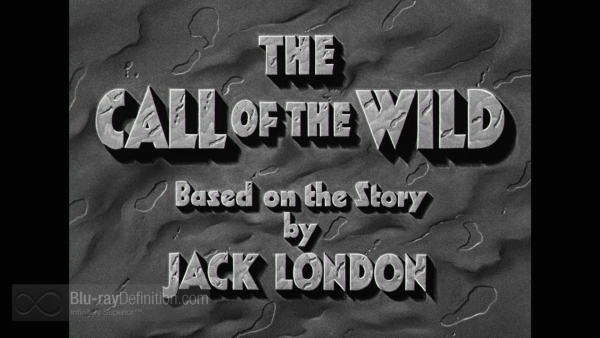 Jack London was a controversial author of short stories and novels at the turn of the 20th century. The Call of the Wild, inspired by London's adventures in the Klondike, was one his most popular efforts and this film is a very loose adaptation of the original book.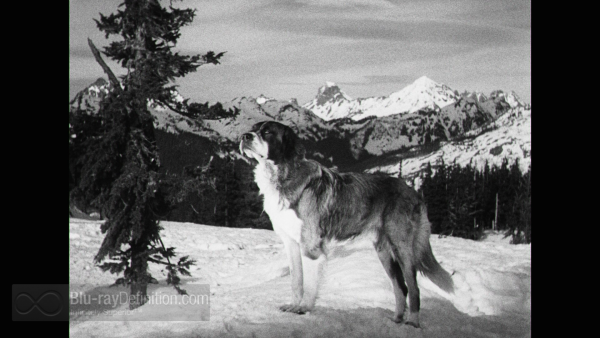 Jack Thornton, a gold prospector, down on his luck, decides to strike out again with companion Shorty Houlihan (Jack Oakie) who has hand copied a map supposedly leading to a gold mine. They run into an arrogant Englishman, Mr. Smith (Reginald Owen), who is setting off on an expedition of his own. Thornton and Houlihan buy Buck, a sled dog for their team but he proves to have his own issues. They encounter Claire Blake (Loretta Young) whose husband, John (Frank Conroy), has gone missing as they too are seeking the same gold mine (with the Blake's original map).
The odd quartet of two men, a woman, and a dog contend with the elements, wolves, and their own kind as the search for the precious ore proceeds. The sexual energy between Thornton and Claire begins to simmer in spite of themselves. The group makes it safely to Dawson and  agree to join forces in search of gold. Later, a drunk Thornton gets taunted by Mr. Smith into a wager that Buck can pull a 1000-pound sled over 100 yards, a nearly impossible feat that the dog actually accomplishes.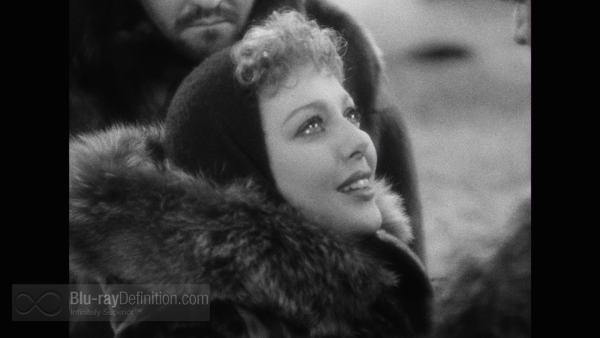 Thornton, Shorty and Claire set out and when they hit it big and find gold, Shorty gets conveniently sent back to file a claim. Claire and Thornton set up housekeeping and Buck gets drawn to the "call of the wild," summoned by the  howls of his lupine brethren. The pair are clearly falling in love but things become complicated when Claire's husband is found by Mr. Smith and joins the latter to find the gold mine. Is there a happy ending? Well, there is a final confrontation involving the principals that leads to some unexpected plot twists.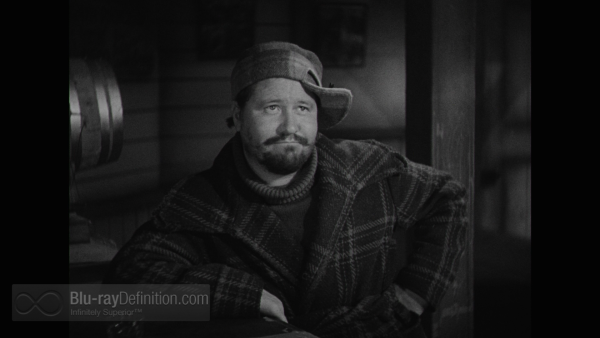 London's heroes, like himself, were frequently flawed, and Jack Thornton (his alter ego in this film) belongs to that group. He is arrogant, frequently drunk, irresponsible with money, and pursues another man's wife. Nevertheless, Gable creates the screen persona that would serve him well for Rhett Butler in Gone With The Wind.
Video Quality
[Rating:3.5/5]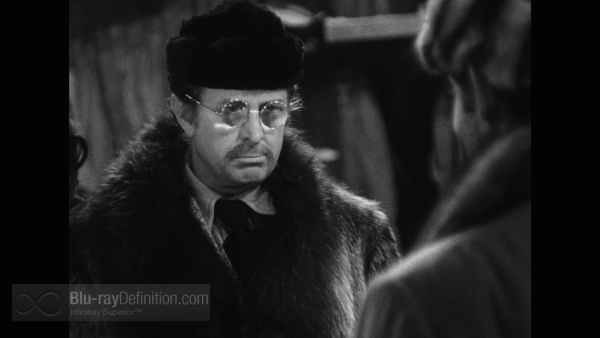 A well-restored film noir with a bit of washout and grain, its close ups are fabulous and the distance shots of the wild quite evocative.
Audio Quality
[Rating:3/5]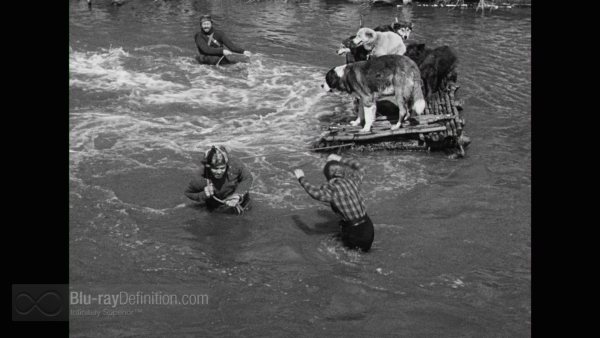 There is only so much that can be done with an 80 year-old negative but the DTS-HD Master Audio 1.0 soundtrack is surprisingly good for its age. Hiss, crackle, and noise are kept mostly below the radar on this one.
Supplemental Materials
[Rating:1.5/5]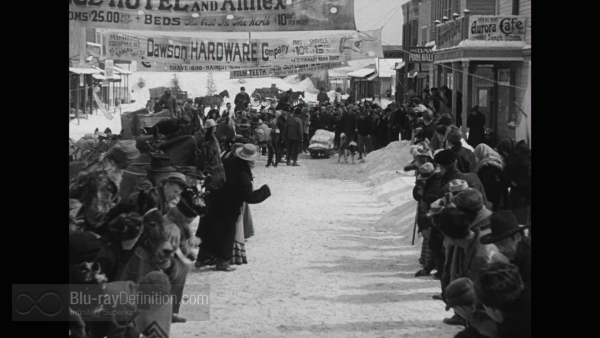 Not much going on here.
Original Theatrical Trailer 2:19  (English Dolby Digital Stereo 48kHz/16b)
Audio commentary by Darwin Porter
The Definitive Word
Overall:
[Rating:3.5/5]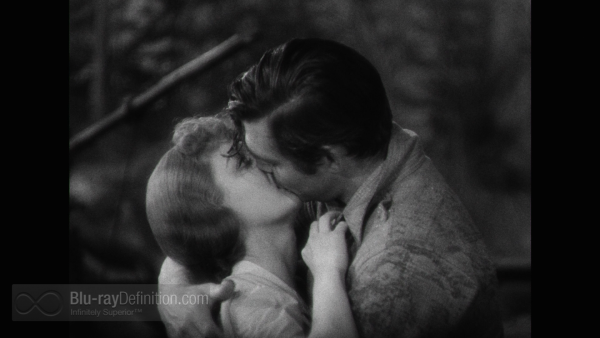 This is an old-fashioned film in every sense of the word. With frequently corny dialogue and the usual dramatic elements, he-man lead, funny sidekick, and beautiful babe, the real heroes often seem to be the tireless sled dogs led by the indefatigable Buck. Nice location scenery aside, this is a fun watch, and, if not Oscar-worthy, it is typical cinematic escapism from a time when Depression-era moviegoers sought out the silver screen to make their troubles go away, at least for an hour and a half.
Additional Screen Captures
[amazon-product]B00FL2F0KM[/amazon-product]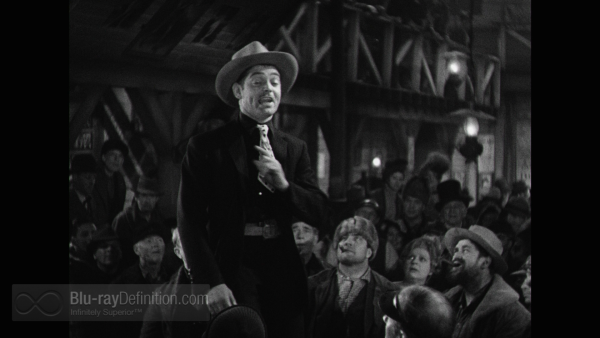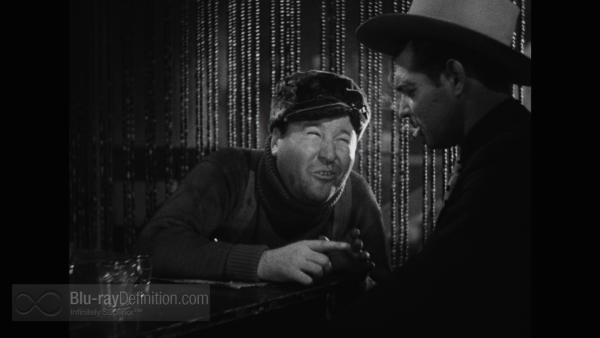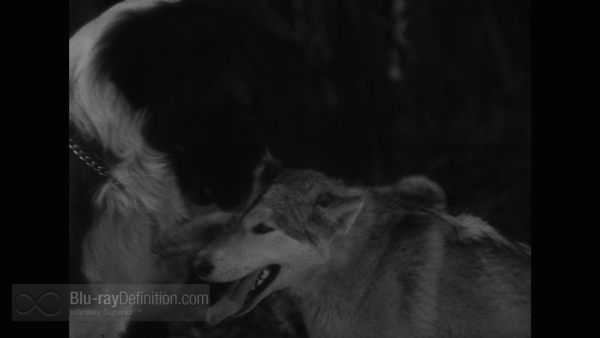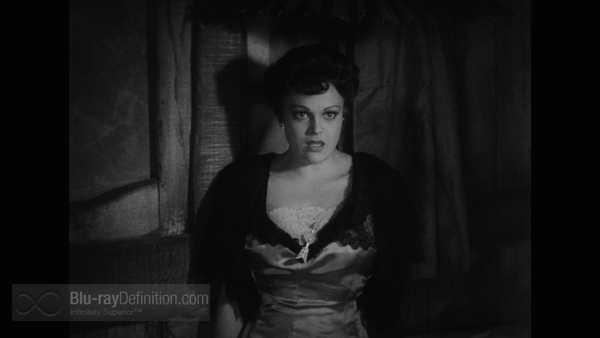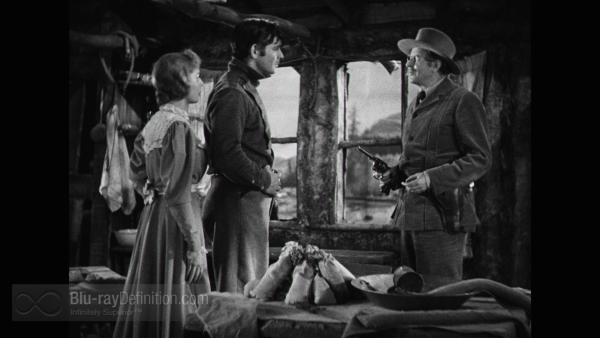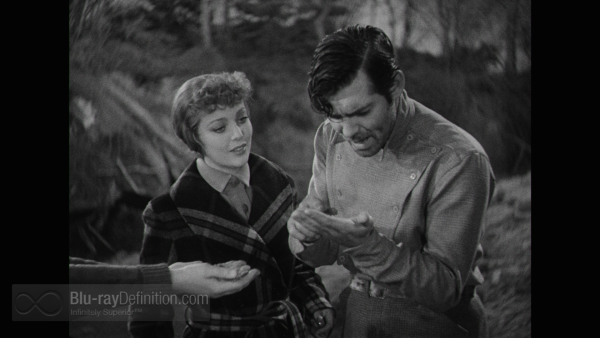 [amazon-product]B00FL2F0KM[/amazon-product]