– –
The Film
[Rating:3.5/5]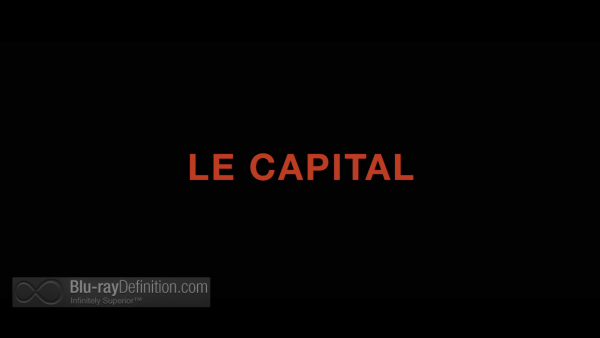 In one of his latest efforts, French filmmaker Costa-Gavras (Amen.) tackles the world of corporate greed in the post-2008 global economic meltdown with Le Capital (Capital).
When Jack Marmande (Daniel Mesguich), CEO of powerful French investment bank Phenix, collapses on the golf course due to complications from testicular cancer and must step down, it opens up a power void that leads to all kinds of machinations. The CEO's easily pliable right-hand man Marc Tourneuil (Gad Elmaleh) is inserted as a figurehead CEO while Marmande convalesces, but once Tuorneuil takes over, he's determined to do things his own way, especially when a ruthless American hedge fund led by manager Dittmar Rigule (Gabriel Byrne) moves to take over Phenix. An illicit affair with beautiful supermodel Nassim (Liya Kebede) could derail Tourneuil's efforts, however, as she takes him on an erotic tangent of sex, drugs, and S&M swingers' clubs, putting his judgement in question.
Capital is a film with few likable characters whatsoever. The protagonist, Marc Tourneuil, is a rather cutthroat and manipulative prig who gives way to his base instincts from the very opening of the film where Costa-Gavras allows him to turn directly to the camera, breaking the fourth wall, and lets us in to his thought process. It's a world of avarice, disloyal worms, and capitalists purposefully looking for ways to screw over the poor.
In this, Costa-Gavras still manages to allow us to rally around the despicable Tourneuil, right up until nearly the end, where even he finally allows every shred of decency to leave him, engaging in a horrendous, stomach-turning act of violence as revenge. It's meant as Costa-Gravas' way of telling us, now, Tourneuil may possibly have "won", but it came at a heavy cost, because he's sacrificed whatever little amount of "soul" he had to begin with.
While the film takes us into the muck, it has to be said it is also rife with dark humor. Tourneuil is given to reveries of his nobleness – when he brushes off an old acquaintance looking for help finding work, moments later he imagines himself rushing his secretary out to send the man $30,000. But, in fact, while he may wish to be honorable and altruistic (in one scene with an analyst for the British branch of Phenix he seems to be wanting to do the right thing, but later calls her too young) he may realize that any of that is just chum for the sharks in the financial sector.
Video Quality
[Rating:3.5/5]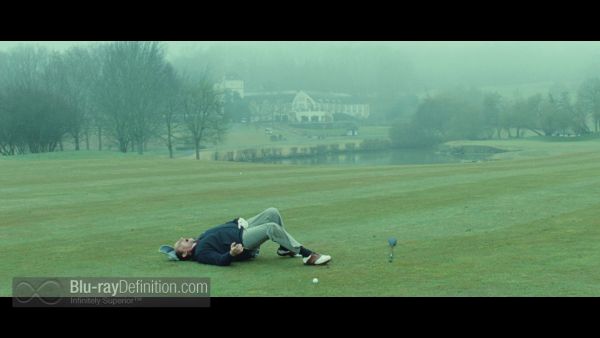 Le Capital was shot on a mixture of medium speed Fuji Eterna Vivid 250D 8546 and high speed Fuji Eterna Vivid 500T 8547 35mm film stocks using the Aaton Penelope camera with Zeiss Ultra Prime and Angenieux Optimo lenses. Where the image looks quite pleasurable and organic in the brighter scenes, even if flesh tones are apt to be slightly pallid, the darker, shadowy scene are rather murky, awash in grain and tip into noisiness and softness with lots of low photography noise covering up the details. The AVC/MPEG-4 1080p transfer from Cohen Media Group does its best here, but it is an uneven film to watch.
Audio Quality
[Rating:4/5]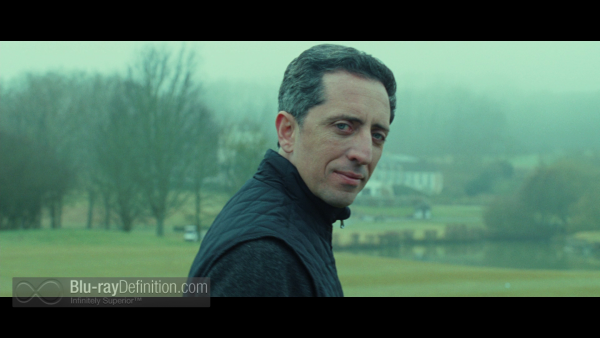 The French 5.1 soundtrack is provided in both a lossless DTS-HD Master Audio version and a lossy Dolby Digital version. The mix is subtle, but well balanced, with a good amount of audible atmospherics in the surround channels and just the odd discrete effect standing out – a scene at the airport places and voice over the PA system in the rear channels with sufficient "room" ambience to make it sound realistic. The dialogue is clear and the musical score rises, falls, and pulsates with a smooth and dynamic musicality.
Supplemental Materials
[Rating:2/5]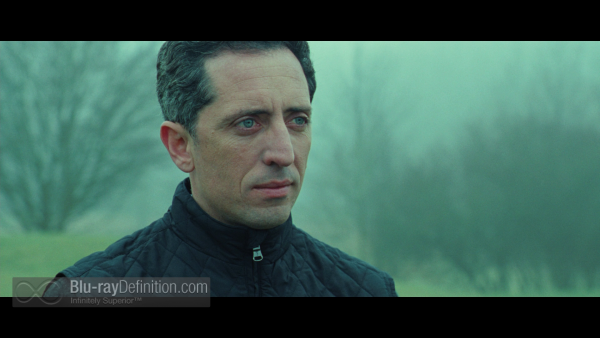 Interview with Director Costa-Gavras (1.78:1; 1080p/24; 00:16:43)
Interview with Gabriel Byrne (1.78:1; SD; 00:10:14)
Behind-the-Scenes with Gad Elmaleh (1.33:1; SD; 00:18:58)
Theatrical Trailer (2.35:1; 1080p/24; Dolby Digital 5.1; 00:01:55)
Booklet with credits and photos
The Definitive Word
Overall:
[Rating:3.5/5]
Capital leaves you caught rooting for a bunch of despicable characters, and may in fact boil things down to rather simplistic terms, but Costa-Gavras pulls it off to make a reasonably watchable dark comedy/thriller.
Additional Screen Captures
[amazon-product]B00JEEZSAK[/amazon-product]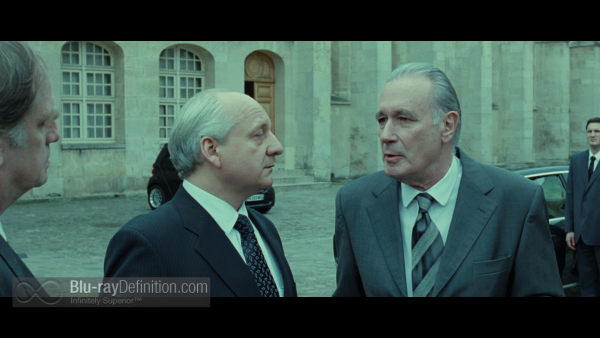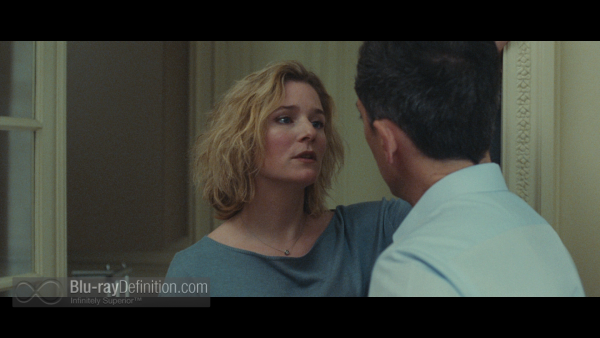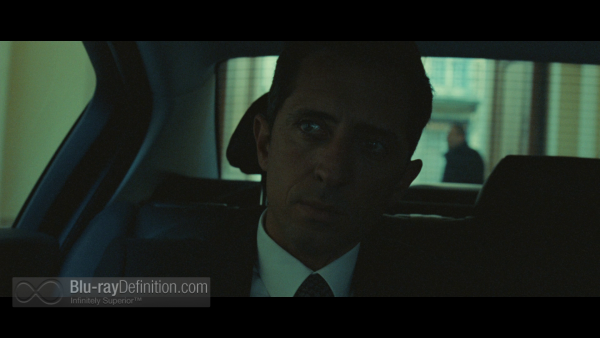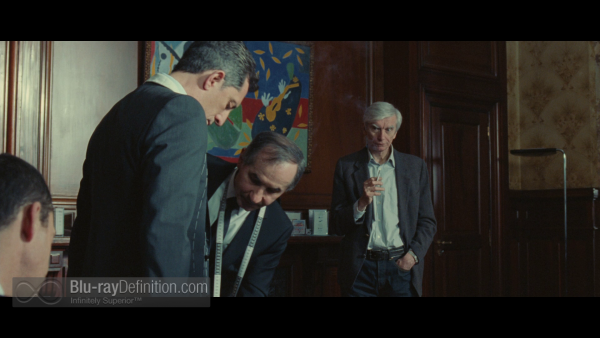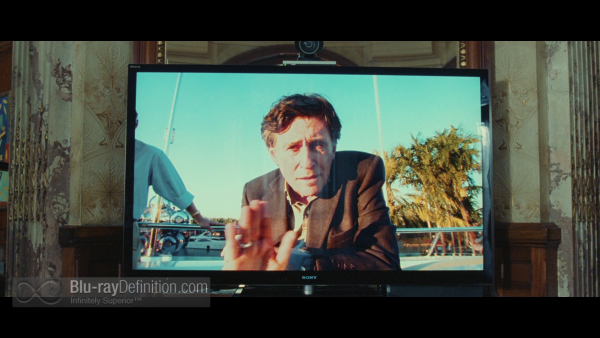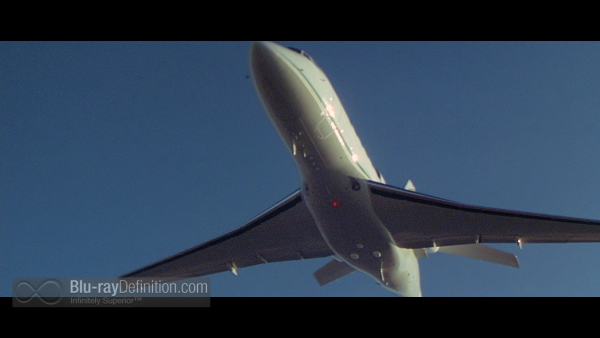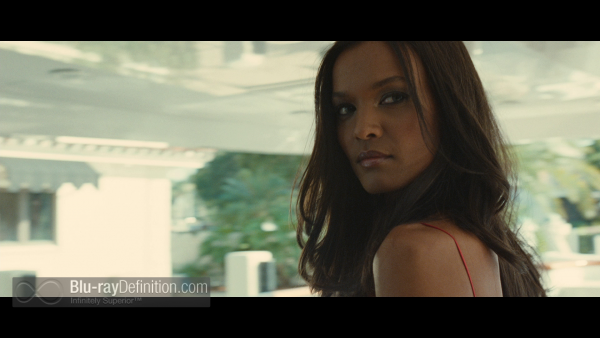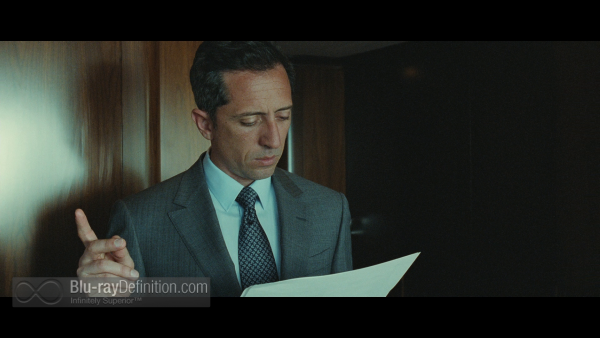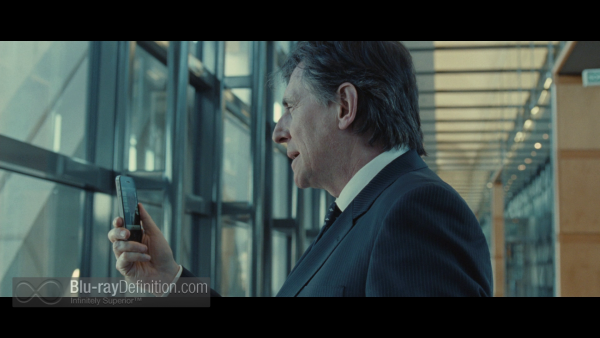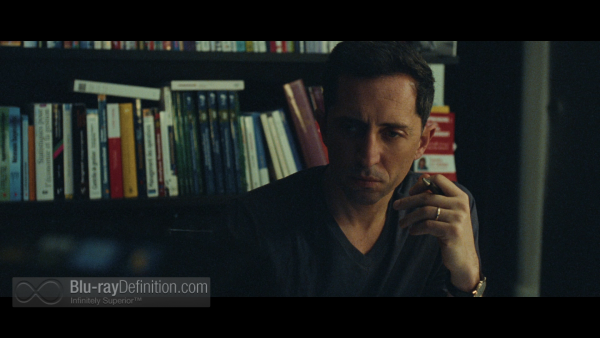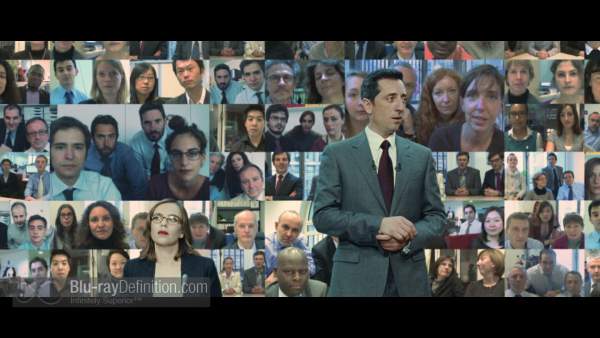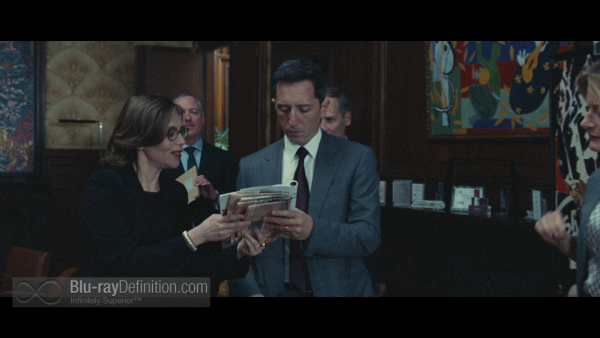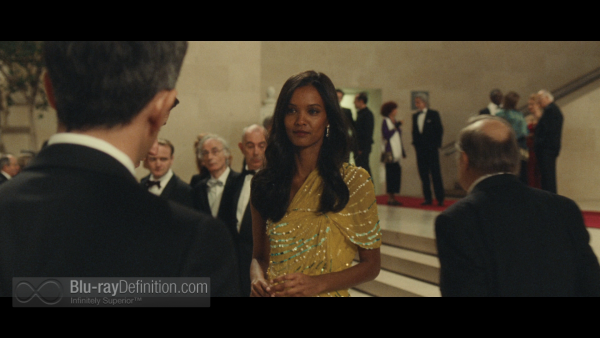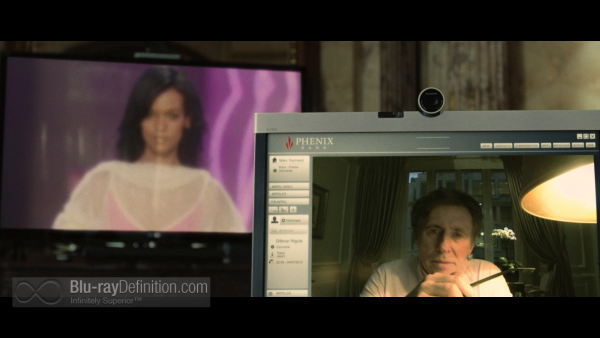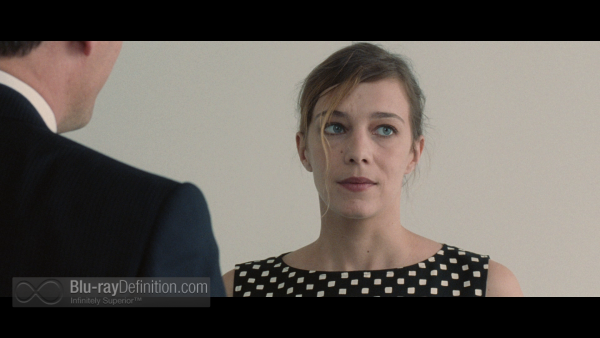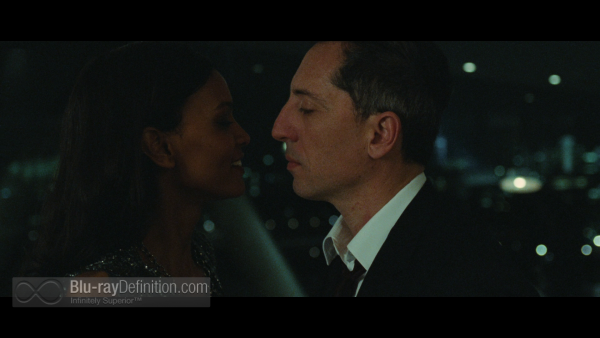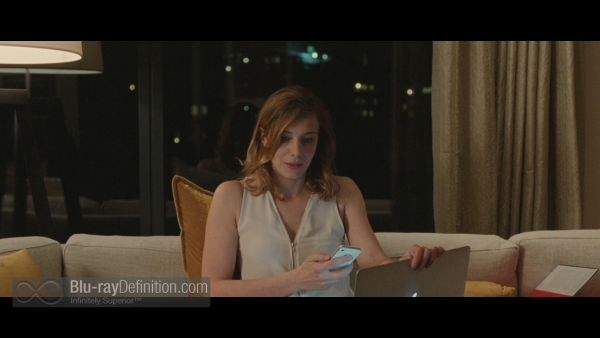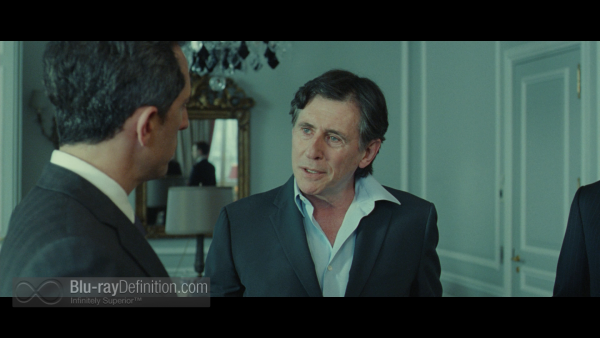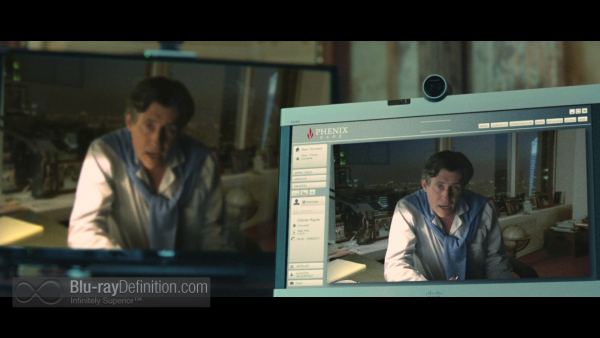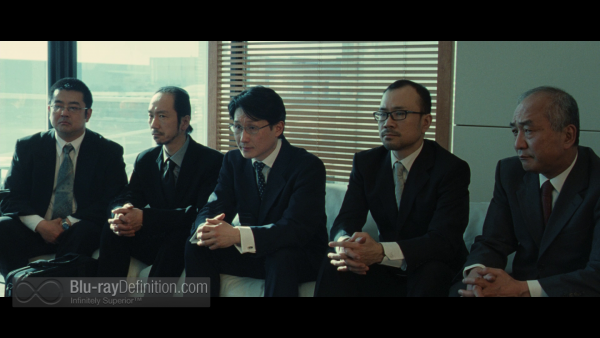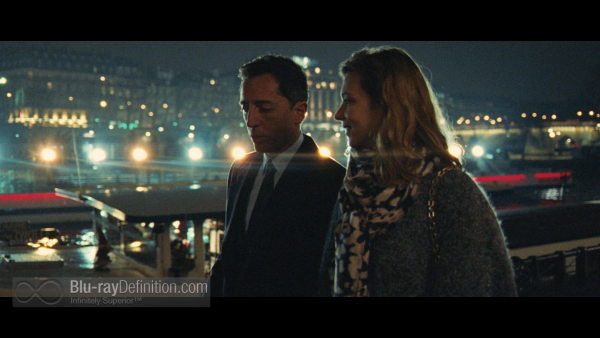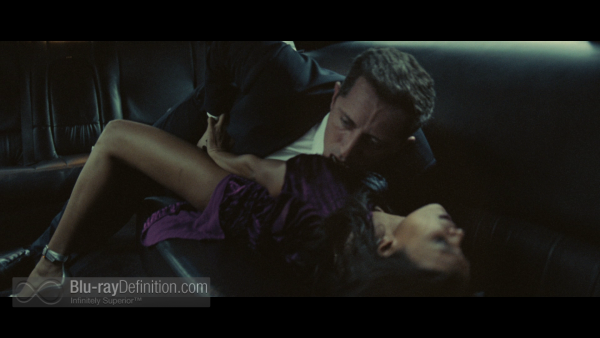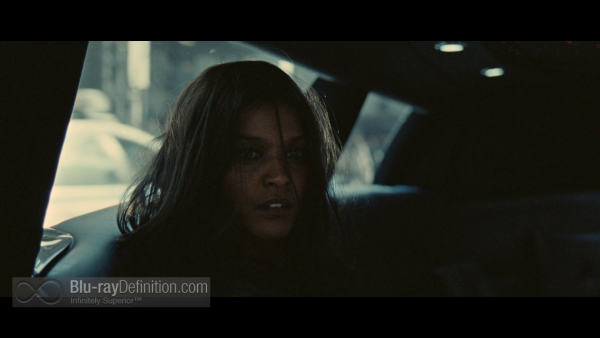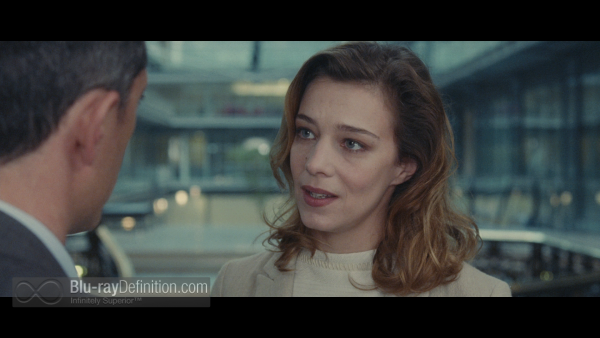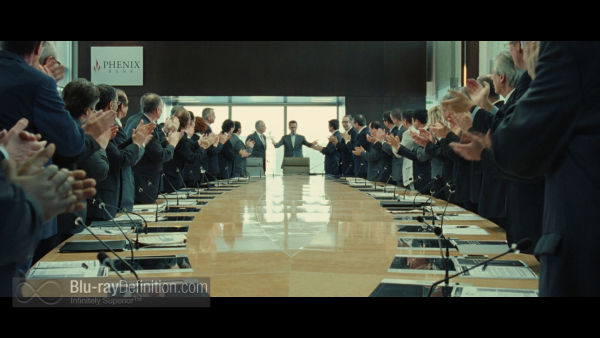 [amazon-product]B00JEEZSAK[/amazon-product]