– –

The Series
[Rating:4.5/5]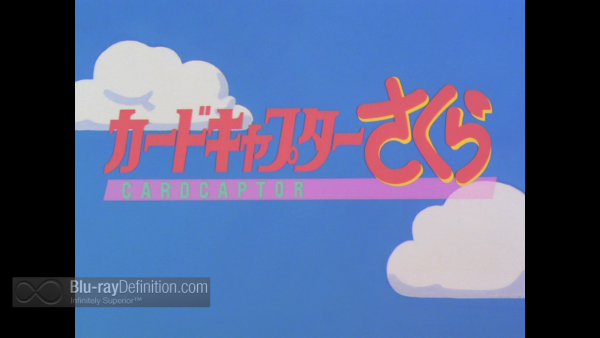 With this Premium Edition release, publisher NIS America finally releases the full, unedited version of the series Cardcaptor Sakura on Blu-ray in the U.S. The set contains all seventy episodes spread across nine discs, the original Japanese soundtrack, plus a bonus English dub not worth listening to.
This series, which ran in the United States under a butchered form known as CardCaptors, is taken from the manga series of the same name. It fits into the magical girl fantasy subgenre and follows the ongoing story of fourth grader Kinomoto Sakura. Sakura discovers a strange book in her father's library one day and when she opens it, she releases a set of magical cards created by a wizard named Clow containing the spirits of powerful entities. A guardian of the cards appears named Kerberos whose duty it is to choose who is worthy to become a keeper of the cards. In his diminished form, Kerberos looks like a flying teddy bear. He tells Sakura that she is now the Cardcaptor and that she must go forth and recapture the cards she allowed to escape. It's not an easy task, as each of the cards represents a powerful force, like Fire, Wind, Time, Sleep, and Dark, and can take on a different form. She must restrain their power before she returns them to the card and makes them hers again. She soon finds herself being challenged to find the cards by a fellow fourth grader, transfer student from Hong Kong, Li Xialong. Her best friend Tomoyo finds out about her magical powers and becomes obsessed with creating cute outfits for her to wear while she tries to capture the cards, and also likes to capture all the moments on film.
The series is charming from the get go with a cute animation style and eye-catching colors. The original unedited version, in particular, grows the character nicely and is unafraid of mixing up traditional gender roles. We have a number of outright or implied same-sex crushes, such as the very close relationship between Tomoyo and Sakura, or the obvious crush on Sakura's brother's friend Yukito by Xialong. Over the course of the three seasons, these relationships develop unexpectedly, and not necessarily the way one might expect. Western audiences, too timid over such subjects, real or implied, were served up half-baked English dubs badly edited to remove all the sexual ambiguity. The Western version of the series, apart from bad voicing, in a word, was awful.
Video Quality
[Rating:4/5]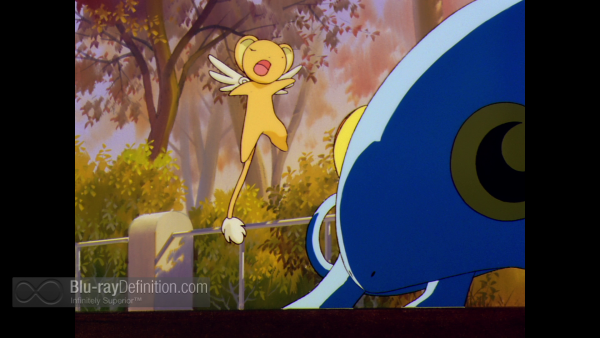 Cardcaptor Sakura is looking good in this AVC/MPEG-4 1080p encodement to Blu-ray from NIS America. While it doesn't look as sharp as the newer releases, obviously, the series is surprisingly clean, colorful, full of detail, and free from artifacts given its sixteen-to-fourteen-year-old age.
Audio Quality
[Rating:3.5/5]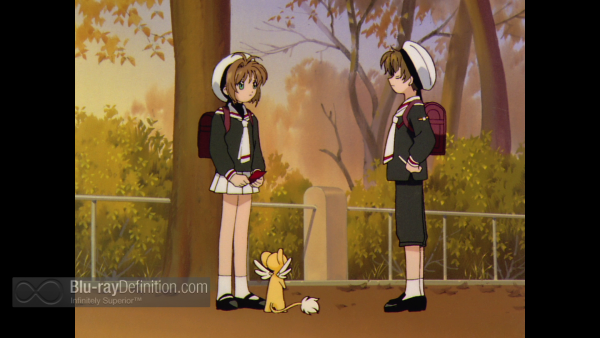 The original Japanese audio is provided in LPCM 2.0 stereo (48kHz/16-bit) while the far superior English dub is also included in LPCM 2.0 mono (48kHz/16-bit), with the option of partial, full, or no English subtitles. The minute you hear them saying, "Sak'ooora," you'll hopefully get the hint to stay away from what is an abomination of an English dub, but I'll kindly guide you to the far superior original Japanese soundtrack anyway. Its stereo imaging, while not as focused as some newer soundtracks, is also an improvement over the boxy English dub's monaural track.
The English subtitles, while not the worst I've ever come across, have the bad habit of inserting first names in place of surnames whenever characters in the show use them. For example "Li-kun" becomes "Xialong,". This is done so extensively, that by the time Sakura finally begins using Xialong's first name, they have to substitute "bestie" for two lines in order to show the new form of familiarity. It could have easily been avoided had they not gone this route in the first place. There are other examples of some liberties being taken, but it would be beyond the scope of this review to detail them all.
Supplemental Materials
[Rating:3/5]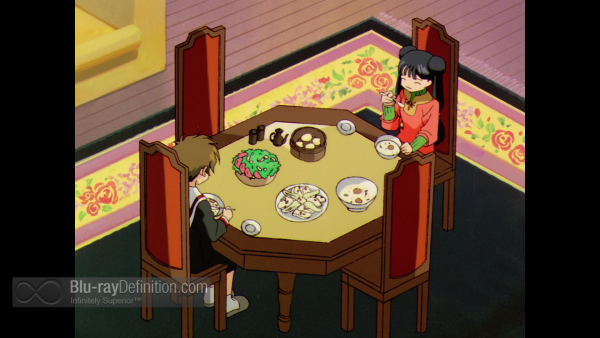 76-page hardcover book containing some additional artwork, episode guide, and credits.
"Metallic" glossy discs
Collectible slipcover
Disc 3:
Clean Opening 1 (1.33:1; 1080p/24; 00:01:20)
Clean Opening 1 ver. 2 (1.33:1; 1080p/24; 00:01:20)
Clean Ending 1 (1.33:1; 1080p/24; 00:01:11)
Disc 6:
Clean Opening 2 (1.33:1; 1080p/24; 00:01:20)
Clean Ending 2 (1.33:1; 1080p/24; 00:01:20)
Clean Ending for Episode 46 (1.33:1; 1080p/24; 00:02:34)
NIS America Trailers:

Wagnaria!!2
Yuruyuri Season 2
Brave 10
Daily Lives of High School Boys
Disc 9:
Clean Opening 3 (1.33:1; 1080p/24; 00:01:20)
Clean Ending 3 (1.33:1; 1080p/24; 00:01:11)
Clean Ending for Episode 70 (1.33:1; 12080p/24; 00:01:45)
NIS America Trailers:

Toradora!
Fusé: Memoirs of a Huntress
Nyaruko: Crawling with Love!
Everyday Tales of a Cat God
The Definitive Word
Overall:
[Rating:4/5]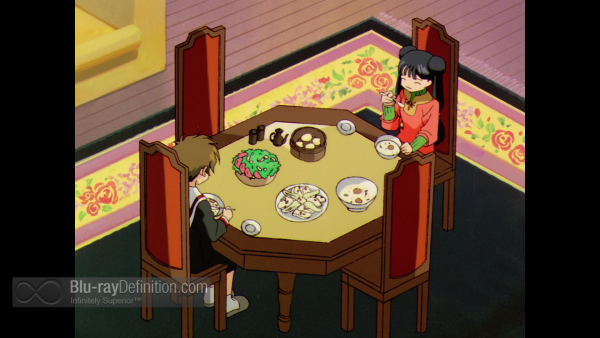 A magnificent series with comedy, romance, action, fantasy, and magic all rolled up into one, Cardcaptor Sakura finally gets its due on Blu-ray in its original form from NIS America in a premium edition package. Once you start watching this series, you won't want to stop until you reach the very last episode, then you'll be wishing there were more episodes to watch.
Additional Screen Captures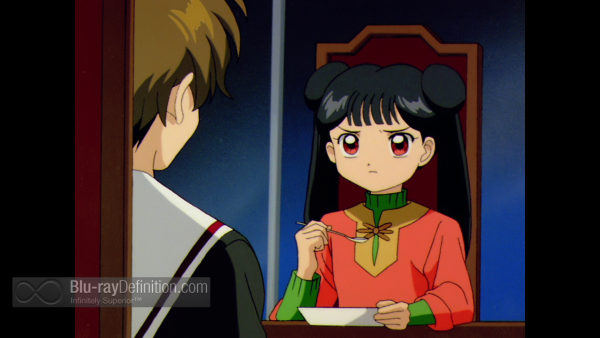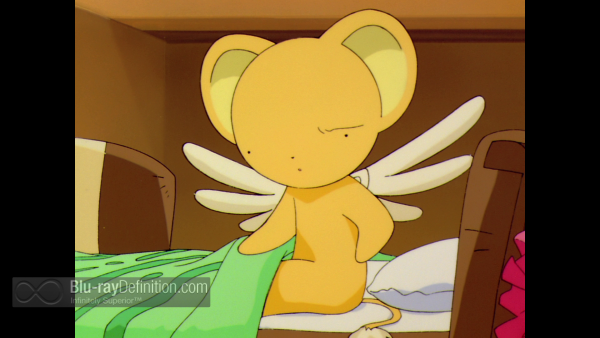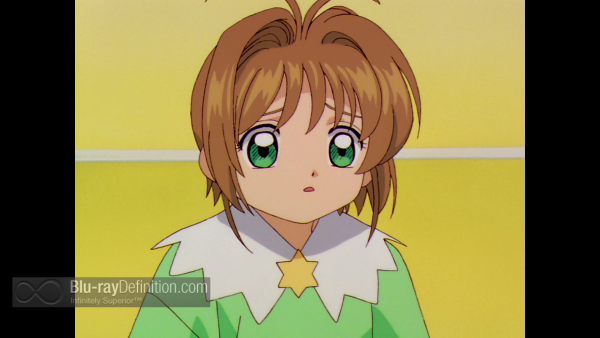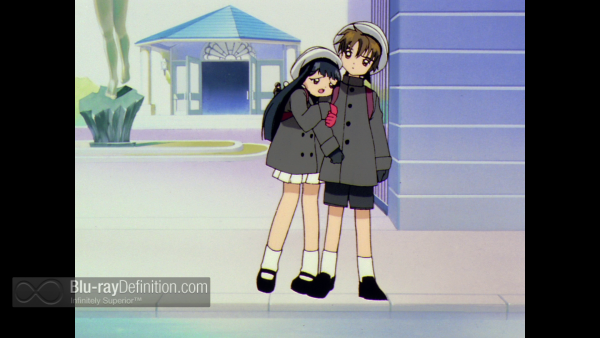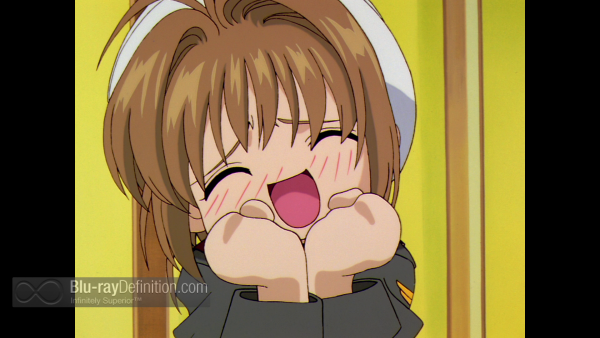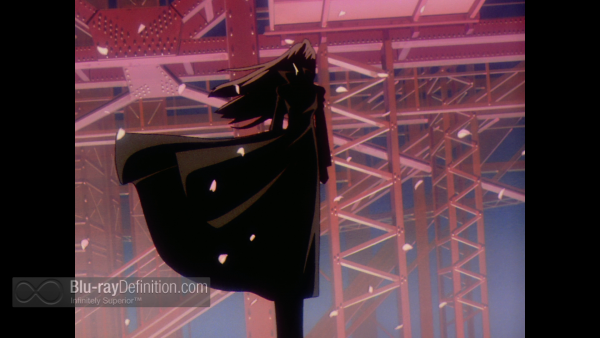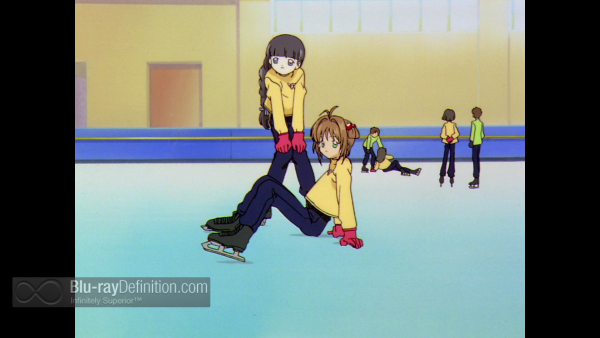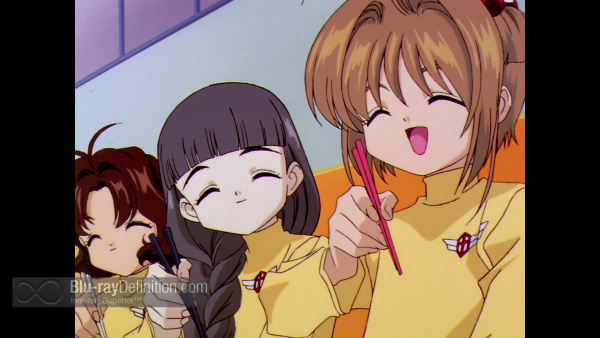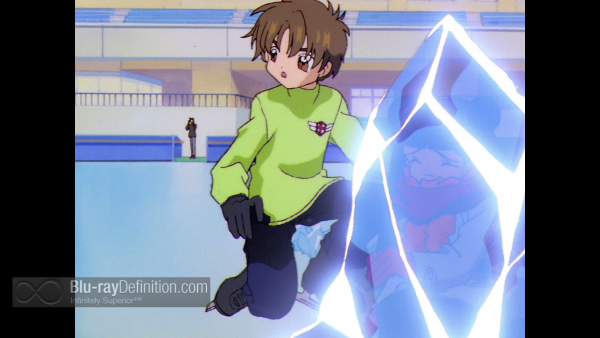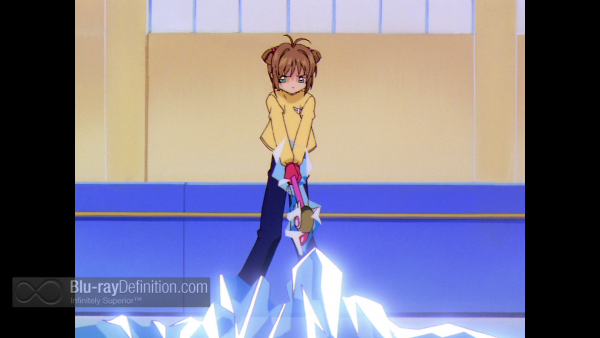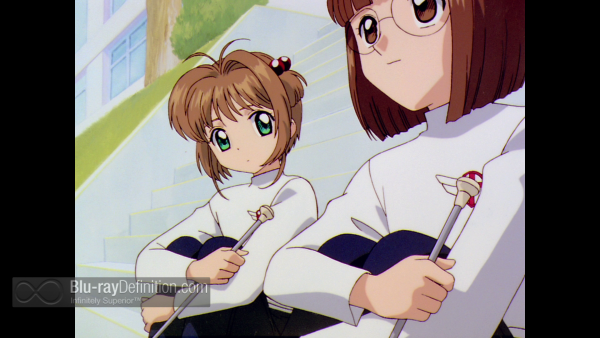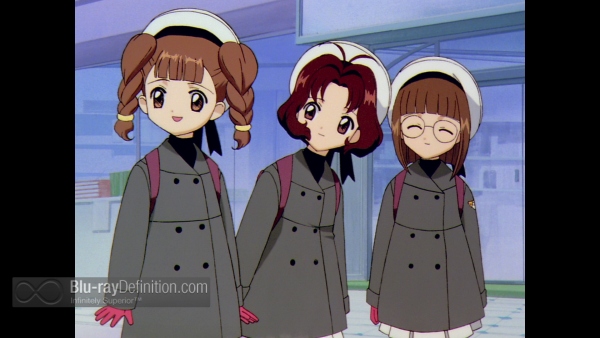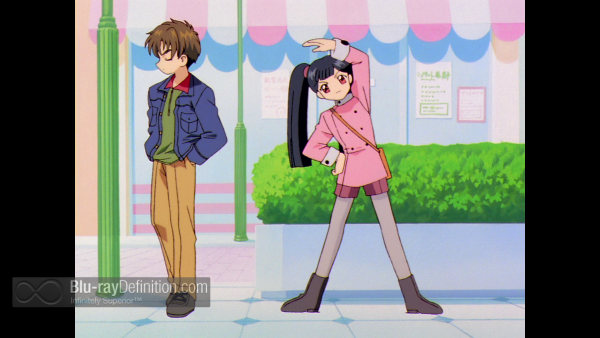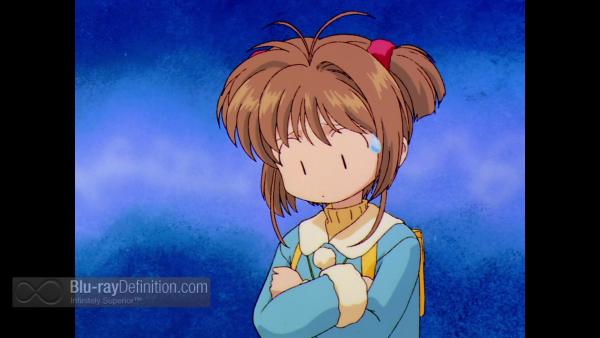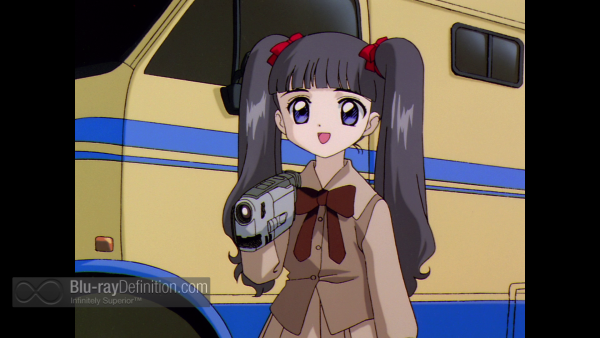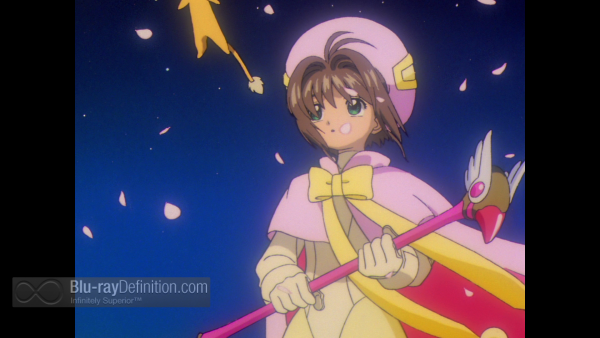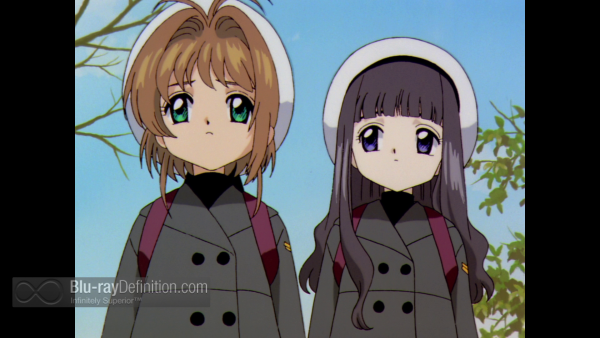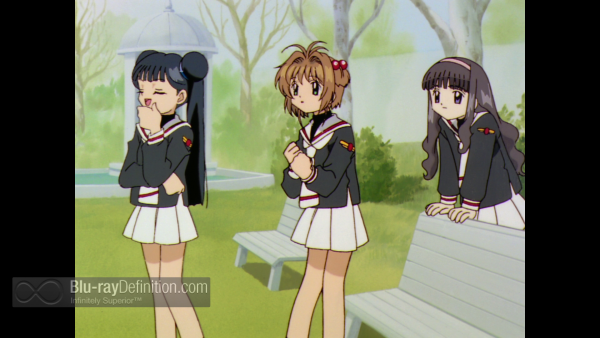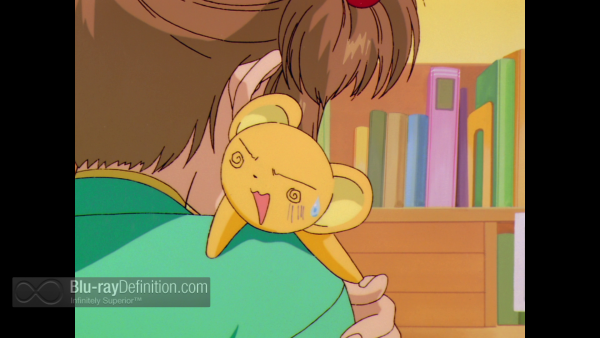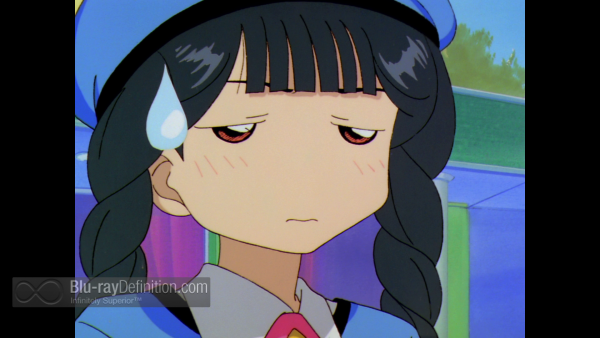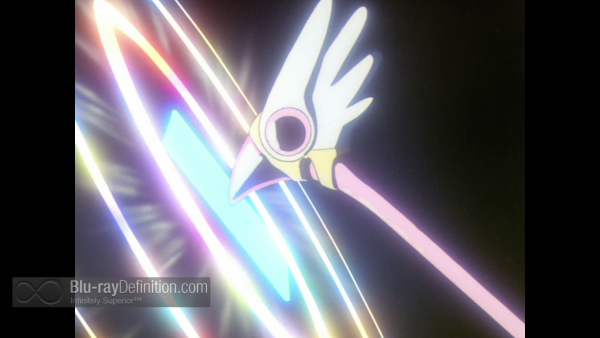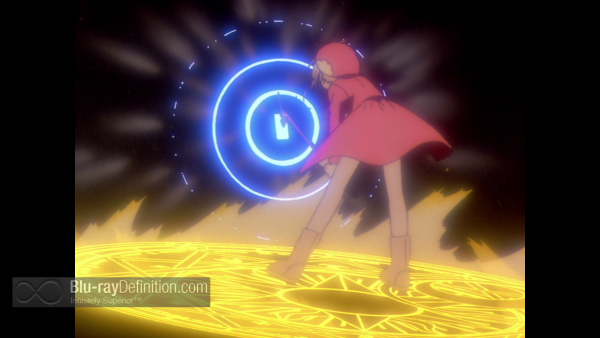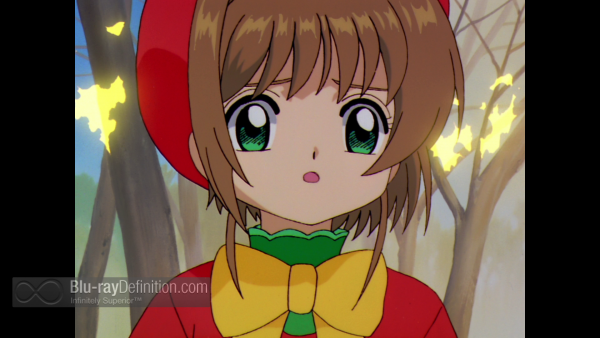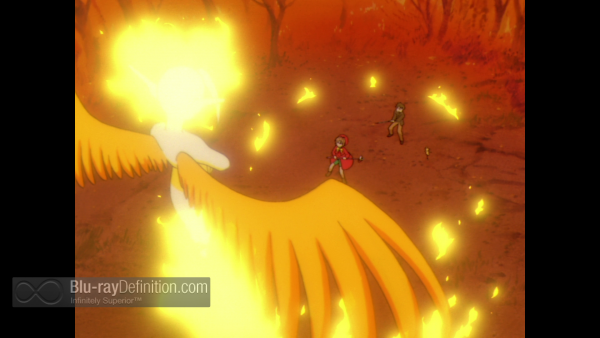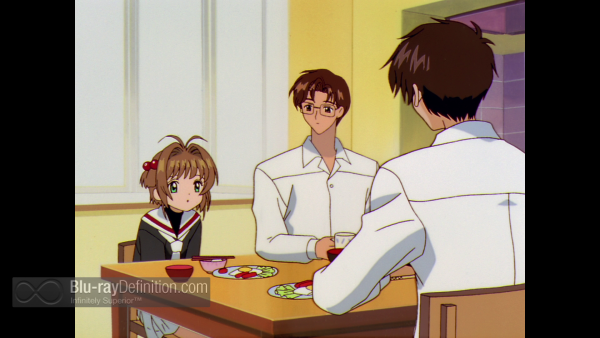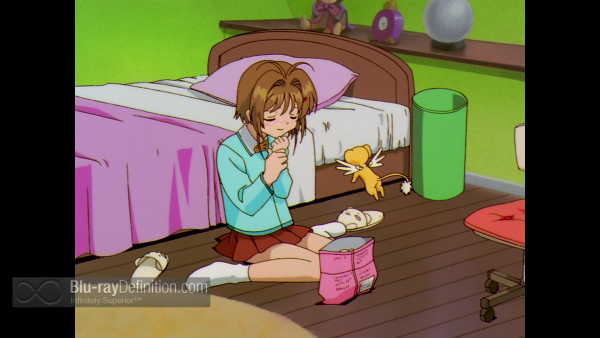 [amazon-product]B00M8AS0RA[/amazon-product]