– –

The Series
[Rating:4.5/5]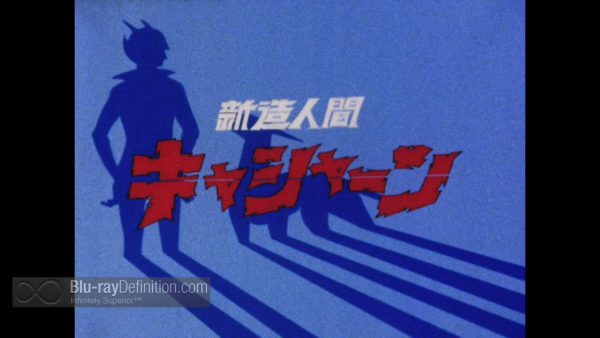 The 1973 anime series Casshan is a series from Yoshida Tatsuo who also gave us Mach Go Go Go (AKA Speed Racer), and Gatchaman (AKA Battle of the Planets). It doesn't take much to see the similarities between Casshan and the other works from Yoshida like the environmental themes, the Western style superhero uniforms and the love of elaborate, classic '70s-style action sequences.
The series deals with a teenager, Azuma Tetsuya, who volunteers himself to be turned into an android with the soul of a man, a "newly-made man" by his father, Dr. Azuma Kotaro when an android developed by his father to help humanity clean up sewage is struck by lightning and turns against people after they all conclude that the Earth's environment could only be saved if humans are destroyed. The only way to stop the "BK-1" android, now known as 'Braiking Boss" and his army of robots is with an even more powerful android, and that is where Tesuya comes into play. After his conversion to machine, Tetsuya does battle against the androids and Braiking Boss with his robot dog Flender, a dog who can shoot flames and convert to a flying machine and high powered car. Yet, even with all his power, Tetsuya, now known as Casshan, has a weakness. He requires solar energy to power up and when the sun is down or blocked for too long, or if he gets into prolonged battles, he loses energy and weakens. He does get help from his beautiful childhood friend Luna, but she his rather defenseless until her father develops a powerful ray-gun that can disintegrate androids.
For its era, Casshan's animation style was cutting edge, although it certainly still owed much more to Western-style animation than the anime of today, and so did its storytelling style.We have an honorable, but troubled hero who refuses to kill and is rather reluctant to resort to violence; his faithful sidekick in a cyber-dog, and his beautiful friend. The stories are a good balance of action and character development, arguably more so than anything you'd find in, say, anything from DC Comics or Marvel animated series.
While Gatchaman may be more famous outside of anime circles and around the world due to its English-language adaptations, Casshan is more concise and focused. It's less all about a series of fights and a little bit more about the story and personal problems of the characters. These things and the strong animation style make it a fun series to watch.
Video Quality
[Rating:3/5]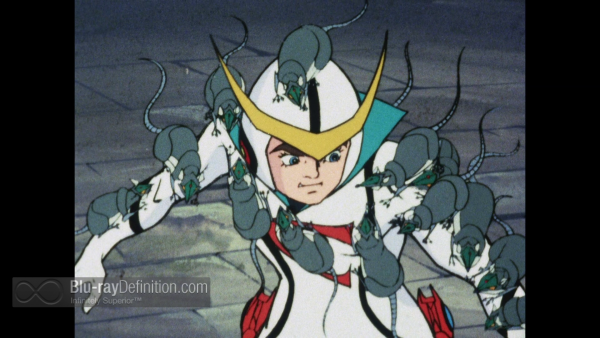 This is an animated television series that is over forty-years-old, so expectations of how good it can look on Blu-ray should be tempered going in. That said, this series does have some issues with the source that just can't be ignored despite its age. There is obvious vertical film judder and this occasionally exposes some horizontal distortion across the top and bottom of the frame. You can see this in a couple of the screen captures I've taken here. We also get a bit of a coarse grain structure in the AVC/MPEG-4 1080p/24 transfer to Blu-ray from Sentai Filmworks, but at least the image does not appear to have been DNR'd to death and smoothed over so much that all sense that it was ever on film has been erased.
Audio Quality
[Rating:3.5/5]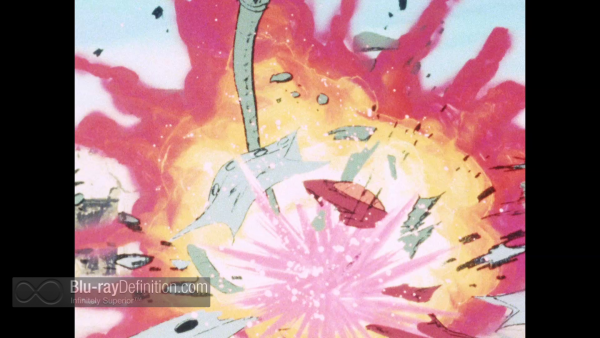 We get only the original monaural Japanese soundtrack in DTS-HD Master Audio 2.0 (48kHz/24-bit). Apart from sounding a little limited in range and boxy, its good for what it is and conveys the dialogue and sound effects as good as can be expected given its age.
Supplemental Materials
[Rating:0/5]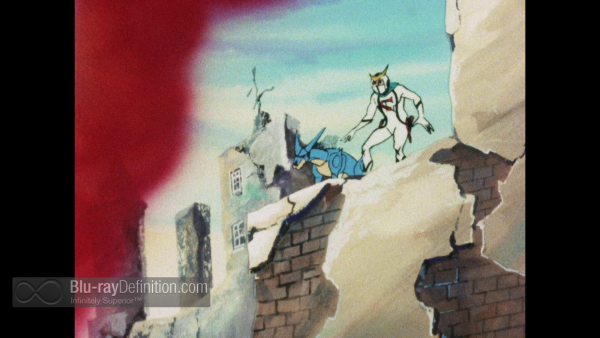 Nothing here to see, move along.
The Definitive Word
Overall:
[Rating:3/5]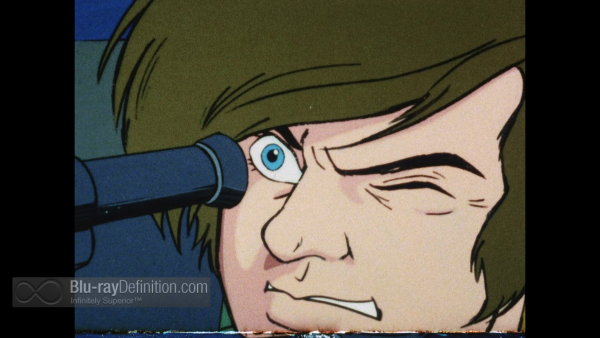 Classic early anime, Casshan is one of the standouts of the era and has influenced many cross-segments of the entertainment industry, from live action films to gaming. This set offer a fine way to watch the series and a good, if not perfect, upgrade.
Additional Screen Captures
[amazon-product]B00FJX967G[/amazon-product]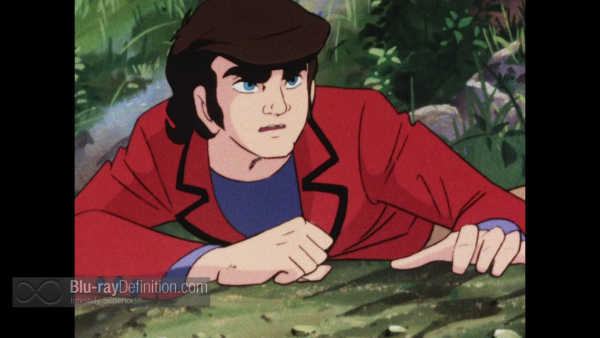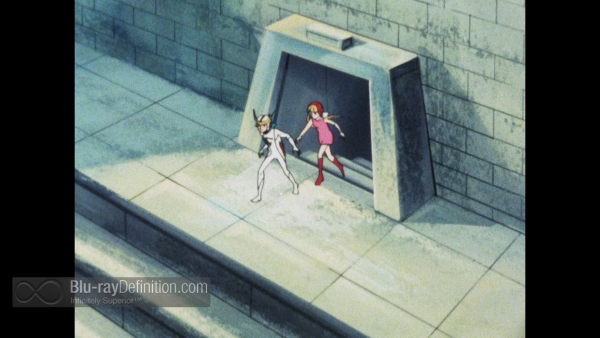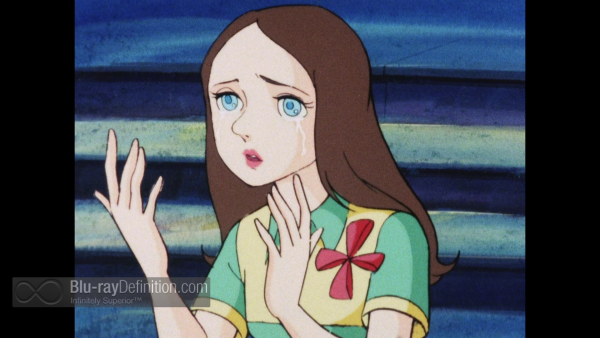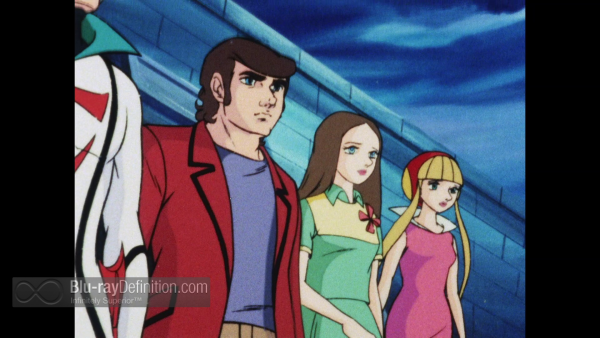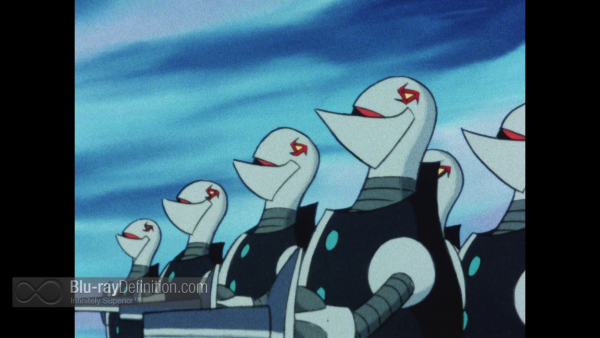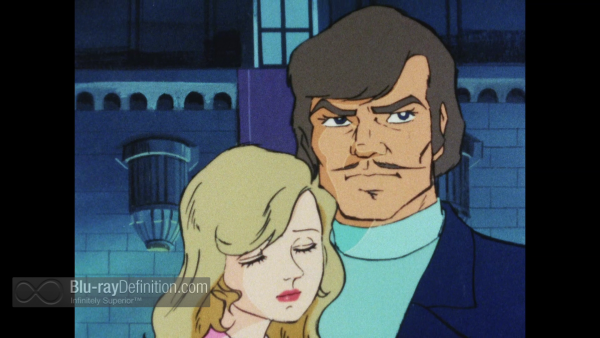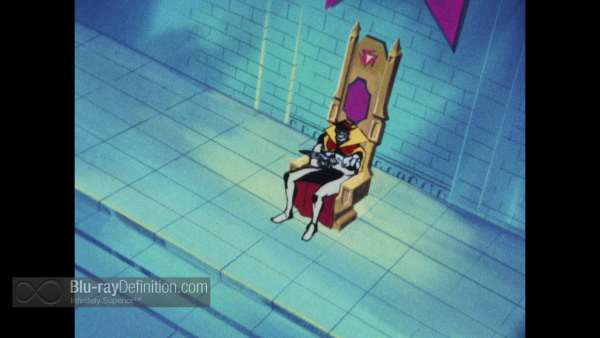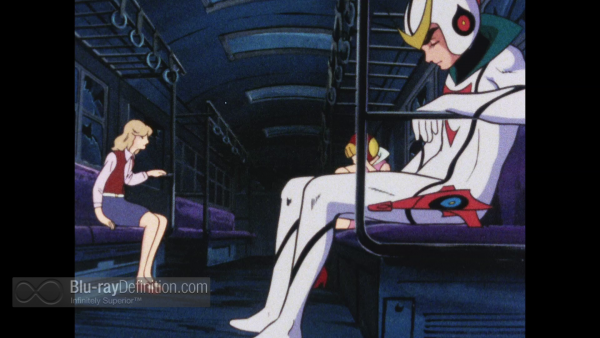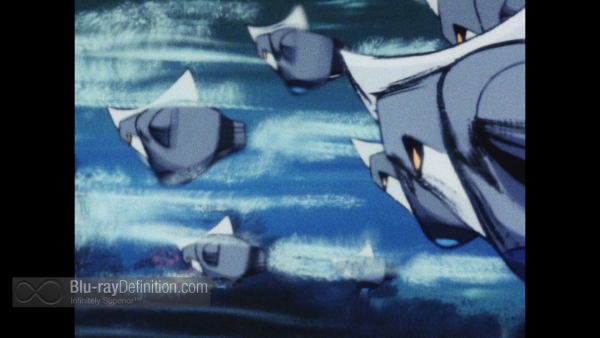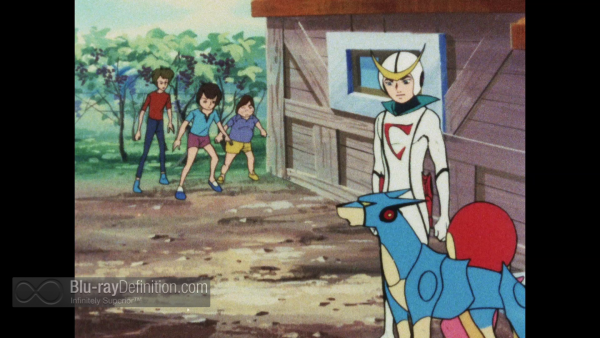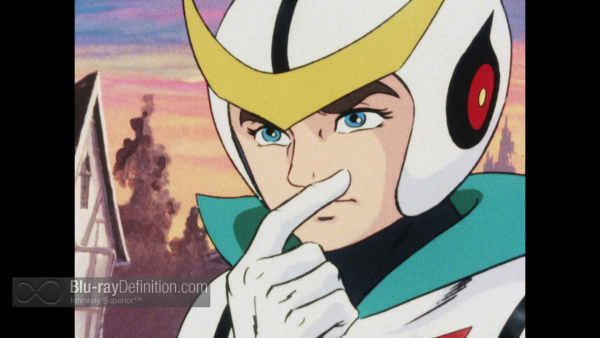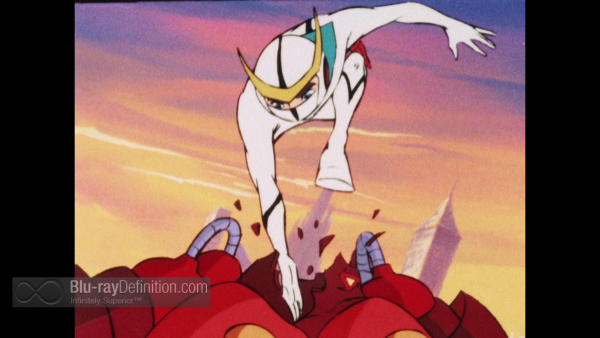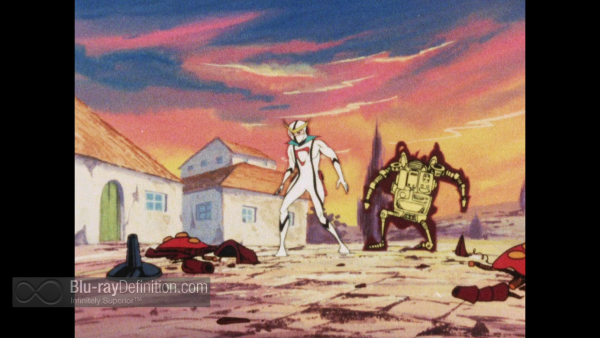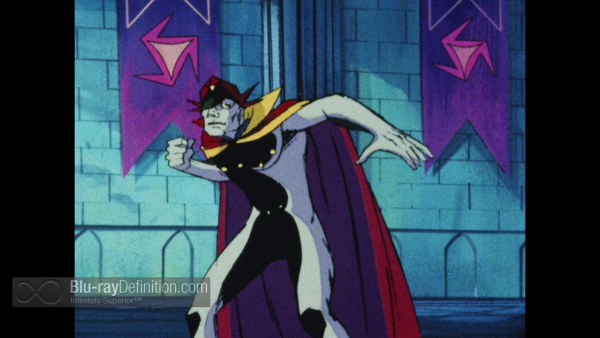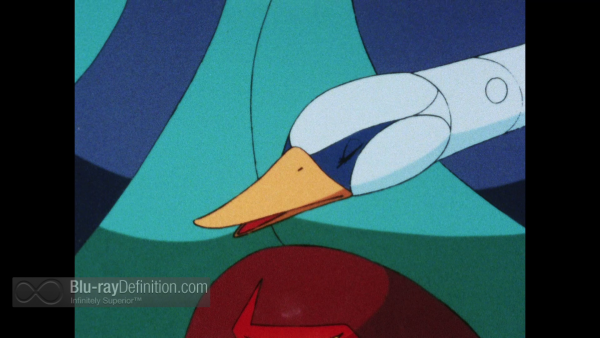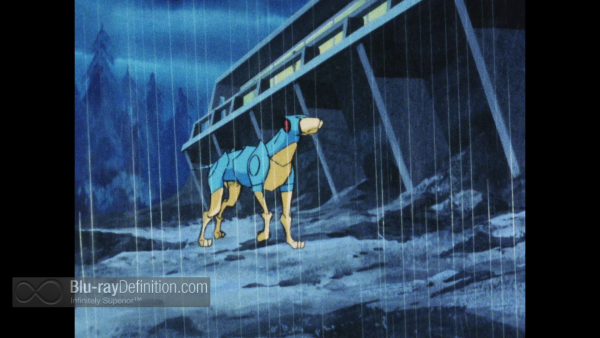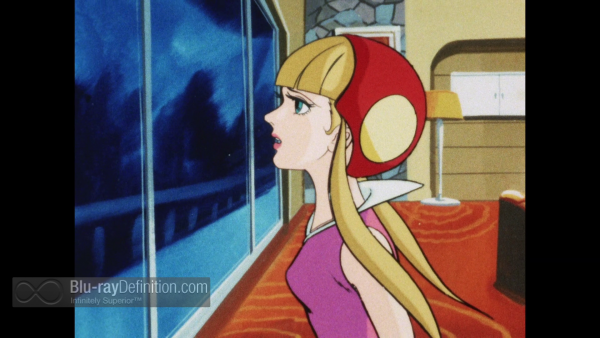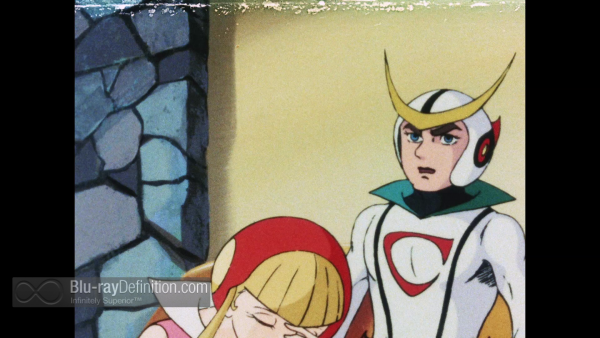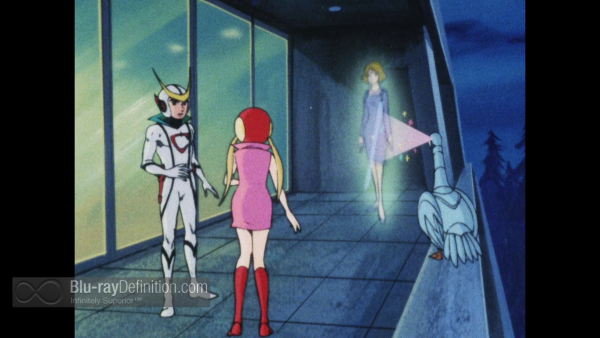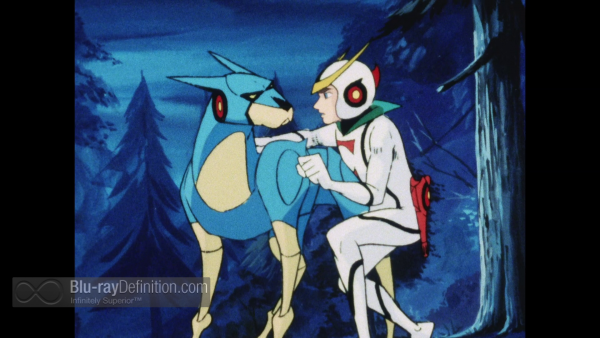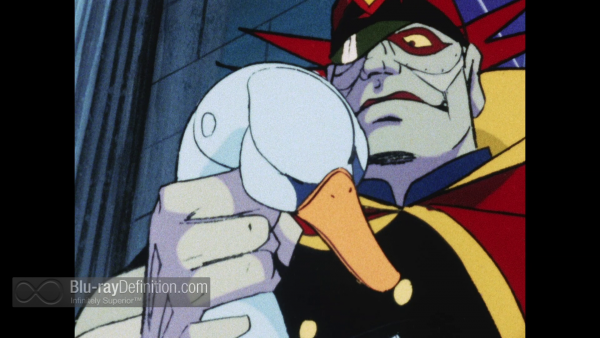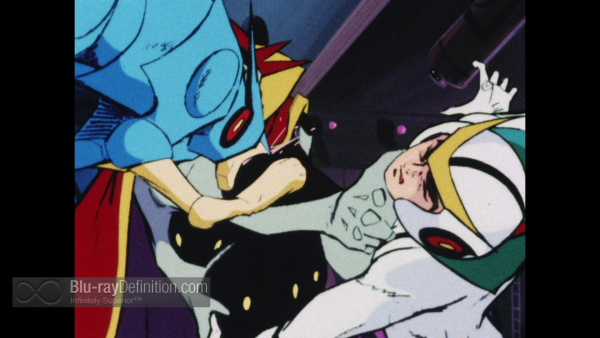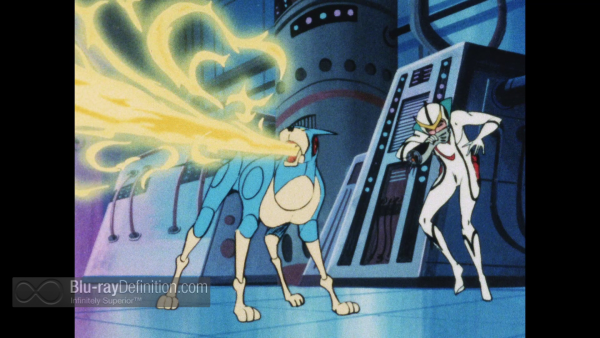 [amazon-product]B00FJX967G[/amazon-product]