– –

The Series
[Rating:4/5]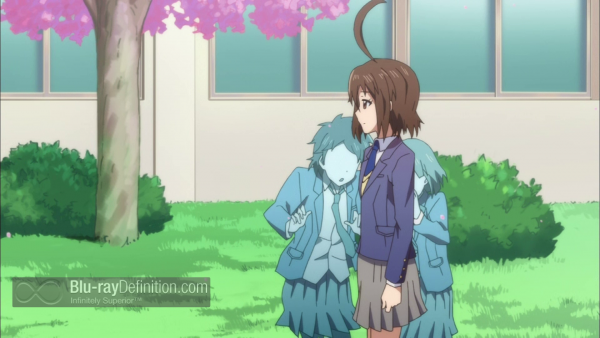 Chronicles of the Going Home Club (帰宅部活動記録) is a slice of life, comedy anime series set in high school based on a Japanese manga written and illustrated by Kuroha.
The story follows the daily activities of a group of high school girls in their school's "Going Home Club". The club's activities consist simply of having as much youthful fun as possible. The club President, Dōmyōji Sakura (a very energetic girl with a twisted sense of humor), is at first, the club's only "commoner" before the two first-year students Andō Natsuki (a freshman with a serious, straight-laced personality) and her friend form middle school Tōno Karin (a sweet girl with extraordinary baking skills whose kawaii personality is admired by the remainder of the club members as ultra-feminine) join. The remaining two members are Kokonoe Claire, the club's treasurer and heiress to her family's mega-corporation. She is so rich she has no understanding of the true value of money; and Ōhagi Botan, also an upper class girl, she is highly skilled in martial arts and extremely strong. She is said to have traveled around the world wrestling bears.
Apart from its quite silly mixture of slapstick humor, and, for whatever reason, a talking baby seal that appears throughout the series, its running lampoon of anime series in general (there are often false endings to episodes purposely interrupted and characters referring to themselves as characters in an anime), the animation style that incorporates some chibi, some realism, and lots of moe, is rather fun to watch.
The series never comes up for air, from the opening scene to the last, even at the end of episodes we get "mini-theatres" with chibi animation gags, that carry over from the previous gags. Nothing in the series really has any rhyme or reason, and it isn't meant to with a series like this. When the girls decide to play kick the can and Natsuki is designated as the one who has to keep gulping down cans of black coffee till she gets sick because Botan keeps blasting the can right out of the park, it isn't to serve any plot arc, it's just for a barf gag. It can sometimes get a bit pointless in large doses if you binge watch, like I had to, but in small doses, it is a funny, quick-paced series that can easily hold your attention.

Video Quality
[Rating:4.5/5]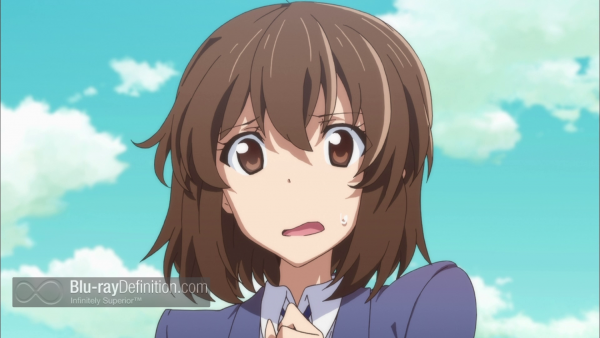 Chronicles of the Going Home Club arrives on Blu-ray in an AVC/MPEG-4 1080i/60 transfer from NIS America. Despite being interlaced, the series looks fantastic, with no apparent motion artifacts, sharp details, vibrant color reproduction, and color banding is extremely slight.

Audio Quality
[Rating:4.5/5]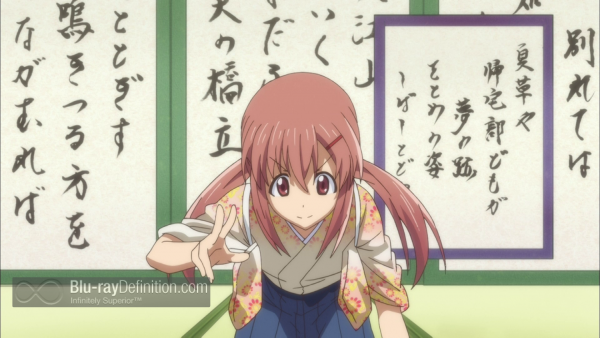 The Japanese LPCM 2.0 (48kHz/24-bit) stereo mix may lack all the extra channels of a surround mix, but it hardly disappoints otherwise. There's lots of headroom here for great dynamic range, full and clear dialogue, well-defined stereo imagery, and very punchy sound effects.

Supplemental Materials
[Rating:3.5/5]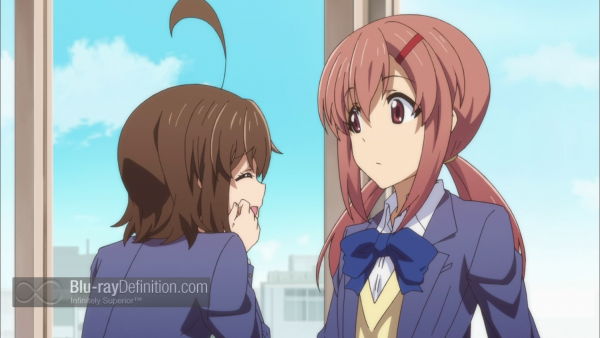 Chibi Theatre (1.78:1; 1080i/60; 00:07:11)
Japanese Trailers (1.78:1; 1080i/60; 00:01:27)
Clean Opening
Clean Endings
NIS America Trailers
Composition Book –  Hardcover book contains artwork and interviews with the animation staff, including director Sato Hikaru and sound director Tsuchiya Masanori.

The Definitive Word
Overall:
[Rating:4/5]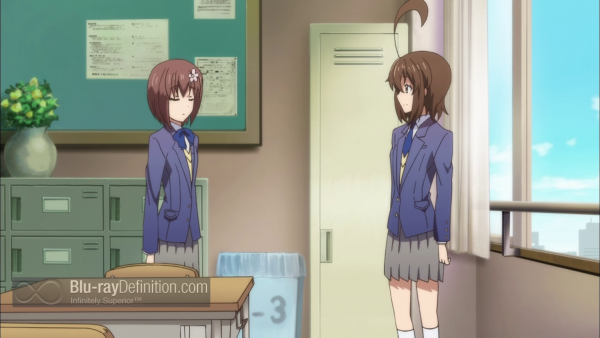 Funny, clever, and quick-paced, Chronicles of the Going Home Club is a gag-filled slice of life anime series that will have you in stitches. The Blu-ray looks and sounds great, and comes in one of NIS America's premium packages with hardcover art book and glossy chipboard slipcase.
Additional Screen Captures
[amazon-product]B00U7XTRV8[/amazon-product]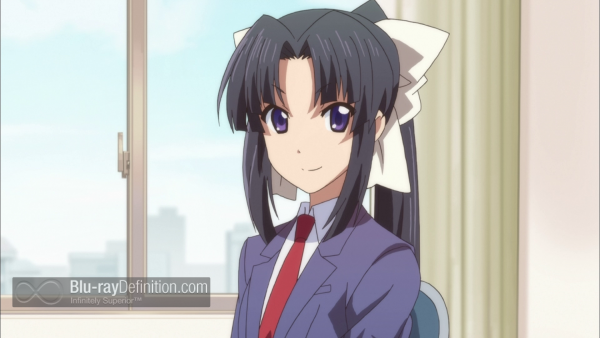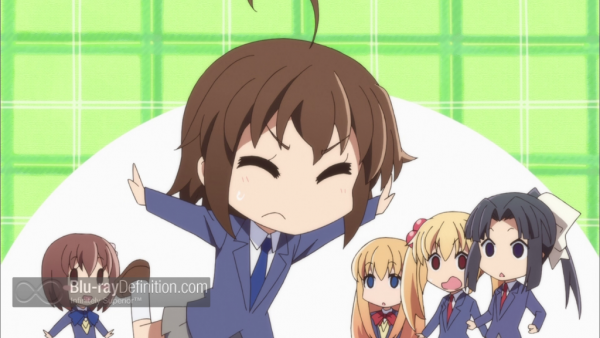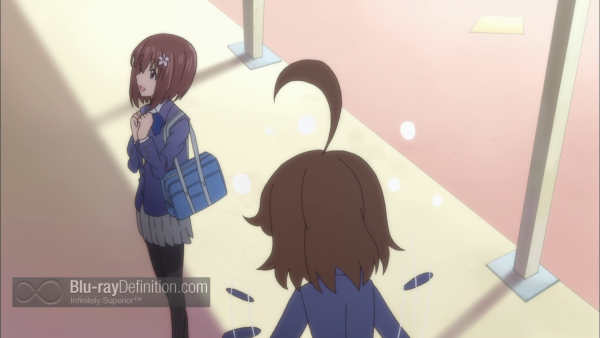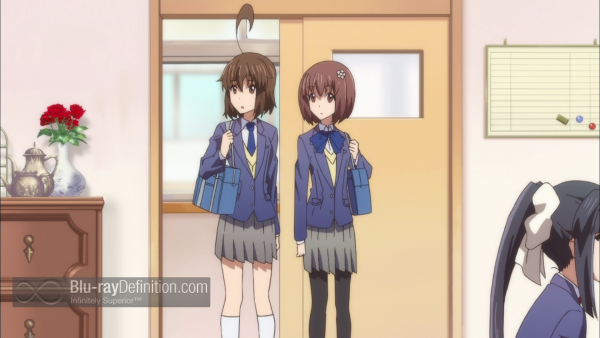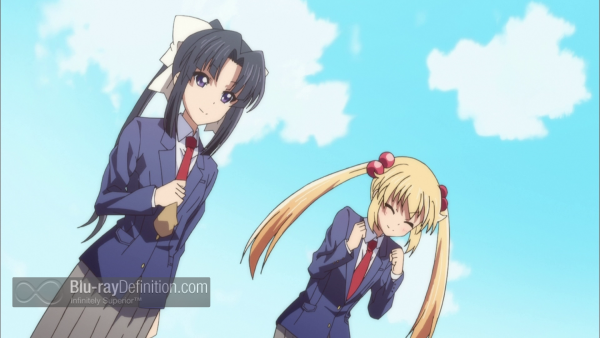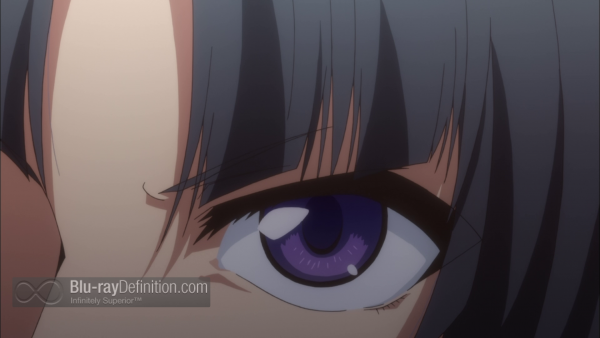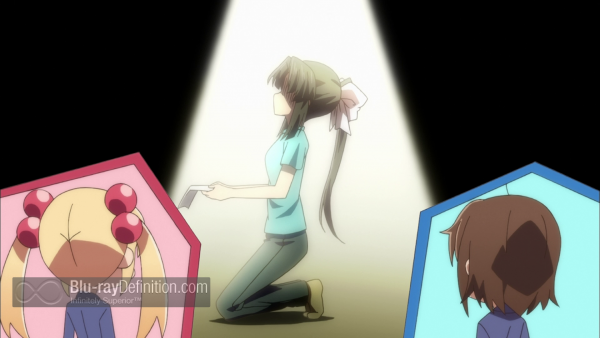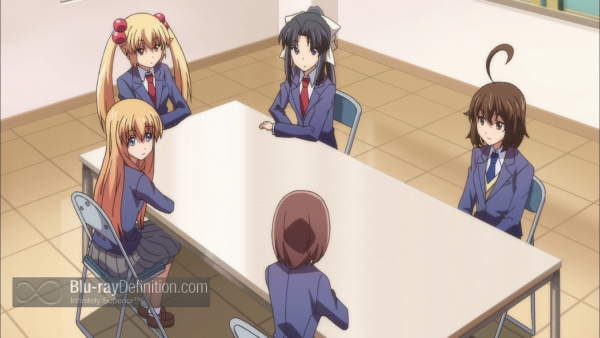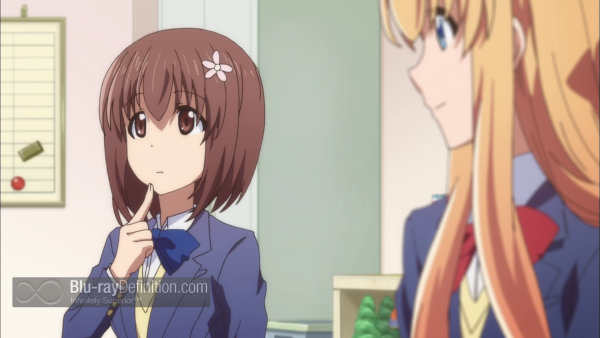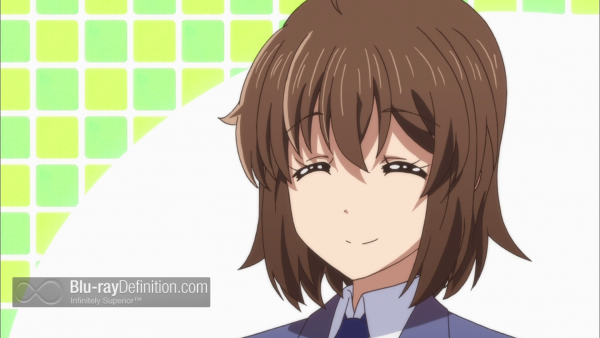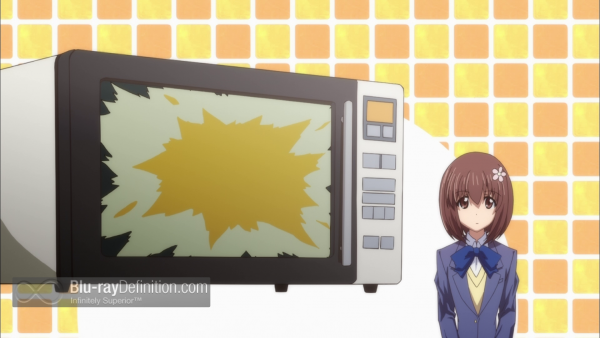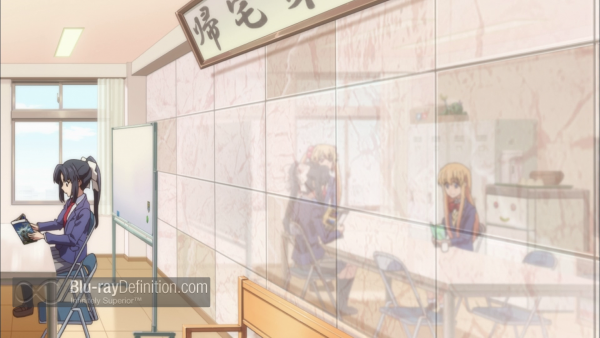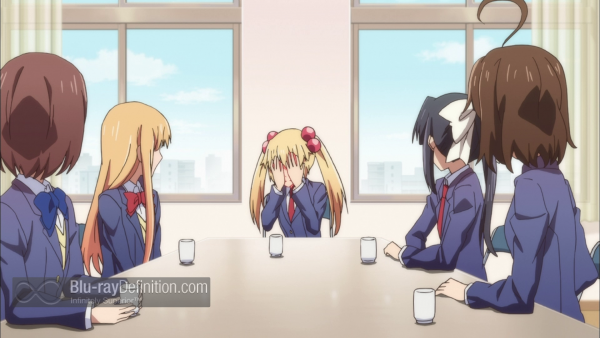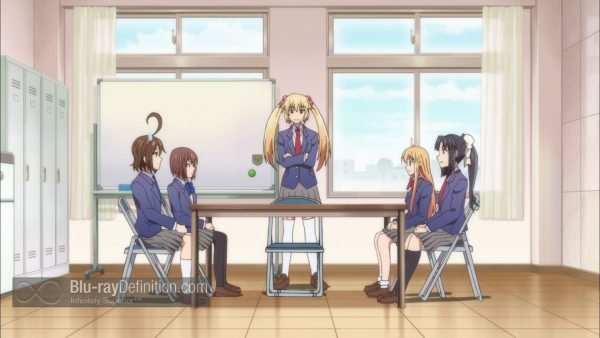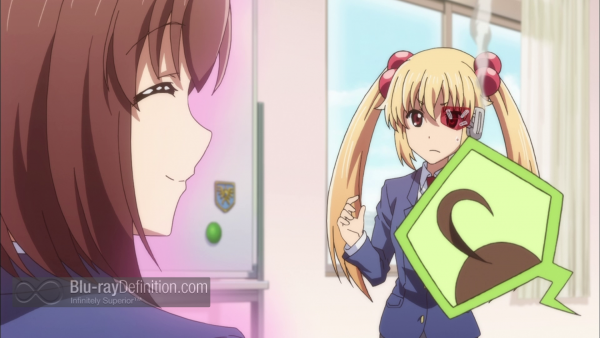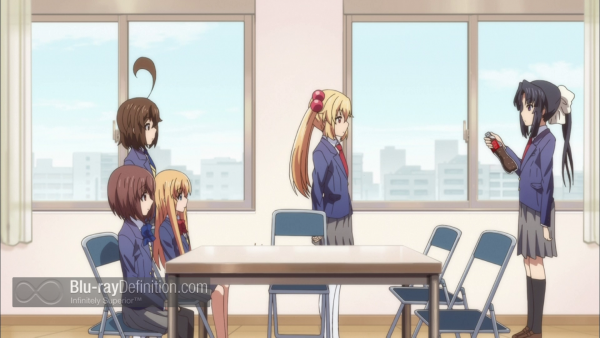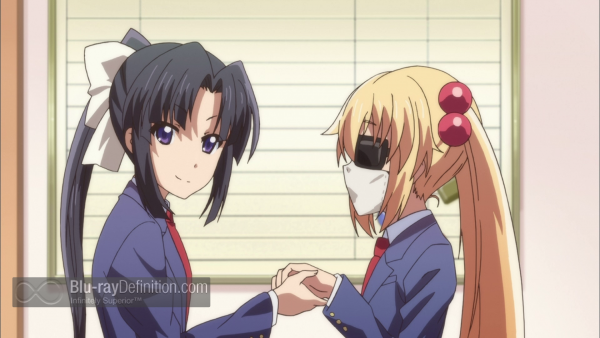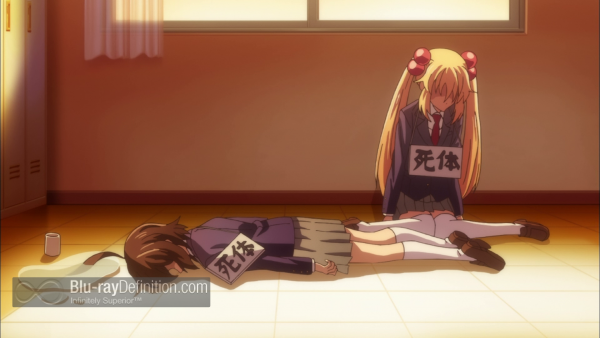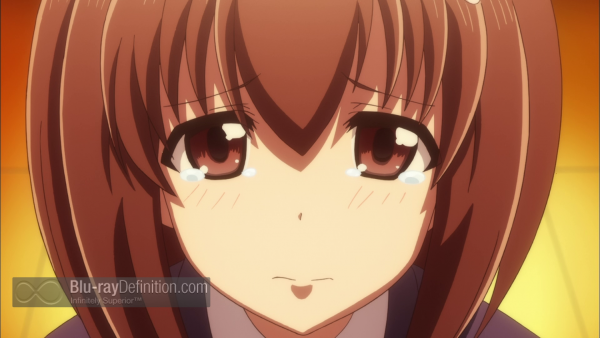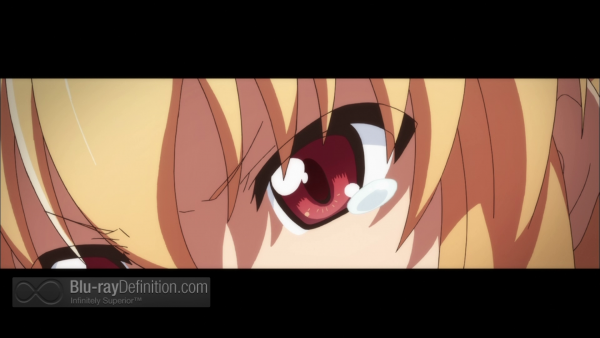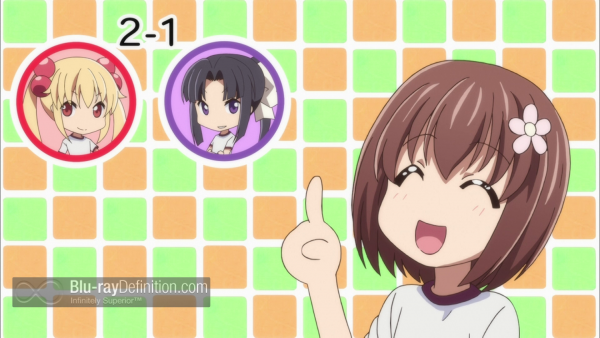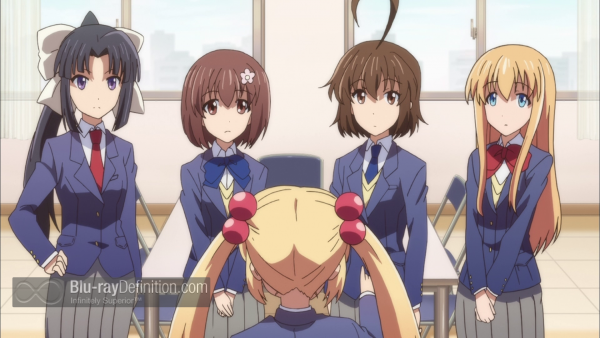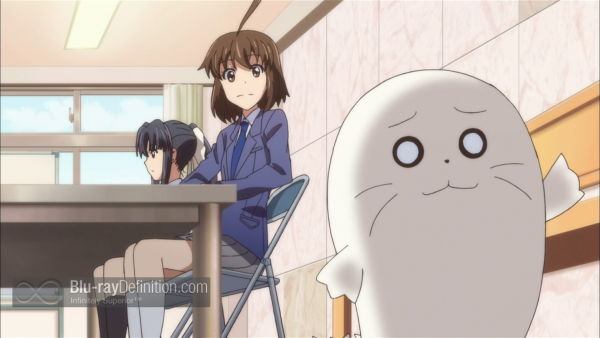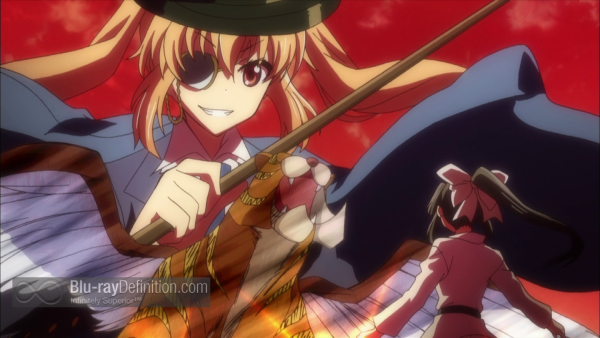 [amazon-product]B00U7XTRV8[/amazon-product]