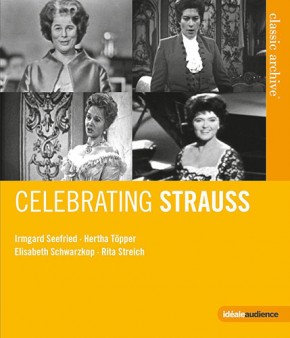 – –

The Film
[Rating:3.5/5]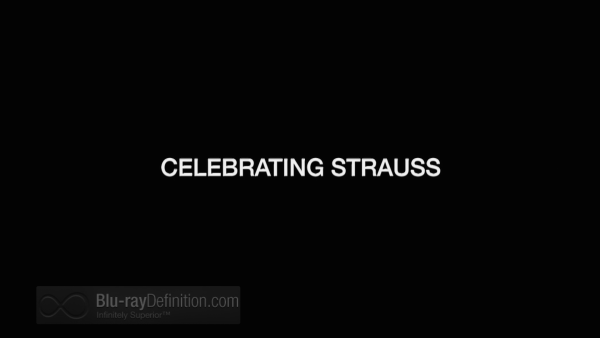 2014 is the 150th anniversary of the birth of famed German composer  Richard Strauss who was also a noted conductor of German and Austrian repertoire. As most classical music lovers will recall, Strauss was a consummate writer for the female voice and Celebrating Strauss gives us fourteen selections from the television archives that feature some of his best vocal proponents. These film clips were collected over nearly a decade (1961-1970) and are now restored on this Blu-ray release.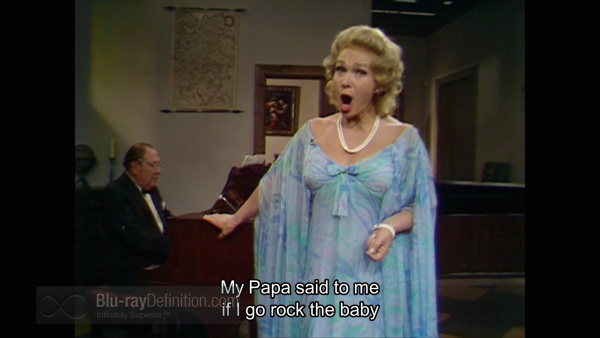 Rita Streich, a lithe-voiced soprano, leads off the program with "Schlechtes Wetter," accompanied by an unseen Janine Reiss. The legendary German soprano Elisabeth Schwartzkopf follows with the wistful "Morgen," and the light-hearted "Mein Vater hat gesagt," both accompanied by equally legendary accompanist, Gerald Moore.  Schwartzkopf continues with five orchestral songs "Ruhe, meine Seele," "Meinem Kinde," "Muttertandelei," "Zueignung," and "Waldseligkeit," all led by Berislav Klobucar.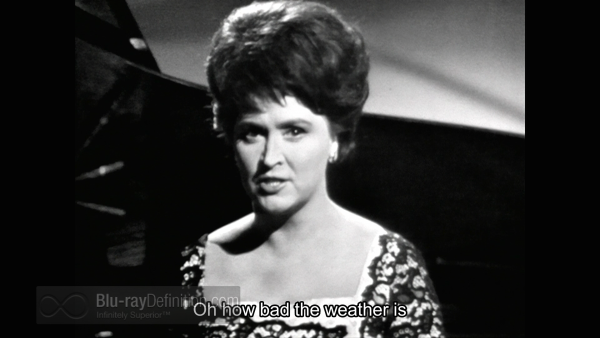 Teaming with contralto Herta Topper, Schwartzkopf delivers a meltingly beautiful scene from Strauss's masterful opera, Der Rosenkavalier, under the baton of Charles Mackerras. The Marschallin (Schwartzkopf) recalls her youth, her marriage at a very young age, and tells her young suitor, Octavian (Topper), that he will eventually leave her for a younger and prettier woman. Although the young man protests, he eventually leaves, while the older regrets that she did not even kiss him goodbye.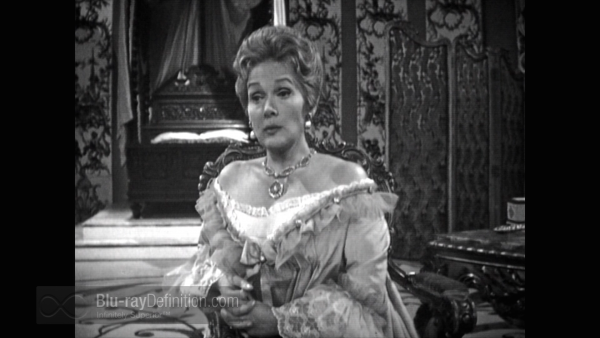 The program concludes with German soprano Irmgard Seefried performing five orchestral songs, "Morgen," "Wiegenlied," "Traum durch die Dammerung," "Zueignung," and "Standchen," all staples of the Strauss songbook, and conducted by Piero Bellugi.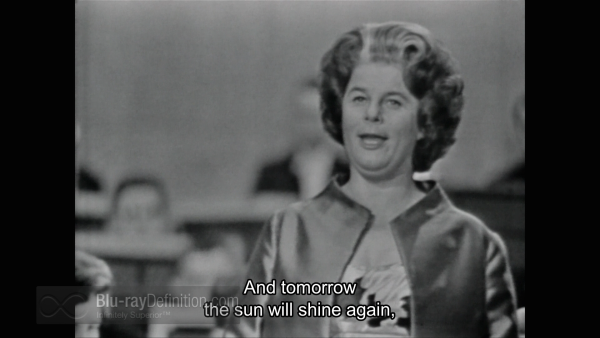 While the visual and audio properties of this musical document are not up to the standards of current films, they are more than sufficient to make viewers grateful that such a program exists at all. All of the singers performed these works during the composer's lifetime and we are the beneficiaries of their experience and direct connection with Strauss.
Video Quality
[Rating:3/5]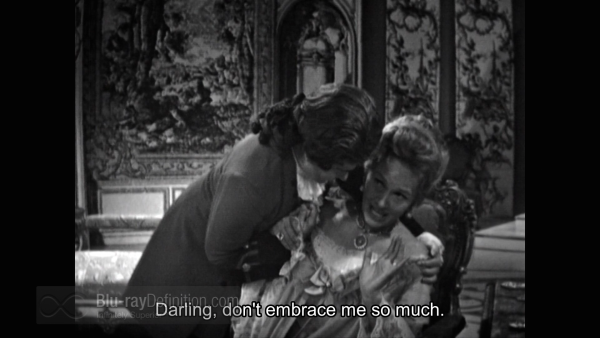 The 1.33:1 aspect ratio reflects the made-for-television provenance of these excerpts, all in black and white except for the seven songs for voice and piano (Schwartzkopf/Moore) that is in dated color.  As might be expected, there is a fair amount of blur with the best detail in the Streich clip and the extended Rosenkavalier scene. In spite of these shortcomings, the program remains quite watchable.
Audio Quality
[Rating:3.5/5]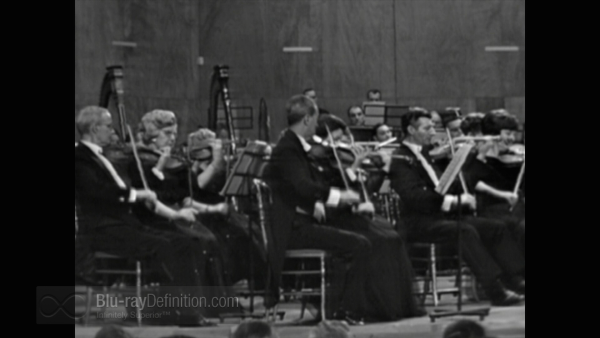 Vocal reproduction is excellent, the whole point of this program, with some compression of the orchestral backgrounds. While the label states that this is an LPCM stereo soundtrack, it is clear that it is matrixed monaural.
Supplemental Materials
[Rating:1/5]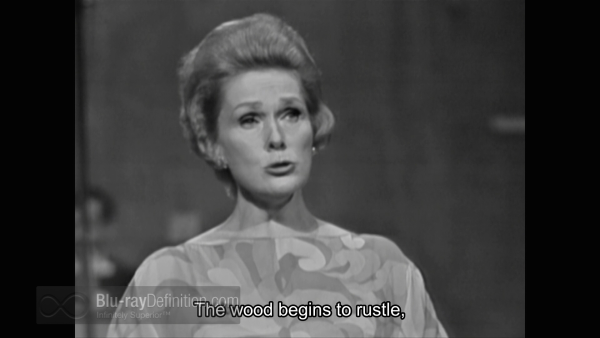 A nice booklet with cast and production credits, track listings, and Christopher Jakobi's  background piece on Strauss and the four singers. There are also trailers for other EuroArts Blu-ray discs.
The Definitive Word
Overall:
[Rating:3.5/5]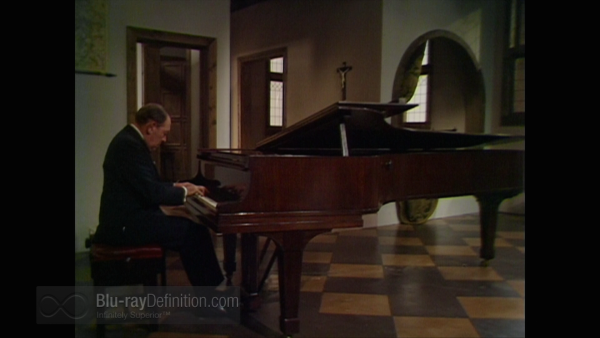 This archival Blu-ray makes a strong case for the whole being greater than the sum of its parts. Giving us knowledgeable singers, and in their prime, is reason enough to consider its purchase. It is also not very likely for the foreseeable future that we will be offered vocal renditions like these that could well be considered definitive. The aforementioned sight and sound deficiencies can be readily overlooked with performance values that are this high. In addition, newcomers will be treated to singers with whom they may be unfamiliar, making this disc even more appealing.
Additional Screen Captures
[amazon-product region="uk" tracking_id="bluraydefinit-21″]B00J9X968G[/amazon-product]
[amazon-product region="ca" tracking_id="bluraydefinit-20″]B00J9X968G[/amazon-product]
[amazon-product]B00J9X968G[/amazon-product]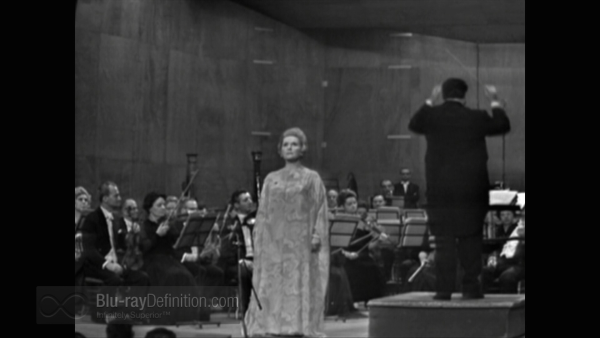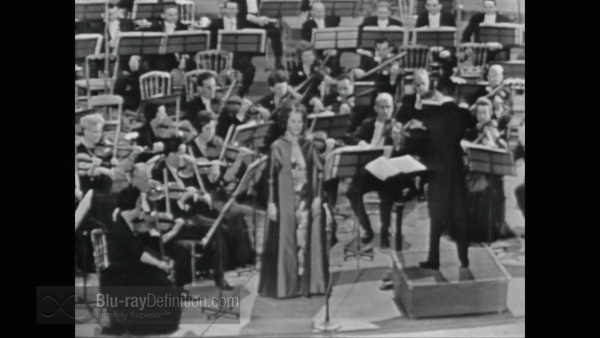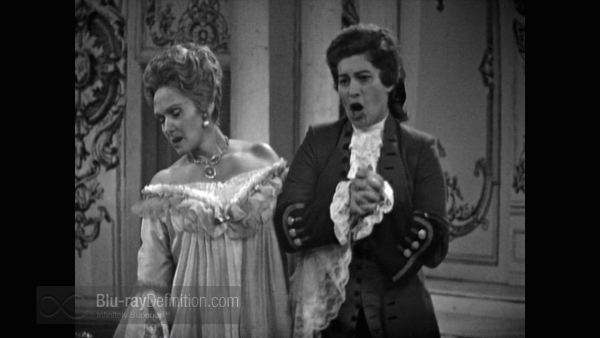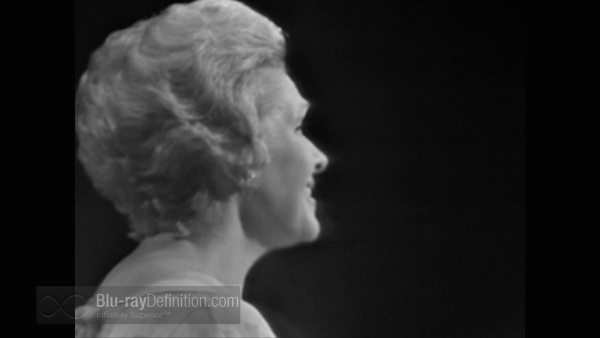 [amazon-product region="uk" tracking_id="bluraydefinit-21″]B00J9X968G[/amazon-product]
[amazon-product region="ca" tracking_id="bluraydefinit-20″]B00J9X968G[/amazon-product]
[amazon-product]B00J9X968G[/amazon-product]