– –
The Film
[Rating:3/5]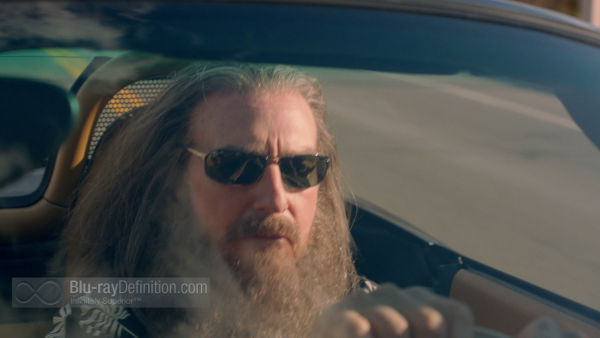 Larry David returns to HBO for this original film that sees him playing a character that is a half-inch removed from his character on Curb Your Enthusiasm. Clear History is a somewhat ill-conceived outing that finds David playing Rolly, a man hiding out on Martha's Vineyard under an assumed name after he becomes infamous for being the marketing man that gave up a billion-dollar fortune when he pulled out of a rising electric car company right before they went public. The company's golden child, a car named Howard with an engine whose runtime was doubled, would go on to be come a smash, and Rolly, then known as Nathan, would lose his fortune, his industry credibility, and his wife. Years spent simmering in hatred against former partner Will (Jon Hamm; Mad Men) would come to its fruition when Will and his wife (Kate Hudson) suddenly arrive on Martha's Vineyard to build their new, sprawling mansion. Rolly and his motley crew of friends at first come up with the crazy idea to blow up the mansion – none of them knowing who Rolly even is at that point, but equally angry at the outsiders coming into town and claiming a piece of property that has been in the community for generations. But Rolly, now unrecognizable to his old colleague, suddenly gets a plan to simply seduce his partner's wife away from him, take his mansion, and then blow it up. As one might expect, it's a plan that doesn't go quite as smoothly as anyone had hoped.
With his signature cynicism on display, helped along by a mostly improvised screenplay by Curb Your Enthusiasm and Seinfeld co-writers Alec Berg, David Mandel, and Jeff Schaffer, Larry David's character feels like a fish out of water here in this silly story. Despite the efforts of the all-star cast, this ploy just doesn't work on any level. I mean, who really so nonchalantly agrees to go along with a plan to blow up someone's house? Michael Keaton appears playing a character that harkens back to his kooky role in Johnny Dangerously, only a lot less likable, and he's the best of the bunch.
Problems aside, the film does have a few genuinely comedic moments, such as the running gag about certain women in the town having engaged in oral sex with Chicago – the band, not the city – and their current boyfriend's disastrous efforts to get details out of them. There's also a silly bit about a narrow roadway that requires one car to back up and disputes over who should be the one to back up that could have been lifted right of Seinfeld (remember George and the parking space). Still, Clear History is just not consistently funny enough or believable enough, in the context of being a farce.
Video Quality
[Rating:4/5]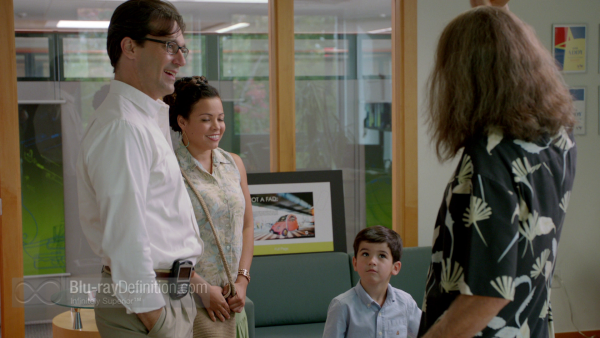 Arriving on Blu-ray with an AVC/MPEG-4 1080p encodement, Clear History is a solid transfer from HBO. The colors look vibrant and life-like, there's strong, crisp texture, and no issues with compression or post-processing.
Audio Quality
[Rating:4/5]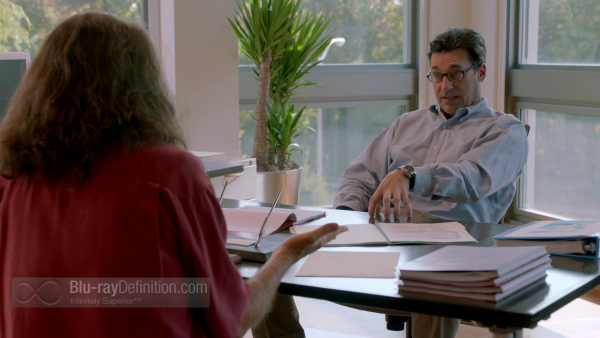 The soundtrack in DTS-HD Master Audio 5.1 (48kHz/24-bit) is straightforward, as one would expect from a film like this. It still provides a good amount of atmospherics and clear dialogue with some subtle stereo panning across the front, and a little bit of punch for those Chicago songs.
Supplemental Materials
[Rating:0/5]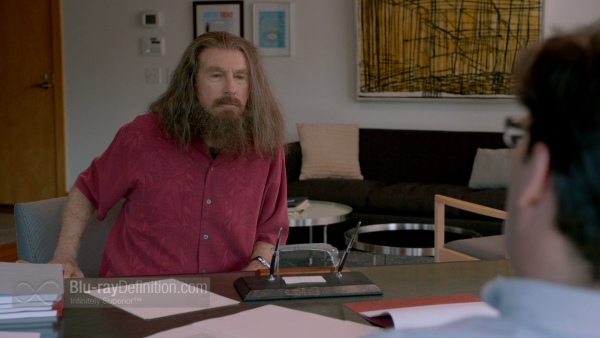 There are no on-disc supplements included, but iTunes and UltraViolet digital copy are provided.
The Definitive Word
Overall:
[Rating:3.5/5]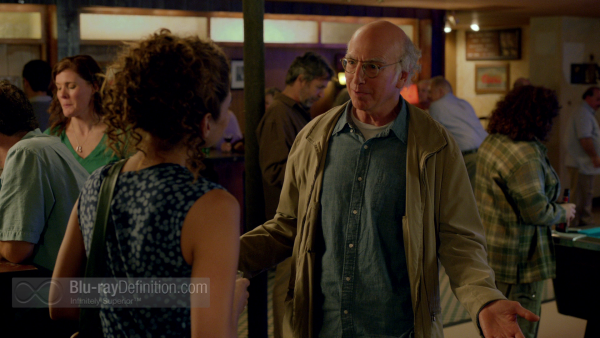 Larry David's character doesn't play well outside of Curb Your Enthusiasm, though some fans may still like Clear History's cynical sense of humor, despite the silly plot that hinders it.
Additional Screen Captures
[amazon-product]B00EHJC9AE[/amazon-product]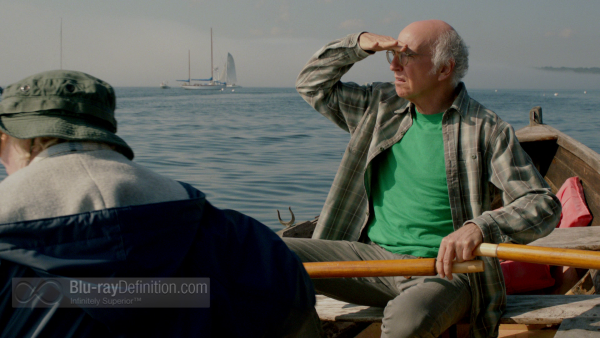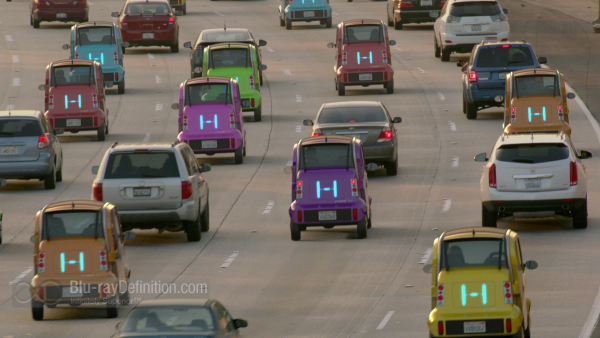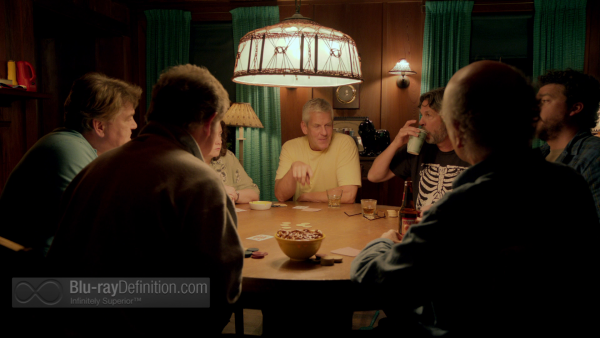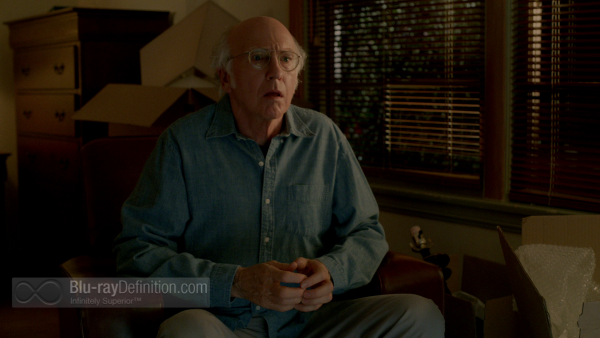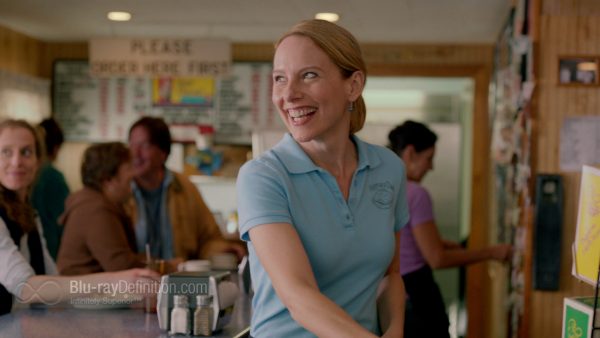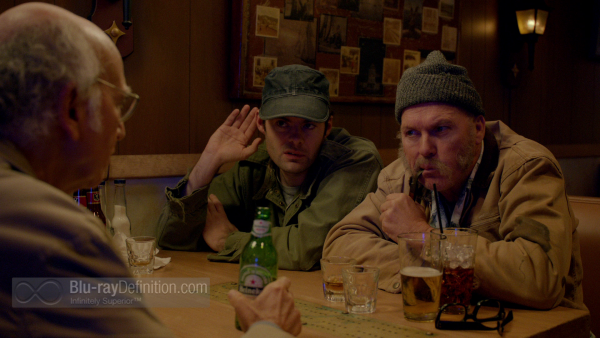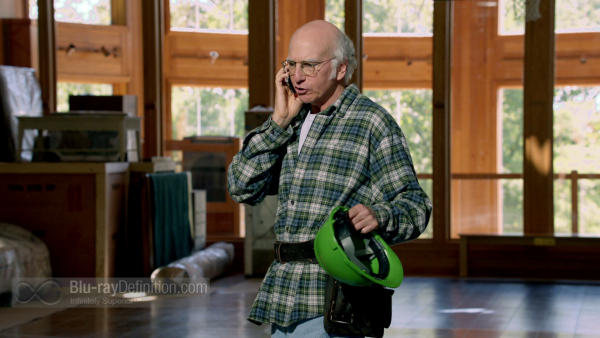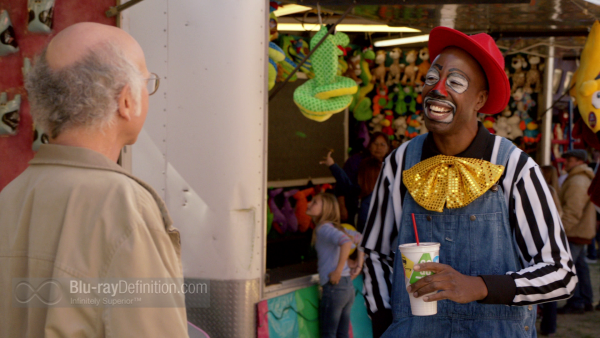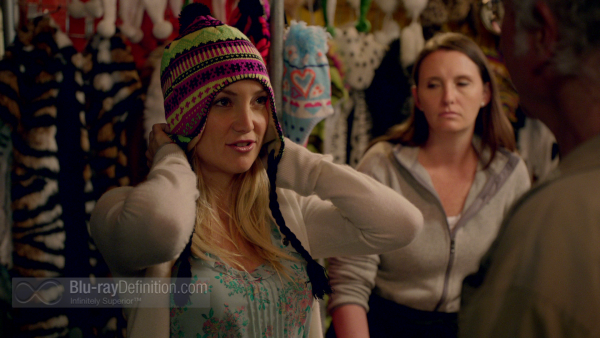 [amazon-product]B00EHJC9AE[/amazon-product]