–
The Film
[Rating:3/5]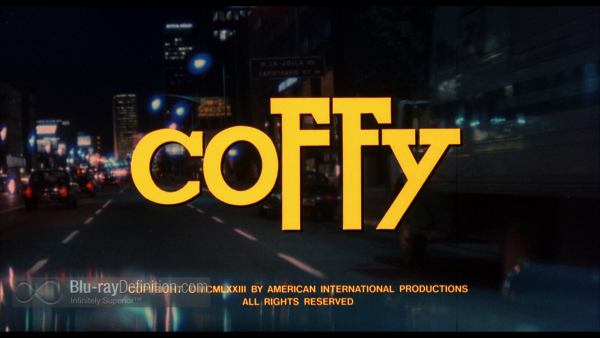 With his 1973 precursor to seminal Blaxploitation/female power flick Foxy Brown, writer/director Jack Hill (Switchblade Sisters) not only tapped into the burgeoning black power movement on the big screen but also helped lay the groundwork for violent revenge films, such as Death Wish (which would follow a year later) or Tarantino's Kill Bill.
In Coffy, Pam Grier plays nurse "Coffy" Coffin, whose 11-year-old little sister is hopelessly strung out on heroin. Looking for vengeance on the dealers who got her sister hooked, Coffy goes poses as an addict to take down a dealer whose head she blows off with a shotgun. Then, after her childhood friend is beaten into a coma by his fellow police officers for refusing to take bribe money, Coffy goes undercover to rid her neighborhood once and for all of the corrupt cops and drug pushers. Posing as a Jamaican prostitute, she infiltrates the inner sanctum of drug kingpin and pimp King George ( Robert DoQui) and his ultimate boss, Italian mafioso crime boss Vitroni (Allan Arbus).
Filtered through decades of distance and history, Coffy is an exercise in absurdity, but in 1973 the idea of a black woman laying down some serious ass kicking on men and women of all colors, including corrupt white cops, and dirty politicians, was a radical and confrontational idea. Coffy is given plenty of chances to dish out nearly obscene levels of violence in this film, blowing off a man's genitals, jamming a junkie with an overdose of heroin, and stabbing a goon several times in the neck. We even get the requisite amounts of sex and nudity, courtesy of Grier and others to fulfill the needs of all lovers of exploitative grindhouse fare.
Pam Grier is fantastic in her role as Coffy; she's sexy, tough, and just a bit vulnerable, kicking butt and taking names. Altogether, there's nothing much to argue against Coffy as a film that ticks all the boxes for what it is meant to be, an in your face, outrage-fueling exploitation film with plenty of gratuitous sex, violence, and social impropriety.
Video Quality
[Rating:4.5/5]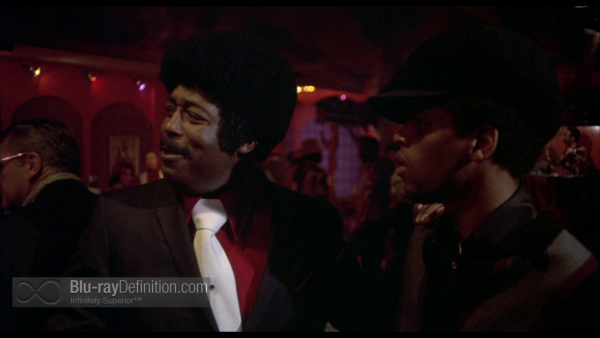 I previously reviewed the UK Blu-ray release of Coffy from Arrow and this Olive Films release looks generally the same regarding grain structure, nuance, and the cleanliness of the film source. The major difference seems to be in the color saturation. The Arrow was more saturated, and this Olive Blu-ray is a bit more 'pale' for lack of a better word. All things considered, this still looks fantastic, but I give the nod to the Arrow release because it has more 'pop'.
Audio Quality
[Rating:3.5/5]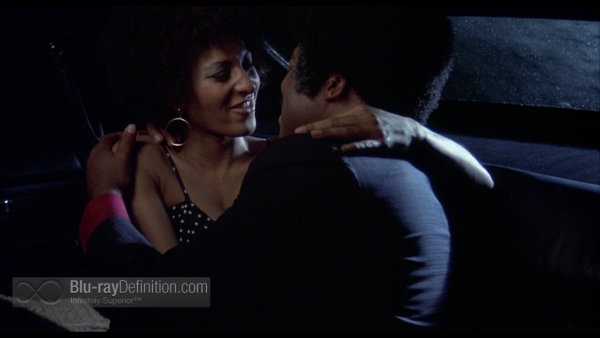 This Olive Blu-ray Disc of Coffy comes with a DTS-HD Master Audio 2.0 mono (48kHz/24-bit) track of the original soundtrack. It's boxy and compressed, but still clean and offers clear dialogue and just a little bit fuller in sound than the Arrow release's LPCM 1.0 track.
Supplemental Materials
[Rating:o/5]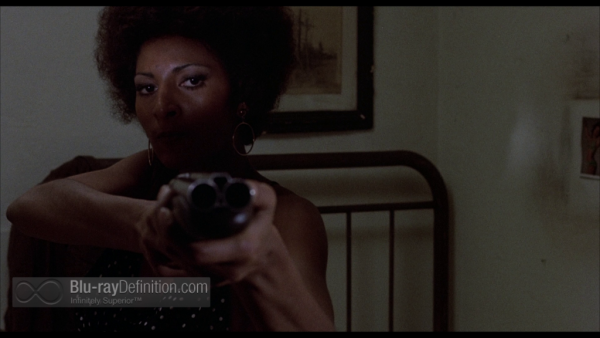 No supplements at all are included with this U.S. release of Coffy from Olive Films. This is a big minus for this release compared to the previous Arrow release, which was stuffed to the gills.
The Definitive Word
Overall:
[Rating:3/5]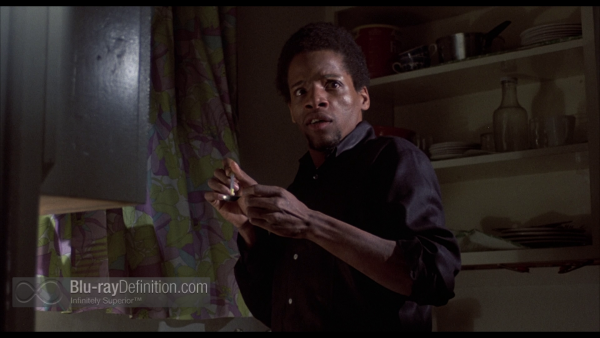 This escapist Blaxploitation paean to Black female power looks great, but the barebones release is a disappointment in comparison to available import versions.
Additional Screen Captures
[amazon-product]B00WHC76YM[/amazon-product]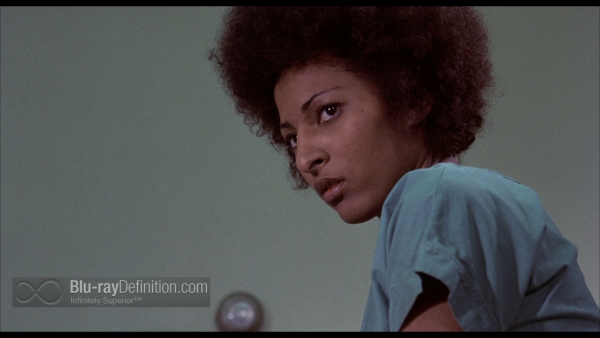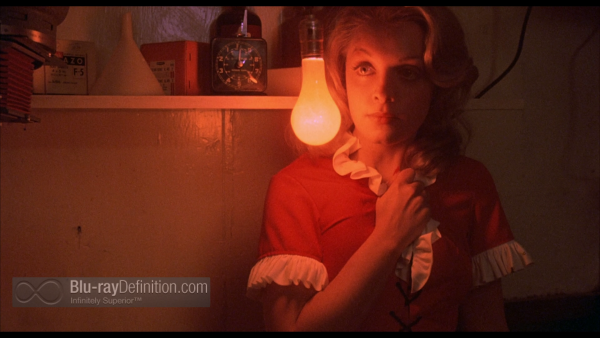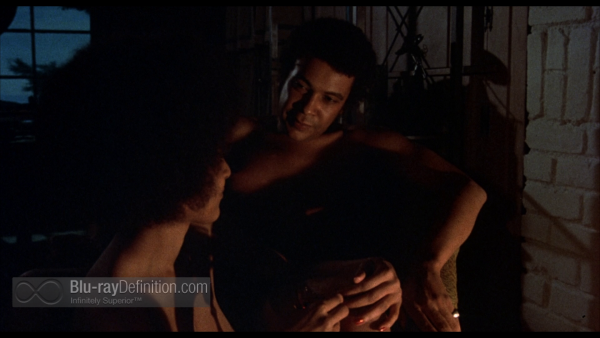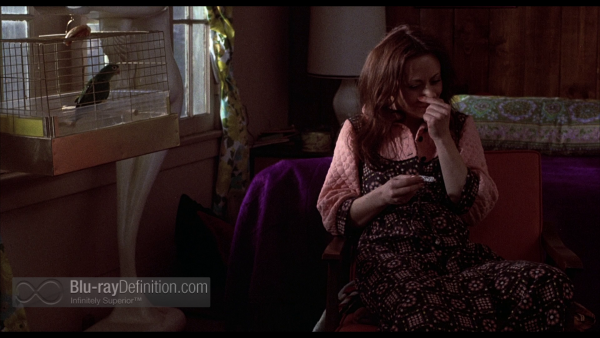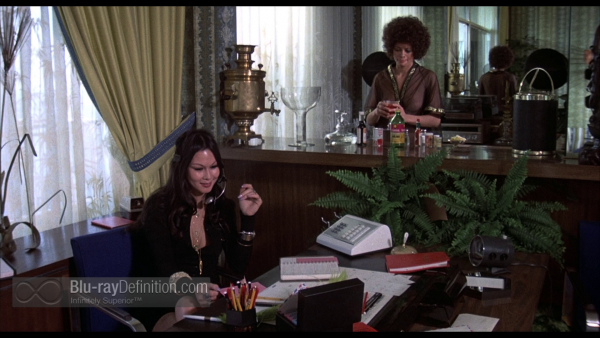 [amazon-product]B00WHC76YM[/amazon-product]