– –

The Series
[Rating:4.5/5]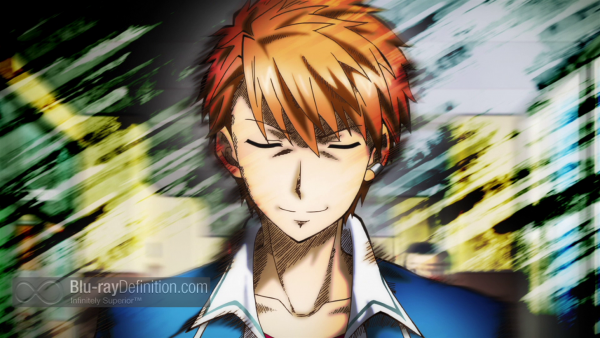 D-Fragments or D-Frag! (ディーふらぐ!) is an anime series based on the comedy manga series by Haruno Tomoya and, I would be doing a great disservice to this series by even attempting to try to describe how hilarious it is from start to finish; it's truly one of the most genuinely funny shows I have had the pleasure to sit through. My gut was aching from the belly laughs by the time I reached the end.
The show focuses on the high school boy Kazama Kenji, a self-proclaimed delinquent who, along with his crew, is determined to rule the school. Things don't go quite his way, however, when Kenji finds himself literally forced to join the school's Game Creation Club, which is controlled by a group of four seemingly crazy girls who exist in their own parallel reality, claiming elements (fire, earth, water, lightning) as their 'powers' and getting pretty violent with anyone who happens to cross them. For example, the club's president, the diminutive Shibasaki Roka, claims 'Fire' as her element, but her true element is 'Darkness' and she attacks he opponents by placing a bag over their heads.
As the series progresses, other characters are folded into the mixture of zaniness, including Takao, president of the 'real' game creation club who begins intent on shutting down Roka's club (which is actually the Game Creation Club (Provisional)), but soon, even Takao resolves her issues with Roka and is eventually drawn into the madness that is the Game Creation Club, getting mixed up in weird gaming battles (The Race For Alien Porn Board Game) and, not wholly unexpected, forming a crush on Kenji (so does Roka).
The jokes never grow stale in D-Frag!, which seems an improbable feat given the genre, as gags are usually used to death. While some things do recur (Kenji being kidnapped by rival 'gangs' and clubs is a mainstay), the way in which they are handled is so ludicrous, it seems new and refreshing every time. The character mix is also superb. Kenji is the improbable straight man, if you will, to the gathering of near lunatics that is D-Frag!, from Roka to the rather detached Karasuyama Chitose, student council president and member of the provisional Game Creation Club who claims to be an 'Earth' type and is quick to the punch. Other weird, psycho-sexual peculiarities in the series include a couple of masochists (Shiō Hachi and Kawahara Ataru,) the pair of whom enjoy being beat up and smothered, either by Roka (Hachi) or Chitose (Ataru).
The double entendres, chaos, and wisecracks never seem to cease in this fast-paced world of mayhem, and all of it is paired with a brilliantly rendered animation style that is colorful, quirky, and neatly balanced between the edgy, kawaii, and comical. Chibi is used to good effect, but not overused, and there isn't any fan service, which is strange given the sexual undercurrent running throughout, but there are enough well endowed female characters (Takao, for example) and gorgeous designs to keep even lovers of such somewhat satisfied.

Video Quality
[Rating:4.5/5]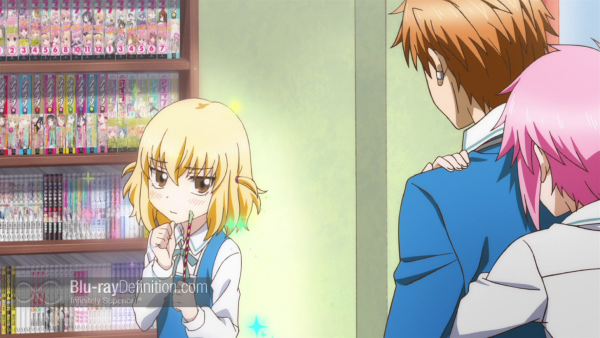 D-Frag! looks exceptional in this 1080p AVC encodement from FUNimation, and that's not something that I say very often. It truly is one of the best looking transfers I've seen from FUNimation in along while. The digital animation here is clean and crisp, virtually free from any noise or softness, motion artifacts, aliasing, and even color banding, which barely rears its head.

Audio Quality
[Rating:3.5/5]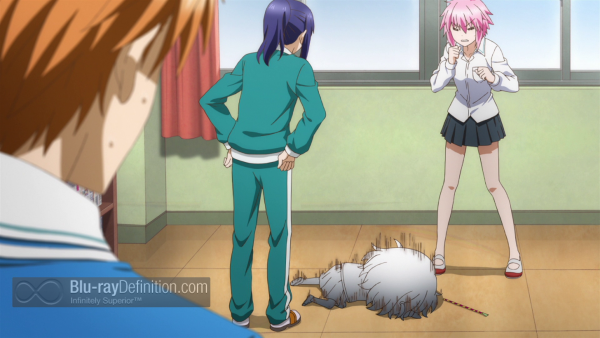 Unfortunately, the audio isn't at the same level and seems to be affected by the same sort of squeezed dynamics that typically comes with FUNimation releases. That said, the Japanese Dolby TrueHD 2.0 stereo mix is good enough for this sort of comedy series. The English dub, offered up in TrueHD 5.1 doesn't seem to offer up much more than some mild, low level atmospherics with the occasional sound effects 'escaping' into the surrounds. My preference remains with the hilarious Japanese cast that had me in stitches. The English cast sounded too canned to me. Perhaps some of the humor was just lost in translation.

Supplemental Materials
[Rating:3/5]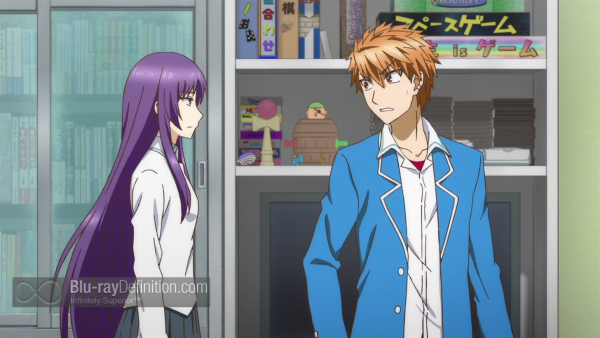 Episode 1 Commentary
Episode 10 Commentary
Pre-Air TV Commercials
A bird? A plane? No, It's a New Anime! (1.78:1; 1080i/60; 00:00:17)
You Want to Join My Club, Don't You? (1.78:1; 1080i/60; 00:00:32)
Promotional Video (1.78:1; 1080i/60; 00:01:52)
The New DVD/BD Cheer (1.78:1; 1080i/60; 00:00:49)
The New DVD/BD Cheer (Funabori Version) (1.78:1; 1080i/60; 00:00:17)
A Commercial Within a Commercial (1.78:1; 1080i/60; 00:00:17)
Mobile Rally Commercial (1.78:1; 1080i/60; 00:00:17)
Textless Opening Song "Stalemate!"
Textless Closing Song "Minn no Namae wo Irete Kudasai"
U.S. Trailer (1.78:1; 1080p/24; 00:01:33)
FUNimation Trailers

The Definitive Word
Overall:
[Rating:4/5]
The belly laughs abound in the insanely funny series D-Frag!. It'll be one of the best comedy series you watch all year, or maybe ever. And, to top it all off, it looks fantastic on this Blu-ray release from FUNimation.
Additional Screen Captures
[amazon-product]B00SHEOWTQ[/amazon-product]
[amazon-product]B00SHEOOYY[/amazon-product]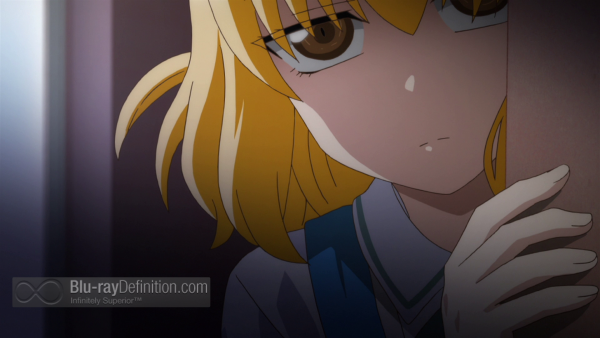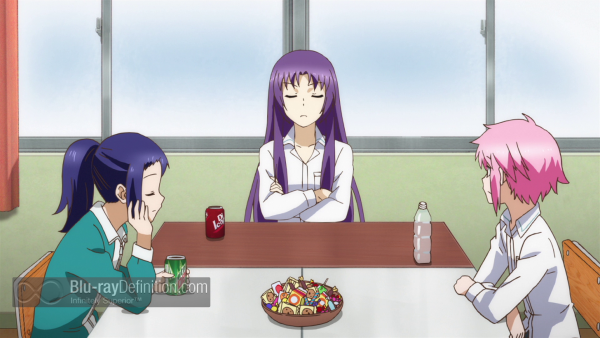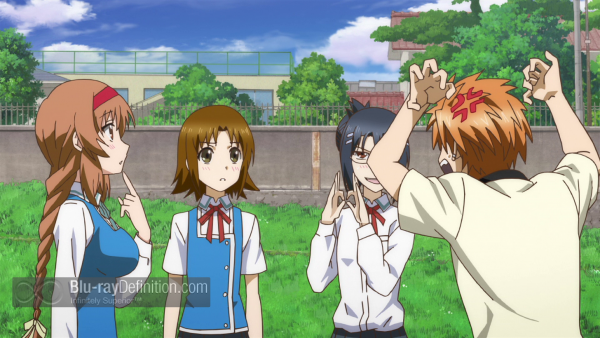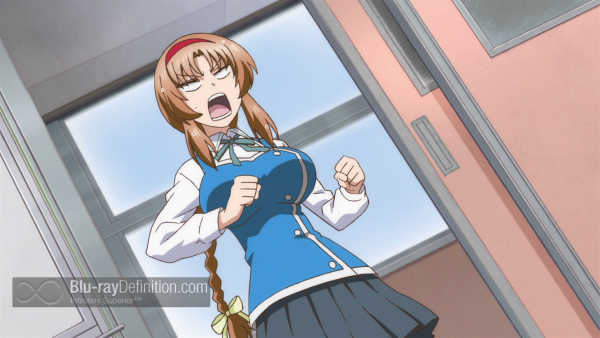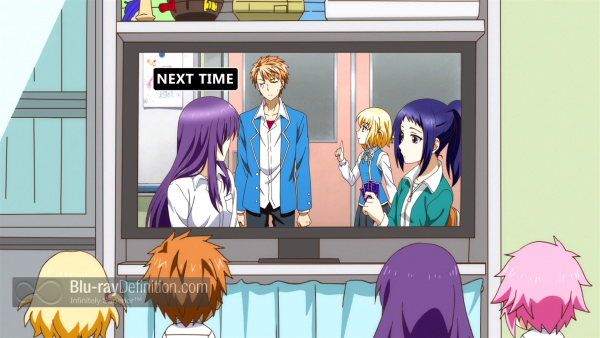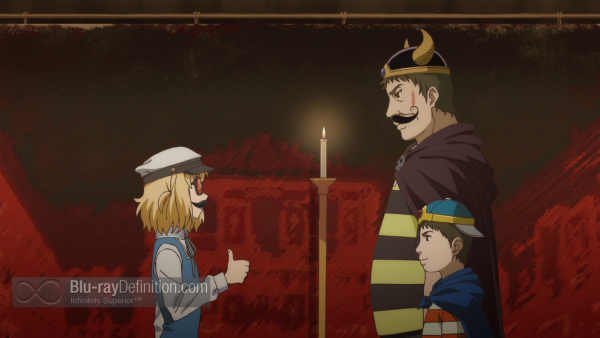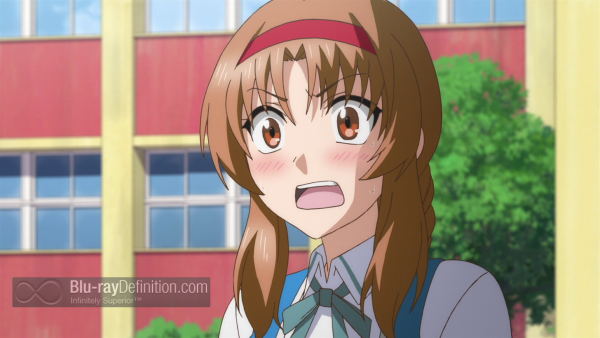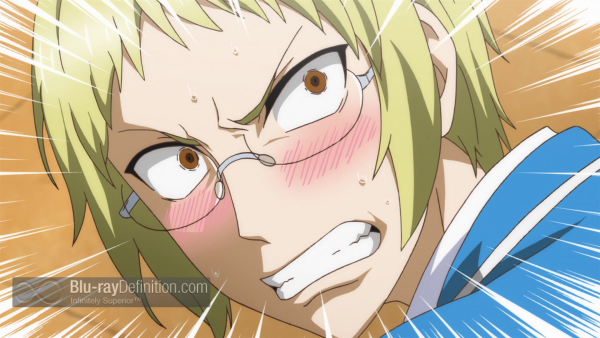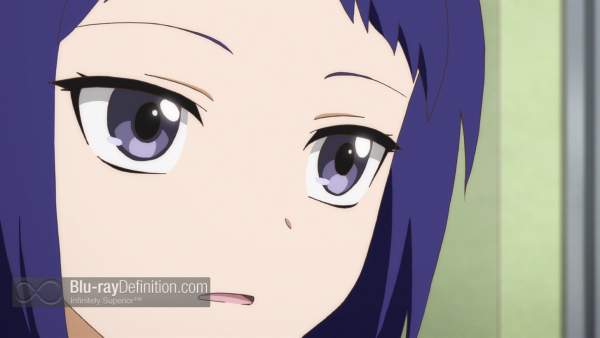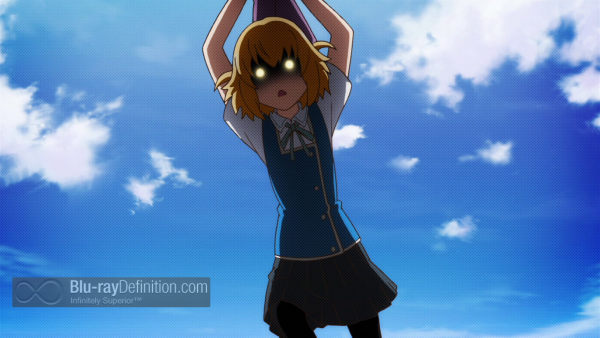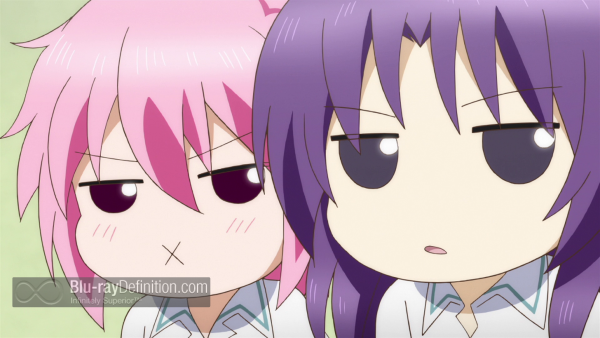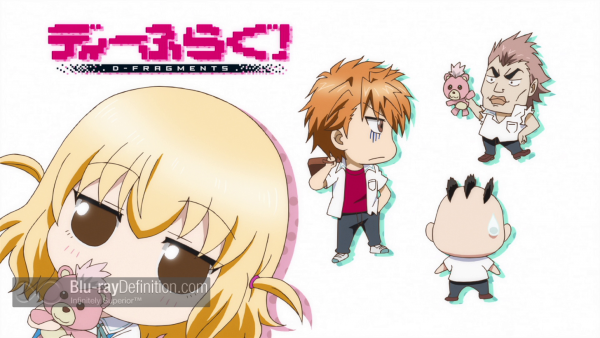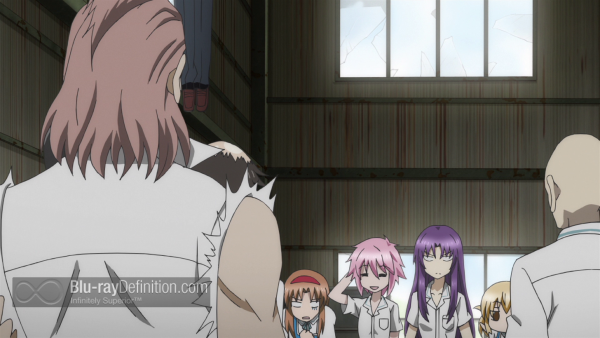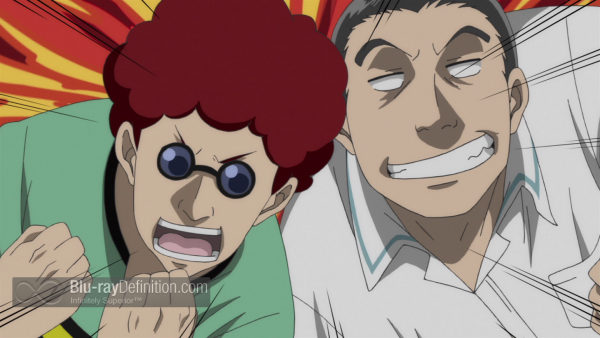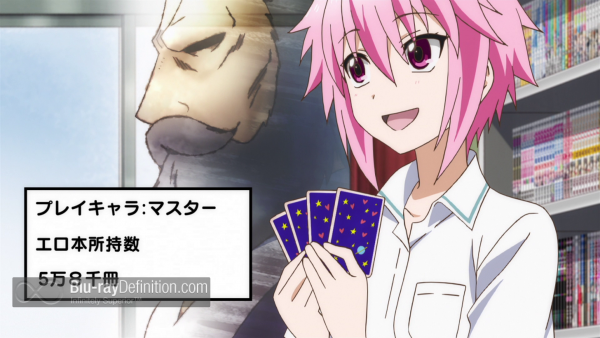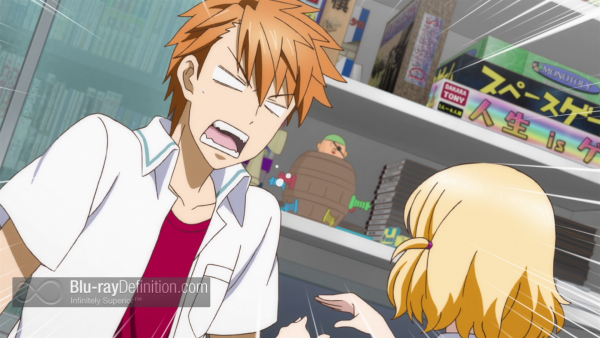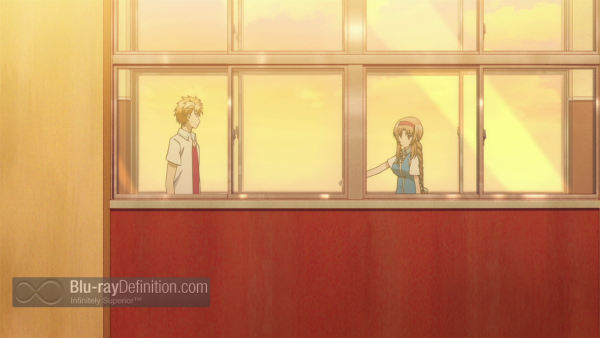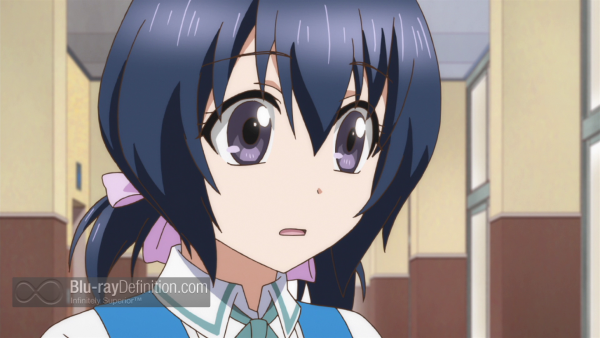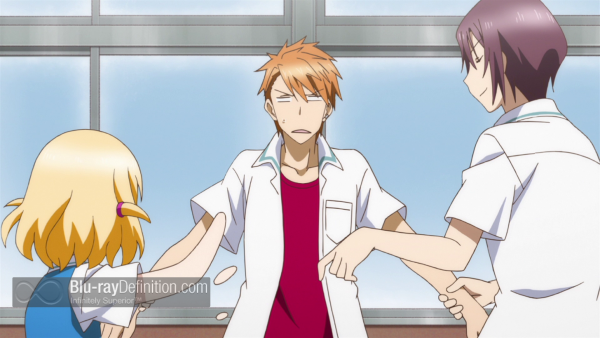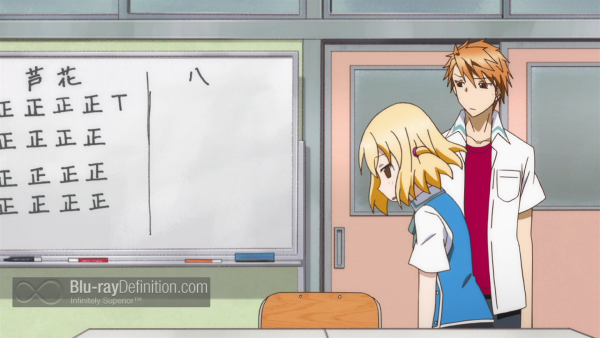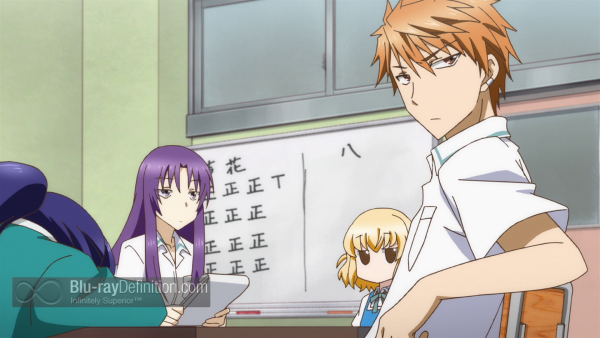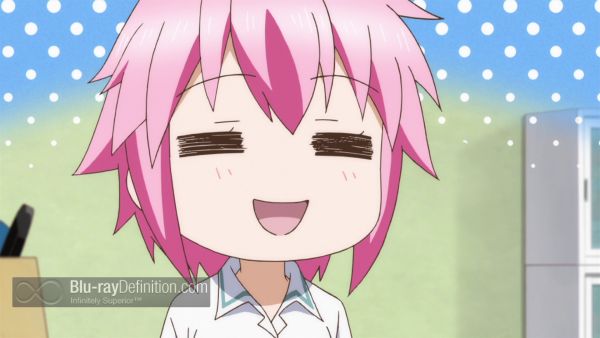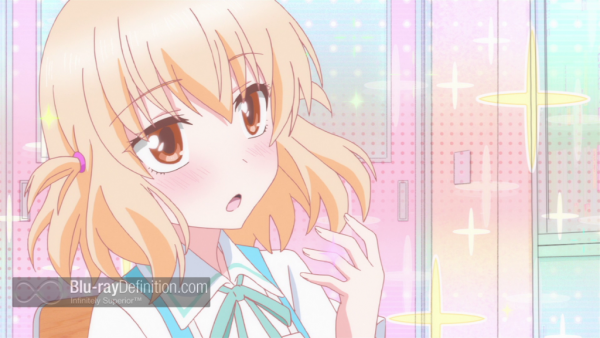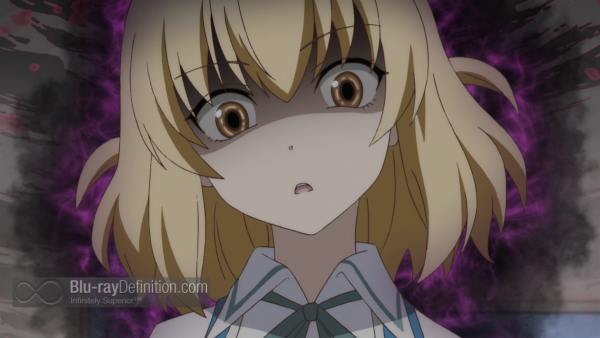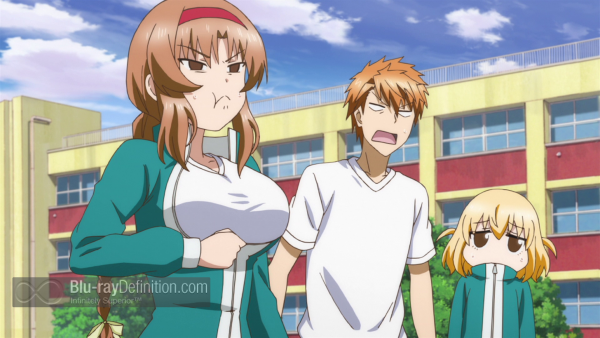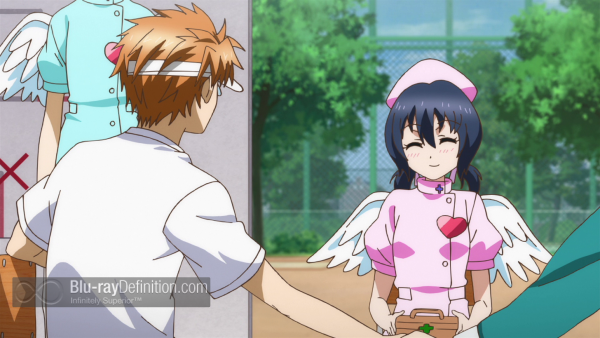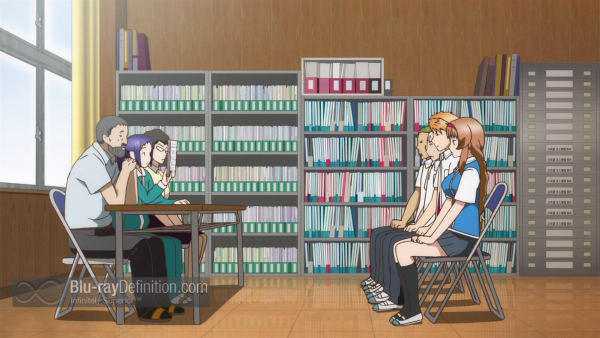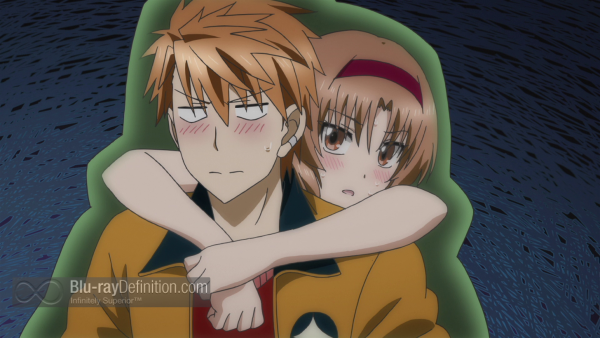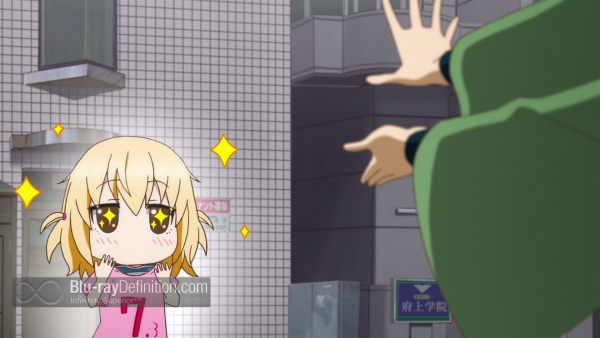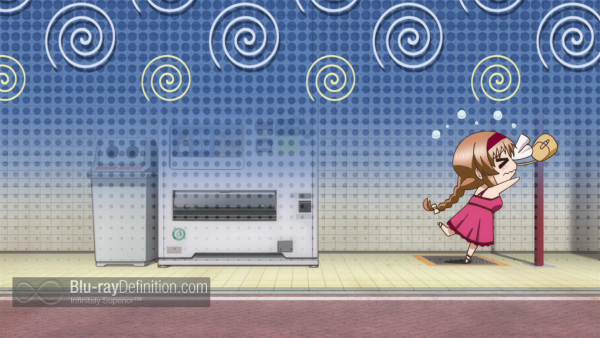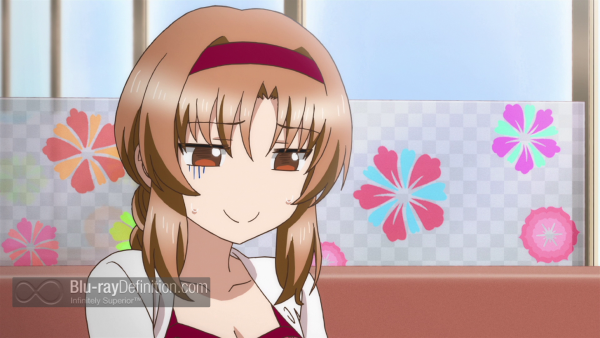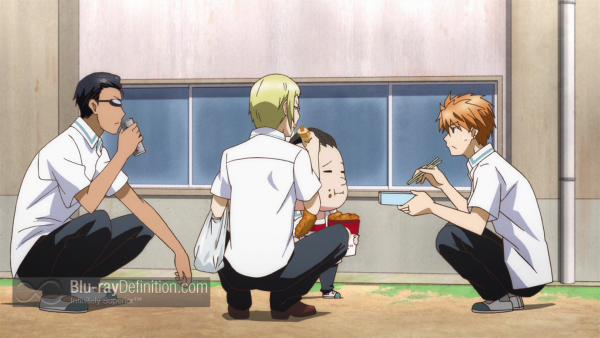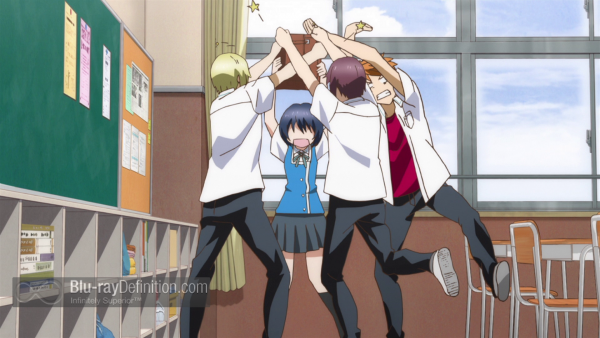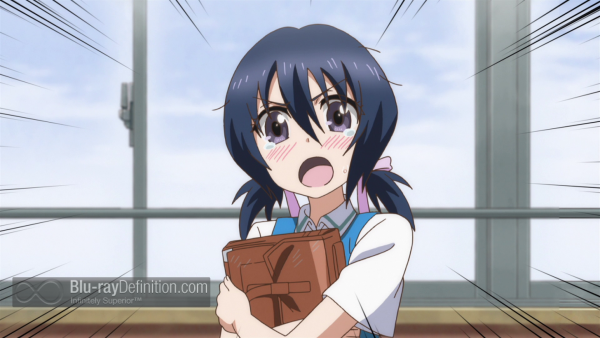 [amazon-product]B00SHEOWTQ[/amazon-product]
[amazon-product]B00SHEOOYY[/amazon-product]