– –

(The below TheaterByte screen captures were taken directly from the Blu-ray Disc and losslessly compressed in the PNG format. There should be no loss of picture quality with this format. All screen captures should be regarded only as an approximation of the full capabilities of the Blu-ray format.)
The Series
[Rating:3.5/5]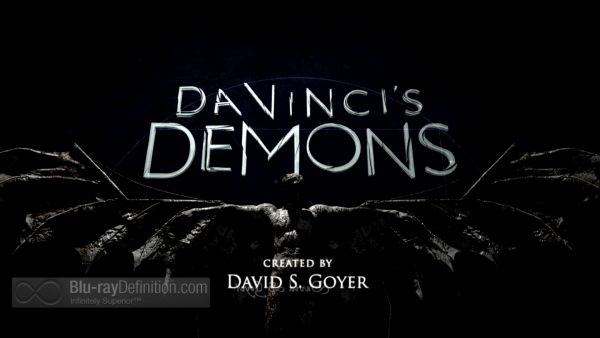 This British-American production, which runs on premium cable channel Starz in the U.S. (and has been picked up for another season by that channel) is a historical fantasy very loosely based on the life of Leonardo da Vinci, played here by Tom Riley. In Da Vinci's Demons, the 25-year-old Da Vinci is turned into a rebellious, heretical genius who seeks to expose the hypocrisies of the religious and aristocratic elite whom he must serve, while working diligently away to influence and create the future through his visionary inventions and art. Using a number of Da Vinci's real inventions and works from his sketches throughout the series, an intertwining mystical subplot is also interwoven into the fabric of this historical fantasy, that connects Da Vinci to the ancient Mythraic Mysteries, through a character named "the Turk" (Alexander Siddig), who urges the maestro to seek "The Fountain of Memories" and unlock the powers hidden in his mind. This involves a hunt for an ancient artifact, The Book of Leaves. The Catholic church, protectors of the "secret archives" are also involved in this hunt, putting Da Vinci in direct conflict with Pope Sixtus IV (James Faulkner) for this, and his weapon building for the Medici's of Florence.
When Da Vinci's Demons keeps to the swashbuckling, arrogant, and philandering Leonardo, the series is exhilarating. The bits of Florentine intrigue involving spies in their midst, standoffs between the Medici's and Rome, and who's sleeping with whom keep this series rolling along nicely. It begins to come undone with the mysticism, making it a somewhat arduous task to make it through the series. One can buy into a reinvented Da Vinci as a young rapscallion, but one who is connected to akashic records and writing the fortunes of men is a bit hard to swallow. Perhaps it is a bias being that creator David S. Goyer has picked a real-life persona of such historical significance to play around with here. It's almost like turning Shakespeare into an extra terrestrial magician. It just seems awkward, somehow.
That said, the series makes no apologies and does not pretend in anyway to be an accurate portrayal of the life of Da Vinci. It revels in its ability to entertain us with steamy lovemaking scenes, impossible action sequences, and steampunk-like gadgetry courtesy of the young maestro that just couldn't possibly have worked or even existed when they're telling us it did. All of these add up to a series that is worth sitting through, even if only for being a bit of escapism and a guilty pleasure.
Video Quality
[Rating:4.5/5]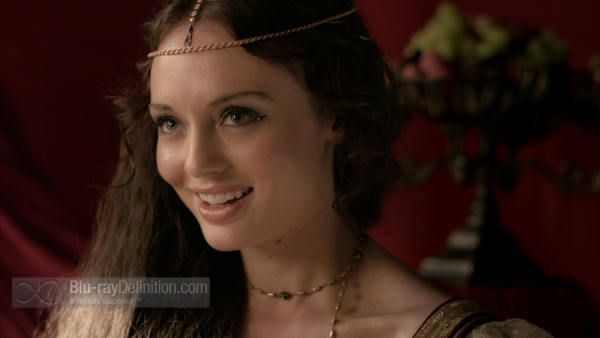 The high definition source for Da Vinci's Demons is nearly flawless in this AVC/MPEG-4 1080p transfer from Starz/Anchor Bay, offering extended shadow details, richly textured clothing, and beautiful saturation in the brighter scenes. Some slight video noise is evident, but it it looks organic and imparts a certain period authenticity to the overall image.
Audio Quality
[Rating:4/5]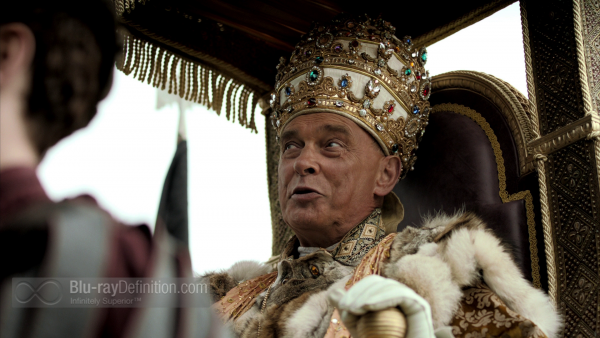 A well-balanced Dolby TrueHD 5.1 (48kHz/24-bit) soundtrack is included that swallows us up in the lush sounds of Bear McCreary's Renaissance-inspired score, the din of the streets of Florence, and spot on dialogue. Lows are deep, but not way down to the lowest registers. They offer just enough "oomph" to provide a solid underpinning to the action, while highs are good, if just a little bit on the edgy side.
Supplemental Material
[Rating:2/5]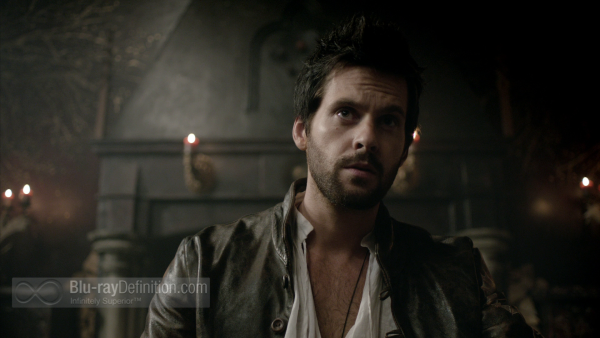 Absolutely nothing included here is really worth sitting through. These are all promotional-style, brief snippets of feel-good material. The deleted scenes included are completed unnecessary to the story.
The supplements:
Mastering Da Vinci (1.78:1; 1080p/24; 00:03:22) – Bear McCreary discusses composing the score for the series.
Constructing Da Vinci (1.78:1; 1080p/24; 00:02:47) – Cast and crew discuss the large sets constructed to film Da Vinci's Demons.
Dressing Da Vinci (1.78:1; 1080p/24; 00:03:10) – A look at the costume design for the series.
Worldwide Fanfare (1.78:1; 1080p/24; 00:02:42) – A look at the worldwide reception of the series.
Deleted Scenes (1.78:1; 1080p/24; 00:10:42)
Second Screen Promo – Promo for the Citizen's of Florence app available on the iTunes App Store.
The Definitive Word
Overall:
[Rating:3.5/5]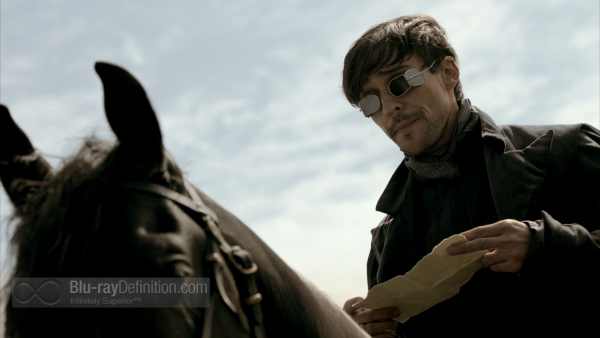 Starz gives their historical fantasy series a top notch transfer to Blu-ray making the release a good choice for fans of Da Vinci's Demons, even if it is weak on extras.
Additional Screen Captures
[amazon-product]B00C7AOAEI[/amazon-product]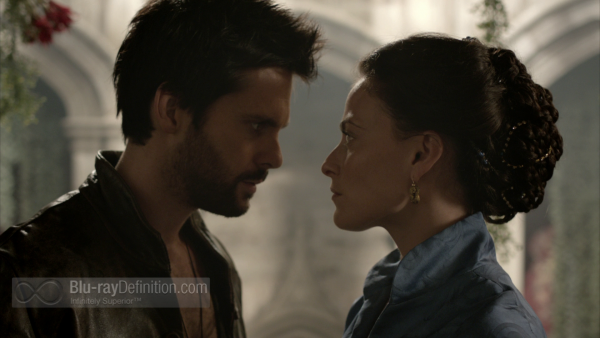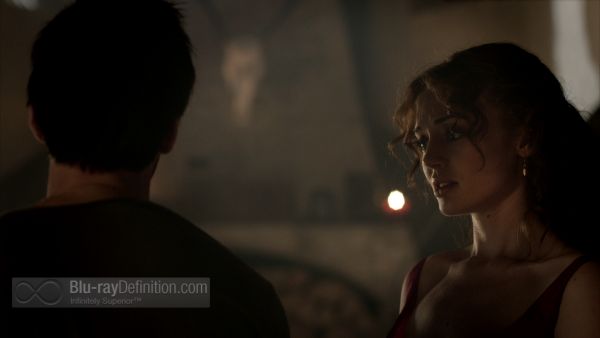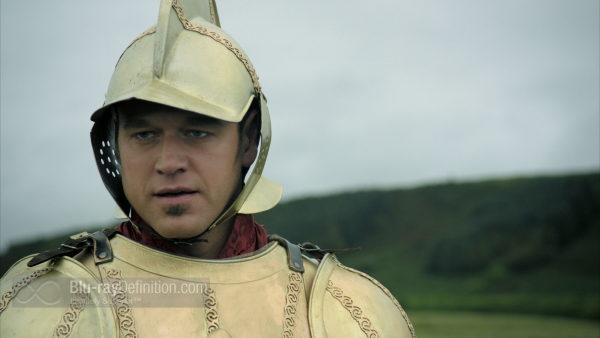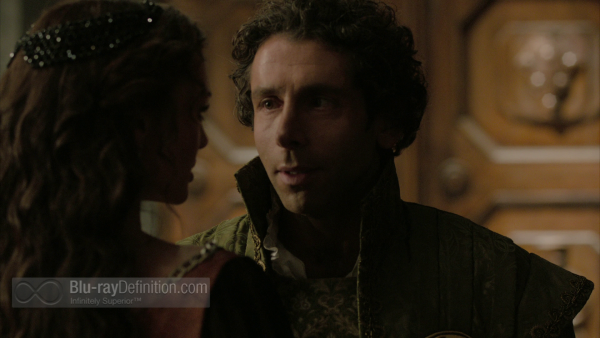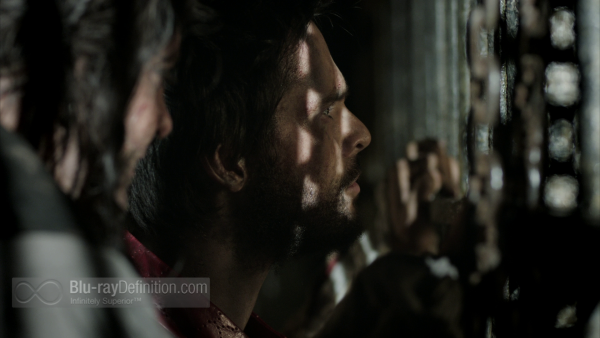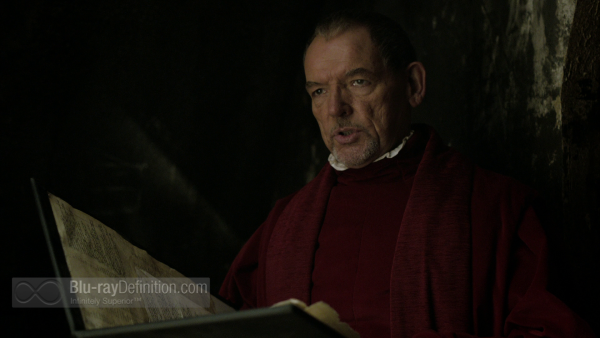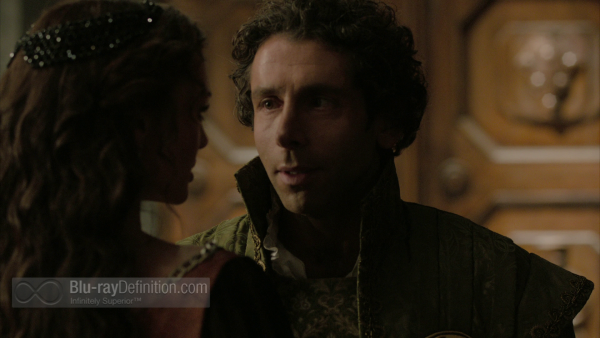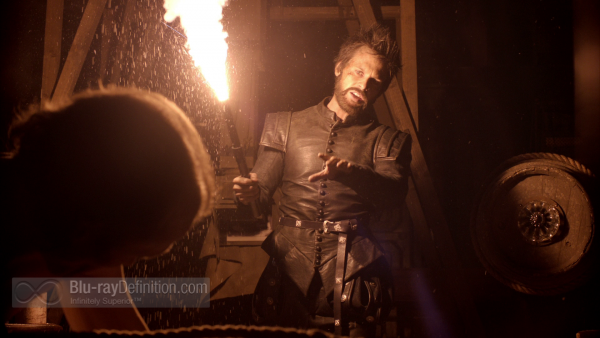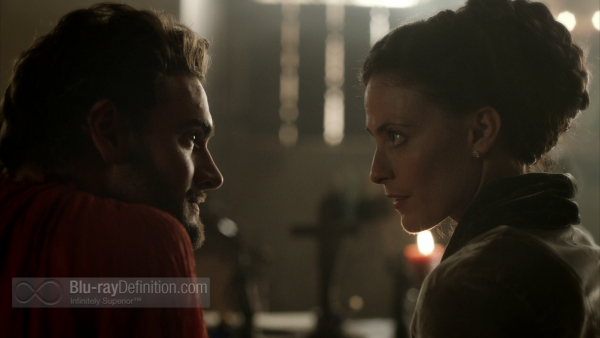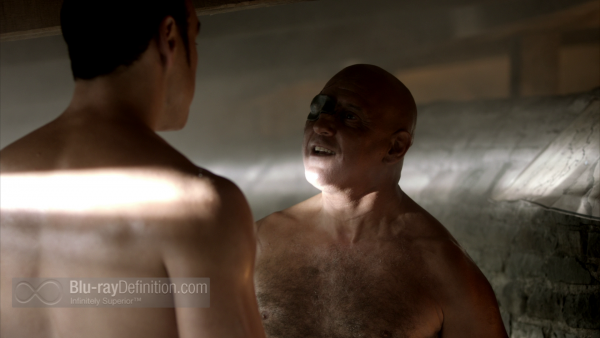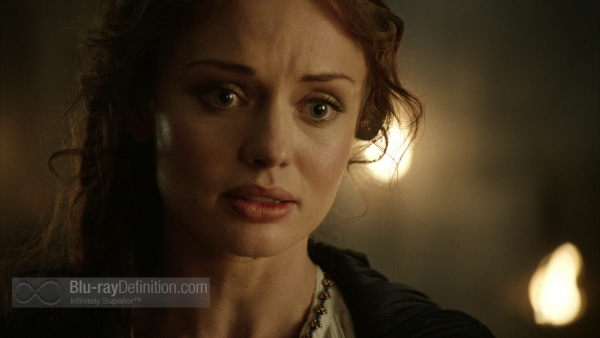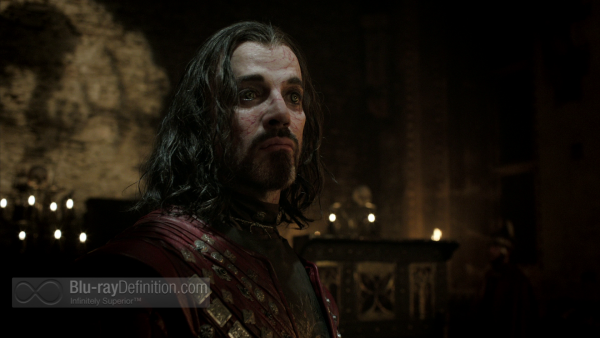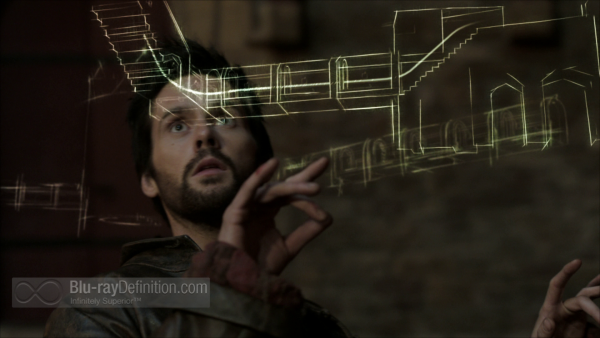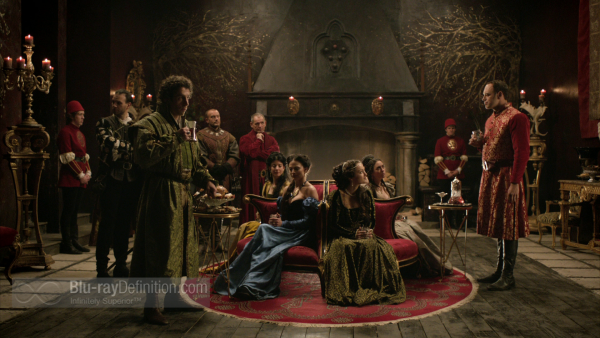 [amazon-product]B00C7AOAEI[/amazon-product]