Sam Mendes, director of Skyfall, returns to the 007/Bond franchise for Spectre. This latest installment, which also has, of course, Daniel Craig returning as the steel-eyed agent with a license to kill sheds the explorations of Bond's past and psyche and goes for straight up action, adventure, and nefarious villains lurking in secret lairs. If you were hoping for something different with Spectre, something to move the 007 franchise forward once and for all, you will be disappointed. The film looks backwards into the Bond franchise, digging up a Bond nemesis, Blofeld (played with just enough schmaltz by Christoph Waltz to remind us, yes, this is a Bond movie after all), and sticks to the tried, true, and somewhat tired formula of the obligatory "Bond Girl" romance, with the lovely Léa Seydoux (Blue is the Warmest Color), being brought on board as damsel in distress Madeleine Swann, stripped of all character, and tossed into an unbelievable, chemistry-free, and laughable romance with 007 that takes off within 20-minutes.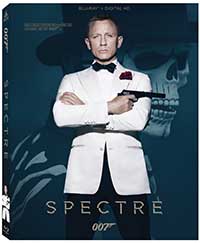 The crux of Spectre is Bond going rogue on a mission when a message from his past leads him to Mexico City for an off the books assassination and eventually to Rome where he uncovers a nefarious, worldwide shadow government that is surveilling the entire world and responsible for organizing pinpoint terror attacks to further their agenda. Meanwhile, back at home in London, M (Ralph Fiennes) is fighting to keep the 00 program from extinction and uncover a mole who as infiltrated MI6 from the very organization that Bond has discovered.
While the throwback to Bonds of yesteryear never feels quite believable, Mendes saves the film by ensuring that it never tilts into the realm of the ridiculous, like Brosnan era Bond films. This is a fantastically choreographed and filmed Bond with no missteps, outside of one or two too many unbelievable escapes for our hero and heroine. I mean, really, Bolfeld? If you thought Bond was "here to die" why didn't you just shut up and kill him already?
Mendes takes us through beautiful locations, from Mexico City's Day of the Dead celebration, an opening where, even when behind a skull mask, we know we are looking at 007 among a crowd of morbidly adorned revelers, to the deserts of Tangier where 007 even looks cool wearing a full Saville Row suit in the scorching heat. There are no moments taken for granted, and no moments where you can really ridicule the production or feel like the film is being unintentionally funny.
The Video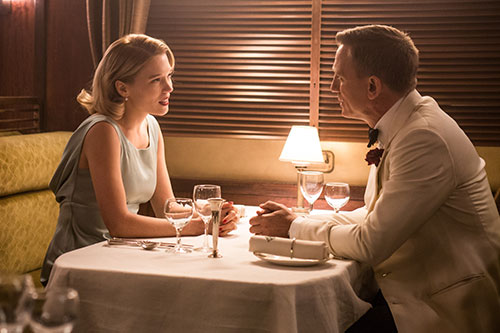 A nearly flawless AVC 1080p encodement of Spectre arrives on Blu-ray from MGM. The film, shot primarily on the Alexa 65 (3.4K) (6.5K), looks pristine, almost lacking the organic, filmic look we like to see at times. But one flaw that keeps it from attaining a perfect score is black levels never quite reach as deep and inky as I would have liked them too. Other than that, details are extended well, the contrasts are good and no digital issues creep up. This would make for a good film in 4K even if some segments are shot is a resolution slightly lower than 4K.
The Audio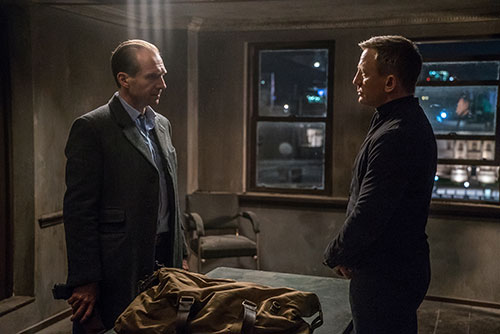 We get a fantastic English DTS-HD Master Audio 7.1 mix that, while it may not be one of the new buzzword formats like Atmos or DTS:X, is still superb. It is balanced, explosive, and offers up full and clear dialogue even when the effects become thunderous and abundant.
The Supplements
iTunes Digital HD Digital Copy & Digital HD UltraViolet
SPECTRE: Bond's Biggest Opening Sequence (1.78:1; 1080p/24; 00:20:12)
Video Blogs (1.78:1; 1080p/24; 00:09:09):

Director Sam Mendes
Supercars
Day of the Dead Festival
Introducing Leá Seydoux and Monica Belluci
Action
Music
Guinness World Record

Gallery (1080p/24)
Theatrical Trailers (2.40:1; 1080p/24; 00:05:18)
The Final Assessment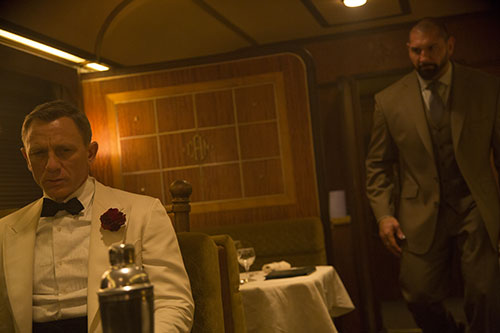 Spectre may not move the franchise to new heights like Skyfall, but it is still an enjoyable 007 adventure that hearkens back to some of the classic Connery era fare with the modern-day Bourne action thrown in for good measure. It's smooth, glob trotting, and a home theater treat on Blu-ray.
Review 0
MGM
Studios & Distributors
John Logan, Neal Purvis, Robert Wade, Jez Butterworth
Writer
$39.99
MSRP
English DTS-HD MA 7.1
Audio
Summary
Spectre breaks no new ground for the 007 franchise but offers up a real treat for the home theater with its Blu-ray release from MGM.
What people say... Login to rate
Be the first to leave a review.
Show more