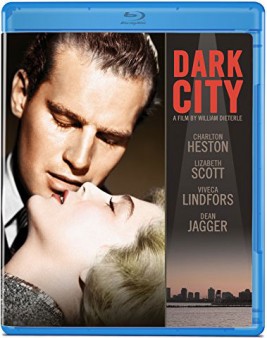 – –

The Film
[Rating:3.5/5]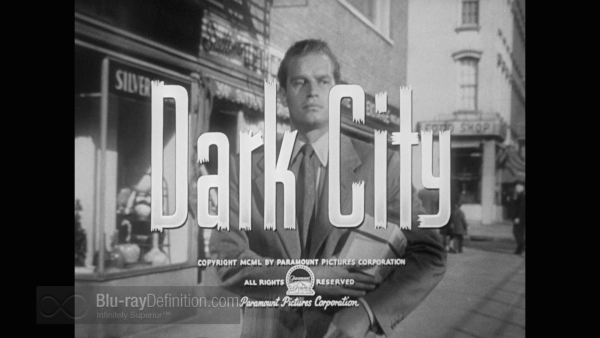 One of Charleton Heston's earliest films, Dark City is an archetypal film noir and opens with a police raid on bookmaker Danny Hailey's (Heston) illegal betting shop. Danny commiserates with pretty chanteuse Fran Garland (Lizbeth Scott) who delivers the film's iconic torch song ("I don't want to walk without you"). Gradually, we get more of Danny's back story including the reason that he cannot accede to Fran's amorous intentions and his fall from grace during his distinguished military service.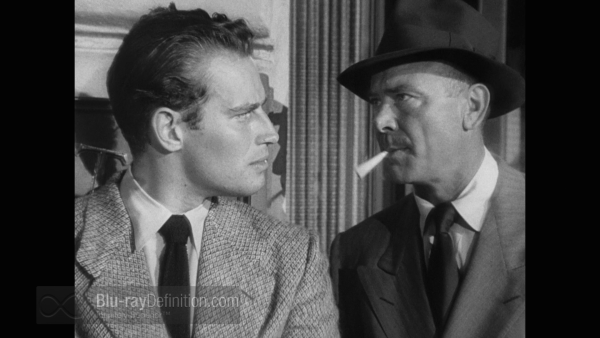 As the bookie joint employees Augie (Jack Webb), Soldier (Harry Morgan), and Barney (Ed Begley) try to regroup, Hailey runs into ex-serviceman Arthur Winant (Don DeFore) who is carrying a very large check. Arthur enters a card game with Danny, Augie and Barney and proceeds to clean the crew out of their cash but the following evening, in a rigged rematch, Arthur loses everything including his $5000 check. When the card sharps discover that Arthur has committed suicide, the film's drama shifts into high gear.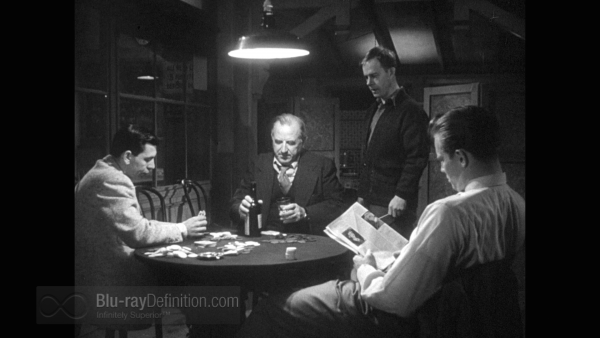 After Barney is found strangled, Captain Garvey (Dean Jagger) brings in Danny and Augie for questioning and tries to connect this murder to Winant's suicide. The pair are now convinced that someone is after them to avenge Winant's death and this "someone" is suspected to be the late Arthur's brother, Sidney Winant (Mike Mazurki).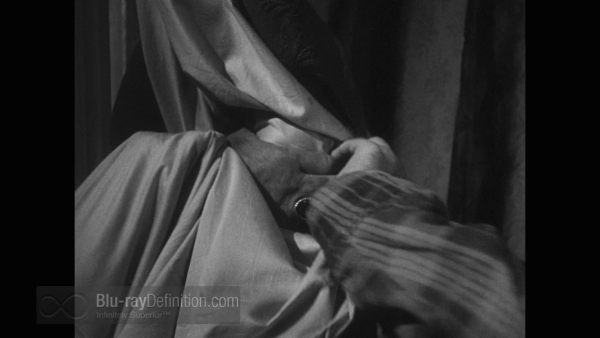 Cutting back and forth between Fran's nightclub routine and visits to Captain Garvey's office, the tension mounts as the gamblers try to stay one step ahead of their pursuer. The search for Sidney leads the pair to Los Angeles, and Danny meets Arthur's widow, Victoria (Viveca Lindfors). In short order Danny and Victoria hit it off but their brief romance sours when she finds out that he was one of the gamblers that took her late husband's money.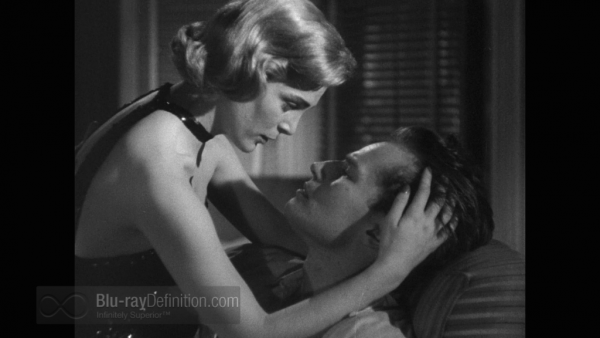 This would not be a true film noir if there were not plenty of twists and turns to this rather grim and gritty story.  Veteran director William Dieterle, abetted by Victor Milner's deft cinematography, gives viewers an intense hour and a half watch in the best tradition of this cinematic genre.
Video Quality
[Rating:3/5]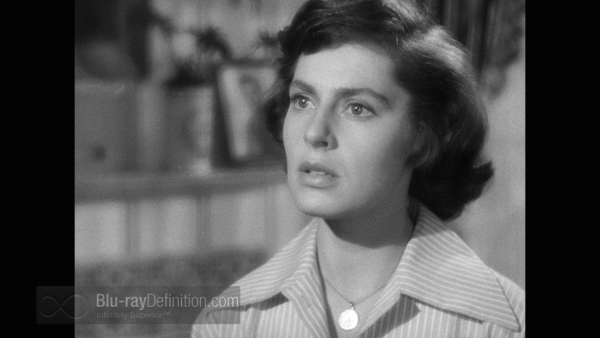 This 1950 film gets a decent makeover from the Olive Film's restoration crew, but several scenes have substantial washout, ripples, and blurring. That aside, there is some remarkable recovery of detail, particularly in the close-ups. Contrasts are not as good as would be the case in today's black and white films but are typical of the era.
Audio Quality
[Rating:2.5/5]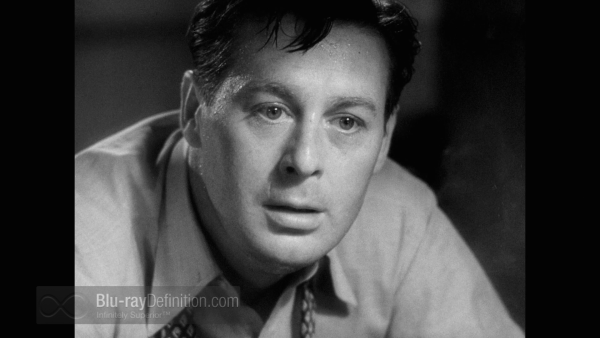 The DTS-HD Master Audio mono soundtrack is boxy but still listenable. Dialogue is clear while Franz Waxman's atmospheric score sounds pretty compressed.
Supplemental Materials
[Rating:0/5]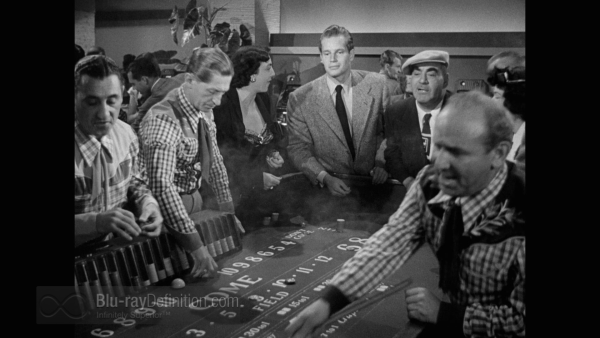 No extras are provided.
The Definitive Word
Overall:
[Rating:3.5/5]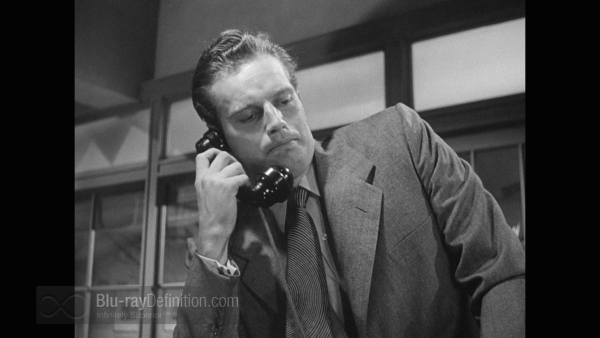 It becomes quite obvious early in Dark City why Charlton Heston became one of Hollywood's leading men for nearly four decades. Even in a minor film like this one, Heston's persona simply dominates the screen, taking the rest of his supporting cast up several notches with him. With taut pacing and even with its unavoidable sight and sound deficiencies, Dark City will hold its viewers in a tight grip until its inexorable conclusion.
 Additional Screen Captures
[amazon-product]B00OUO9V7K[/amazon-product]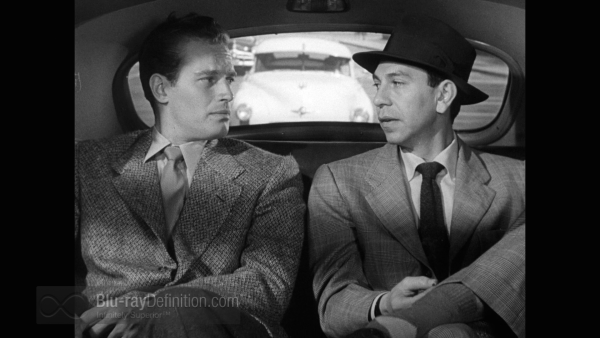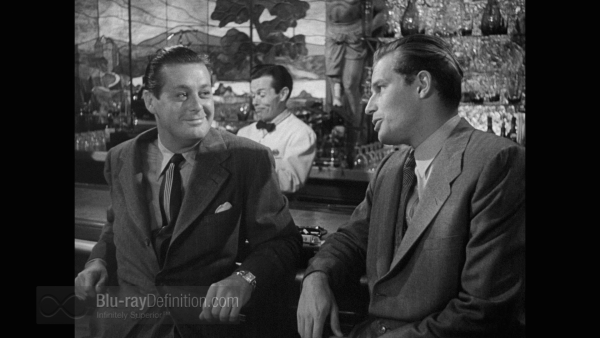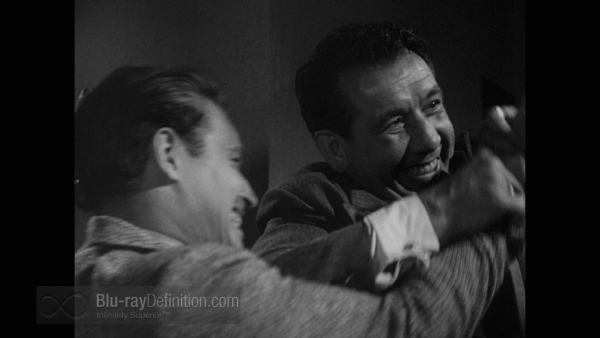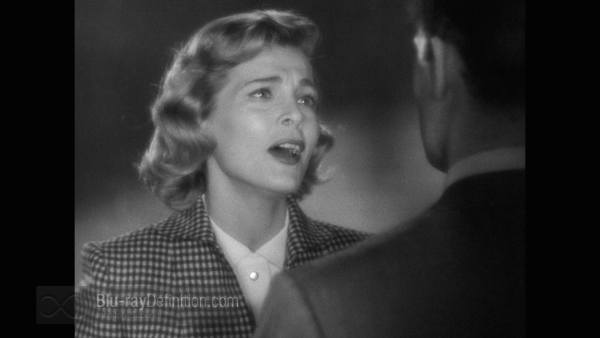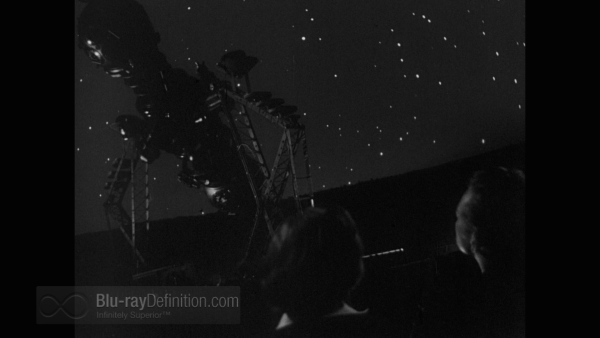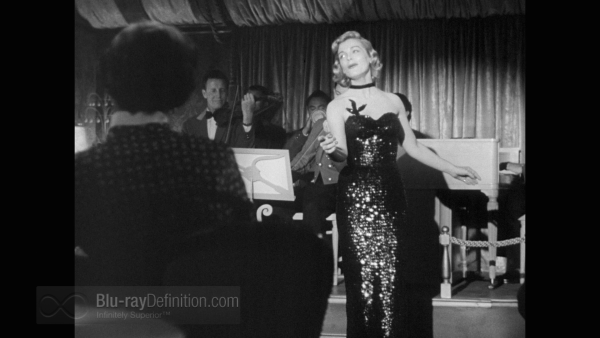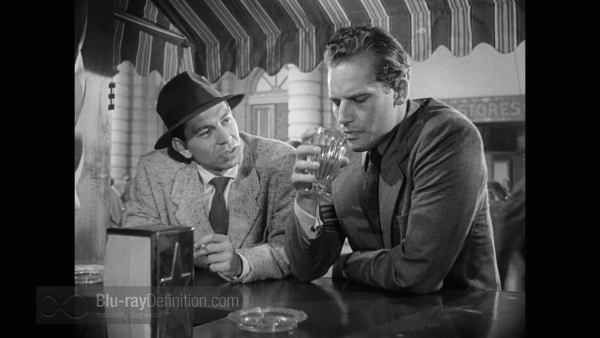 [amazon-product]B00OUO9V7K[/amazon-product]