– –
The Film
[Rating:3.5/5]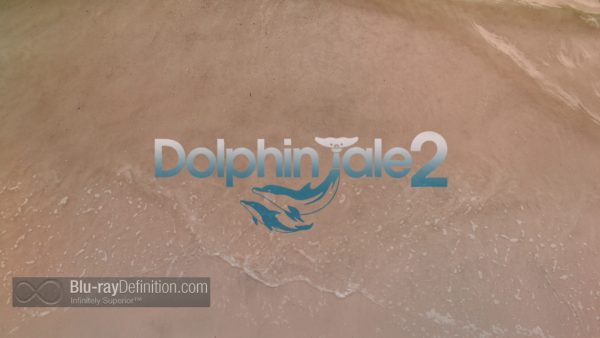 In 2011 the family film Dolphin Tale became one of the surprise box office hits. It told the heartwarming story of Sawyer Nelson (Nathan Gamble) who is brought out of his shell when he discovers a wounded bottlenose dolphin entangled in a crab trap, which he helps rescue. He helps take part in the dolphin's rehabilitation (which includes getting the dolphin, now named Winter a prosthetic tail), and slowly begins to make friends and become less introverted. Families loved the film's courageous and uplifting story so much, that to date, it has grossed over $72.2 million dollars. A sequel to a story inspired by true events may not seem like such a good idea, but in the case of Dolphin Tale 2, the sequel is almost every bit as charming as the first, and perhaps better.
It is three years later, and life at the Clearwater Marine Aquarium has progressed. Sawyer, and Hazel (Cozi Zuehlsdorff), the spirited daughter of the facility's co-founder Dr. Clay Haskett (Harry Connick Jr.), are older, more mature, and still devoted to keeping Winter and the other animals healthy. But, as the first film established, dolphins cannot be alone, they need companionship, and the aquarium suffers a tragedy when Winter's aged companion Panama dies from natural causes. With the USDA leaning on them to pair Winter up or lose her, the pressure is on. There is at first a glimmer of hope when a new beached bottlenose dolphin is rescued, badly sunburned and on the precipice of death. But this dolphin finds a full recovery, and the edict to do no harm, and return the animals to the wild as long as they can survive on their own leaves Sawyer and Hazel both at odds with Dr. Haskett.
Still, new reason for optimism arrives in a rescued baby dolphin that lost its mother. Without its mother, the baby could never learn to catch fish on its own, therefore cannot be returned to the wild. This baby, now named Hope, is the last chance to keep Winter from being shipped off to another facility in Texas, but there is no guarantee that Winter and Hope will accept each other and bond as a pair.
Charles Martin Smith returns as director and also co-writer for Dolphin Tale 2, but the film also has the great fortune of keeping on the entire cast from the first film, including Ashley Judd, Morgan Freeman, and Kris Kristofferson. Although they are all underused this time around, their presence and acting skills maintain an air of legitimacy. Plus, they all seem like they are truly enjoying themselves and are relaxed. This plays well in the laid back, sunny surroundings of Florida, and Smith lets this play out, adding to the charm of the film. Also making the film work is the subtle subplot involving the two young co-stars, as they awkwardly fumble around their budding, romantic attraction for one another, the way youngsters do.
While there may be no surprises offered up in this sequel, which was also inspired by true events, the good-natured, clean, and inspiring story will be just the right thing for families to gather around together and watch.
Video Quality
[Rating:4.5/5]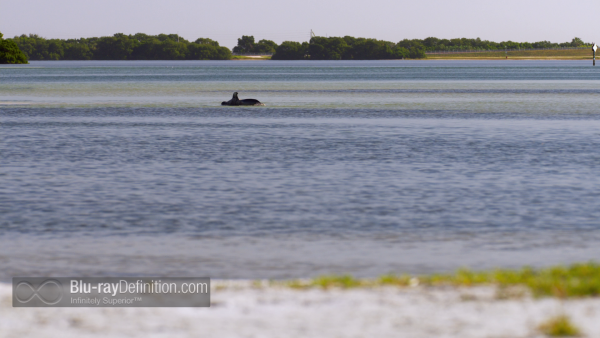 Dolphin Tale 2 was shot in 4K with a Sony CineAlta PMW-F55. This AVC 1080p encodement to Blu-ray shows all of the rich textural information and sunny, natural saturation of Southern Florida that's to be expected in such a production. Underwater shots also look as clear and detailed as possible, without giving away too much crispness, and certainly do not show any of the dreaded macroblocking that can sometimes go along with splashing water and digital imagery.
Audio Quality
[Rating:4/5]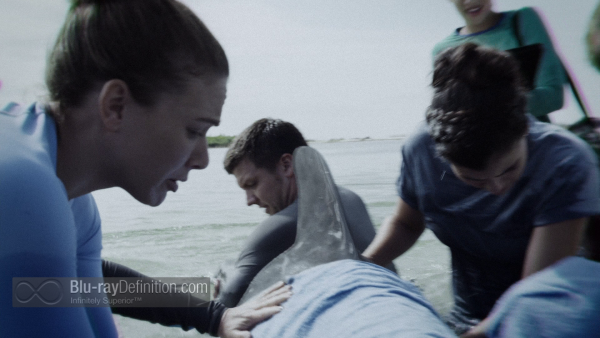 Dolphin Tale 2 gets an enjoyable if not wholly opportunistic DTS-HD Master Audio 7.1 soundtrack. This is the sort of 7.1 mix that could very well have done without the extra two channels as the mix on the whole does not offer very many solid discrete effects through the surrounds, but it does have good balance and a good amount of atmospherics. Rainfall in a couple of scenes offers opportunity to demonstrate the expansiveness of the mix, while the score and songs ring with clarity and an airy high end. Dialogue is also full, clean, and natural to the ears.
Supplemental Materials
[Rating:3/5]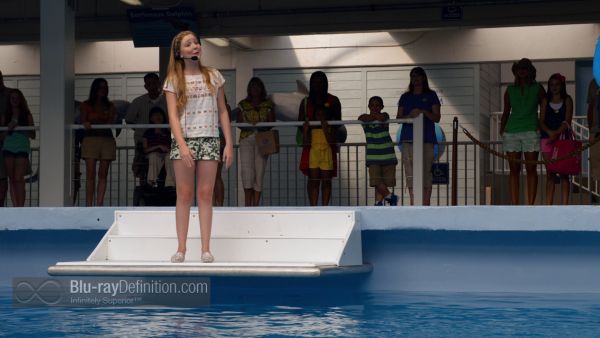 DVD
Digital HD UltraViolet
Dolphin Tale 2: Underwater Magic (1.78;1; 1080p/24; 00:03:03)
Look Who's Running the Show (1.78:1; 1080p/24; 00:03:20)
Bethany Hamilton Meets Winter (1.78:1; 1080p/24; 00:03:18)
Dolphin Tale 2: The Mission (1.78:1; 1080p/24; 00:03:34)
Dolphin Tale 2: True Story (1.78:1; 1080p/24; 00:04:01)
Cozi Zuehlsdorff "Brave Souls" (1.78:1; 1080p/24; 00:04:25)
Gavin DeGraw "You Got Me" (1.78:1; 1080p/24; 00:03:53)
Blooper Reel (1.78:1; 1080p2/4; 00:07:22)
The Definitive Word
Overall:
[Rating:3.5/5]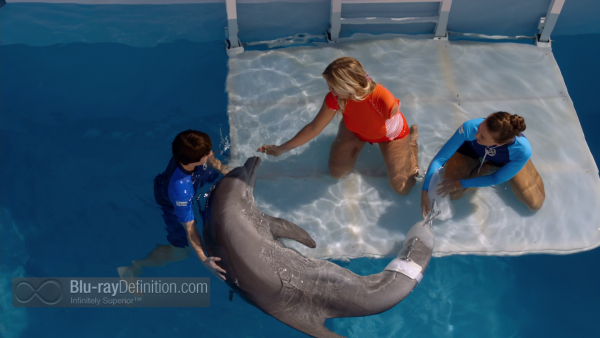 The second time out is even more of a charm for Dolphin Tale 2, even if it is all too familiar and wholly predictable. Families will love it and it's a good time for all.
Additional Screen Captures
[amazon-product]B00K2CI184[/amazon-product]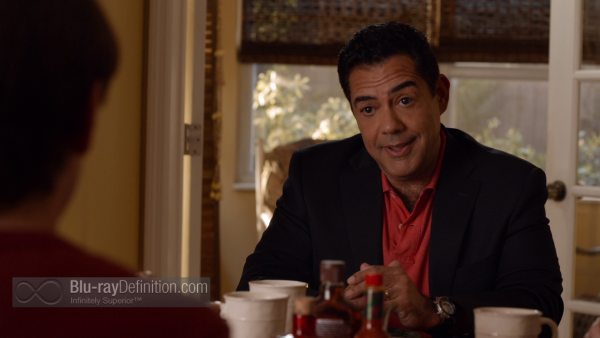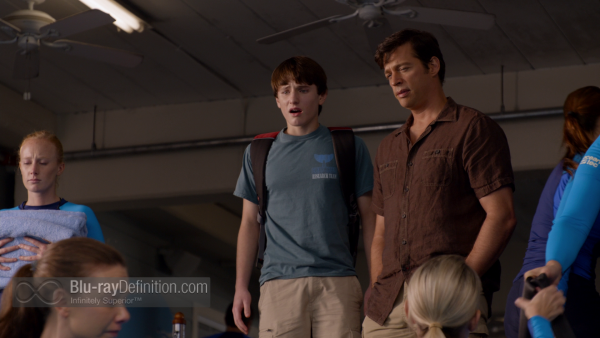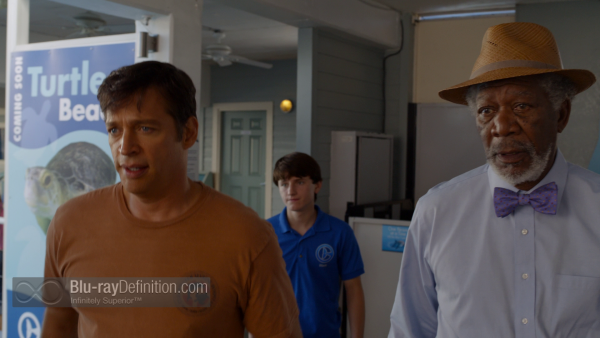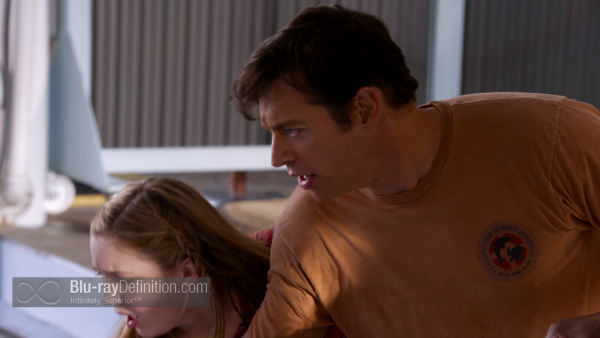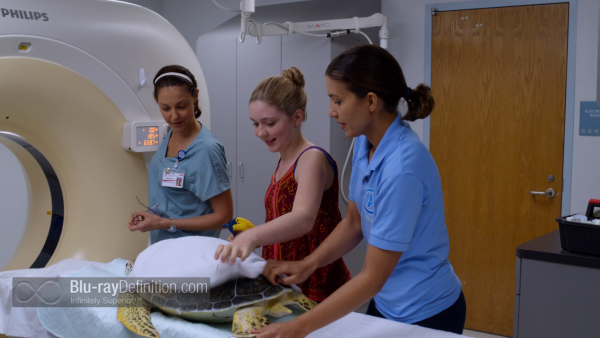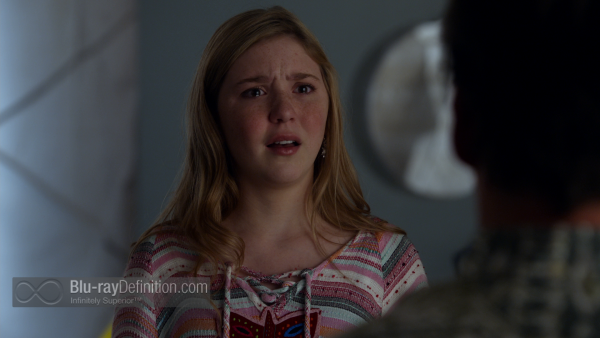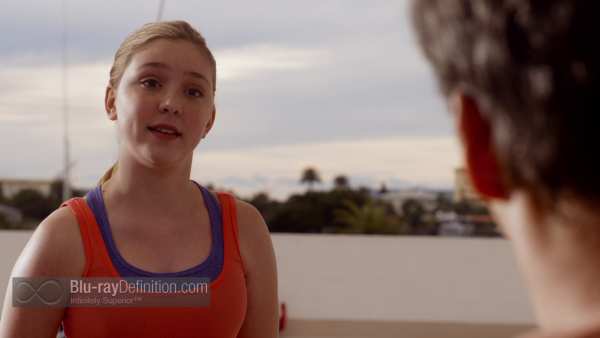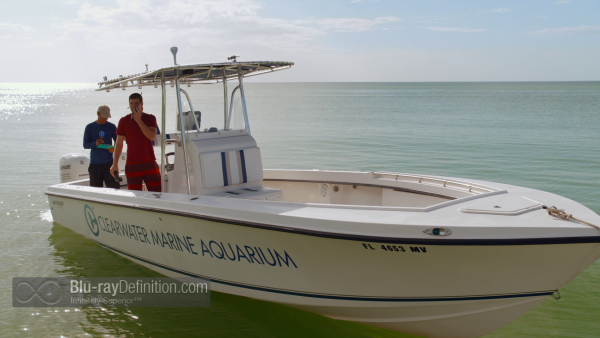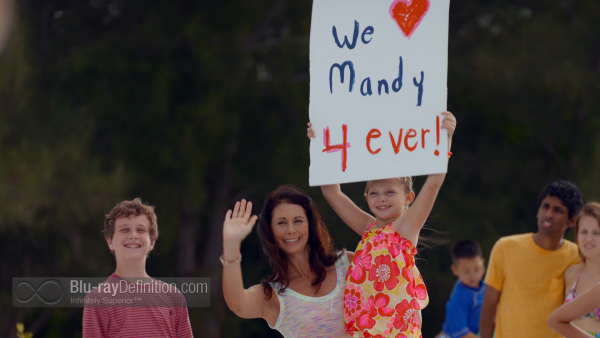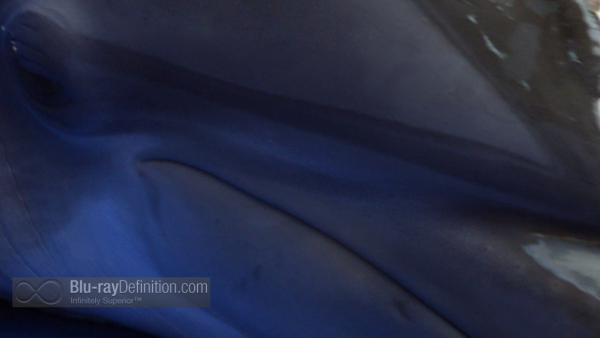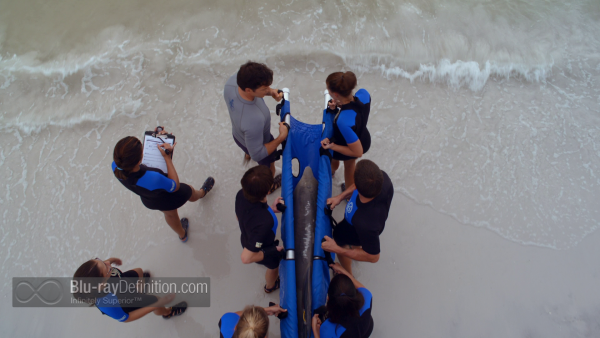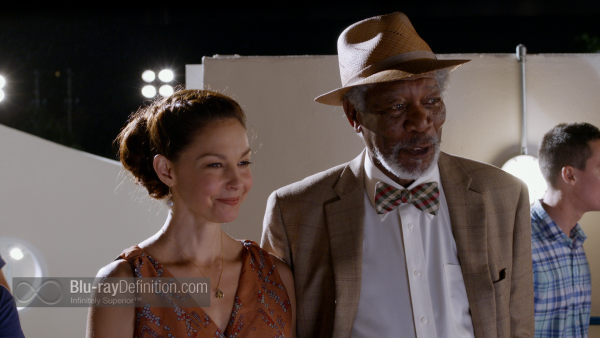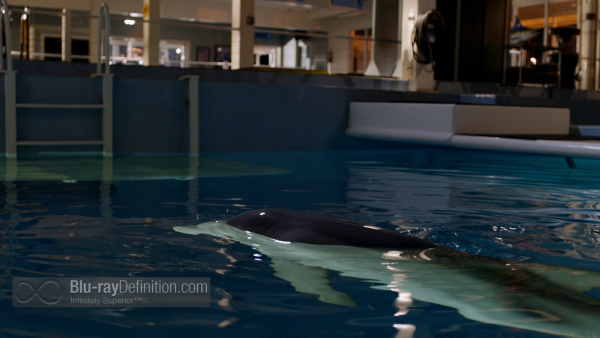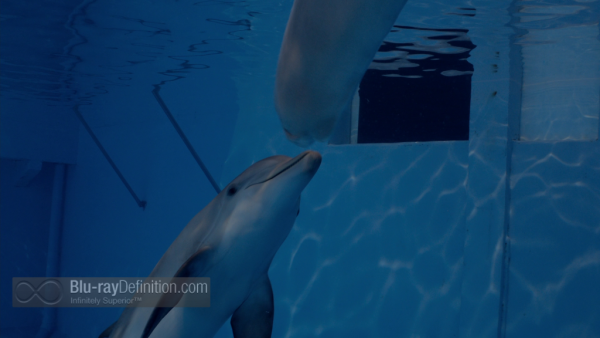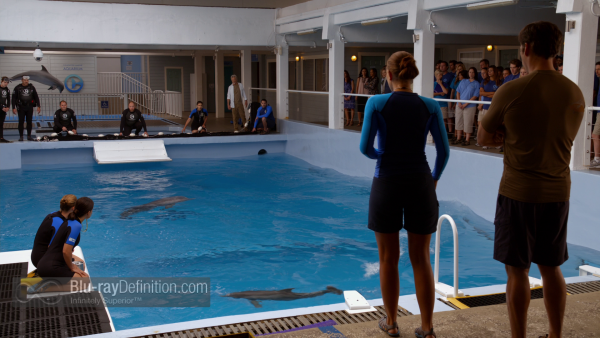 [amazon-product]B00K2CI184[/amazon-product]