–
(The below TheaterByte screen captures were taken directly from the Blu-ray Disc and losslessly compressed in the PNG format. There should be no loss of picture quality with this format. All screen captures should be regarded only as an approximation of the full capabilities of the Blu-ray format.)
The Film
[Rating:4/5]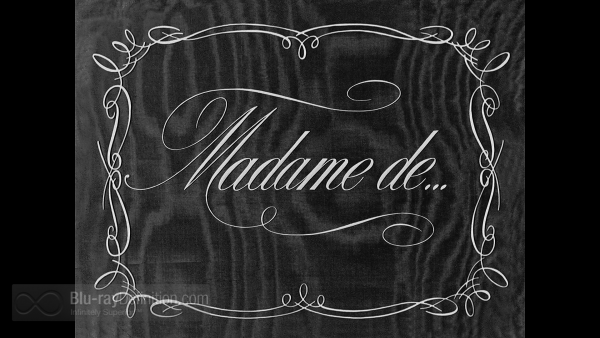 Adapted by famed German director Max Ophüls from a popular 20th century novel by Louise de Vilmorin, The Earrings of Madame de… spins a romantic tale about a beautiful aristocratic woman whom we only know as Louise (Danielle Darrieux), married to a count and general (Charles Boyer). The countess, seemingly in need of money, sells the diamond earrings in question, a gift from her husband, and then fabricates a story that they have been lost. However, M. Remy, the jeweler (Jean Debucourt) spills the beans to the count in exchange for an understanding between the two of them. The count has been busy himself and, having repurchased the earrings, now breaks off an affair with his mistress Lola (Lia di Leo) who gets the jewels as her good-bye gift.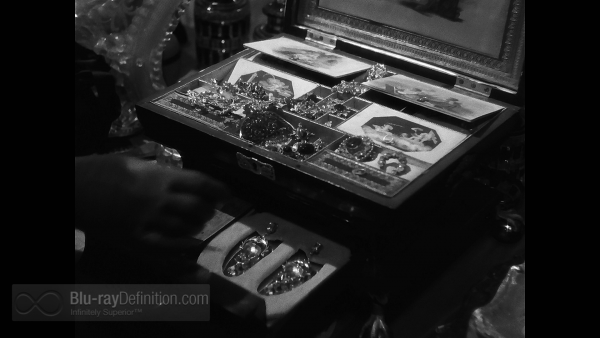 Of course the story does not end there as Lola goes off to Constantinople, loses everything at the roulette table and sells the earrings. As fate would have it, Baron Fabrizio Donati (Vittorio di Sica), an old acquaintance of the count, buys them, has a chance encounter with the countess and is immediately smitten. Things heat up at a formal ball after which the baron and countess begin an intense relationship. The count becomes suspicious and Louise is sent off to a seaside resort to recuperate from a series of fainting spells. Before she departs, the baron re-gifts her with the self-same diamond earrings, a deed with tragic consequences.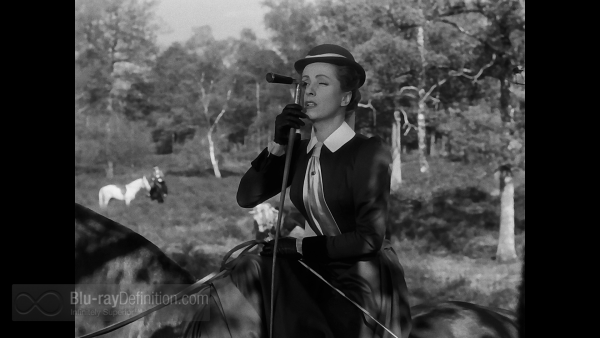 A cleverly crafted tale of romance, infidelity, and circumstance, The Earrings of Madame de…, belongs solidly in the genre of what today's audiences might term "chick flicks." But make no mistake, this film's visual and directorial style is well above most contemporary cinematic fare.
Video Quality
[Rating:4/5]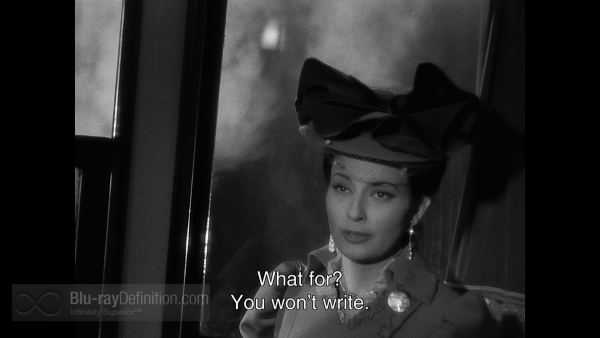 The remastering was accomplished in 2K resolution using an ARRISCAN scanner from an original 35 mm negative. The contrasts of black and white are stunning, the images amazingly crisp, and streaking or grain almost completely eliminated. Ophüls' film crews were noted for their distinctive camera work and they deliver a natural flow of motion that was and still is astonishing.
Audio Quality
[Rating:3/5]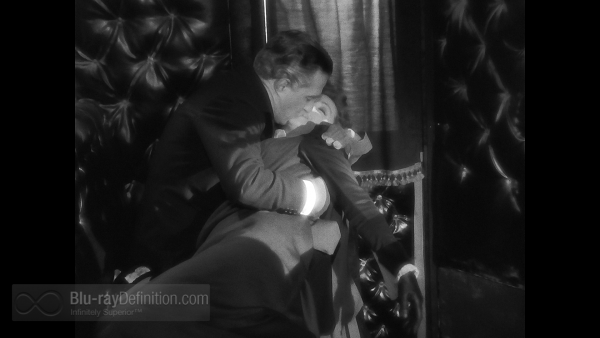 The original mono soundtrack was remastered from a safety positive made from an original negative. With a modest amount of compression, the dialogue is quite clear and the lovely musical accompaniments of Oscar Straus and Georges van Parys well realized.
Supplemental Materials
[Rating:4/5]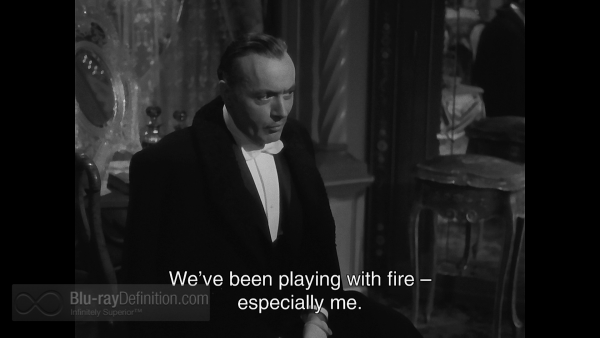 Deluxe program booklet contains background essays by Molly Haskell ("The Cost of Living"), and Georges Annenkov ("Dressing Madame de …") and a reproduction of the original novel, with a new English translation.  There are additional extras:
Audio commentary by film scholars Susan White and Gaylyn Studlar
Introduction by filmmaker Paul Thomas Anderson: (14:26): (English Dolby Digital Mono 48 kHz/24-bit).
Interviews with three Ophuls collaborators Alain Jessua, Marc Frederix, and Annette Walemant: (40:08) (French Dolby Digital Mono 48 kHz/24-bit)..
Visual essay by film scholar Tag Gallagher: (17:22) (English/French Dolby Digital Mono 48 kHz/24-bit).
A 1965 interview with Louise de Vilmorin about Ophuls's adaptation of her novel: (4:44) (French Dolby Digital Mono 48 kHz/24-bit).  The author clearly displays her unhappiness with the significant changes made in her novel by the film's adapters.
The Definitive Word
Overall:
[Rating:4/5]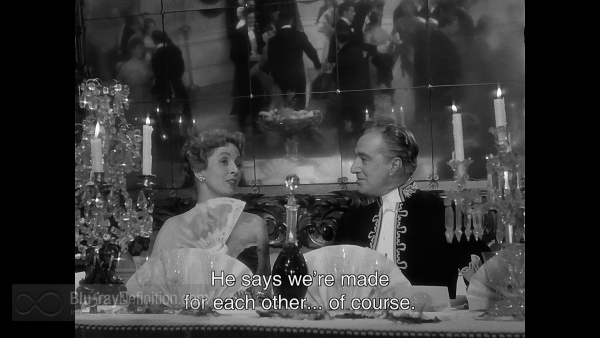 The Earrings of Madame de…  is an intriguing film that is well-crafted from beginning to end. As the seemingly endless series of coincidences unfolds, one is simply sucked into the plot and kept fully engaged. Given the excellent remastering of this 60 year-old film, a perfectly adapted score with decent sound reproduction for its era, this is yet another triumph for the Criterion Collection.
Additional Screen Captures
[amazon-product]B00CUKTHJ8[/amazon-product]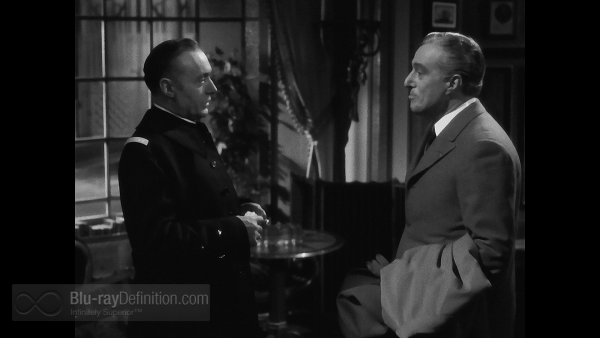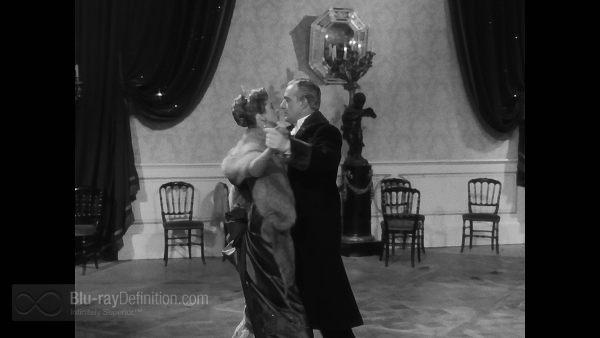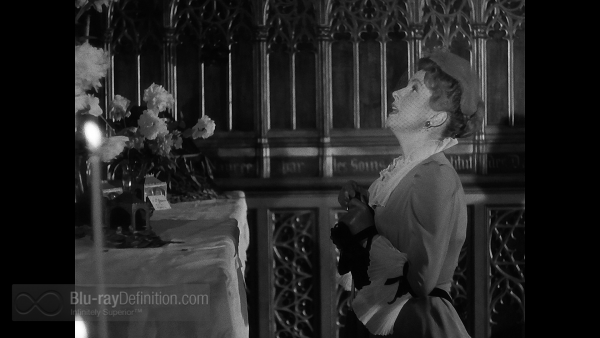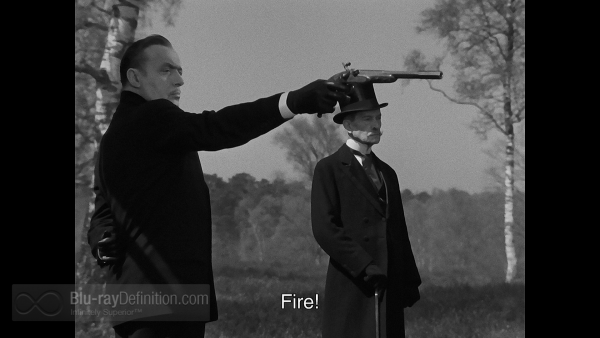 [amazon-product]B00CUKTHJ8[/amazon-product]