–
The Film
[Rating:4.5/5]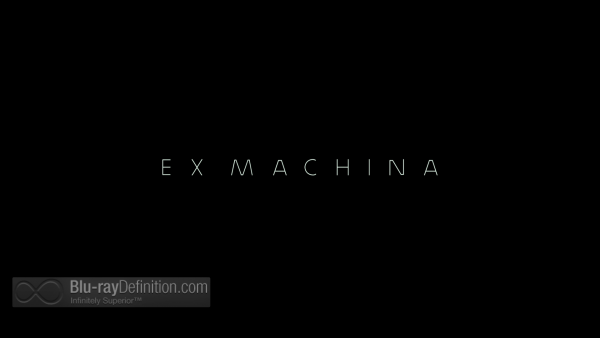 Writer Alex Garland, known for penning the screenplays to the Danny Boyle sci-fi spectacles 28 Days Later and Sunshine, marks his directorial debut with this stunning sci-fi thriller Ex Machina, a film that examines the meaning of existence, consciousness, and morality without ever tipping over into pontification.
Taking viewers quickly into its mise-en-scène, of a nearly hyper-sterile modernity offset by beautiful natural mountainous surroundings and verdant touches of plants, the plot points are just as swiftly settled in the opening moments of Ex Machina. Caleb (Domhnall Gleeson) is a highly skilled coder who has won a contest to spend a week with reclusive billionaire Nathan Bateman (Oscar Issac), founder of Blue Book, the world's largest and most powerful internet search engine (think Google), at his mansion tucked away in the mountains. Upon his arrival, Caleb is immediately presented with an NDA (Non Disclosure Agreement) and the real reason he was brought there. Nathan has developed an advanced form of artificial intelligence, drawing on the vast resources of his internet search engine, and placed it in an amazingly beautiful and intellectually spellbinding android named Ava (Alicia Vikander). Caleb is to be the ultimate arbiter of whether or not Ava is truly intelligent and self-aware, or merely simulating intelligence.
Immediately, through various sessions in conversation with Ava, Caleb is intrigued with Ava, and Ava does seem to be quite self-aware. However, Caleb begins to grow increasingly concerned with Nathan's erratic behavior, including heavy drinking and violence towards his sexy live-in made Kyoko (Sonoya Mizuno). Nathan seems to swing between waxing deeply philosophical on his role as both a god-like figure, and drinking himself into unconscious stupors. But Caleb, nevertheless, cannot keep himself from falling deeper into an infatuated state with Ava and her AI, especially when, from beyond the ever-watchful eye of Nathan during a power outage – one of numerous that frequents Nathan's mansion — she reaches out to him, both asking for help and warning him against Nathan's lies. Caleb is now caught in a serious conundrum – should he stay loyal to the man that brought him there, or should he help the android he has developed such a fascination for. This leads to a dizzying and fascinatingly philosophical final act.
Even in this debut film, Alex Garland shows his filmmaking mastery, over both the camera and the screenplay, the latter being no surprise at all. While Ex Machina (its title a reference to the phrase deus ex machina, literally 'the god from the machinery') explores some of the classic anxieties of science fiction such as the morality of scientific progress, the fear of humanity being superseded by its own inventions, and what is the true meaning of existence and life, Garland never lets these ideas overwhelm what is, in fact, a superbly balanced dramatic thriller at its core with an undercurrent of sexual tension that also runs through the whole film. This latter point only serves to drive home the questions of what does it mean to be alive, Ava being a sexually provocative AI, either by design, or by choice, something neither we, nor the central male characters of the film can answer. And is Ava's sexuality a crucial part of her being self-aware or not?
The film is beautifully designed as well in it modern landscape accented by the constant reminder of the natural world, the verdant tree lined mountains and waterfalls surrounding Nathan's mansion, judiciously placed plants in the home; it's like Garland wanted to visually symbolize the discord between nature and technology – and it worked.
If you want to see a science fiction film this year, then make sure Ex Machina is one, if not the, one you see. It has to be one of the best films out, and certainly one of the best directorial debuts.

Video Quality
[Rating:4.5/5]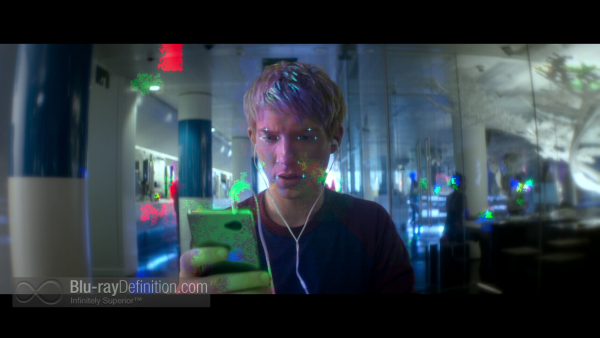 Ex Machina is a gorgeous original high definition production that has an almost filmic quality to its image, arriving on Blu-ray in a AVC/MPEG-4 1080p transfer from Lionsgate. There is a slight veil of softness over the film that is an obvious artistic touch, but this hardly takes away from what is a practically flawless transfer with nuanced shadows, strong detail, and natural flesh tones.

Audio Quality
[Rating:4.5/5]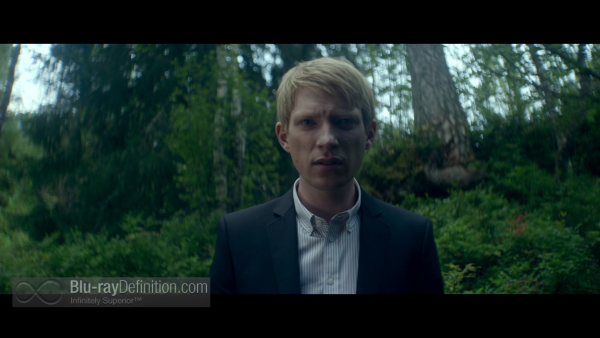 Ex Machina arrives on Blu-ray the first title with the new DTS:X audio codec, similar to Dolby Atmos, it is an object-oriented format that expands the aural realm. Unfortunately, there are as yet no compatible devices on the market to decode this codec, and my sources tell me, there are none coming soon. In the meantime, you'll be hearing a DTS-HD Master Audio 7.1 (48kHz/24-bit) mix. There is also a DTS 5.1 Theatrical mix and a DTS Headphone X 2.0 Mix included.
The 7.1 mix is a very good one that starts off with an overhead, back to front pan of a helicopter, and eventually settles down for a more atmospheric sound that surrounds you more with the musical soundscape of Geoff Barrow and Ben Salisbury. There's at least one moment where an almost alarm-like sound bounces through the room as well, and one can imagine that, in a full-on DTS:X setup, whatever that may be (DTS:X seems to have less stringent requirements than Atmos), it could sound even more fantastic than it does already. The dialogue is full and clean and low end impactful as well.

Supplemental Materials
[Rating:2.5/5]
Digital HD UltraViolet
Through the Looking Glass: Making Ex Machina (1.78:1; 1080p/24; 00:39:59)
SXSW Q&A with Cast and Crew (1.78:1; 1080p/24; 01:00:57)
Behind the Scenes Vignettes (1080p/24; 00:28:40):

Making Ava
Nathan's World
Becoming Ava
New Consciousness
Director
Cast
Meet Ava
God Complex
Music

Lionsgate Trailers

The Definitive Word
Overall:
[Rating:4.5/5]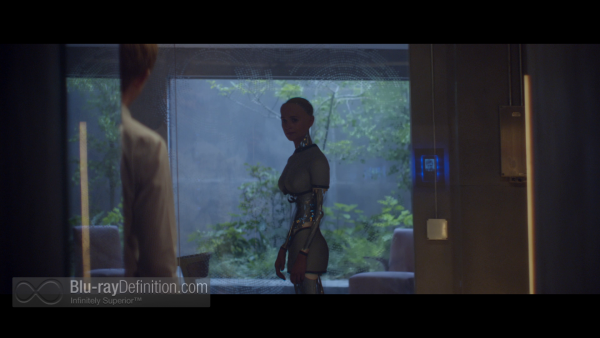 Ex Machina is heady, beautiful, sexy, brilliant — sci-fi as it should be. An astounding and triumphant directorial debut for Alex Garland and a thoroughly enjoyable sci-fi thriller.

Additional Screen Captures
[amazon-product]B00XI057M0[/amazon-product]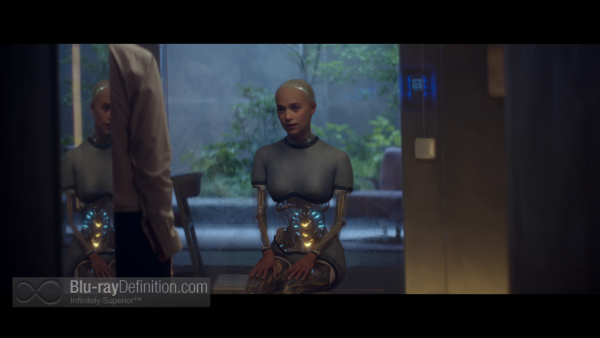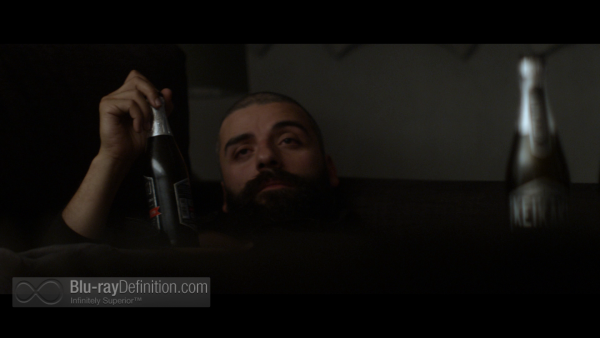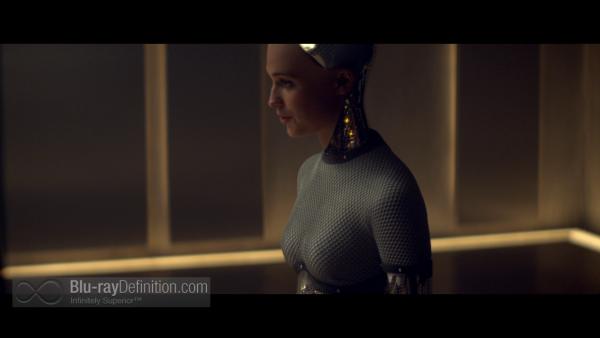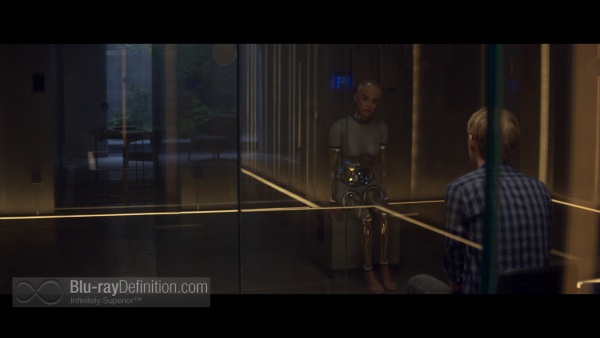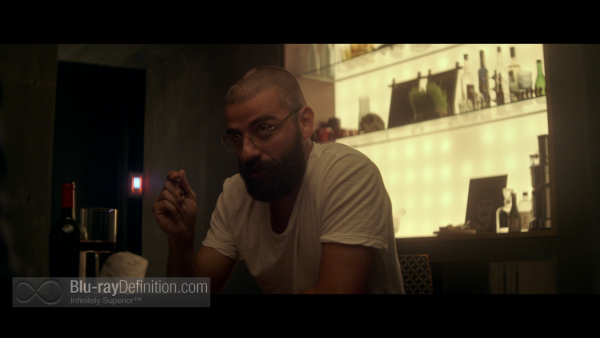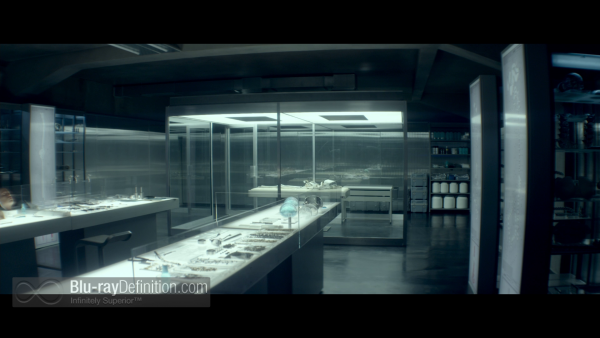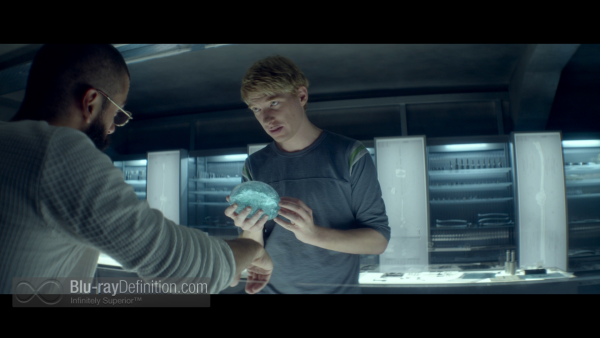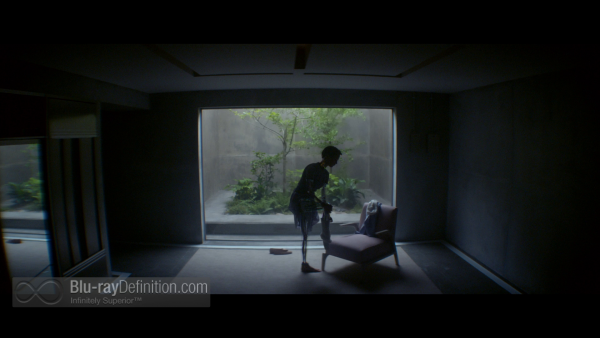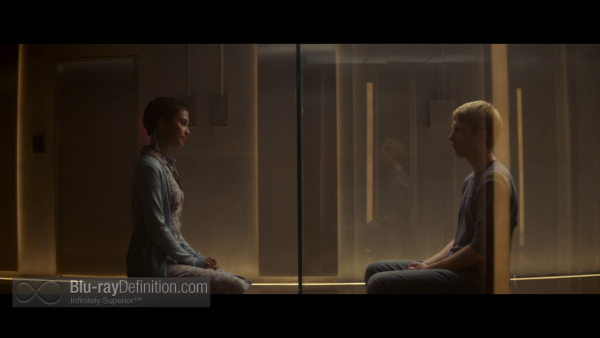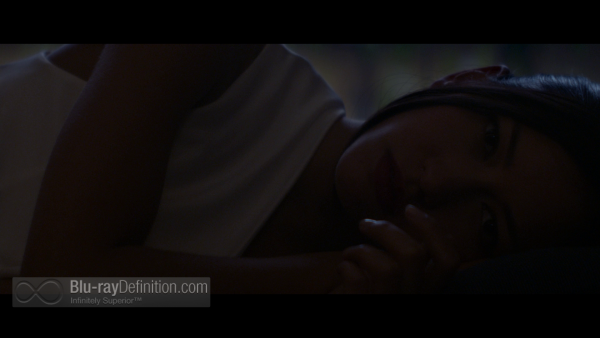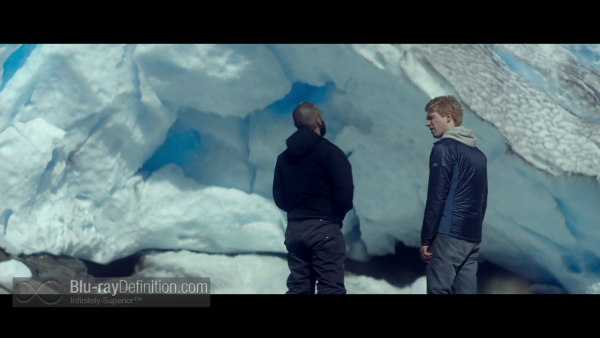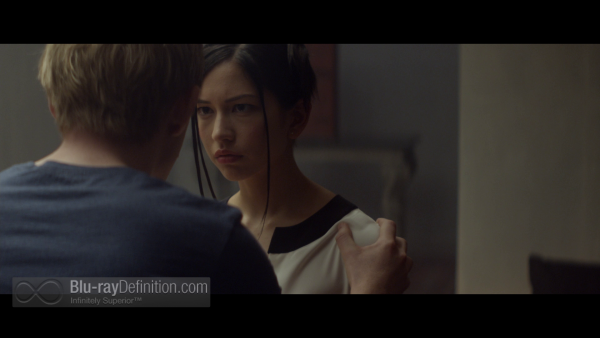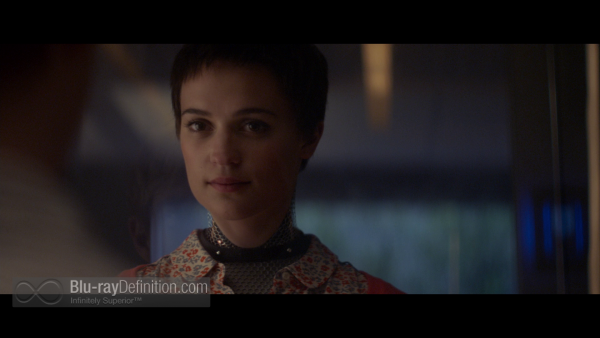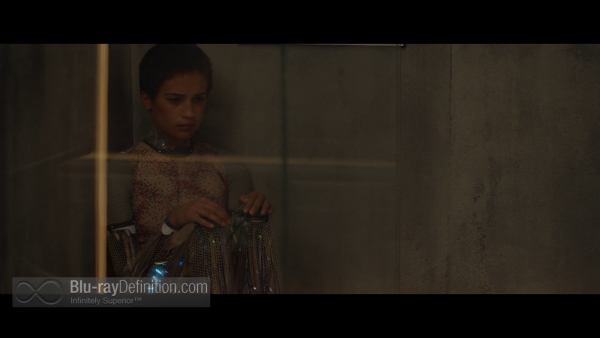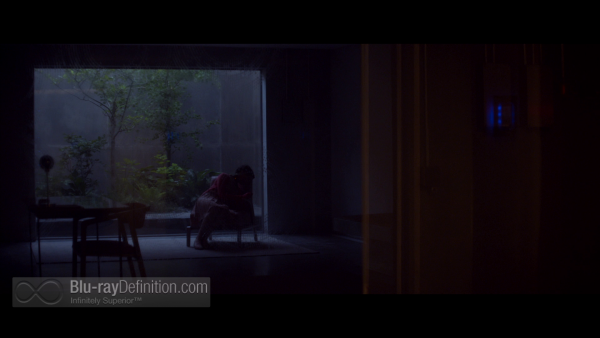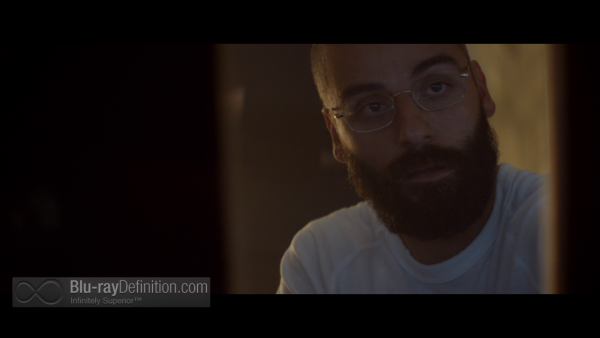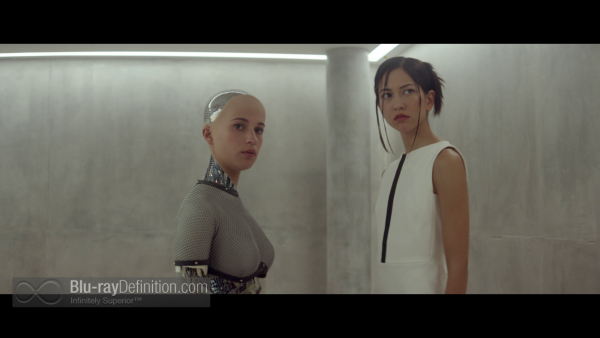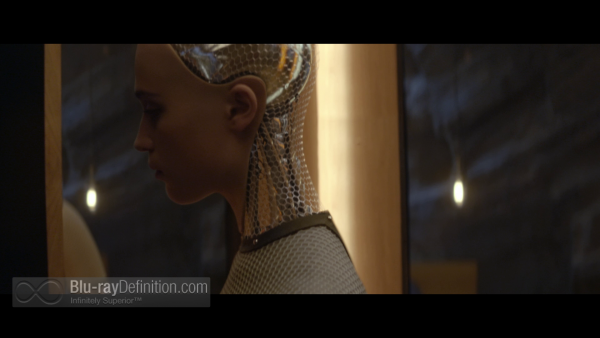 [amazon-product]B00XI057M0[/amazon-product]