– (mobile OS scroll to bottom)

The Series
[Rating:4/5]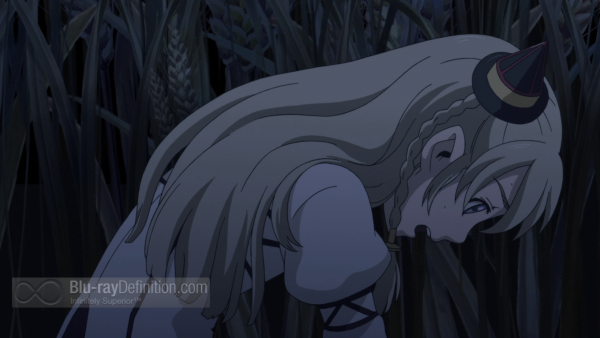 Last Exile: Fam, The Silver Wing is the third entry in the popular Last Exile anime franchise from Gonzo. The previous release, Last Exile: Travelers from the Hourglass, acted as a bridge between the first series and Fam, The Silver Wing. The latter takes place some two years after the events of the original series and follows the adventures of Fam Fan Fan and Gisey, two Vespa vanship pilots and Sky Pirates who steal airships to make living. The two are thrown into a series of adventures after rescuing Liliana il Grazioso Merlo Turan and her younger sister, Millia Il Velch Cutrettola Turan, Princesses of the Turan Kingdom, from the Ades Federation. A war is about to take place instigated by the Ades Federation's young monarch, the Empress Sārā Augusta and the Premier Luscinia Hāfez. Ades, being the only nation on Earth that did not take Exile to the skies when chaos ensued on the planet, now means to destroy any returning "Exiles", feeling they do not have a right to be on Earth anymore. When her sister is captured by Luscinia, Fam vows to keep Millia safe and help her restore her kingdom of Turan, one of the original inhabitants of Earth.
From the very start of Last Exile: Fam, The Silver Wing, we are once again thrown into the beautiful, high-flying steampunk world that is one of the elements that made the original series so popular. The magnificent combination of hand-drawn and CGI animation is dazzling and certainly quite progressive, even if not seeming as new as it was when the series originally ran. The backgrounds are beautifully done as well, be it the airships or the skies during battles.
The strength of the animation is, of course, one of the major factors in making any anime series worthwhile, but it's not the only one. Without compelling characters and a reasonably interesting story, it's all just beautiful nonsense. That's not the case here, as our titular character is one we can relate to on multiple levels. Fam, a 15/16 year-old pilot, is conflicted, adventurous, fun-loving, and, at times, thoughtful. We can really root for her to succeed, as we can for her faithful friend and sidekick Gisey. Both of whom, it's worthy of noting, are beautifully designed as well, as is the princess Millia, in both her lavish royal attire and her more down to earth (so to speak) garb.
Video Quality
[Rating:3.5/5]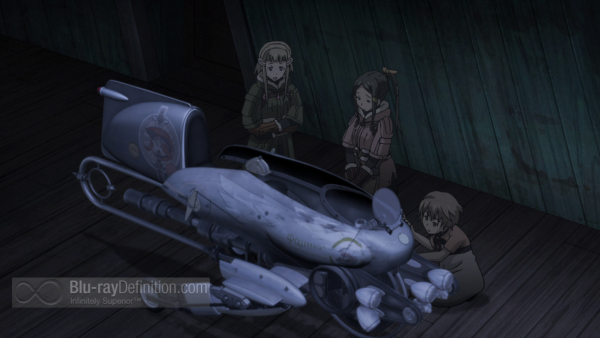 Coming to Blu-ray with an AVC/MPEG-4 1080p encodement from FUNimation Entertainment, Last Exile: Fam, the Silver Wing falls short of being a reference quality animated release by a pretty wide margin. Immediately one notices the softness of the imagery while some slight aliasing can be spotted at times around the line art. The biggest issue comes in the form of the rendering anomalies to be found in the CGI work, as some low resolution artifacts can be spotted, such as stairstepping and so forth. Apart from that, the colors look rich and vibrant, so that explosions and the azure skies really pop nicely.
Audio Quality
[Rating:4.5/5]
We get two excellent audio tracks with this release, it's just unfortunate that the original Japanese soundtrack is only in stereo, as the voice cast there is far superior to the English one. That being said, The original-language track in Dolby TrueHD 2.0 (48kHz/24-bit) is a fine presentation with clear dialogue, reasonable dynamic range and stereo imaging. The 5.1 mix, however, is a superior aural experience with a wonderful sense of atmosphere and dynamic range. It has naturally airy high frequencies, just enough low frequency extension to provide a weighty floor to the action sequences, and a little bit of discrete panning through the surrounds. The mastering level is just a bit low, but it works and the sound doesn't deafen you.
Supplemental Materials
[Rating:3.5/5]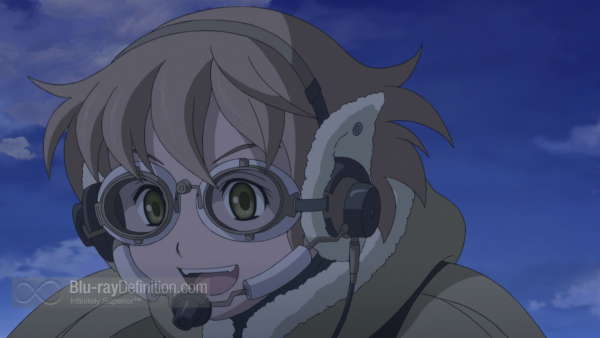 There are a good amount of extras bundled in here, including two audio commentaries, a brief Anime Expo featurette and quite a few promos.
The supplements:
Episode 1 Commentary
Episode 11 Commentary
Spinoff Anime CM Series "Friday Night" #01-07 (1.78:1; 1080i/60; 00:03:33)
Fam Event Opening Movie (1.78:1; 1080p/24; 00:02; 09)
Commercial Collection (1.78:1; 1080p/24; 00:00:48)
Anime Expo 2011: Part 1 (1.78:1; 1080p/24; 00:07:07)
Textless Opening Song: Buddy
Textless Closing Songs:

Starboard
Starboard (Silky Wind Version)

FUNimation Trailers
Art book (Ltd. Ed. Only)
The Definitive Word
Overall:
[Rating:4/5]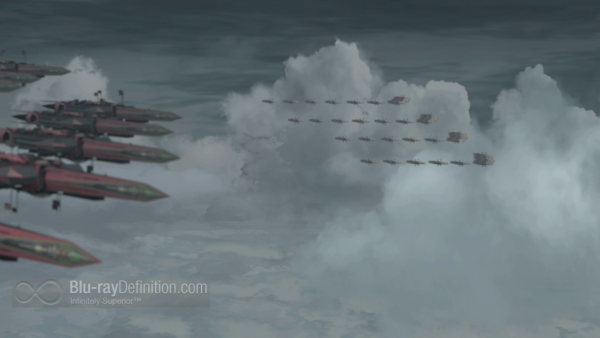 Part 1 of Last Exile: Fam, The Silver Wing is off to a good start, immediately throwing us back into the beautiful steampunk adventure that makes Last Exile such a compelling franchise. The artwork, magnificent aerial action sequences and heartfelt characters make this series a winner.
Additional Screen Captures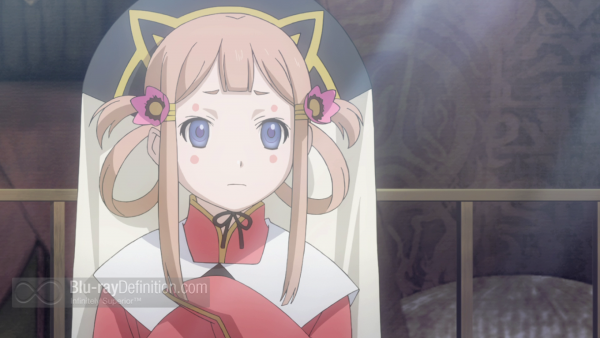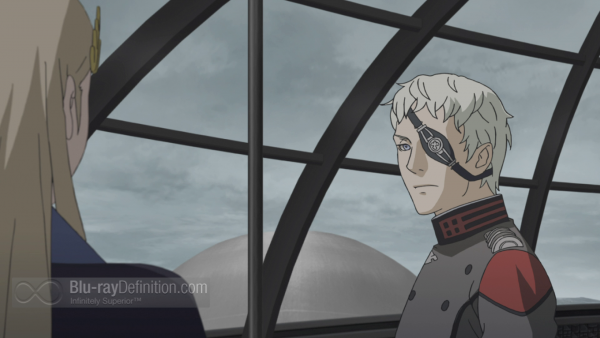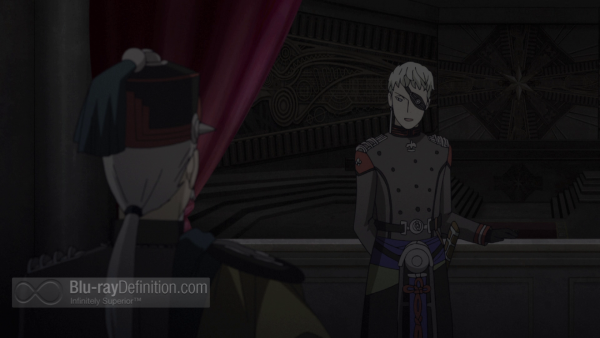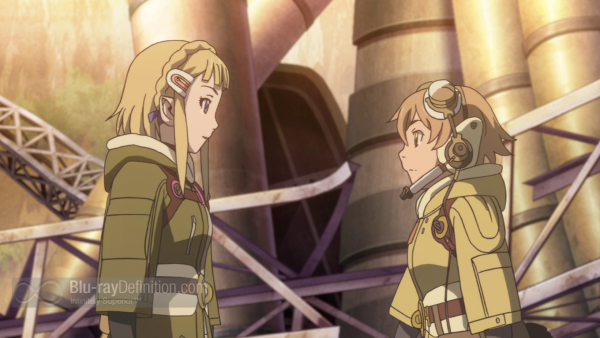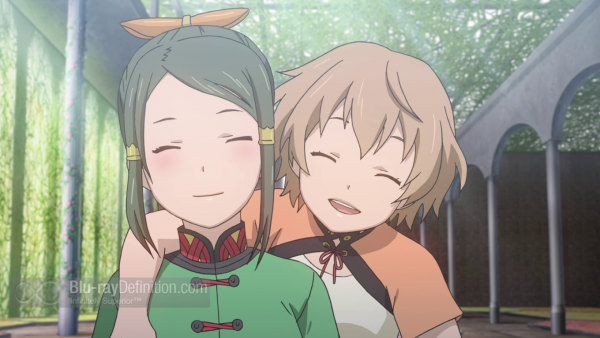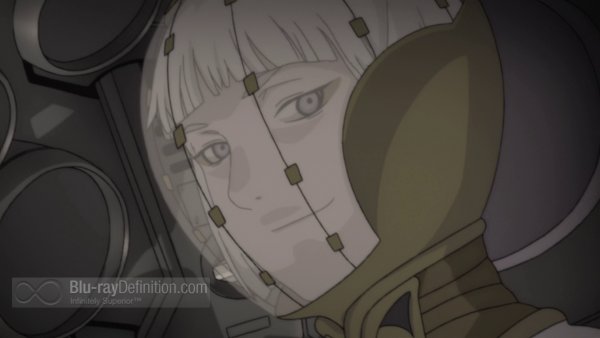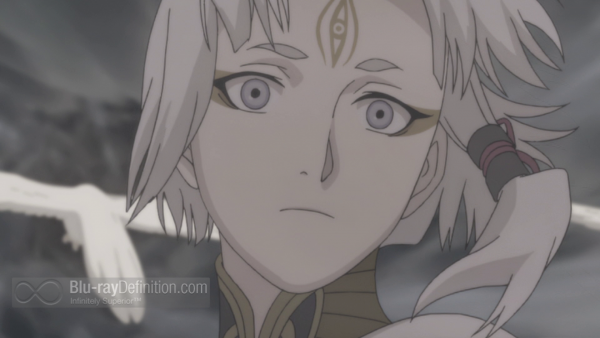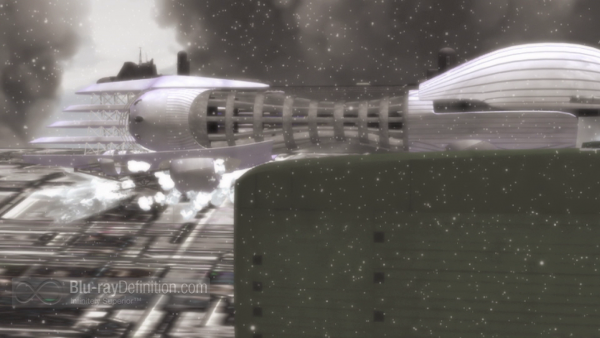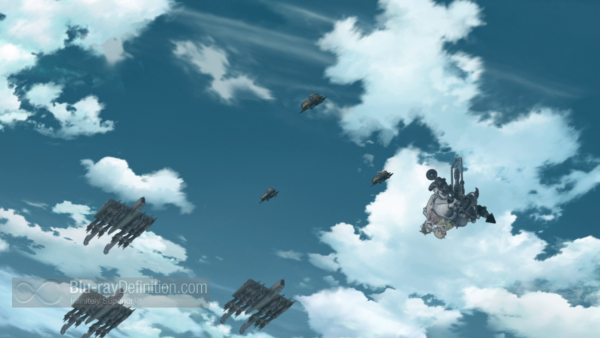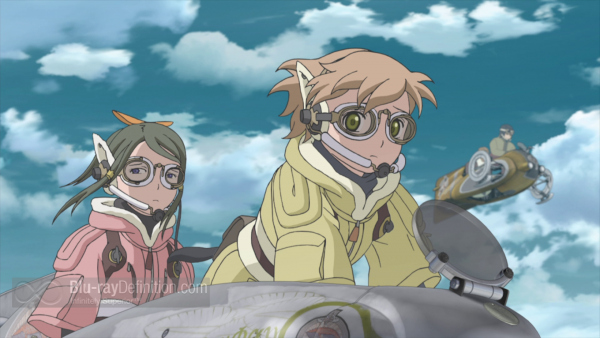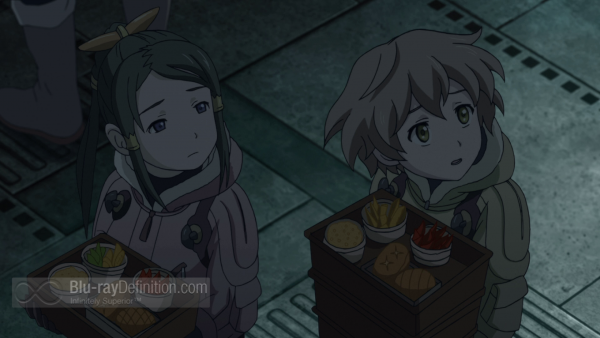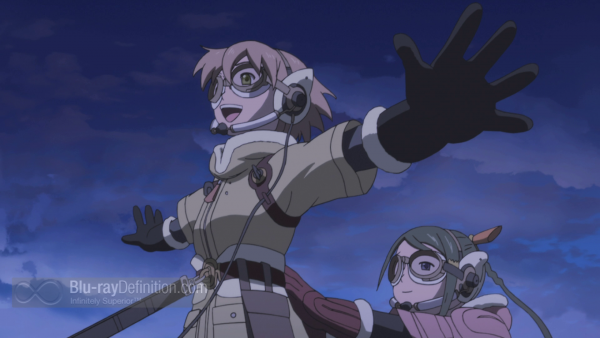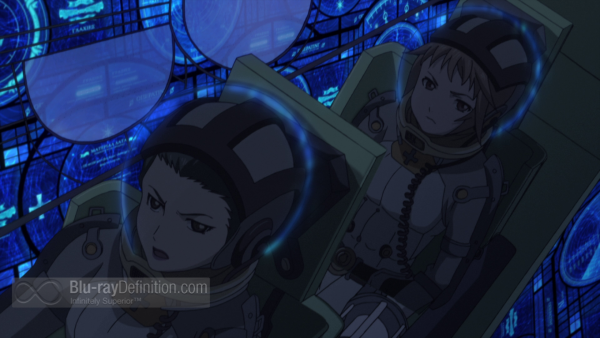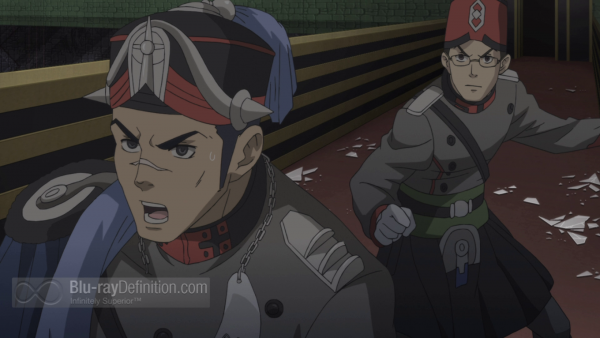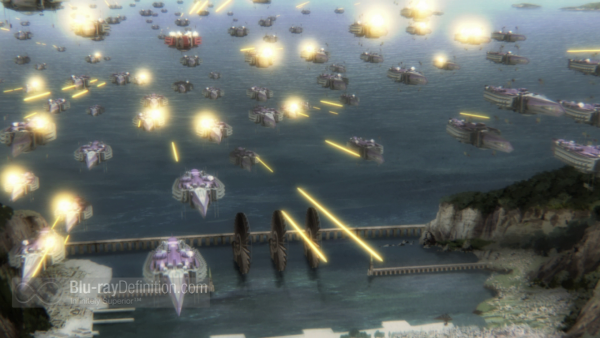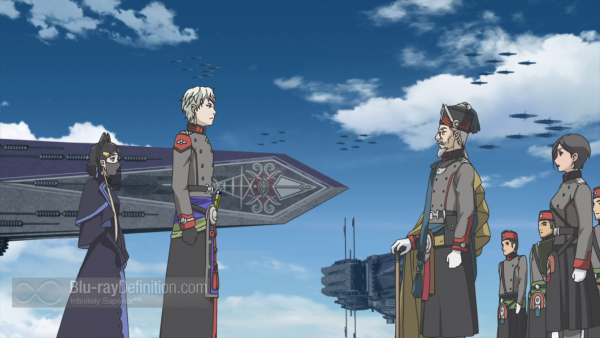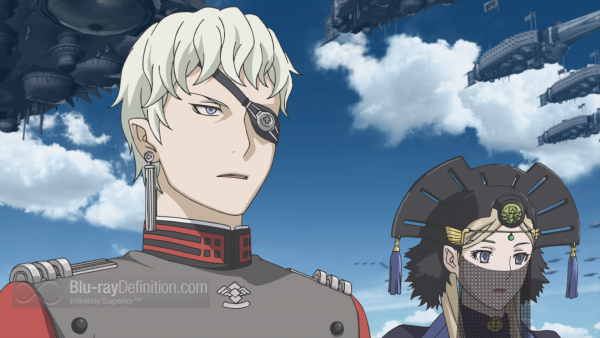 [amazon-product]B00B1RB8LQ[/amazon-product]
[amazon-product]B00B1RB8VG[/amazon-product]